Performing yoga poses on famous sites around the world is Instagram star Andreita Levin's thing. It is no wonder then that this Canadian yoga guru travelled to India, the birthplace of the ancient practice, and delighted her followers with unbelievable shots of headstands in the Himalayas and lotus poses at the Beatles Ashram, among others. She tells us why India was and will always be close to her heart. By Adila Matra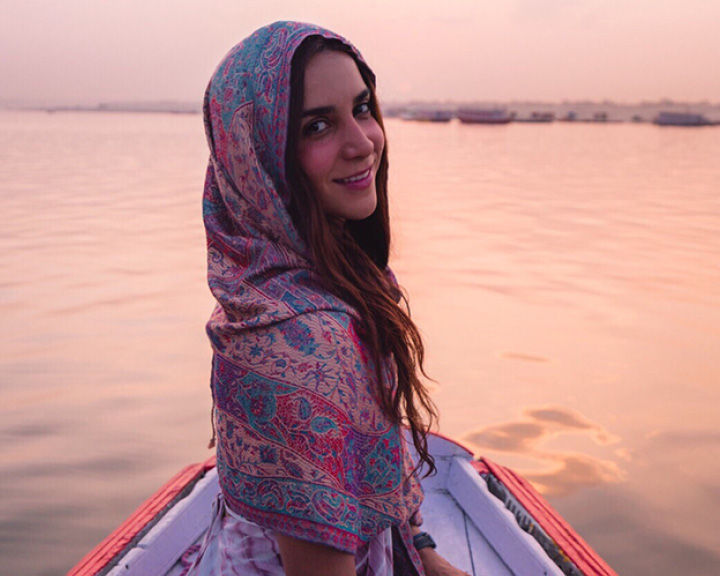 1. Tell us a bit about yourself.
I was born and raised in Mazatlan, Mexico where my passion for ballet began. My love for the form of dance took me to many beautiful places, but most importantly Canada, where I currently live. While finishing Bachelor of Fine Arts in Dance at York University, I had the opportunity to study at the University of Chichester, UK. During my time there, I stumbled upon a yoga class and became completely hooked. The more I practiced, the more I knew I wanted to dedicate my life to this discipline. I completed my first yoga teacher training in Toronto.
2. What prompted you to travel to India?
At first, it was yoga and the opportunity to study with some of the best yoga teachers in the world. After all, it is the birthplace of yoga. And the more I researched India, the more I wanted to travel to this incredible country.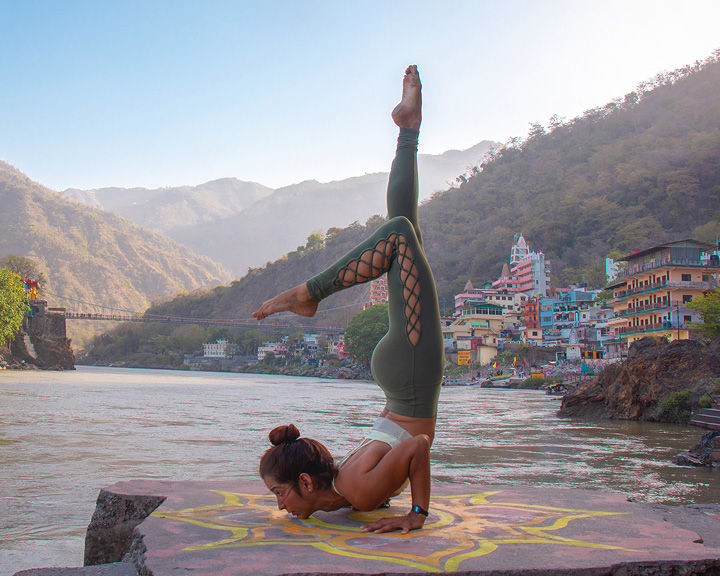 3. When did you first come to India?
I came to India for the first time in March 2019 and started my journey with the week long Holi festival in Mathura and Vrindavan. Holi is an incredible festival and it let me jump headfirst into the beautiful, colourful, and extremely rich culture of the country.
4. What was your first impression of India?
When I landed in India, I was a little apprehensive, but the more I travelled around the country, more comfortable I felt. It started to feel more like home, and that's a difficult feeling to find. People here are warm, and if you are a good listener and a discerning traveller, the experience becomes even better.
5. How did you choose the cities/places to visit in India? Was yoga a deciding factor?
I created my itinerary in India based on the time I had, which was unfortunately only two months. After celebrating Holi week, I headed to Rishikesh for my yoga teacher training. I focused mostly on the northern states, but I am definitely coming back to explore more.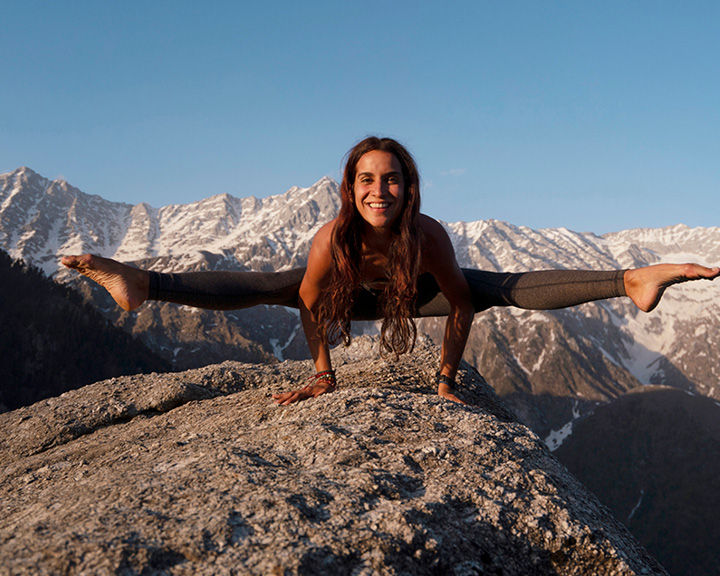 6. Which one turned out to be your favourite?
I loved everywhere I went, especially my time in Rishikesh, but I think one of the most unexpected places for me was Varanasi. My experience in this magical city cannot be put into words. Energy exudes from every corner of the city, and every ghat has its own vibe. The morning rituals are mind blowing. People come from faraway villages and towns to be cremated in the Ganges—it is believed that those who die here are liberated from the cycles of reincarnation forever. Being part of this incredible experience changed me in so many ways.
7. What is a unique aspect about travelling in India that you haven't seen elsewhere?
What I enjoyed the most and haven't found in other places in the world is the respect and love people have towards animals. I was surprised to see how free and happy the cows are, walking around town. Also, the food in India is just incredible, so flavourful and unique.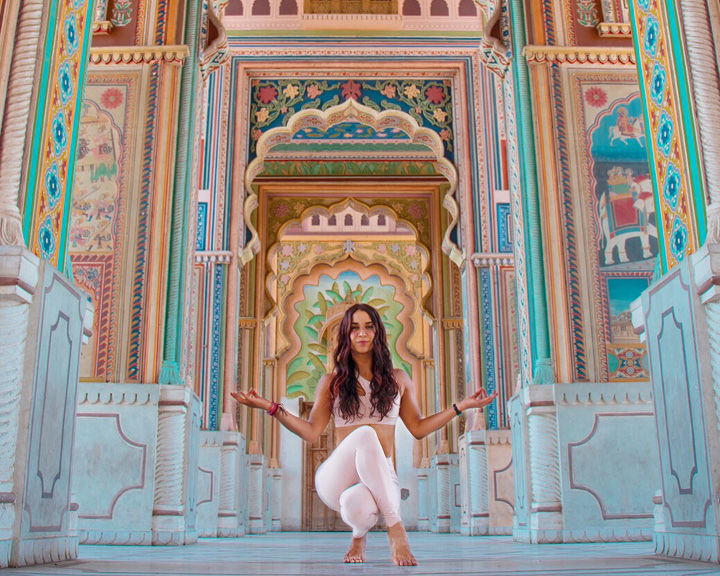 8. A word of advice to international travellers visiting India for the first time.
Don't be scared to explore, to step outside the typical touristy places. Take the time to talk to locals, to just stop and breathe and take it all in. And don't be afraid to change your plans.
9. Do you plan to return to India? What's next on your bucket list?
I can't wait to be back in my favourite country. Even though I am dying to go back to the incredible places I visited on my first trip, I'm going to explore the southern regions next.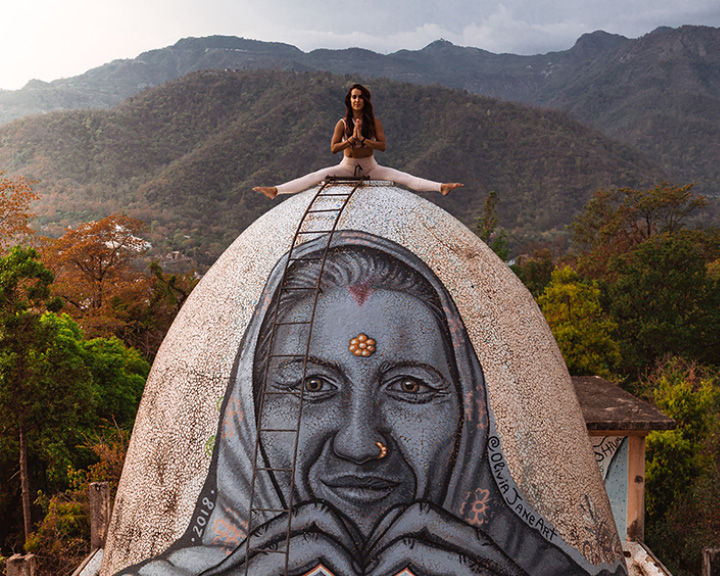 10. Top five travel essentials while moving around in India.
Be open and don't be scared to try new things. I promise that you won't regret it. Always carry baby wipes, they are life savers. Drink bottled water, make sure it's completely sealed. Get a SIM card because the phone plans are amazing, super affordable, and it's always good to have online maps. Crossing the streets can be a bit chaotic at first, so try to pair with a local, they will show you the way.
Related: Top 5 Reasons To Visit A Yoga Retreat, Especially After A Pandemic