Amrtam By Escenza At InterContinental Chennai Mahabalipuram Resort Offers Wellness By The Sea
Break free from life's daily grind by treating yourself to a rejuvinating spa session at Amrtam by Escenza at InterContinental Chennai Mahabalipuram Resort. By Indu Bhardwaj
The despair of catching an early-morning flight from Bengaluru and landing into a hectic schedule in Chennai abated on learning that a blissful evening lay ahead of me at Amrtam by Escenza at the oceanfront InterContinental Chennai Mahabalipuram Resort.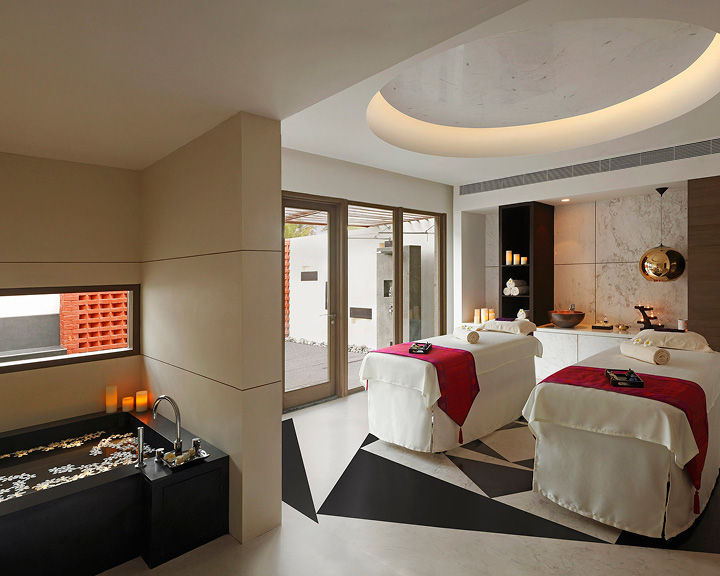 Amrtam by Escenza boasts a stellar setting, and healing begins from the get-go. Its white interiors only elevate its vast sense of space. Iridescent mosaics inspired by four natural elements—amber, pearl, platinum and gold—coupled with soft lighting add to the blissful ambience. The treatments draw inspiration from Eastern medicine, naturopathy, Ayurveda, and other holistic practices that harness tranquillity.
As I walk in, the spa manager greets me with a smile. Her courteousness compels me to discuss the various issues I've been facing lately. After a quick discussion, she recommends an hour-long full-body deep tissue massage. I'm told that exotic sea-inspired beauty products from the French brand Thalion will be used during the session.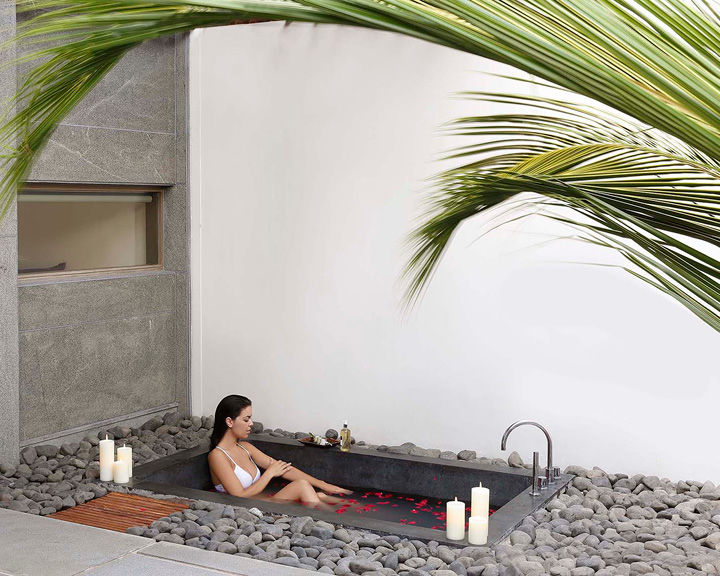 In the therapy room, only magenta cushions add colour to the otherwise expansive white space. Before my session, my therapist offers me a glass of aloe vera and guava juice. The spa's themes of 'natural' and 'organic' can be sampled in this comforting concoction.
As I lie down on my back, the therapist prepares the oil for my wellness journey. From the moment the first drop of lukewarm oil touches my skin, I'm transported to a new world of relaxation. Midway through the session, she asks me to turn over. I do so reluctantly, hoping the hour isn't up already. Thankfully, it's not. Her gentle hands proceed to deliver one of the most amazing head massages I've had in a long time. Relaxation continues in the sauna room, where I can feel every spore of my skin opening. Following this with a steam bath heightens the overall sensorial experience.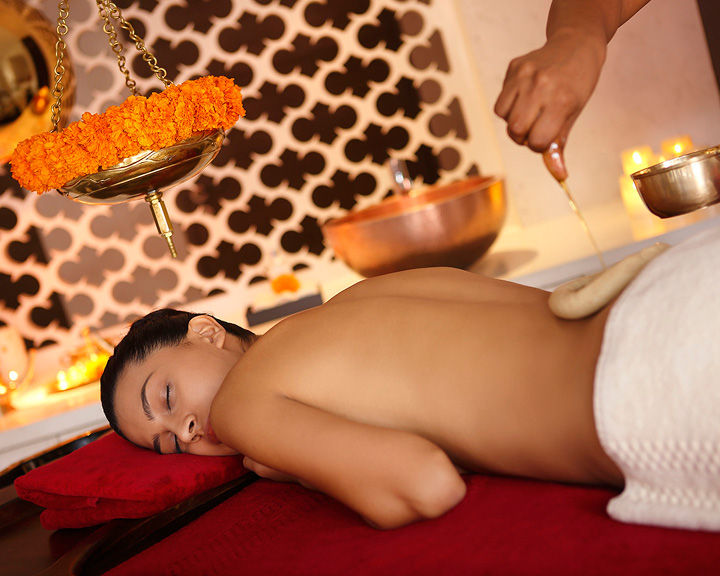 'Escenza' signifies life's essence, and the people here aim to help you reconnect with your inner self. Rest assured, the wellness therapies here will leave you wanting more.