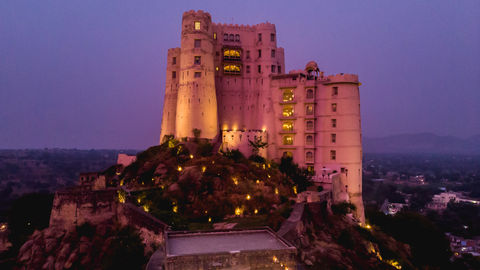 Regality knows no bounds at the Alila Fort Bishangarh, Jaipur. If you're looking for a colourful and opulent escapade for your rebound trip, then this 230-year-old heritage fortress is your best bet. Here's why.
Tucked snuggly in Rajasthan's Aravalli Hills, merely an hour-and-a-half away from the bustling city of Jaipur, heritage fortress turned heritage hotel Alila Fort Bishangarh, Jaipur radiates opulence like no other. Dressed in a melange of Jaipur Gharana's architecture with hints of Mughal and British influences, the charm here is irresistible. The warrior fort—the only one to be converted into a heritage hotel—is equal parts modern and majestic. Picture colourful havelis embraced by Bishangarh village's simplicity, which is further accentuated by Hyatt's signature hospitality.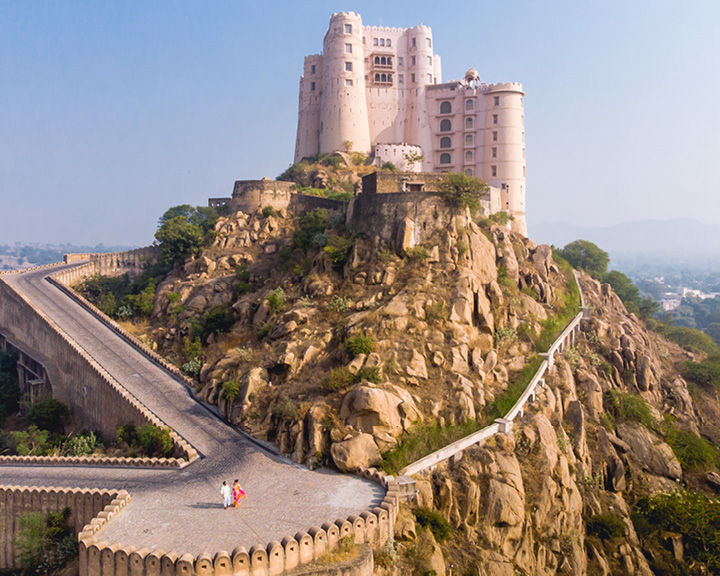 The blend of Indian heritage and modern luxury resonates effortlessly in each of the 59 elegant rooms and suites here. From large bay windows overlooking the Aravalli hills to day beds and footed bathtubs, when here, a family of four can experience comfortable royalty with ease.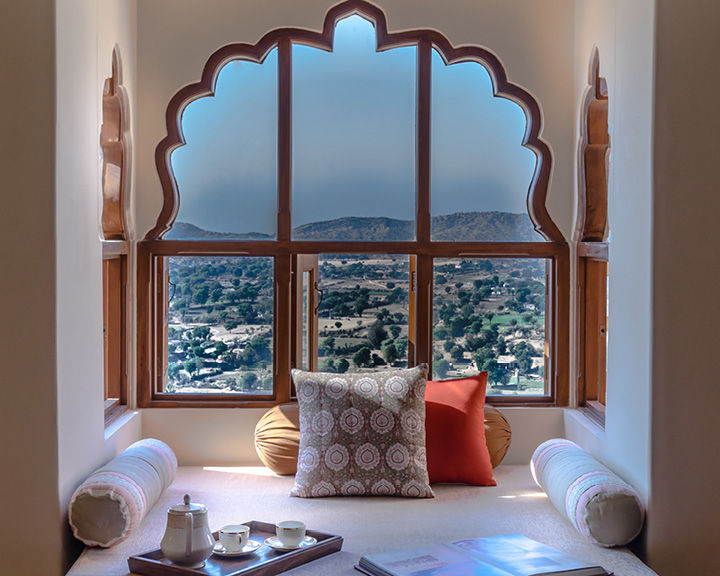 The 1,00,000-square feet hotel is designed to pamper guests with its many offerings. Take their culinary experiences, for instance. At the Daya Ki Rasoi here, guests can indulge in traditional chulha (a mud stove made using clay) cooking and gorge on a lavish Rajasthani platter. Their other restaurants: Amarsar, a silk-route inspired all-day dining space; Nazaara, an outdoor terrace with sand-pit cooking options; and Madhuveni bar also aim to please. If the use of traditional cooking methods like handi and kulhads weren't enough, sourcing via their in-house organic farm helps bring an added layer of earthiness to each dish.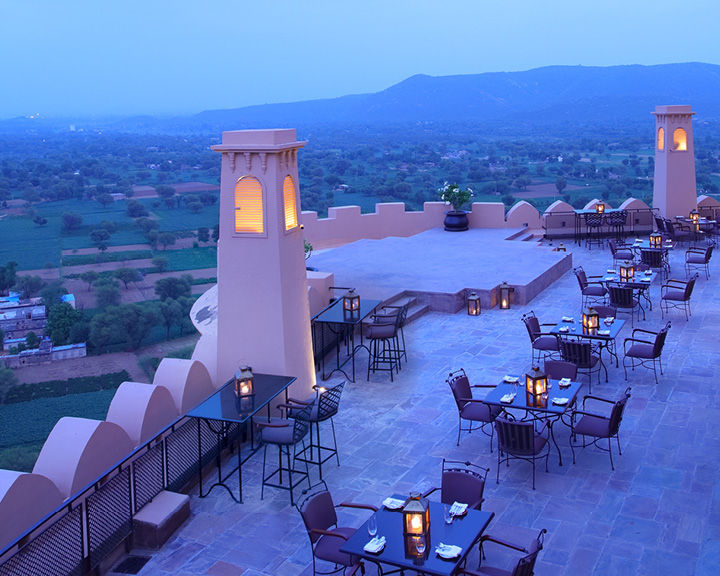 With plenty of open-air spaces to boast of and countless indoor venues reimagined for social distancing, Alila Fort Bishangarh, Jaipur is also an ideal choice for a lavish wedding in the post-pandemic era. A harmonious blend of privacy and security, along with environmentally-conscious choices make a wedding here hassle-free yet memorable.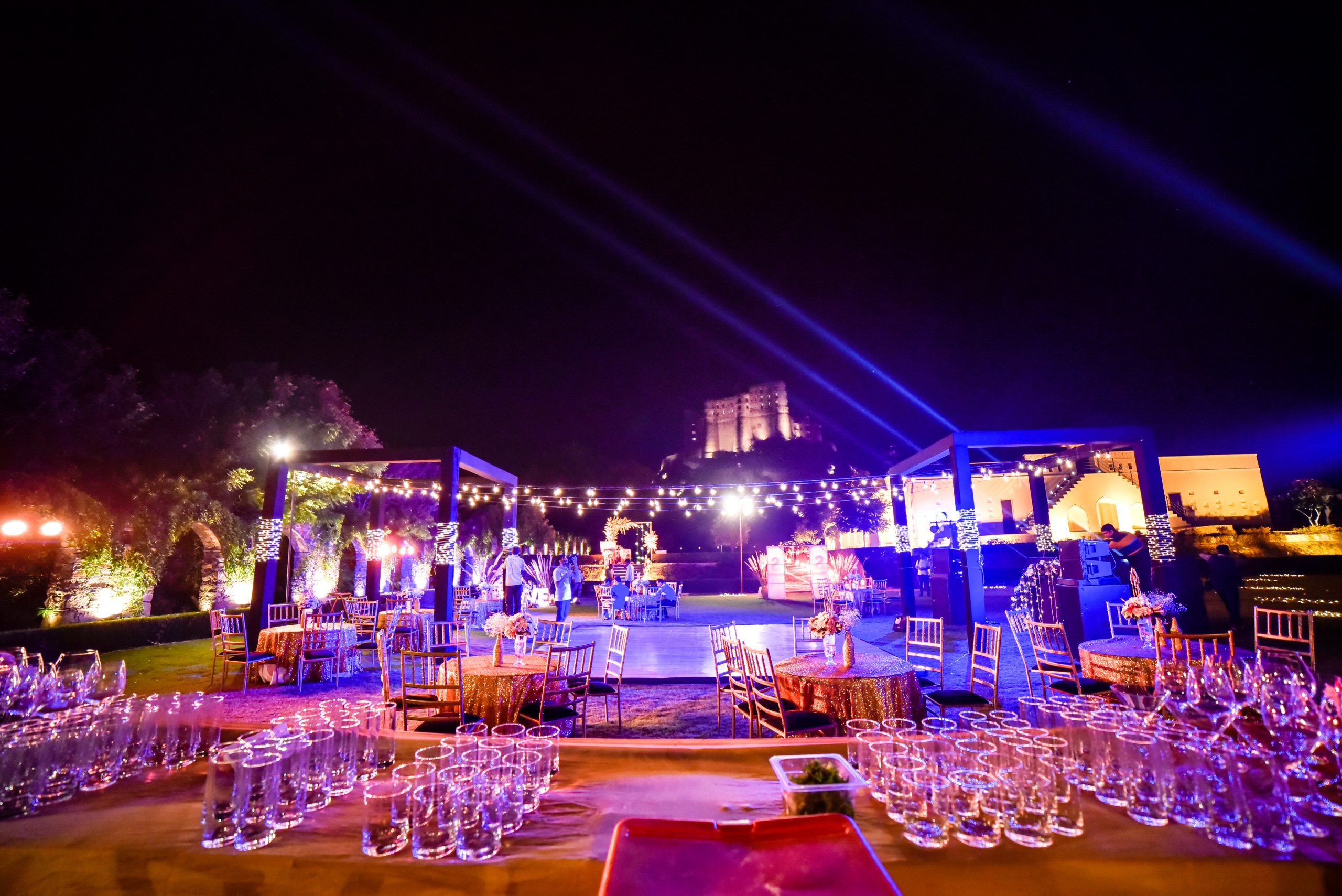 Plus, the entire resort can be booked for the ultimate private sojourn as well! With exclusivity being a major factor for intimate weddings, guests to the property can even book the entire hotel for their big day.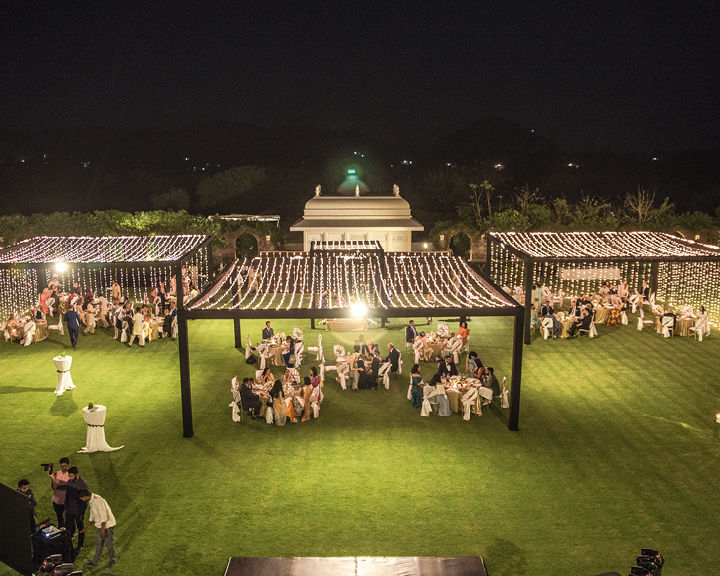 If weddings aren't on the cards, then a simple getaway here is just as memorable too. A series of customised activities offering a multifaceted outlook on Rajasthan's traditions, cultures, and heritage await.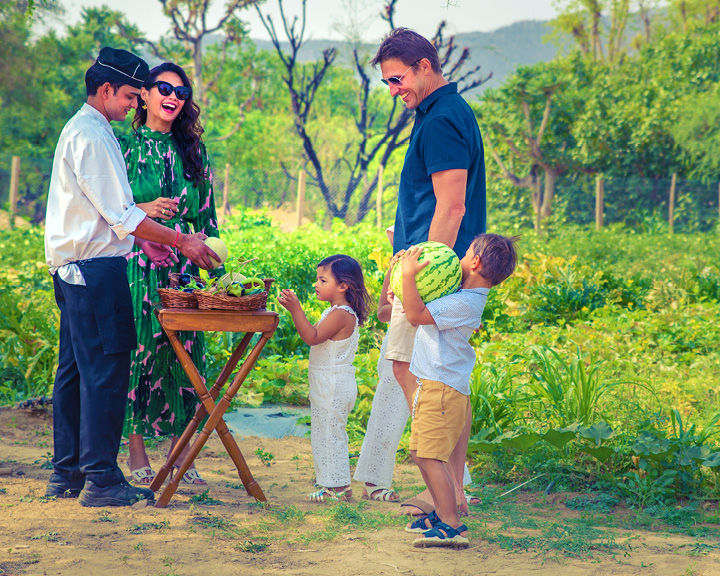 Getting there: Alila Fort Bishangarh, Jaipur is located three hours away from New Delhi, and an hour-and-a-half away from Jaipur; both of which are well connected to major cities by air. From the airports, one can easily drive down to the palatial retreat.
Related: #TnlSupportsLocal: Here's Why Alila Fort Bishangarh, Jaipur Deserves To Be Your Next Retreat Post COVID-19
Written By