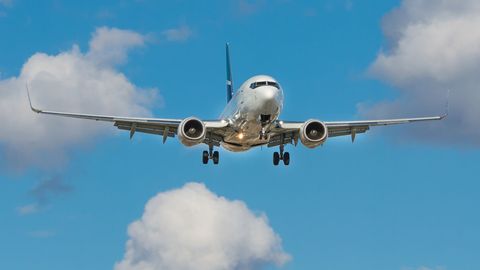 If you're a frequent flight traveller, you know that there's no place more annoying than the middle seat on the plane. However, Virgin Australia is offering interesting giveaways to those who choose this seat on the plane. Here are the details. By Anushka Goel
Travellers who end up getting the middle seats on a flight usually know that they are in for loads of discomfort and elbow fights for the armrest. The entire flight experience can go for a toss, simply because of that one seat. So, to bring travellers some respite, Virgin Australia is announcing its Middle Seat Lottery, with more than AUD 230,000 (INR 1,21,30,730) worth of prizes in store for flyers.
Virgin Australia announces middle seat lottery According to the airline's website, the lottery is on till April 23, 2023, and one winner each week will be selected randomly from those who enter the lottery. All you need to do is become a Velocity Frequent Flyer member, fly on the middle seat any time before April 23, 2023, open the airline's app and tap the Middle Seat Lottery to enter into the contest. Note that you have to enter within 48 hours of your flight's scheduled departure.
Prizes that can come your way include a platinum Velocity Frequent Flyer status plus one million points, a cruise in the Caribbean with return Premium Economy flights to the USA, tickets and flights to the AFL team's away games, a helicopter pub crawl, and a lot more exciting offerings.
Virgin Australia Group's Chief Executive Officer Jayne Hrdlicka said that the airline tries to do things differently, writes Times of India. This lottery is a means to do just that, and make a passenger's travel experience with the airline all the more special.
The new move is sure to attract passengers for the middle seat, resulting in not just happy passengers, but smoother, fuller flights and an overall comfortable travel experience.
Hero and Featured Image: Courtesy of John McArthur/Unsplash
Related: Best Time To Visit Australia For Perfect Weather And Affordable Rates
Written By