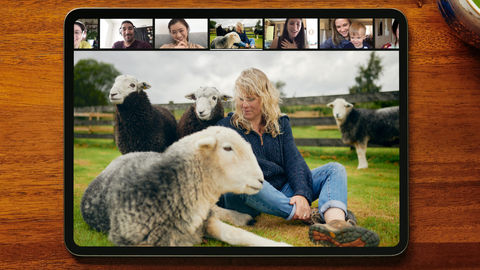 Travelling with renowned athletes, workout session with experts, or even bartending, Airbnb Online Experiences brings to you over 50 virtual tours. By Tanvi Jain Airbnb has recently rolled out a new feature called Airbnb Online Experiences that help connect the global community to handcrafted activities in various cities around the world. With the travel industry facing the brunt of complete lockdown, this feature allows the host to continue earning some revenue despite the COVID-19 disruptions.
Local partnerships have also helped curate online experiences for isolated seniors, such as featuring former Olympians like Alistair Brownlee and Lauren Gibbs. Airbnb Experiences have also offered an array of options like meditation with Buddhist monks, virtual visits with the dogs of Chernobyl, cooking with a Moroccan family, and more. Moreover, it has a bunch of activities for families, colleagues and friends, as well. For example, learning the secrets of magic, team bonding activities like making coffee with a professional coffee taster, bartending with experts for occasions like birthdays or get-togethers, and etc. Guests can also connect with some of the most celebrated athletes in the world from the comfort of their living room.
To help those who are most isolated, Airbnb has partnered with local senior organisations around the world to curate 'Experiences' for their communities to be able to learn a new skill for free, while protecting their health. Some such organisations include SAGE — America's largest and oldest organisation dedicated to improving the lives of LGBTQ and the elderly, National Council on Aging (NCOA) — a respected national leader and trusted partner in the US helping people above 60 years meet the challenges of ageing, Alpini — the most respected and trustworthy military corps in Italy, Amigos de Los Mayores — an organisation combating loneliness and social isolation amongst the elderly in Spain. So, if you want to enjoy a collection of more than 50 virtual Airbnb Experiences, book your slot now at airbnb.com/online-experiences. These Online Experiences are being hosted on Zoom, and the Airbnb is providing its hosts access to Zoom, free of charge, along with personalised support services for curating, capturing and sharing their online content.
Related: #HostWithHer: Here's How Women Entrepreneurs Are Reshaping India's Digital Tourism With Airbnb
Written By