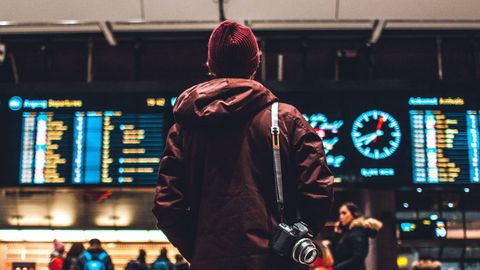 According to latest information, aviation security watchdog BCAS has recommended installing CT scanners to scan bags at airports, to avoid air travellers the hassle of taking out electronics from their bags, making security checks smoother. Here are the details.
Air travel may get a bit easier, especially at the airports. At the airports, the security checks will get smoother. This is because the Bureau of Civil Aviation Security (BCAS) has recommended that airports install CT scanners, to get a better view inside the bags instead of the current 2D scanners. These new scanners will provide a 3D view of what's inside the bags, helping eliminate the need to take out electronics into separate trays when you go through airport security.
Book your stay at Andaz New Delhi Aerocity here
Travellers will no longer need to take electronics out of bags at airports A report by the news agency PTI states – at the moment, the scanners used at airports currently only show two-dimensional images of the bags, which requires travellers to bring out their electronic devices from their bags. These include laptops, phones, chargers and the like. This means these items have dense metallic material, which often hides beneath them.
Talking about the same, Jaideep Prasad, Joint Director General of BCAS, told PTI, "With such scanners, passengers will not be required to take out their electronic devices from hand baggage before going through the scanner," writes Telegraph India. These scanners will also help reduce the congestion at airports, which is a cause of concern at the moment for travellers.
This news comes just weeks after UK airports decided to install CT scanners to allow passengers to carry liquids over 100 ml as well as not remove electronic items such as laptops from bags, making security checks easier.
Book your stay at Radisson Blu Plaza Delhi Airport here
Hero and Featured Image: Courtesy of Erik Odiin/Unsplash
Related: UK Airports May Scrap Rules Banning More Than 100ml Liquid In Flights By 2024
Written By