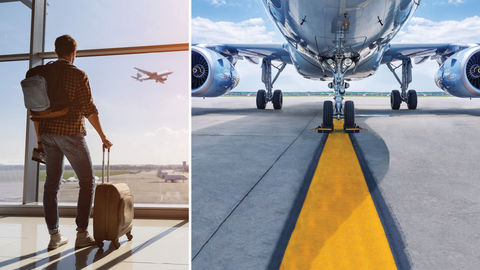 With travel restrictions easing up and more airlines resuming flight operations across the world, passengers are slowly resuming air travel but are still very concerned about the risk factors involved, if any. But a recent survey conducted by Bangalore International Airport Limited (BIAL) has shown that air travel is safe, putting all our fears to rest.
By Amitha Ameen
View this post on Instagram
More than 80 per cent of the people who were part of the survey conducted by Bangalore International Airport Limited (BIAL) said that they considered air travel to be safe compared to other modes of transportation. According to the survey 'Voice of Pax' which was conducted in five phases from April to July revealed that the initial stigma and fear around air travel during COVID-19 has changed since then.
From just 13 per cent of people who intended to fly according to results from phase one of the survey, the number of people who are willing has now jumped to 33 per cent. This is mainly due to the continuous upgrades in the safety and hygiene protocols being followed by airports and airlines to keep the passenger's health at utmost priority.
View this post on Instagram
"It is encouraging to see that a large number of our passengers trust the safety and well-being measures implemented at BLR Airport. Many of them have appreciated our efforts," a spokesperson for BIAL said (as reported on Bangalore Mirror).
The survey also indicated that passengers are more willing as time passes and from the initial 62 per cent acceptance of contactless processing, the numbers have now increased to 100 per cent. The number of passengers who are comfortable with using the mandatory Arogya Setu app has also increased from 49 per cent to 86 per cent. It seems that more and more people are willing to travel by air considering the high levels of safety measures undertaken by the aviation industry.
Related: Double-Decker Seating Might Be The Future Of Air Travel!
Written By