There's something very warm and enchanting about intimate weddings. And Alila Fort Bishangarh offers the perfect venue to create that special magic, ensuring you have the best time of your life on your special day. By Anushka Goel
A Legacy to Remember
What could be more romantic than a 231-year-old warrior-fort as the setting for your momentous day? Located in the Aravalli Hills, the historic Alila Fort Bishangarh—with its majestic columns, arches, jalis, turrets, granite stonework, and intricate detailing—provides the perfect royal background for your intimate wedding. With 59 rooms and suites, the hotel preserves the natural beauty of the region while recreating the Mughal and Rajput aesthetic that is integral to Rajasthan. Set amid lush greenery and expansive spaces, including a courtyard and pool, the fort offers stunning views of the surrounding valley.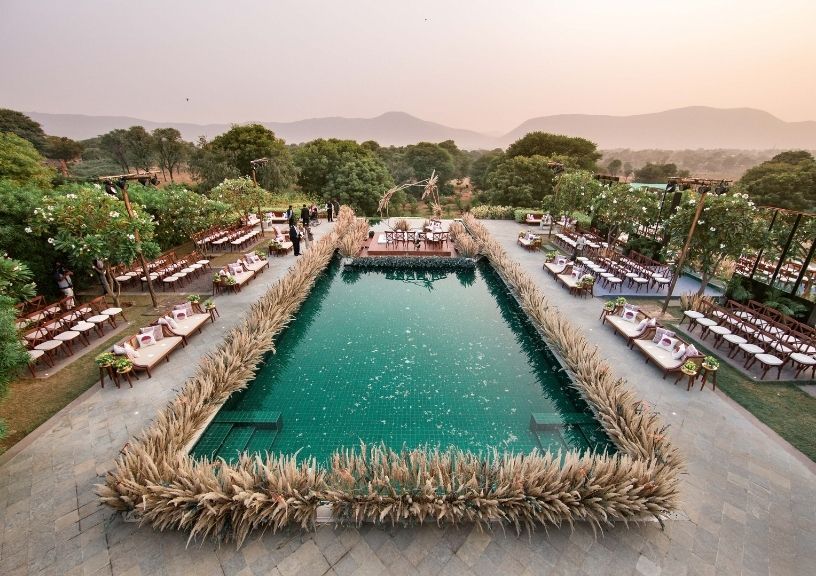 Raise the elegance quotient of your wedding day at Darbar, a classic ballroom that can host 75 to 100 guests. For larger functions of up to 1,000 guests, the manicured greens of Aravalli Lawn are the ideal venue. The dramatic setting of Baori, an amphitheatre inspired by the Rajasthan's stepwells, is ideal for midsized celebrations of up to 200 guests. For your exclusive cocktail dinner, head to Nazaara, the open-sky, rooftop venue, offering panoramic views of the Aravallis. And for the after-party, make a beeline to Madhuveni, a beautifully lit bar, or opt for a bonfire night at the Aravalli Sands.
Committed to an eco-friendly future, the fort encourages guests to make sustainable choices for their wedding by choosing handcrafted furniture from local vendors, and using local fabrics and homegrown produce from nearby farms or AFB's organic farm. The hotel, with its meticulously curated menus and
dedicated professional team, will ensure that the couple and their guests have a memorable culinary experience.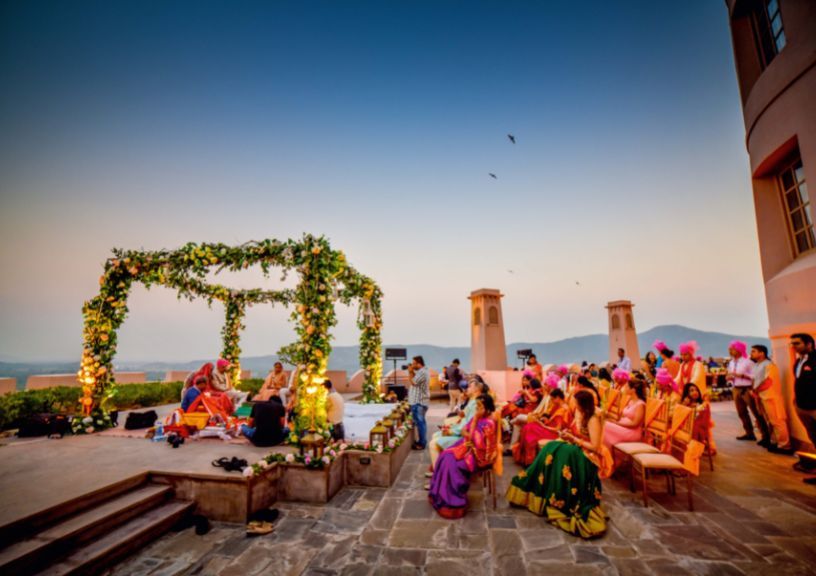 Saji Joseph, general manager at Alila Fort Bishangarh, says, "As responsible hoteliers, we need to ensure we stay aligned with government norms and guidelines. While maintaining the warmth and comfort of our guests, safety is paramount and we have embraced the new normal with clean, exclusive spaces and revised hygiene and sanitation standards to adjust to the current situation."
The hotel also curates many unique wedding experiences for the to-be-weds, including a 50-minute helicopter ride that'll take the couple on a scenic aerial tour of the Aravallis; a vintage car to make a classy entrance at your wedding; a hot-air balloon ride to enjoy the breathtaking view of the surroundings; a private session at the Spa Villa to unwind while taking in the mesmerising sunset views; the specially curated Silver Night under the stars at Aravalli Sands, with a delicious meal cooked over a wood fire, complete with Rajasthani folk performances; and a regal dinner as part of Hunter's Camp at Aravalli Sands, where the couple can enjoy a royal lifestyle and indulge in old recipes pulled from the written memoirs of the royalty.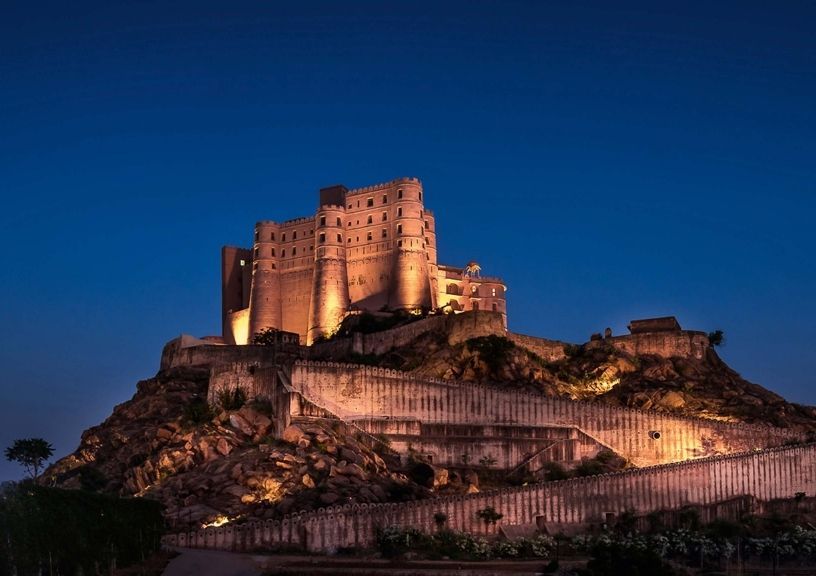 For details, please call +91-7230058015 or email at pragya.rathore@alilahotels.com
Related: Here's How To Travel Consciously With Alila Experiences At Alila Fort Bishangarh