Fly far from mainstream destinations and tie the knot amid the dramatic landscape of AlUla in Saudi Arabia.
Magic in the Middle of Nowhere – AlUla: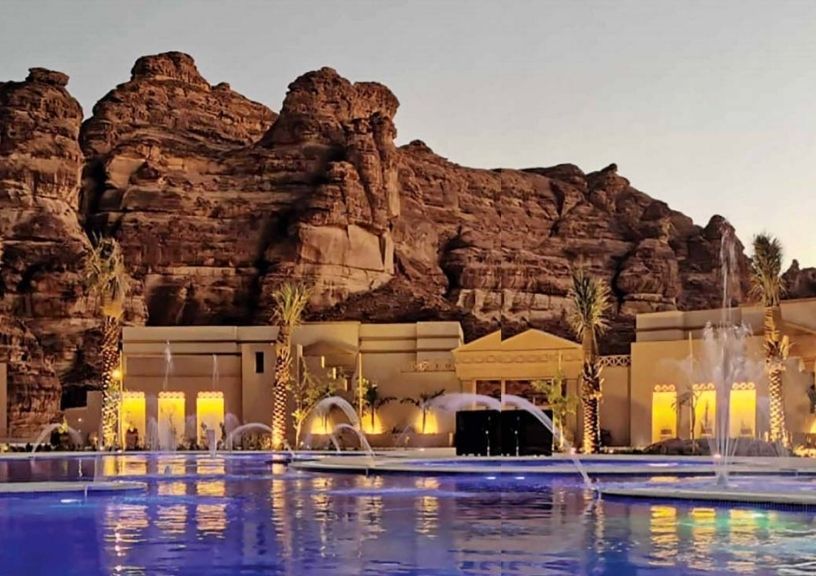 Home to Saudi Arabia's first UNESCO World Heritage Site, AlUla has been a hidden gem all these years. The historic town is fast emerging as an offbeat destination for world travellers. Its newest wonder—a multi-purpose entertainment venue called Maraya, which translates as 'mirror', features 9,740 square metres of mirrors, making it the largest mirrored building in the world according to Guinness World Records. Literally reflecting the surrounding desert landscape, including the unique cliffs, Maraya serves as a stunning backdrop and is ideal for hosting a destination wedding.
Together with a magical skyline that changes from a brilliant blue in the day, rosy pink at twilight, and star-studded at night, the destination offers the honeymoon experience of a lifetime. Try stargazing near the exceptional rock formations of Gharameel, far from the city lights. Dine at the site of the famous Elephant Rock; the on-site café, Key, offers delicious sweets and warm beverages while you take in the sunset. Catch a session of tribal drumming, an energising experience in the middle of the desert. Float above ancient landscapes in a hot-air balloon, ride an Arabian horse across the dunes, see celebrities perform at a world-class concert, and more—there's more than one way to feel time stand still, when in AlUla.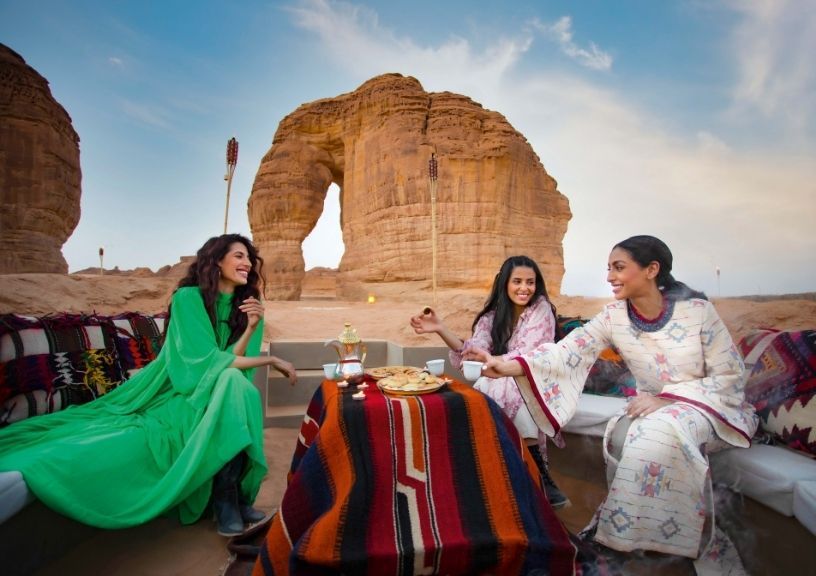 The luxurious accommodation options here include Habitas, a five-star resort featuring sustainably designed villas in Ashar Valley; Shaden Resort nestled amid magnificent rock formations; and Sahary AlUla Resort offering 80 spacious rooms and suites with private terraces. experiencealula.com
Related: Now You Can Explore AlUla's Rich Geographical Heritage On A Helicopter