Every year on Nyepi day, i.e. the Bali New Year, the island turns off all lights and sound, stops traffic and all activities, observing complete silence. We tell you why. By Anushka Goel
The name Nyepi means 'to go silent' in the local language, and there's no wonder that the island of Bali goes silent on Nyepi day. This is the Bali New Year, as per the island's Saka Calendar. To celebrate, locals turn off all lights and sound, clear the traffic off roads, give up all activities and meditate, allowing complete serenity and silence to take over the entire island. This year, Nyepi falls on Thursday, March 3, 2022, and falls on the day after the spring equinox.
How locals celebrate Bali New Year, i.e. Nyepi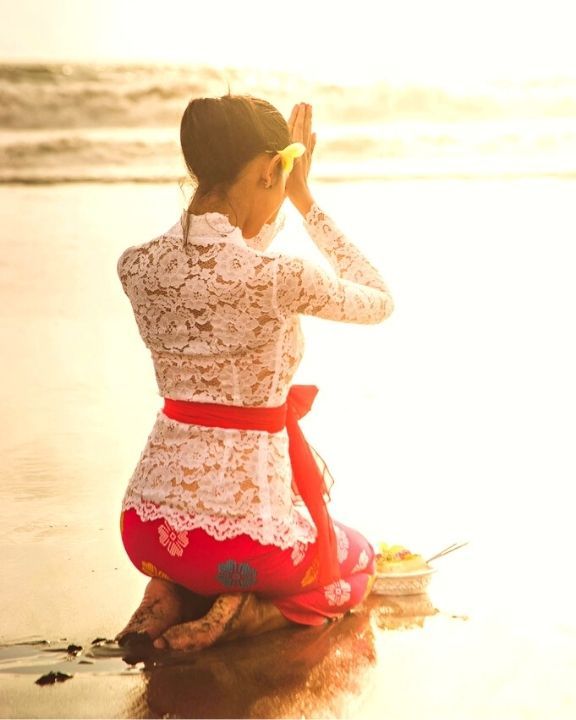 Nyepi is a day that is said to be fully dedicated to connecting oneself closely with God (Hyang Widi Wasa). This is done through prayers, along with a day of self-introspection, to decide on values such as humanity, love, patience, kindness, and more, which one should keep with them forever. Since this is a day meant to meditate and connect with oneself, anything else that may tamper with the purpose is prohibited.
This year on the Bali New Year, all traffic will be stopped, all shops shall remain shut and no pedestrian traffic shall be allowed. Local watchmen shall ensure that the rules are followed, and at night, all lights will remain shut. As for hotels, all curtains need to be drawn so that no light is visible from the outside, while if households play music, the volume will have to be turned down to as low as possible.
View this post on Instagram
The celebrations don't just happen on Nyepi. On Bali New Year's eve, locals celebrate with large papier-mache giants Ogoh-Ogoh, which are paraded on the beach and accompanied with loud gamelan music. These are then torched, and it is believed that with this, evil spirits that may have brought with them diseases and misery during the year will be banished.