As the world emerges out of the global coronavirus pandemic, more and more countries are revising their guidelines to welcome international travellers. While some countries are dropping quarantine restrictions, some are doing away with the need to present a negative RT-PCR test report upon arrival for fully vaccinated passengers. By Karan Kaushik
The third wave of the pandemic brought travel to a standstill late last year, with several countries shutting off their international borders and putting stringent checks on local travel. But over the last few months, countries have reopened their borders for vaccinated travellers. Some countries are set to resume all international flights. Here, we have featured 10 countries where Indians can travel without taking an RT-PCR test.
Countries where Indians can travel without an RT-PCR test
Egypt If you have been vaccinated with Covishield or AstraZeneca, you are qualified to travel to Egypt sans an RT-PCR test report. You'll need to fill out a health declaration form. Egypt is one of those places where you could be exploring ancient ruins during the day and luxuriating in the comforts of your hotel at night. Centuries-old monuments lie along the picturesque Nile River Valley. These include the colossal Pyramids of Giza, one of the seven wonders of the world. Some of the other prominent ancient attractions in Egypt are Luxor's hieroglyph-lined Karnak Temple and Valley of the Kings tombs. In the capital city Cairo, you can visit iconic places like the Muhammad Ali Mosque built by the legendary Ottoman empire. The Egyptian Museum is one of the most fascinating museums in the world and showcases antiquities that are hard to find anywhere else.
Iceland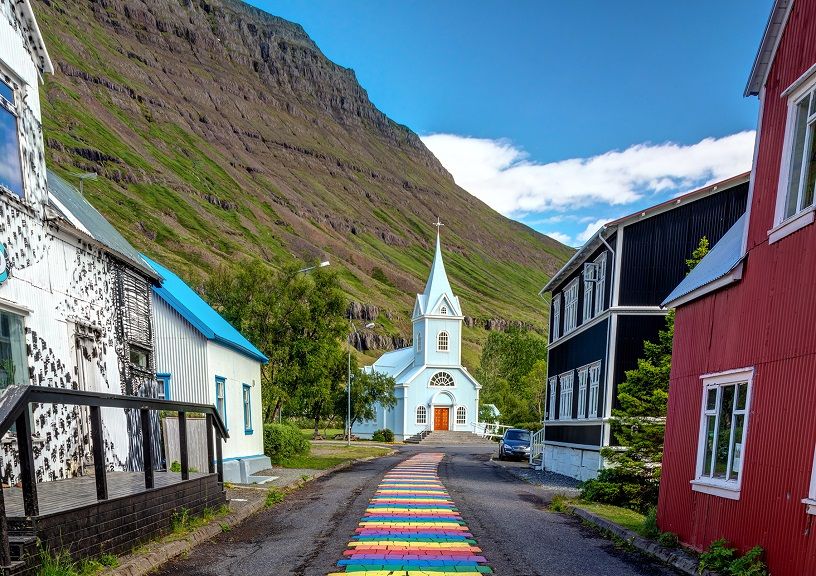 Iceland had been open only for fully vaccinated tourists until now, ever since the pandemic began in March 2020. From February 25, the country has removed all travel restrictions, including those who haven't received their COVID-19 vaccine, allowing all people to visit the country and travel here. What makes Iceland incredible is its dramatic landscape dotted with volcanoes, hot springs, geysers, and lava fields. The Vatnajokull and Snaefellsiokull national parks in the country are home to massive glaciers. The capital city Reykjavik houses most of the country's population. Some of its best offerings include the National Museum and the Saga Museum. From whale watching to rejuvenating in geothermal spas to stunning waterfalls to the Northern Lights of Aurora Borealis, Iceland will not disappoint.
Bahrain Vaccinated or not, Bahrain will allow you without an RT-PCR test. Bahrain is one of the few places in the world that has struck a cultural balance in mind-boggling ways. The skies are jutted and interspersed by the tips of both urban skyscrapers as well as forts and UNESCO World Heritage Sites. Because of the duality of its growth and progress, in complete sync with one another, Bahrain makes for an enriching experience. Comprising 33 natural and 50 artificial islands, Bahrain is called the "Pearl of the Gulf". A significant tourist spot in Bahrain is the village of Barbar, thanks to its historical and cultural significance that can be seen in the many temples it houses. Other attractions include Ahmed Al Fateh Grand Mosque, Bahrain National Museum, and the Bahrain National Theatre.
Denmark

If you are vaccinated or have been infected with the coronavirus, there are no travel restrictions to enter Denmark. Home to the Jutland Peninsula and myriad gorgeous islands, the Scandinavian country of Denmark is every bit charming. Located next to Sweden, Denmark offers something for everyone. The capital Copenhagen boasts age-old royal palaces and the picturesque Nyhavn harbour. Then there's the Tivoli amusement park and the iconic statue of the little mermaid. For an enriching experience, include Odense in your itinerary. Dotted with medieval streets, the town is writer Han Christian Andersen's hometown.
Lebanon
View this post on Instagram
If you have received both your jabs at least six months before travelling, you won't have to take a departure RT-PCR test. You just need to upload your vaccination certificate to the website of Lebanon's Health Ministry. Bahrain is the Mediterranean nexus point of the Middle East and the West. Its capital Beirut encapsulates a rich segment of the country's culture. It is home to the third oldest museum in the Middle East, countless tourist attractions, and an elegant fabric of art and fashion. Shop your heart out at the Souk al-Ahad Sunday market, drink in the views of a lush mountain landscape in Adonis Valley, go bar hopping in Mar Mikhael, and visit the city of Jounieh famed for its fancy resorts and vibrant nightlife.
France Dotted with medieval cities, alpine villages, and Mediterranean beaches, France in Western Europe is everything a traveller dreams of. Its capital Paris, perhaps the world's most beautiful city, is known for its rich architectural heritage, classical art museums like the Louvre, fashion houses like Chanel, and monuments like the iconic Eiffel Tower. When in France, you can also indulge in wine tasting experiences as the country is known for its quality liquor. Then there's the sophisticated French cuisine, which you'll never forget. If history is your thing, visit the ancient cave drawings in Lascaux. Other important attractions of France include Lyon's Roman theatre and the vast Palace of Versailles.
Turkey There's nowhere in the world quite like Istanbul. With historical sights like the Hagia Sophia and Topkapi Palace brushing up against buzzing bars and lively cafes, with Ottoman-era mosques, contemporary art museums and galleries, with traditional carpet shops, trendy boutiques, Istanbul is a city of old and new coexisting. But there's a Turkey beyond Istanbul too. Go wine tasting in Bozcaada, explore the stone-carved Uchisar Castle at Cappadocia, catch stunning sunsets from the rugged beaches at Bodrum, Turkey has a lot in store. All you have to do is fill out a health form 72 hours prior to your arrival.
Norway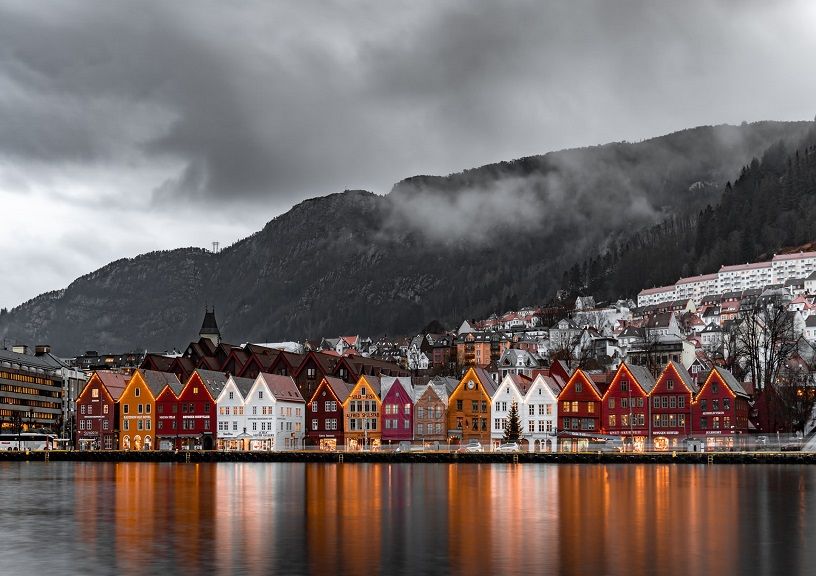 You are good to go to Norway if you had your vaccination within the last nine months. If not, you'll have to take a booster jab. With more than 1,000 fjords, Norway offers an otherworldly experience. The Northern part of Norway features spectacular waterways, cliff-sides, waterfalls, and mile-long panoramic views of every shade of green and blue that can only be found in nature. The Geirangerfjord region here is a UNESCO World Heritage Site. The capital city Oslo will stun you with its grand museums. If adventure is what you are looking forward to, go hiking, angling, or skiing at Lillehammer's Olympic resort. Watching the night skies of Norway and experiencing the magical phenomenon of northern lights is one of the most surreal experiences you'd ever have.
Switzerland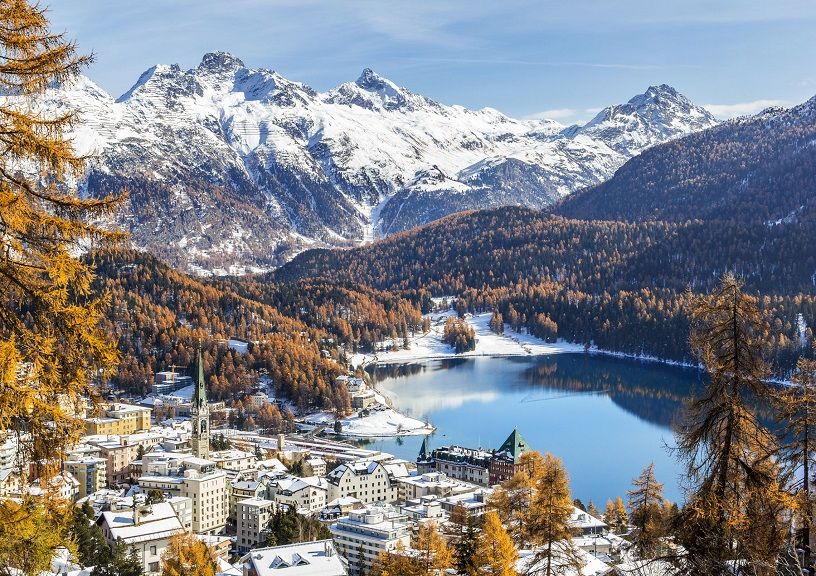 You simply need to fill out an online health form 72 hours before departure to visit Switzerland. One of the world's favourite tourist destinations, the majestic country will leave you smitten with its unmatched beauty. Blessed with dramatic mountain ranges, Switzerland is unforgettable. Go on a hot balloon ride, appreciate medieval architecture in Bern, tour the Museum of Art in Zurich, go on wine tours in Ticino or revel in Swiss art culture in Basel. Switzerland is a sheer paradise for the discerning traveller with its myriad offerings. Summer months in the country are warm and sunny.
Portugal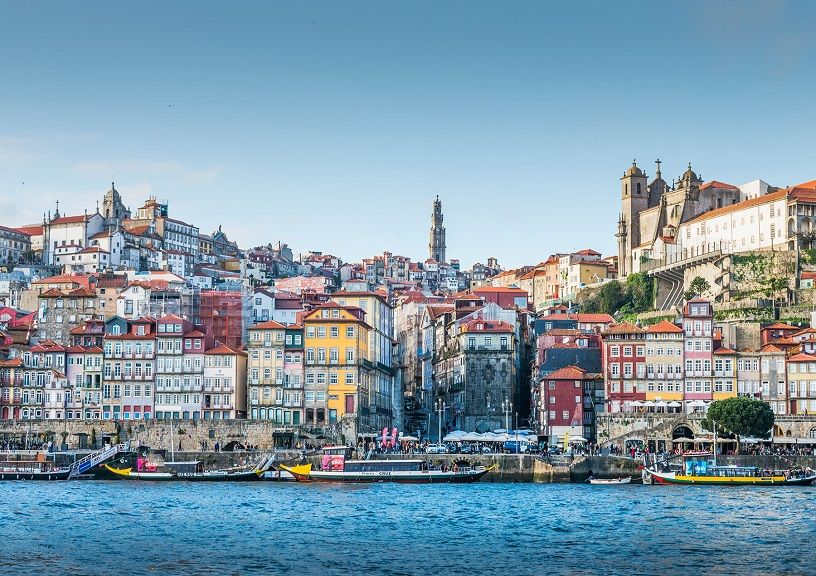 Portugal, with the oldest borders in Europe, is a joyful locale with a perfect, mild climate, an abundance of natural beauty, dramatic forts and ancient castles, striking architecture, and exquisite villas. Portugal is blessed with intimate getaways that include gushing waterfalls, lush forests, scenic riverfronts, and more. Its capital Lisbon is home to colonial architecture, destination museums, and even its own genre of music. Hop on an iconic yellow tram and explore a fortified castle, a bustling waterfront, or a colourful maze of cobblestone streets.
Related: Bali Considers Removal Of Quarantine And Resumption Of Visa-On-Arrival From March 14