Japan and Singapore top the list of the world's most powerful passports, while Afghanistan and Iraq stay unmoved at the bottom ranks. Meanwhile, India improved by jumping seven spots to the 83rd position. By Yagnoseni Das
The latest results from the Henley Passport Index are out and Japan and Singapore lead the ranks by having record-breaking levels of travel freedom. However, the report added that this list had the widest recorded global mobility gap since the time of the index's inception.
The latest #HenleyPassportIndex shows record-breaking levels of #travelfreedom but also the widest recorded global mobility gap since the index's inception 17 years ago: https://t.co/Cebywl83Up pic.twitter.com/E35Lnfgwpz

— Henley & Partners (@HenleyPartners) January 11, 2022
The report further stated that now passport holders of the two Asian nations can now enter 192 destinations around the world visa-free without taking evolving and temporary Covid-related restrictions into account.
Going by the ranks Germany and South Korea are tied for second place with 190. While Australia is tied for seventh place with Canada, the Czech Republic, Greece, and Malta. Afghanistan continues to be the suspect at the bottom. Citizens of this country have visa-free access to only 26 countries. Iraq and Syria round out the bottom three. However, India has improved by being at 83rd position from the earlier 90th position.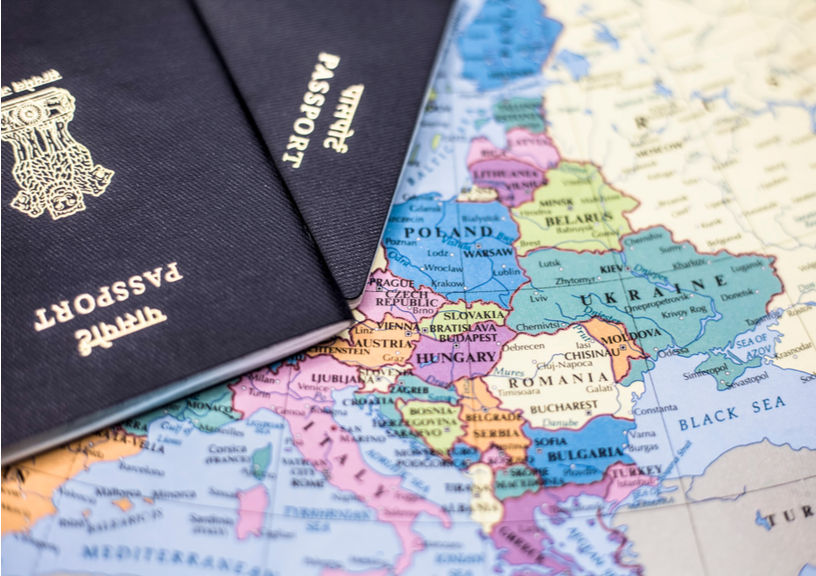 Also, it should be noted that the Henley Passport Index measures 199 passports and 227 travel destinations using data from the International Air Transport Association.
World's Most Powerful Passports To Hold In 2022
1. Japan, Singapore (192 countries)
2. Germany, South Korea (190 countries)
3. Finland, Italy, Luxembourg, Spain (189 countries)
4. Austria, Denmark, France, Netherlands, Sweden (188 countries)
5. Ireland, Portugal (187 countries)
6. Belgium, New Zealand, Norway, Switzerland, United Kingdom, United States (186 countries)
7. Australia, Canada, Czech Republic, Greece, Malta (185 countries)
8. Poland, Hungary (183 countries)
9. Lithuania, Slovakia (182 countries)
10. Estonia, Latvia, Slovenia (181 countries)
World's Least Powerful Passports To Hold In 2022
104. North Korea (39 countries)
105. Nepal and Palestinian territories (37 countries)
106. Somalia (34 countries)
107. Yemen (33 countries)
108. Pakistan (31 countries)
109. Syria (29 countries)
110. Iraq (28 countries)
111. Afghanistan (26 countries)
According to exclusive research commissioned by Henley & Partners into the determinants of passport power, wealthier countries have gained more travel freedom at the expense of poorer countries, which have faced increasing entry barriers in recent years.
Using a total of 17 years' worth of data from the Henley Passport Index, the study showed that while citizens of the upper-middle and high-income countries have visa-free access to most nations, those living in lower-middle and low-income countries, as well as those with higher fragility scores, do not have as much travel freedom because they are deemed to be high-risk in terms of security, asylum, and overstay.
However, it was discovered that while the world's democracies have higher visa-free scores on average, both democratic and authoritarian regimes have increased their visa-free scores at roughly comparable rates since 2006.
Related: Indian Passport Holders Can Now Travel To 60 Countries Around The World Without A Visa