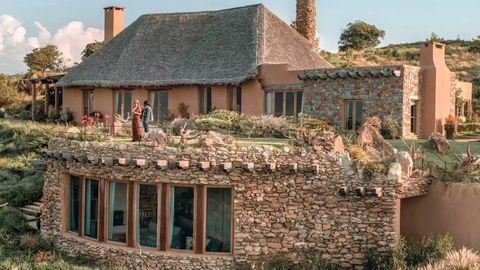 Villa rentals are no longer a strictly European phenomenon: exclusive-use properties that can host a big family — or a group of friends — are popping up across Africa. "Demand for these exclusive stays continues to grow," says Meg Shepro, a safari specialist at Scott Dunn, the luxury tour operator.
"These properties provide comfort and ease for big groups," she notes, with game drives just for you and yours, led by private guides. Here are three of our favourites.
These lodges offer the best options to experience a luxury safari
Lengishu, Kenya This chic hillside lodge that sleeps 12 is in the heart of the Borana Conservancy, which has a sizable population of black and white rhinos, as well as lions, leopards, and zebras. Book through Scott Dunn; from USD 10,000 (INR 8,32,400) per person for five nights, all-inclusive.
Time+Tide Chongwe House, Zambia At this elegant thatched-roof lodge overlooking a tributary of the Zambezi, up to eight guests can spot elephants without even stepping off-property. Book through True Travel; from USD 10,225 (INR 8,51,082) per person for six nights, all-inclusive.
Africa House at Royal MAlEwane, South Africa
Safari pros rave about this recently renovated lodge with room for 12 in the Thornybush Game Reserve, part of predator-rich Greater Kruger National Park. Book through Explore, Inc.; from USD 15,075 (INR 12,54,789) per night, all-inclusive.
Shop the best travel experiences here
This story first appeared on travelandleisure.com
All currency conversions were done at the time of writing
Related: Why Some Of The World's Best Wines Can Only Be Found At High-End Safari Lodges
Written By