This Turks And Caicos All-inclusive Private Island Resort Has Some Of The Most Stunning Villas In The Caribbean
The afternoon sun was pulsing overhead, when I stepped onto the Piper Navajo PA31, a six-seat, twin-engine propeller plane set to take off at Providenciales International Airport and land on the longest private runway in the Caribbean — at 5,700 feet — just 20 minutes later. But it wasn't the novelty of the tiny hopper, nor the latter superlative that bubbled the adrenaline within me: I was copiloting a plane to Ambergris Cay, a private island in the southeastern corner of Turks and Caicos. By Alisha Prakash
When Antonio, the pilot, asked if I wanted to ride shotgun, I was sceptical of his too-good-to-be-true offer, but after a wide smile and welcoming arm wave forward, I enthusiastically followed his cue and made my way to the cockpit, where I stared at the many knobs and levers ahead. Within minutes, I was hypnotised, watching Antonio's nonchalant choreography: push this button, flip that switch, power on the engine, watch the propellers commence their rotation. I leaned back, took a mental snapshot — and a few digital ones, too — and we were off, floating high above the sublimely turquoise waters.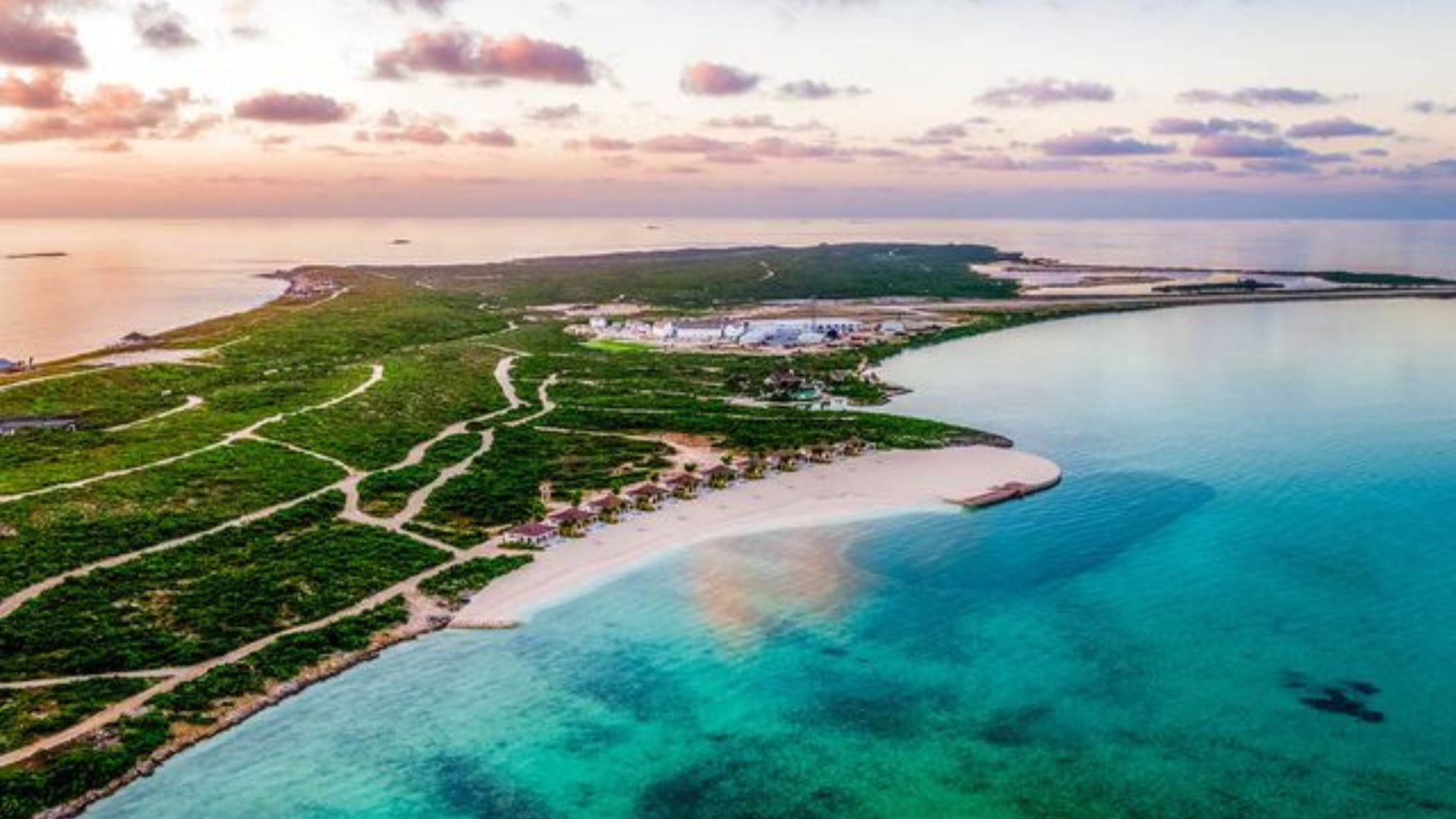 But this was only the beginning — a mere appetiser to Ambergris Cay, where extraordinary experiences are par for the course and guests are not only made to feel special, but like family. A destination unto itself, Ambergris Cay is a 1,100-acre private island with all the luxe accoutrements, but it's also the type of barefoot, relaxed resort where staff learns your name and preferences, crafting a custom stay without any fuss or formality found in other upscale hotels.
Here's a look inside this luxurious all-inclusive restaurant in Turks and Caicos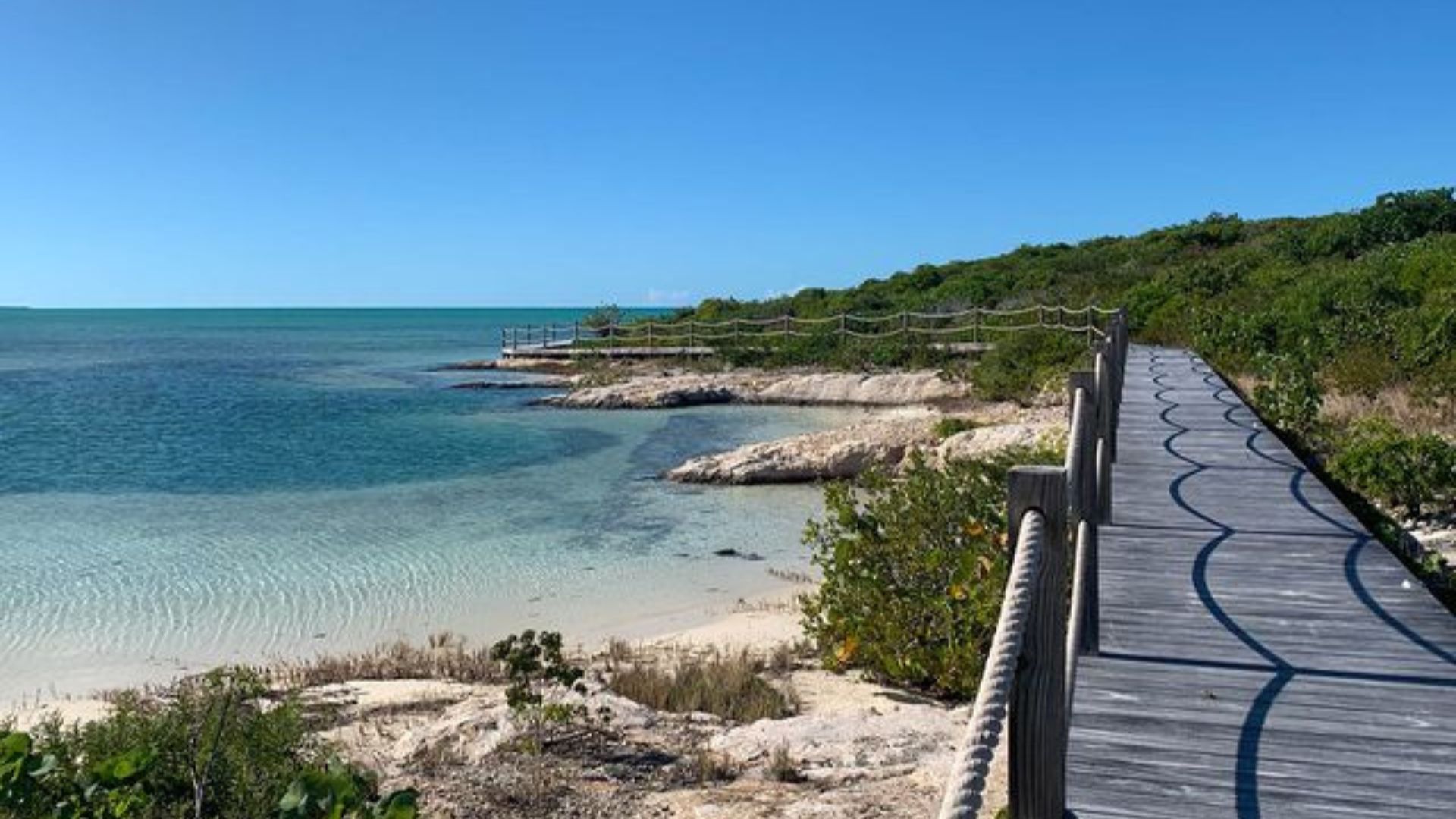 Perhaps its greatest attraction is its location — an untamed, Jurassic Park-like expanse spread with island scrub, Turk's head cacti, and iguanas brazenly basking in the sun on the sand and wooden docks that arc out into the transparent waters. Resident reptiles aside, the sugar-white sands and teal-hued waters are interrupted by no one and nothing, with Providenciales' swarming pace about 50 miles (80 km) away and the closest inhabited island, South Caicos, 14 miles (22.5 km) to the north. (I didn't come within 20 feet of another guest, and this was the start of high season.)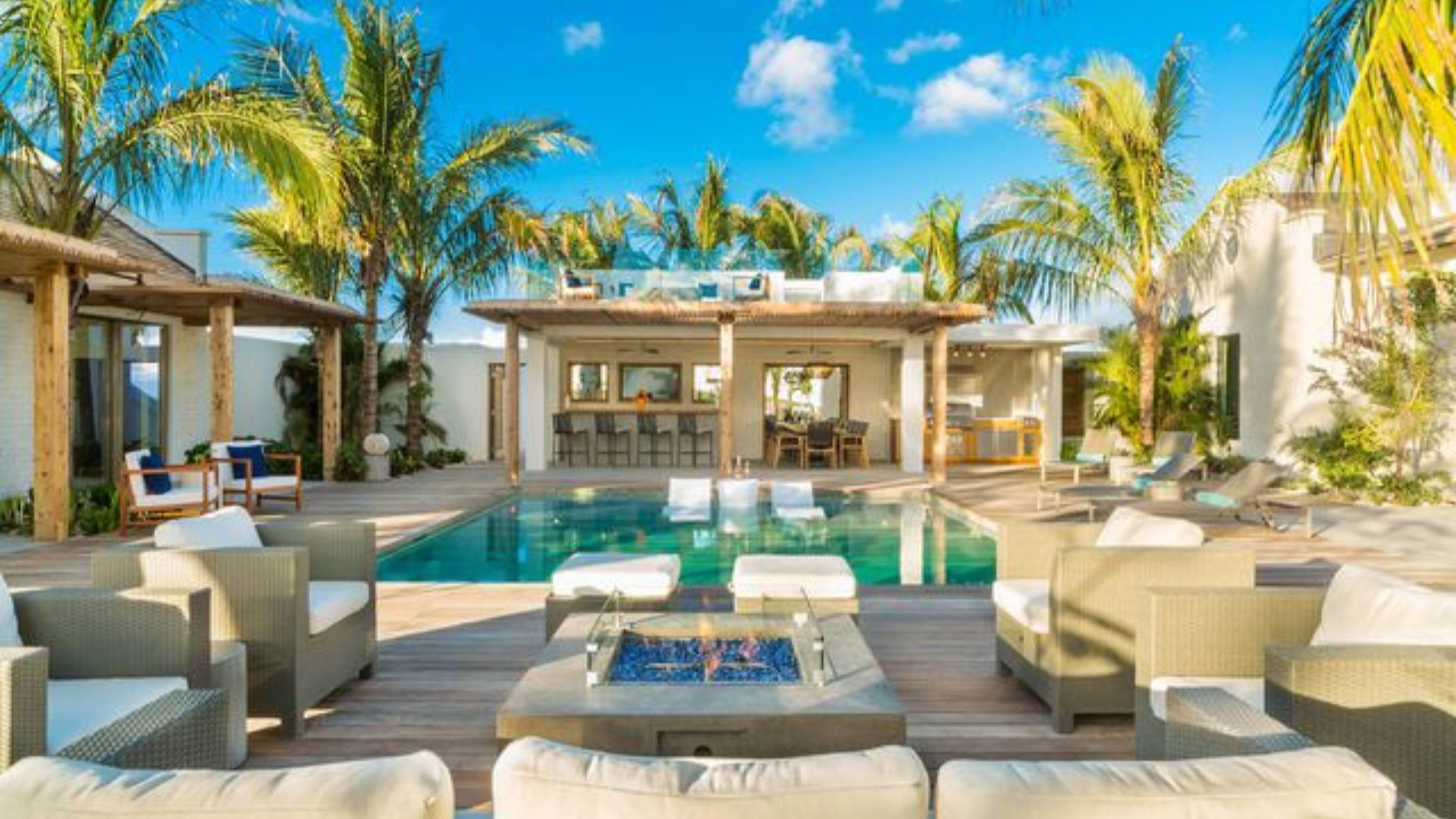 But it's not just the removed address that puts Ambergris Cay in its own league. Dotting the grounds are seven three- to six-bedroom villas, some more than 5,000 square feet and all sumptuously done up with common living and dining areas; beach-facing private pools; outdoor showers; full kitchens and refrigerators stocked daily with beer, wine, prosecco, and water; telescopes for stargazing; and more.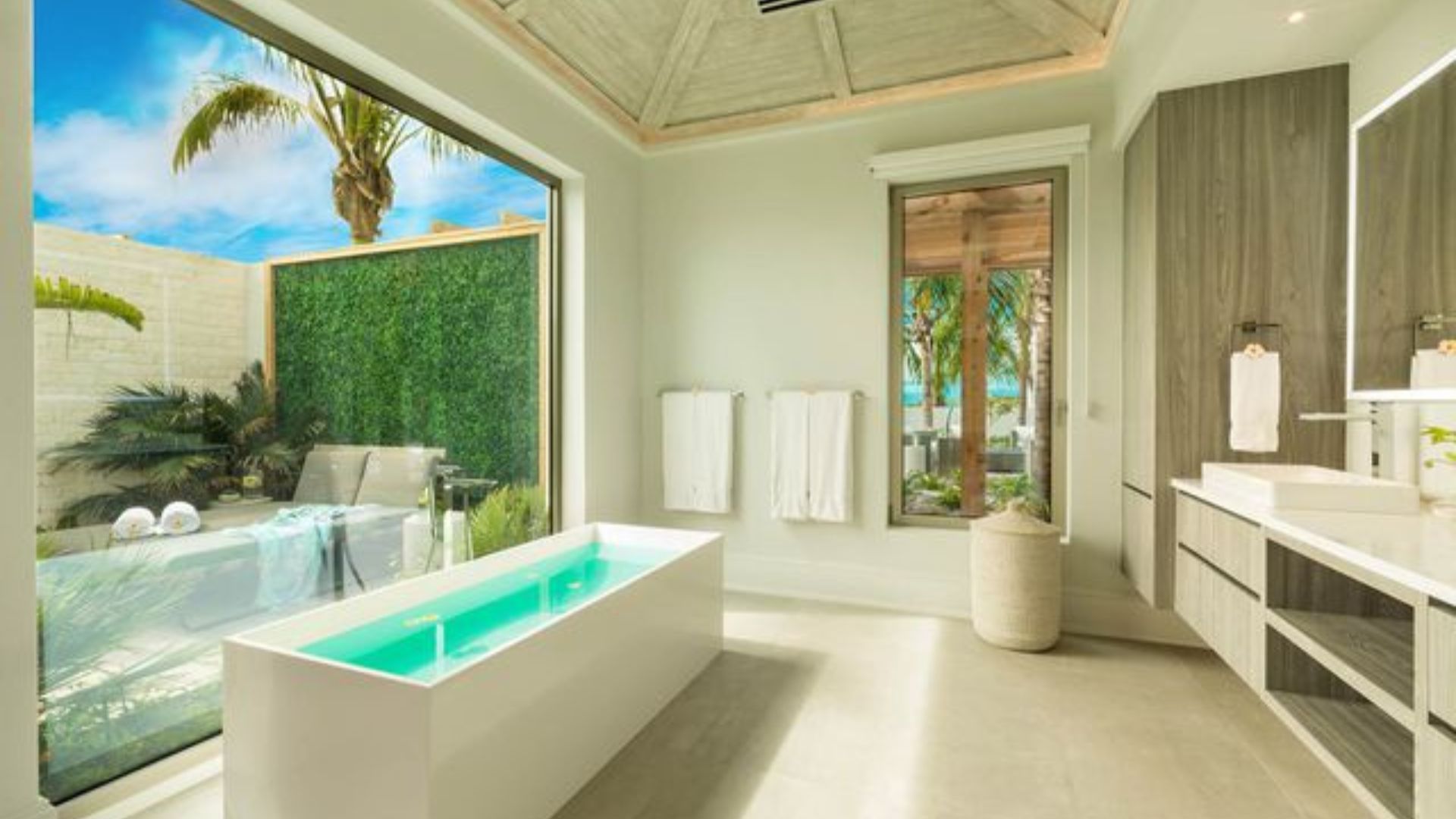 And unlike villas that require some degree of self-catering, these paradisiacal lairs, which can accommodate up to 12, are all-inclusive, meaning all food and drink, including 24-hour room service and top-shelf spirits, are covered. You can even have all meals prepared in the villa by a private chef — the type of indulgence that makes a luxury getaway feel like above-and-beyond pampering.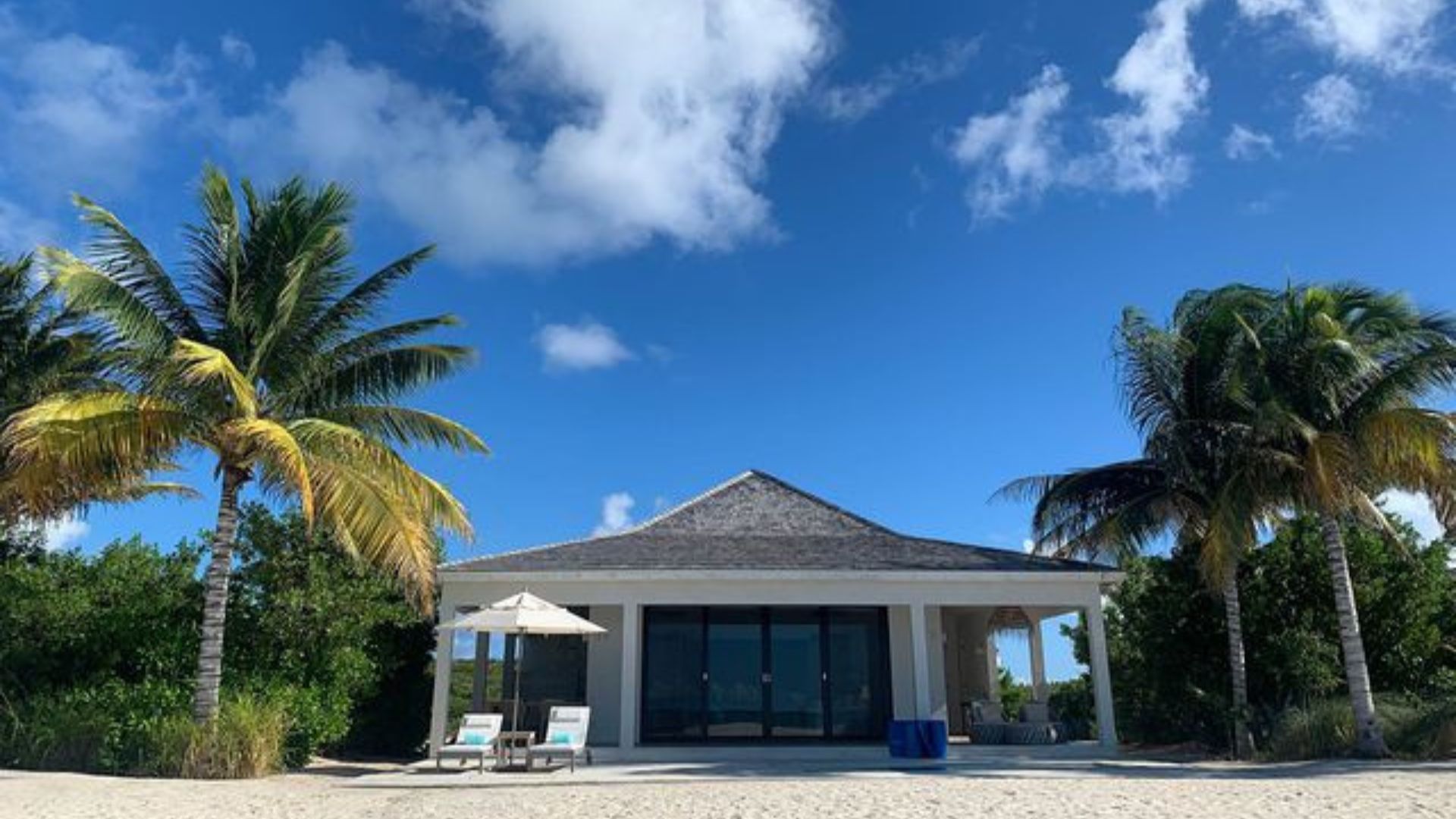 For parties à deux who want to stay directly on the sand, Ambergris Cay also offers 10 one-bedroom beachfront bungalows, where guests have their pick of gorgeous nooks to unwind in: a heated plunge pool, a wraparound terrace with lounge furniture and a dining table, an outdoor shower, or inside the sleek, brightly lit digs with sliding floor-to-ceiling doors to keep the stunning oceanscape within the gaze.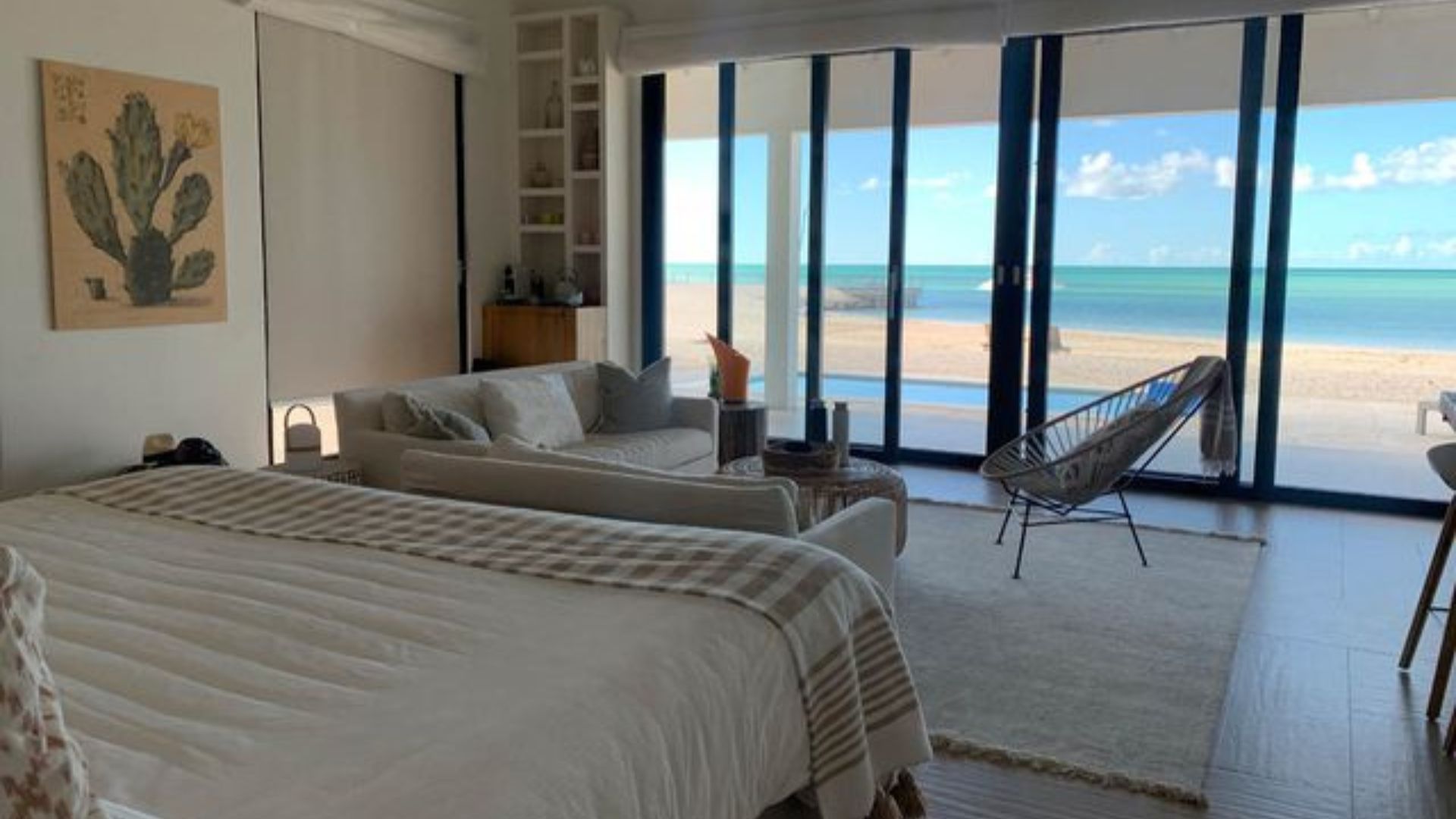 Choosing between starting our mornings at the beach, then pool, or vice versa — always with a cool beverage from the complimentary en-suite bar — became a welcome routine for my husband and me. Damian, our dedicated butler (assigned to every villa and suite), spoiled us further, arranging everything from a sunset boat ride with some bubbly to lunch on our patio.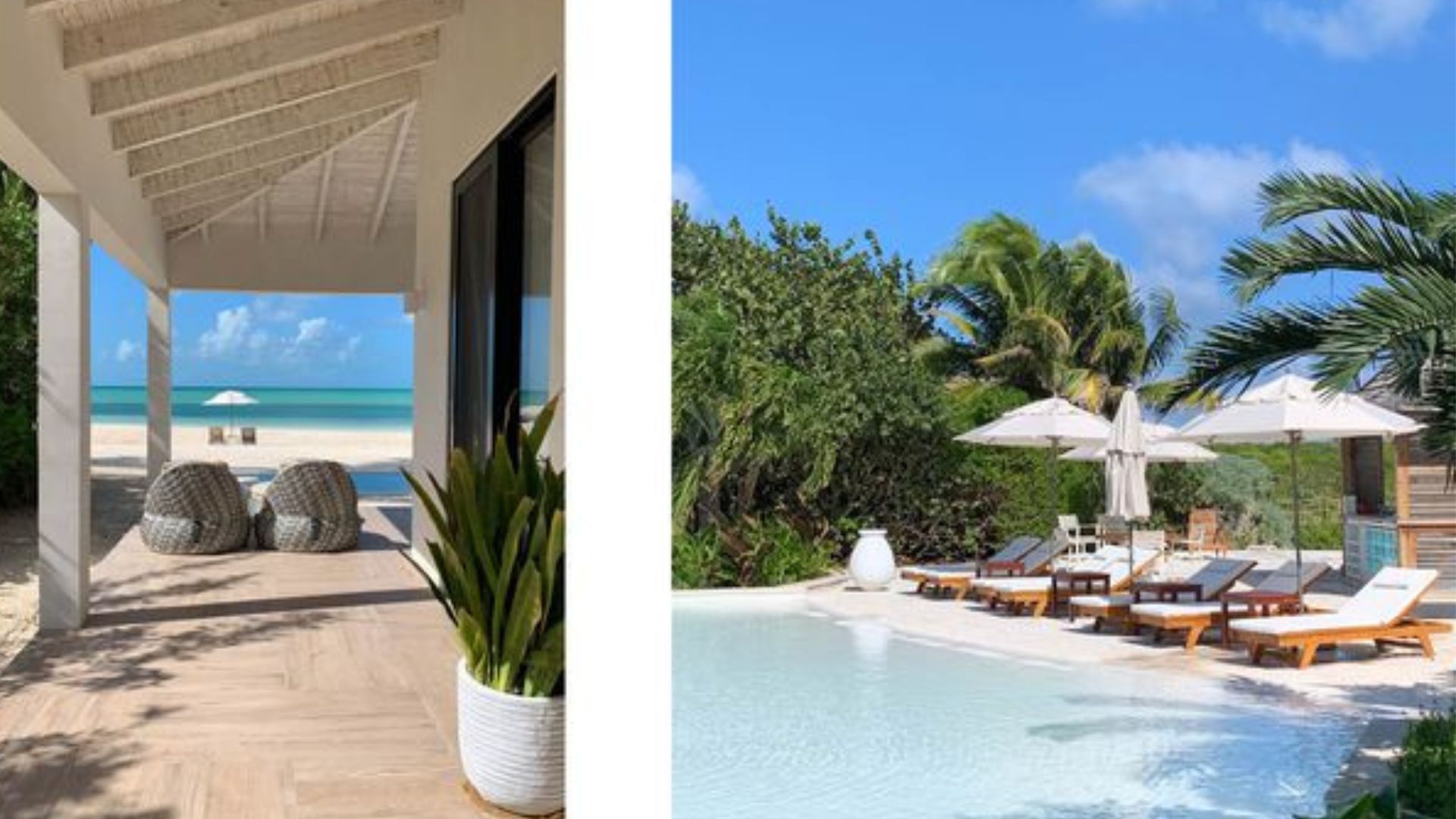 The serene spa, with its beachfront rooms, did successfully seduce us away from our dreamy home away from home; ditto on the candlelit meals at oceanside restaurant Calico. The indoor/outdoor restaurant serves three meals a day, with a tasty dinner menu that rotates regularly to keep things fresh (favourites included Caribbean fare like conch ceviche, local lobster bisque, and blackened mahi-mahi with sweet plantains and homemade creole sauce).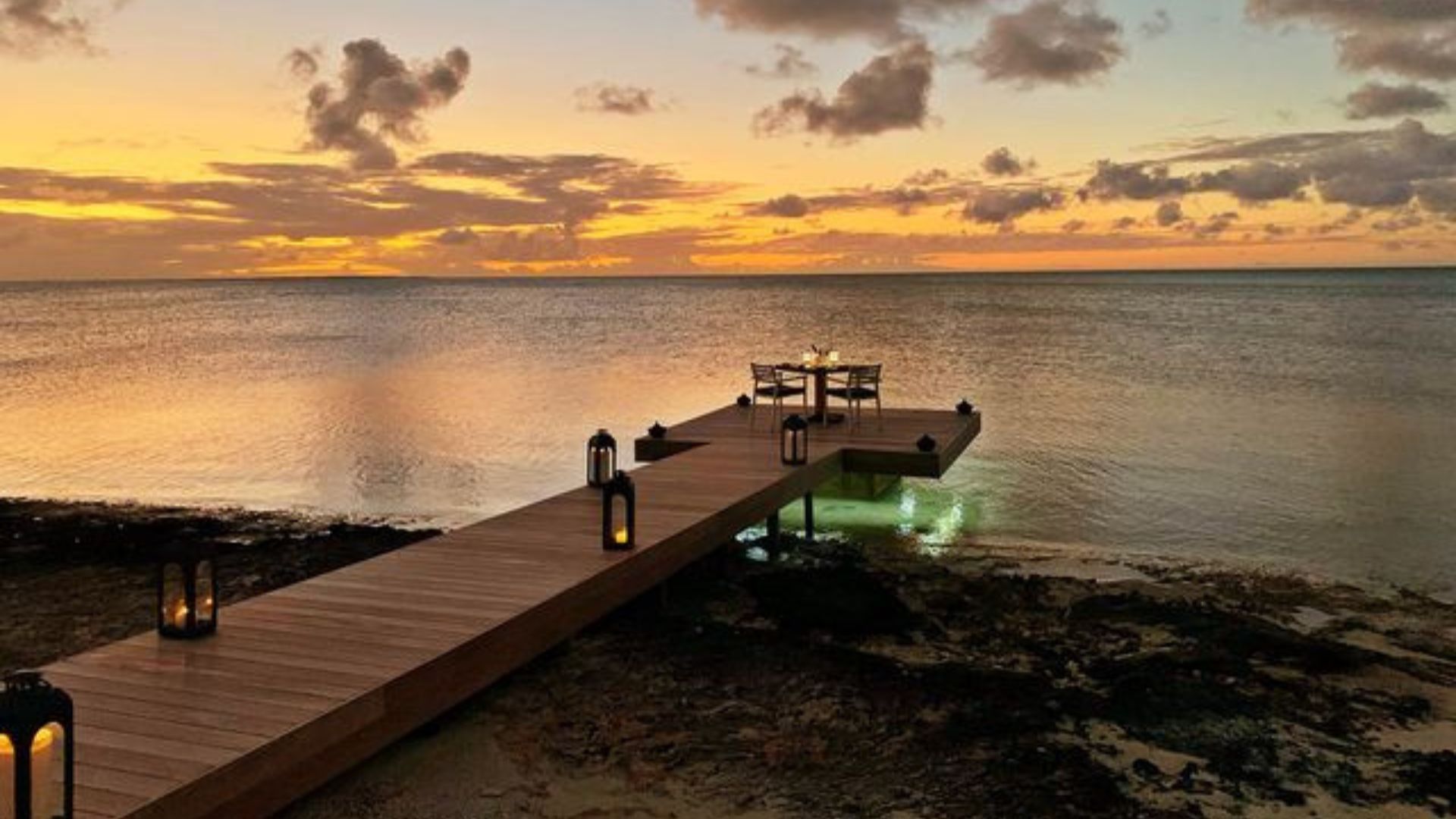 We equally relished being whisked off by boat to a deserted island, Little Ambergris Cay, for a castaway picnic lunch, looking for turtles and stingrays between sips of wine and beer. Intimate dinners on the beach beside a bonfire kept things romantic, as did the beautiful outdoor bar and nightly fire pit that welcomed guests for an after-dinner nightcap.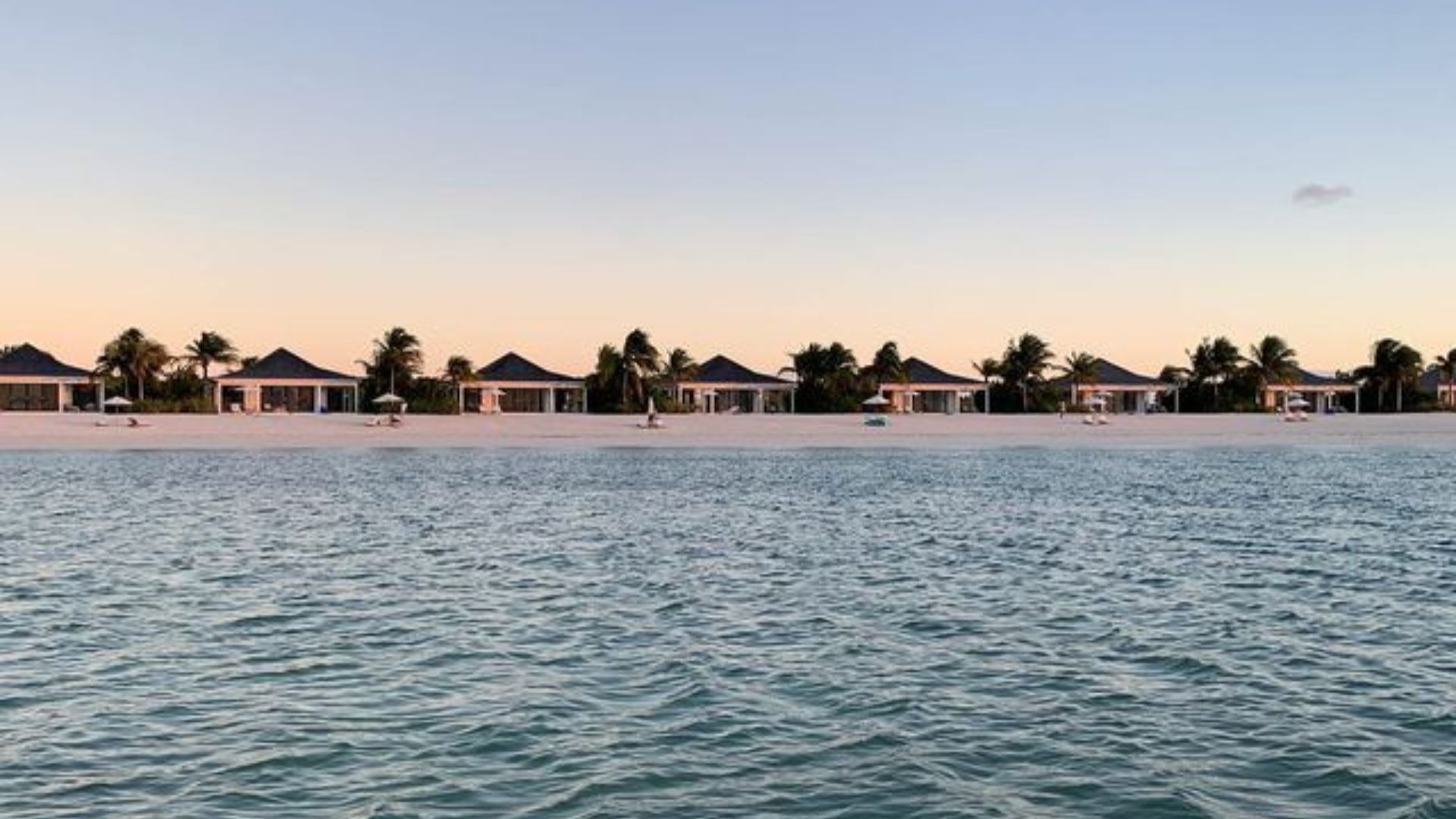 Every day, we availed ourselves of the unhurried pulse of island life, letting our mood dictate our movements, whether that meant spending hours drifting between the pool and ocean and enjoying all meals in the room or partaking in something a bit more active: biking the sandy paths, playing tennis or pickleball (courts are even lit for night play), taking a bone-fishing lesson, hopping on a boat ride to a floating tiki bar, getting competitive during a round of ping-pong or pool in the Clubhouse (currently undergoing renovations), or jumping in or on the water for kayaking, paddle boarding, or snorkelling. There are electric golf carts to get around the island, too, but best of all, almost everything is included in the price of admission.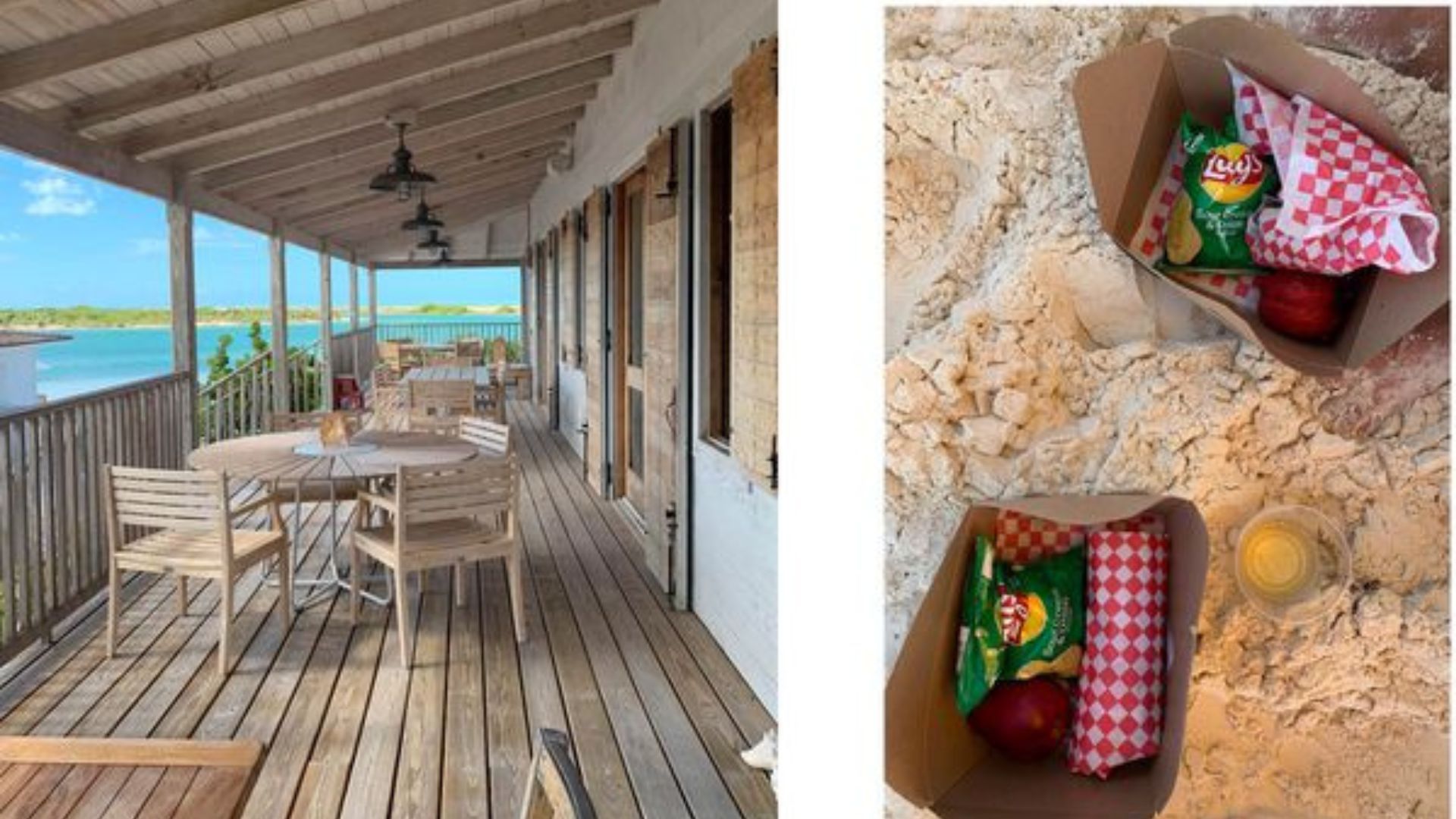 Ambergris Cay defies the typical one-size-fits-all approach of lacklustre all-inclusive resorts — there are no crowded pools, cheesy activities, basic buffets, or watered-down cocktails here. Ambergris Cay instead remakes the genre, with private butlers and over-the-top villas and even round-trip air transfers to the island included in the rate.
And it sticks with you well after your visit winds up in the rearview, as it did for me after my trip in December 2021. Nearly a year later, my husband and I still find ourselves talking about that fresh coconut Damian plucked off the tree and cracked open just before our departure; how — to our surprise — we each caught five fish during an offshore excursion; and, of course, those twilight swims in our private pool that made us feel like the island was only ours. But then again, this place is all about creating extraordinary moments.
This story first appeared on www.travelandleisure.com
Main and Feature Image Credit: Courtesy of Ambergris Cay