Celebrating 25 years of sustainable luxury, Soneva Fushi in the Maldives is equally luxe and endearing. Our editor-in-chief finds out on a mother-daughter holiday. By Aindrila Mitra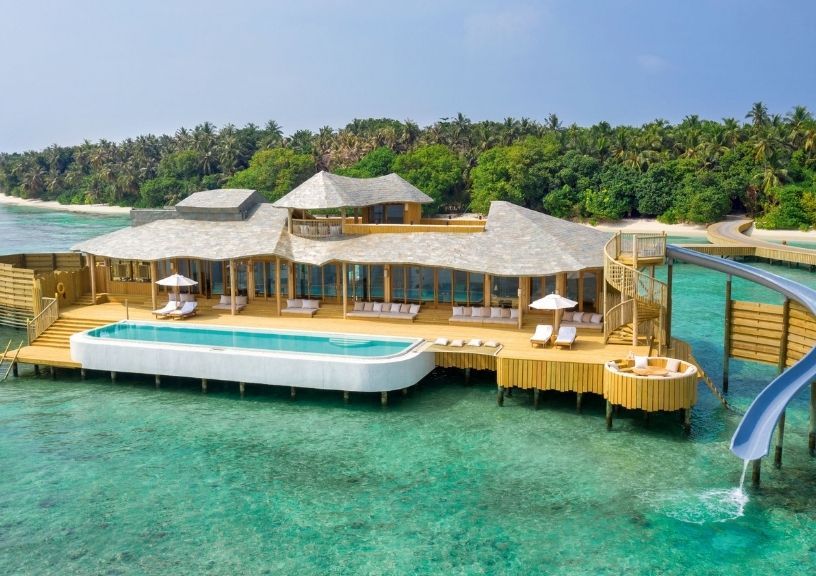 This is my third visit to the Maldives. But it's the first time I am on a mother-daughter trip to the archipelago. Family holidays are an annual ritual, and since 2020 kept us grounded, we're starting January 2021 by diving into what will be one of our most memorable holidays. Prisha, my nine-year-old, is chirpy even after a red-eye flight followed by an hour-long seaplane journey from Malé to Soneva Fushi, which sits on Kunfunadhoo Island in the pristine Baa Atoll.
Twenty-five years after the resort first opened its gates to sustainable luxury, we check in to Soneva Fushi's recently launched two-bedroom overwater villa—spanning nearly 900 square metres—for our quarantine day. (Soneva mandates that every guest must take a COVID-19 test and quarantine in their villa until a negative report, which is ready within 24 hours.) Our 'Ms Friday' (Soneva's take on the butler concept) for the day, Chompoo, does a walk-around of the villa, and Prisha summarises, "You feel like you're at home, which is in the ocean and has a slide for fun!" Soneva Fushi prides itself as a family destination and it has clearly swept my daughter off her feet. She's not the only one.
Impeccable service, spacious rooms, and barefoot butlers make your stay comfortable. It's a home away from home, with all the comforts you seek when you are in your comfort zone.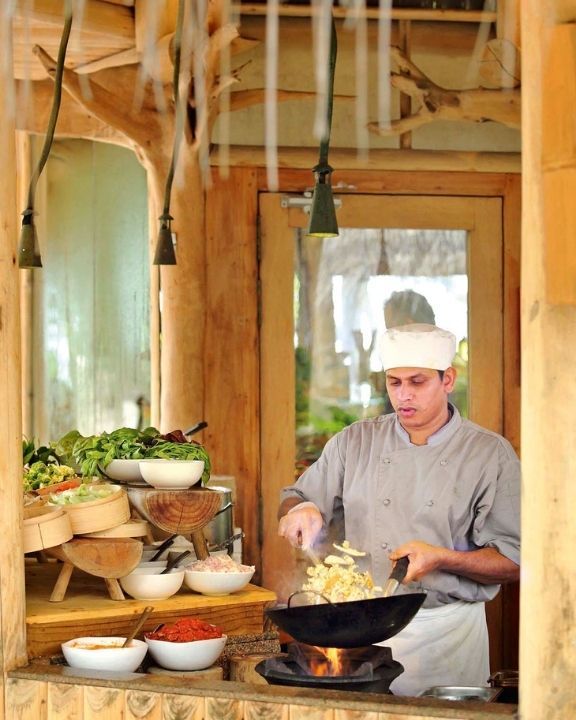 There's a sense of familiarity that permeates the space, probably because the owners of Soneva— the dynamic Sonu Shivdasani and his wife, Eva, who reside on the island—do not believe in formalities. You walk barefoot on the island, decide your own pace, and people here offer everything you need on a vacation.
Abhishek Sharma, the general manager, shares, "It's not a typical hotel. I came here after working with top luxury brands because Soneva isn't just about business. It lives the philosophy of slow life, sustainability, and CSR, and we are 70 per cent local." No wonder 60 per cent of Soneva Fushi's guests are repeat visitors.
Over our buffet breakfast at Mihiree Mitha where 'spoilt for choice' sounds like an understatement—there are dedicated rooms for greens and salads, cheeses and cold cuts, chocolate and bakery, fresh fruits and cereals—I catch up with the beverage manager, Regius Nerojan, who hails from Colombo and has spent the last 25-odd years with the Soneva group. "Don't you get bored," I bluntly ask? He smiles, "Soneva Fushi launched in October 1995, and I have been here since November 1996. Soneva is a place where you work, create, and motivate. There's no end to learning here… it's almost like a university, and anyone who joins has to be in training for three-four months." The servers are always jovial, the table setting perfectly executed by the beach, the butlers always on time, and the 71 villas well-kept. My 'Mr Friday' for the next 48 hours, Faalih Abdul Gadir, is a Maldivian who has been with Soneva for the last six years. He takes us on a tour of the Eco Centre, a recycling unit that was built eight years ago. Ninety per cent of waste on this island is recycled—empty glass bottles are used by glassblowing artists to create exquisite artefacts, and organic waste is turned into compost used as chemical-free fertiliser for the resort's organic garden at Fresh in the Garden. From herbs and fruits to vegetables and mushrooms, we sample the true farm-to-table experience.
I meet Katarzyna Maria Izydorczyk over an 'Asian Market' buffet dinner at Mihiree Mithaa. A former educator, she is the director of Soneva's latest project Namoona—a partnership with NGO Common Seas in collaboration with the Government of Maldives and three local islands— which seeks to reduce waste and prevent plastic in the ocean. "Namoona is a CSR project funded by Soneva Jani and Fushi, and we are also working with the Ministry of Education to work on green schools in the Maldives," she informs me. All Soneva properties are carbon-neutral, and sustainability is a way of life with the group.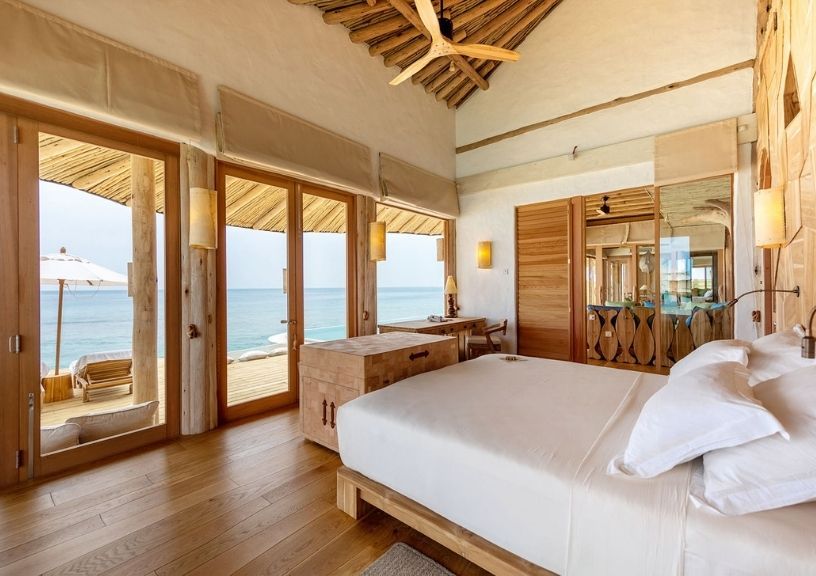 There are over 400 staffers on the 150-hectare island. Yet, Faalih says, "Soneva is like a family. There are guests who have come here as many as 15 times, and now their children are all grown-up. The staff here are called 'hosts', as we host [guests] like family." I experience this first-hand when I drop off my daughter at The Den, Soneva Fushi's kids' area built over 1,300 square metres that includes a swimming pool, deck, a teenage area, and kids' activities rooms. Five permanent staffers make sure the children are safe and entertained while the adult guests enjoy the idyllic island life. My daughter is fascinated by the Lego Room, and while she brushes up her art skills with her new-found Russian friend at The Den, I find a comfortable perch to work in the upper deck of my beach villa. Work from Soneva could well be an idea to germinate, especially with work- from-home now becoming a norm, I tell myself. The Wi-Fi is great, the view heavenly, and the variety of food titillates the taste buds.
I enjoy a sundowner on a private sandbank, So Social on Finolhu. As the waves wash my feet, there is a sense of contentment. I see families, couples, friends—guests of Soneva Fushi— mingling like a happy community safe in a bubble that seems far from the pandemic. It's an experience to treasure in such uncertain times. Back at the property, I head for a sushi dinner at Out of the Blue with a melee of interesting personalities including the owner, Sonu Shivdasani, and a villa proprietor in Soneva Jani who has flown in with his wife from Germany. The Soneva Villa Ownership programme, the first of its kind in the Maldives, offers visitors the chance to own a private residence in a Soneva resort. At the dinner table, Chef Akira prepares some of the tastiest sushi I've ever tried—the fish is killed employing the Japanese technique of ikejime so there's no stress caused to the living being, Shivdasani informs me. We finish up our Burgundy wine and round off the meal with a sushi dessert—sweet sushi roll with fruits wrapped in it—a first for me!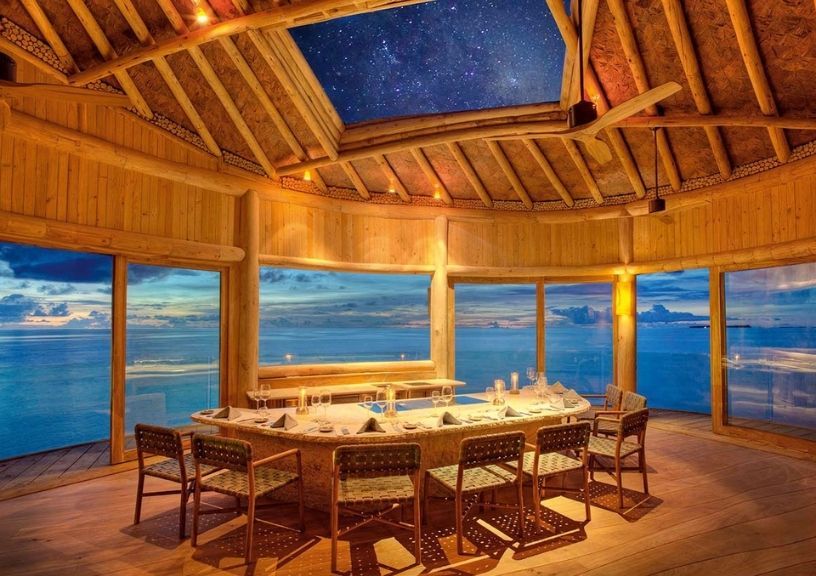 As I soak in my last evening on this paradisiacal island, tucking myself and my daughter into the soft bed of our villa, I feel at peace. At a resort that embodies and practises conscious living, with luxury that's not over the top but effortless and barefoot, I feel a part of a big household. Before departing, my daughter makes a 'pinky promise' of coming back to this island.
GETTING THERE
Both IndiGo and GoAir fly to Malé from Mumbai and Dellhi. Vistara too will run non- stop flights from Mumbai starting March 3. From Malé, a seaplane flight to Soneva Fushi takes 50-55 minutes.
STAY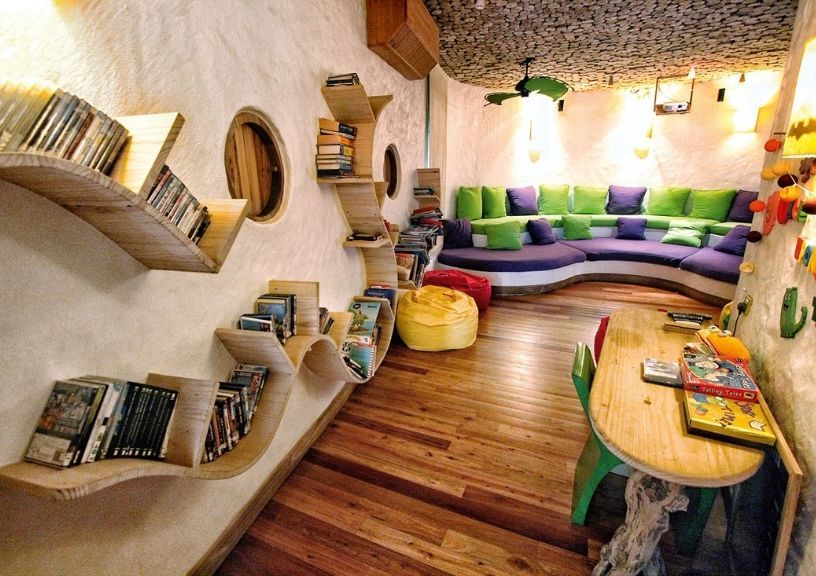 Soneva Fushi has 71 villas. The eight overwater villas are some of the largest in the archipelago. Two-bedroom water villa priced at INR 10,40,000 plus taxes per night; single-room beach villa priced at INR 4,00,000 plus taxes per night.
COVID-19 RULES
If you're travelling from India, make sure to carry your negative RT-PCR report and booking confirmations. When you're in Malé, Soneva Fushi will conduct another round of testing. You are quarantined within your villa for 24 hours until negative test reports are received. The in-villa dining menu has great options to keep you satiated.
Related: The CEO Of Maldives' Soneva Reveals How They Adapted To The Pandemic