Escape from the din of the city and immerse in quiet luxury at the JW Marriott Hotel Bengaluru—a towering landmark that brings together business and leisure within its lavish abode. By Bayar Jain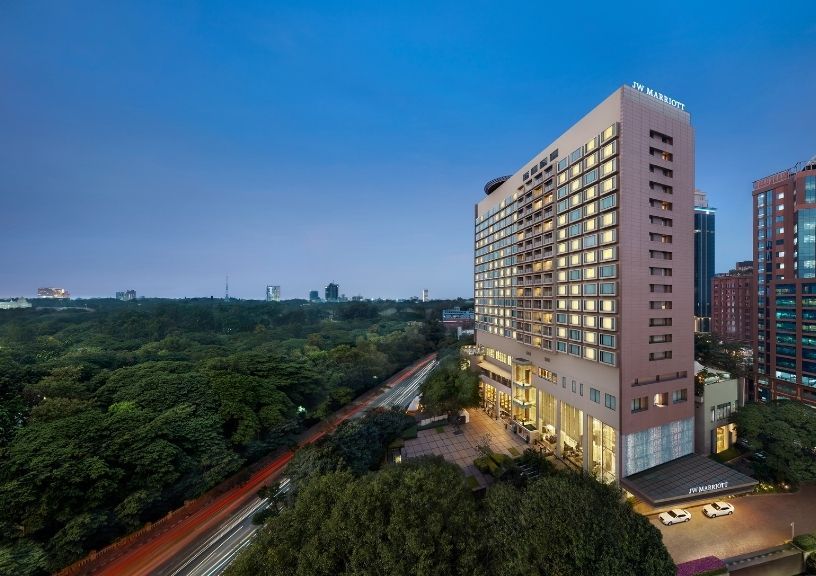 Located in the heart of Bengaluru, just a few steps away from the flourishing greens of Cubbon Park and the buzz of UB City, JW Marriott Hotel Bengaluru bowties leisure and business, accentuated by luxury in abundance. Its close proximity to Koramangala and MG Road—both prominent destinations in the Garden City—adds to the hotel's allure.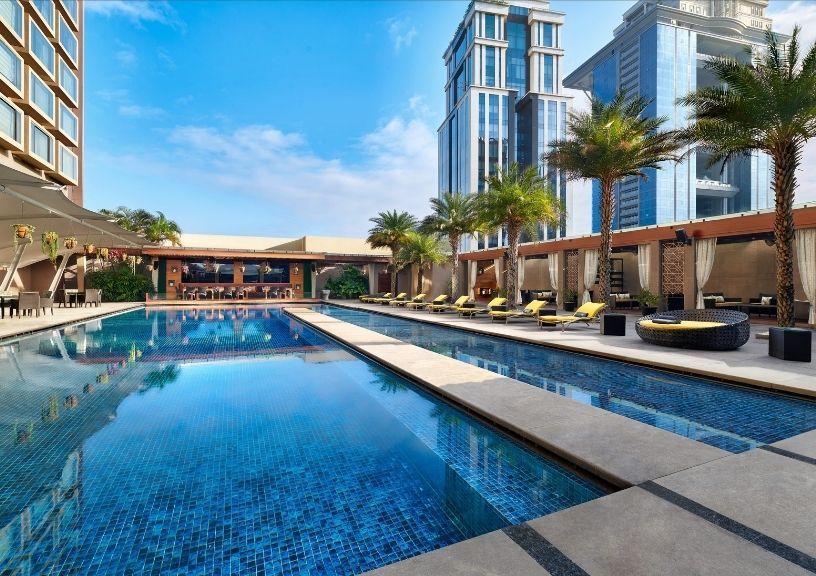 When here, a range of accommodation styles greet discerning travellers. Choose from Deluxe Rooms, Executive Rooms, Executive Suites, or Cubbon Suites. While each room assures comfort in each corner, courtesy of stylish décor, plush bedding, marble bathrooms and private balconies.; the latter also includes access to the Club Lounge and guaranteed park views in its kitty. Adding to these indulgences are JW Marriott Hotel Bengaluru's several on-site restaurants. Savour international cuisine at JW Kitchen, an all-day dining that not only offers delectable food, expansive Sunday brunches, and a variety of à la carte options. Or, bite into an authentic Japanese meal at Uno where subtle colours and a calm ambience permeates through the lounge-style seating. A Nouvelle European cuisine, starring locally-sourced organic produce, can be found at ALBA; regional Indian specialities paired with craft beer and microbrews at Spice Terrace; and an Asian fare, exotic cocktails, and vibrant nightlife scenes in a tropical forest-inspired setup at the open-air poolside premier lounge, Merak. These already exciting dining spaces craft specialised culinary experiences, too. Think Dinner Buffets and complimentary breakfast at JW Kitchen or Vibrant Weekend Events at Merak.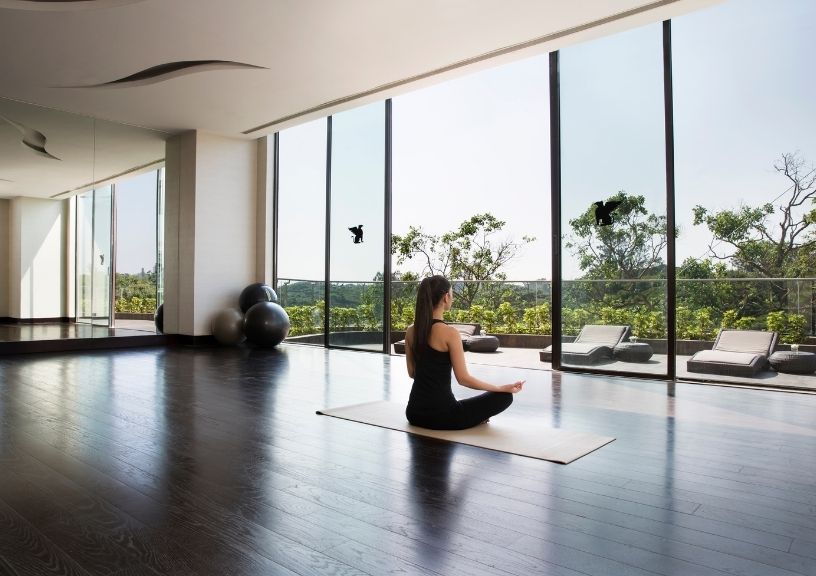 But that's not all! When here, also enjoy access to a well-equipped fitness centre, a fully-equipped classical Pilates studio, a heated outdoor pool, and a tranquil spa to rejuvenate after a day of successful business deals. Either way, whatever may be the reason for visiting, trust JW Marriott Hotel Bengaluru to make it unforgettable.
To book a stay at JW Marriott Hotel Bengaluru, click here.
Related: Marriott International Ups Cleanliness Standards For Future Guests Post COVID-19