Garden Of Fables: On the fringes of Darjeeling, Kurseong introduces our Assistant Editor to India's most expensive tea, the world's first tea factory, and a mystical natural phenomenon. By Adila Matra
The fog is so milky and dense that the valley and mountains disappear in front of my eyes. I am at the quaint Makaibari Bungalow, sited beside the world's first tea factory and estate of the same name in Kurseong, an hour and a half from Darjeeling. The original bungalow, more than 100 years old, burned down in an electrical fire in 2017. The refurbished structure retains some of its old-world charms—there are hand-woven Obeetee carpets in every room, wooden floors that creak under your feet, and a fireplace to remind you that winters are chilly here.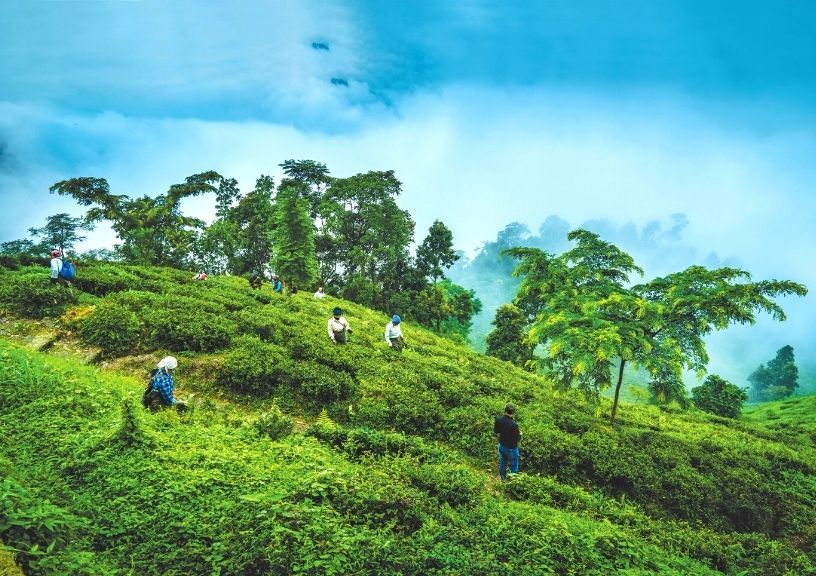 I hear a clamour down the hall—the workers are shouting at each other. I set down my first cup of green tea of the weekend and pace towards the hallway. The chef, his assistant, and the cleaning lady are struggling to shut the wooden front door. My travel partner, Stuti Jalan, also pops her head around the door of her room. "They are trying to keep the fog out," she says with a smile.
In Darjeeling and the surrounding area, the fog floats low and thick, blanketing regions in a flash and affecting visibility. Scientists call it advection fog. "It is a pity," says Jalan. "I wanted to spot the Kanchenjunga. It is an otherworldly sight." I, on the other hand, am preoccupied with the eerie fog phenomenon. It carries both ominous and romantic dispositions.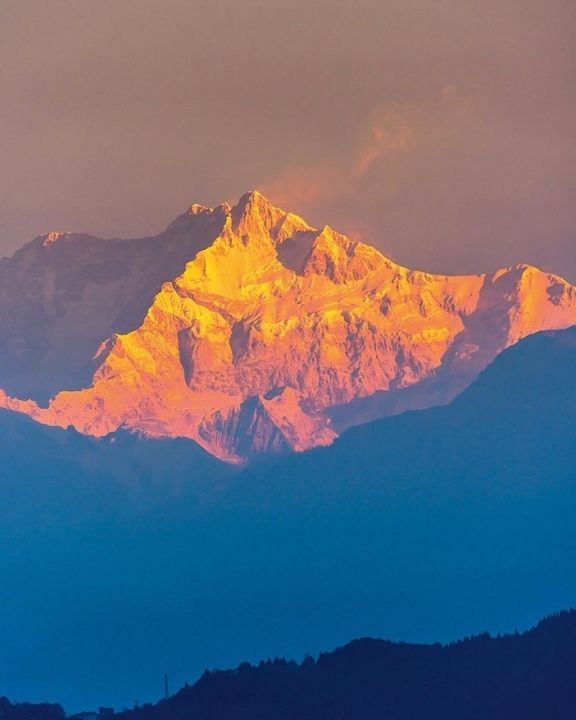 And so, I am a little disappointed when it clears, a few minutes after lunch. The estate manager, Sanjay Das, is at the door to take us on a drive around Makaibari. The tea estate spans over 60 ridges and 550 acres of Kurseong, or in effect, as far as your eyes can see. In 1988, it was certified as a fully organic tea garden. Das is as good a storyteller as he is a driver. And even though the trail is bone-shaking and steep (Makaibari is the steepest tea garden in the district of Darjeeling), I crane my neck and cock my ears from the backseat for the origin story of this iconic tea estate, whose patrons include Queen Elizabeth.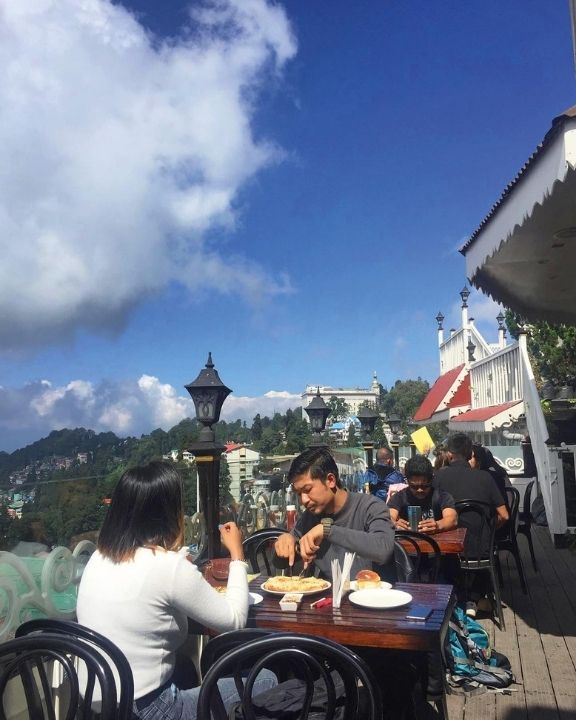 Makaibari Tea Estate was founded in 1852 by Captain Samler, a British army officer who sold it to his assistant, G C Banerjee, before his death. The tea factory was established by Banerjee in 1859. "It was run by the successors of Banerjee until 2014 when Luxmi Tea took over. Luxmi Tea has a significant backstory too—it was founded as a movement of self-reliance by P C Chatterjee in 1912 at a time when the tea industry was predominantly British," Das narrates as we disembark in a garden where workers are so enraptured in the tea-plucking process that they barely notice our jeep grinding to a halt.
Das hollers to one of the women, Nano, who waves at him. Some ridges are at a nearly 85° incline; the thought of navigating them every day makes me shudder. Nano looks unperturbed and continues plucking tea with robotic precision.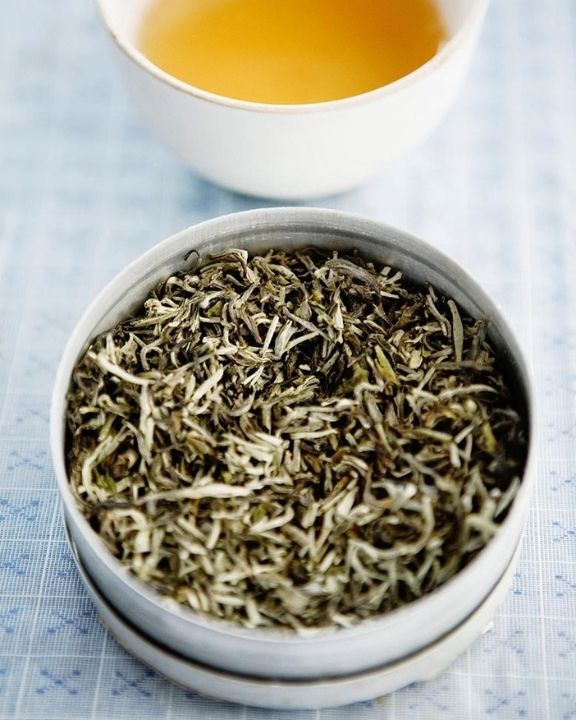 Makaibari produces some of the world's most iconic tea, like the Silver Tips Imperial. "It is only picked four to five times during the plucking season," Das says. "The planets need to align, and it must be full moon," he adds with theatrics befitting mythical epics. Workers gather under the bright silver sky, with no light in sight apart from a few tallow torches. They beat their drums and chant prayers before beginning the plucking routine—two leaves and a bud. It takes 200 kilograms of leaves to make 50 kilograms of processed Silver Tips Imperial tea, justifying its steep price—approximately INR 2,000 for 50 grams. In 2014, the price shot up to INR 1.12 lakh per kilogram!
"Do you want to try plucking?" Das's question ends the motion picture in my head. The trick is to pluck the new leaf shoots that are slightly above the rest of the plant. I get the hang of it in a few minutes and display a handful to Das with aplomb. "It takes five kilograms of freshly harvested tea leaves to produce one kilogram of finished tea," he chuckles. I have barely picked enough for 50 grams. "Nano plucks enough leaves for five kilograms of tea every day," he boasts, as Nano turns to smile at me, her forehead glistening with perspiration.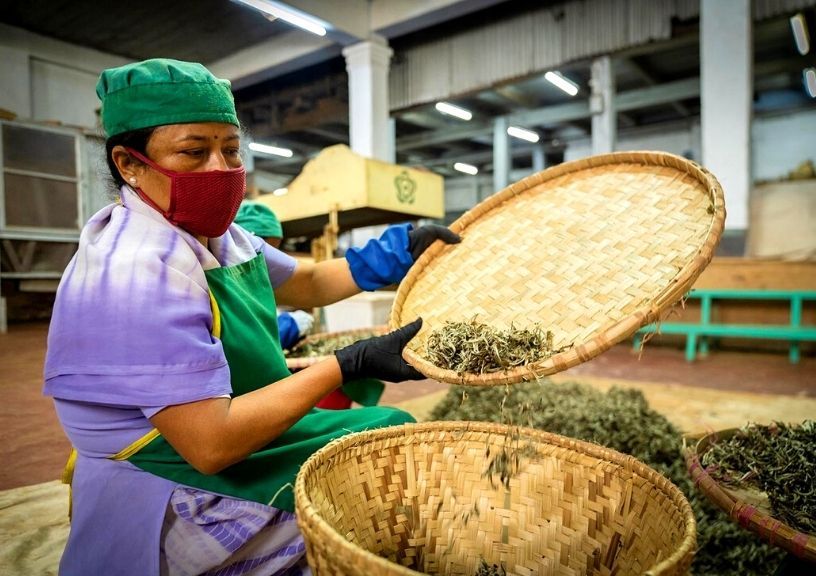 My cup of tea for the evening, needless to say, is Silver Tips Imperial. It is satiny and tastes like royalty, which is exactly how I feel. Time passes unceremoniously at Makaibari. The bungalow is still and silent at night. The fog transforms the glow of the garden lamps into a diffused haze. The occasional squeak of the floorboards breaks the constant chirping of crickets. I decide to spend some time on the porch-style verandah, but the wafting brume fans my torpor, and in a few minutes, I drift off to sleep.
Makaibari Tea Factory is whirring and buzzing when we reach the next morning. A huge iron gate guards the century-old building. Inside, the powerful odour of wilting leaves hangs in the air. I am taken through the process of withering, rolling, oxidising, heating, drying, and sorting. In the tasting session, I start with Summer Solstice Muscatel, a second flush summer harvest tea, move on to First Flush Vintage and follow it up with the classic Oolong, the legendary Silver Tips, Silver Green, and finally, White Tea, which instantly becomes my favourite. Since Darjeeling is just an hour and a half away from Kurseong, Jalan and I plan a quick visit. Hot Chocolate at Keventer's is followed by a walk along Mall Road, and my maiden lunch at the iconic Glenary's. Hot dogs are devoured pronto, so are a lemon tart and a cheese croissant. We also pack some scones and veg patties to accompany the evening tea.
On the way back, I find out that the Makaibari Bungalow is now a part of Taj Hotels's amã Stays & Trails, a new concept of homestays launched by the brand. This means it is no more a private property and can be booked for a stay in Kurseong. I find myself looking forward to a second trip.
For the last supper, we settle down on the couch in front of the TV with a bowl of steaming thukpa, baked veggies, and hot momos. I request multiple servings of Kurseong's legendary gulab jamuns for dessert. As I dig into the third, I notice wisps of mist gliding towards the kitchen, stealthy as a cat. "Shut the door," yells someone, and the pandemonium ensues once again.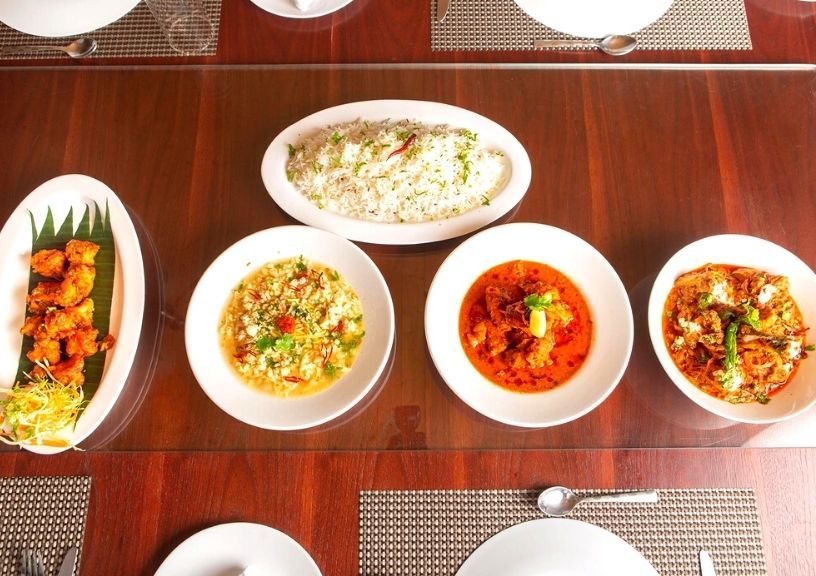 GETTING THERE
The airport closest to Kurseong is Bagdogra International airport in Siliguri. It is an hour and half by road from Makaibari Tea Estate.
STAY
Makaibari Bungalow is a five-bedroom retreat offering a panoramic view of the surrounding tea estate. INR 60,000 per night for the entire bungalow (accommodates up to 10 guests)
Some villagers and tea-garden workers of Makaibari have opened their homes to tourists in the form of homestays too.
DO
Visit Netaji Subash Chandra Bose Museum, which was once a temporary home of the freedom fighter. Click amazing photos of the Kanchenjunga from Eagle's Crag Viewpoint.
Related: Attention Tea Lovers! Add These 10 Expensive Brews To Your Collection