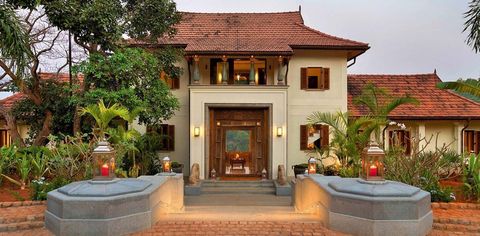 Perched on a hilltop in Gokarna, Kahani Paradise is a luxury villa built in harmony with its sylvan surrounds. In the quietude of its heritage-inspired spaces, our writer rekindles an important friendship. Text by Sumeet Keswani, photographs courtesy of Kahani Paradise
In an episode of The Lonely Hour podcast, the poet David Whyte says aloneness is a portal to walk through, to becoming oneself and restarting one's conversation with nature. As I struggled to cope with loneliness in a pandemic-afflicted world, I wondered if he might be wrong—if someone could suffer from an overdose of solitude. Then, I happened to visit Gokarna.
A much-needed post-pandemic stay at Kahani Paradise
My choice of first post-pandemic destination was Kahani Paradise. The seven-suite hilltop villa was built as a holiday home by a British family, who realised that it needed to be shared with others in their absence. Since 2019, it can be booked entirely as a private villa or as individual suites. The owner, Anthony Bellm, is happy to explain its two-part name: there are plenty of kahanis (stories) behind its birth on this pristine estate—named Paradise after the nearby beach it overlooks.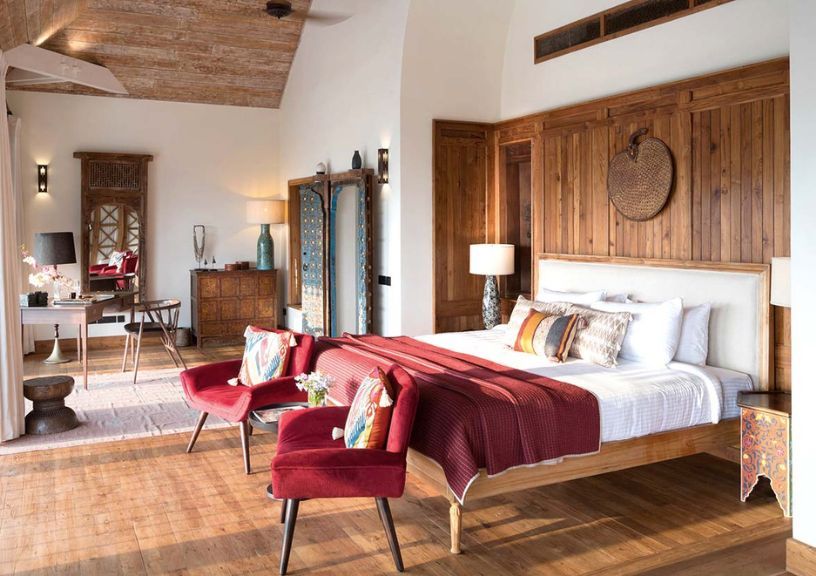 Bellm's parents got the idea of building a home in India when they toured the country in 2005. They even bought some antiques to kick-start things. But for a couple of foreigners to do everything by the book turned out to be a huge undertaking, which took 14 years, out of which only the last four were spent in construction. Their son, Anthony, saw it through to the end in 2018. In fact, the regal Rajasthani doors that greet me at the entrance were the first things the couple bought, he says, beaming at their symbolic placement.
Inside, the living room is peppered with antiques and comfortable low seating surrounds a Naga table. Here, I'm greeted with a view of undulating green hills of the Western Ghats parting just enough to allow a glimpse of a shimmering estuary that melts into the Arabian Sea. This gorgeous vista is a permanent fixture, courtesy of the glass front wall of my suite. It lives upto its name 'Green Suite': the walls sport repurposed green window frames with miniature paintings; the bathroom is guarded by a heavy green haveli door with an iron-chain bolt; and the vast bathroom itself looks like it was scooped out of a single green stone. The other suites have similar thematic design centred on a colour or motif.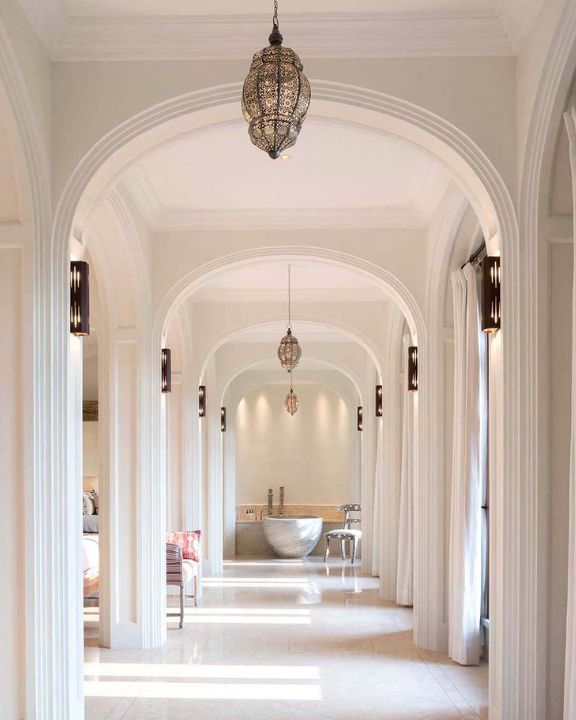 While the doors are 300-700 years old, the wooden floors too are made from centuries-old teak repurposed multiple times. Each floorboard creaks with history as I walk across the suite.
The menu of experiences is tempting: boat trips to remote beaches, caves, and forts, and jeep and motorcycle tours of Gokarna. But most are out of bounds due to the monsoon's fury in September. I do sample a sundowner hour at a 'secret place' on the property. This experience allows guests—mostly couples—to enjoy drinks and small bites in a private hut overlooking the Arabian Sea. My sunset is eclipsed by clouds, the bruschetta and vodka-pineapple drink are pelted by rain, and the only effective solution to insects is a frog in the pool. But there's something charming about the unfettered mood of nature here.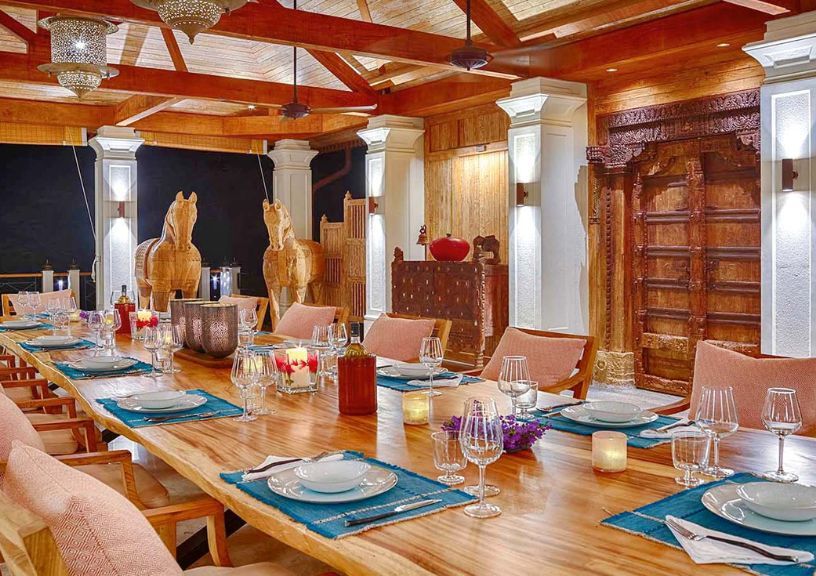 The house manager Vicky tells me the 20-acre estate grows over 360 varieties of flowering plants, besides coconut, betel nut, and banana trees. Asked about the scale of the gardens, Anthony quotes David Attenborough's take on the Western Ghats to me. "We built a garden fit for nature," he proclaims. Anthony doesn't seem to be the only Bellm fond of nature. All over the estate, there are spots named after family members: Lucy's Garden, named after his sister, overlooks paddy fields and hosts a local gastronomic experience; Eva's Garden, named after his mother, oversees the house and gardens just like the matriarch; and Howie's Hut in the ridge area takes its name from his father Howard.
A sustainable home in the lap of nature
Just 2,300 square metres of the estate is built up—on a sustainable foundation. Under the property are huge concrete tanks. "During monsoons, rainwater is caught on the roofs, passed through a filter, and stored in these tanks. The 1.2 million litres thus collected is used through the year in our showers and taps. The waste water is sent through a sewage system called DEWATS, which incorporates gravity, manure, and special reed plants to give 'garden water'," Anthony says.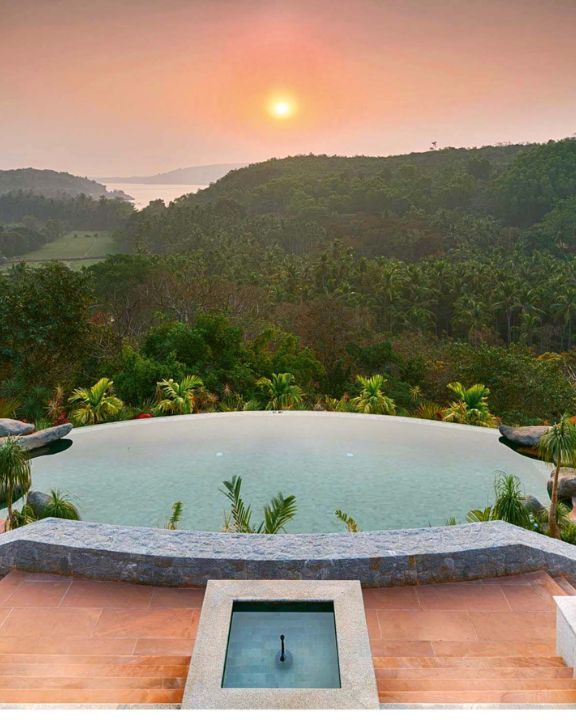 The other aspect of sustainability is community involvement. Many of the local labourers who built the property are now employed as hospitality staff. The dining room, which offers a small menu of Indian, Mediterranean, and Middle Eastern dishes, always has a local speciality. Produce comes from the property's garden and an organic market, and fish is caught daily from the opposite bay. I tuck into paneer cooked in banana leaf, with lemon rice and sautéed veggies, for dinner, and breakfast is a sacrilegious mix of aloo paratha, cappuccino, and French crêpes.
While the rooms are fortified to keep insects out, the open air dining room lets the forest in: the constant cacophony of birds and insects, set to the pitter-patter of rain, reminds me that I'm relishing a bread basket of nature. It is in these musical moments of solitude over two days that I realise Whyte was right after all. It's only in aloneness that we can restart our conversation with the rumbling clouds, the gliding brahminy kite, the petrichor of parched earth, the rustling of the forest canopy, and the breeze that knocks over our plans and demands to be felt.
Getting There
Kahani Paradise is a 3.5-hour drive from the Dabolim Airport in Goa. By road, Bengaluru is eight hours and Mangaluru is four hours, 30 minutes away.
Related: A Traveller's First-hand Account Of Stumbling Upon Unique Experiences In Gokarna
Written By