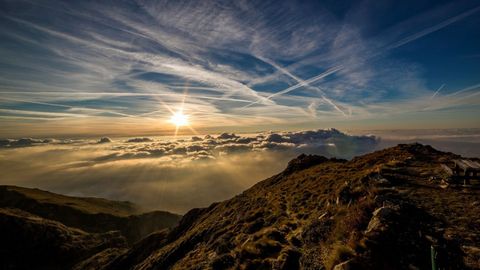 A luxurious vacation in the hills is something we all desire. Just spending a few days in the lap of luxury and surrounded by breathtaking mountain views can cheer a person up. But planning such an indulgent holiday can be difficult as most luxury hill resorts in India can be expensive. We are here to make things easy for you. Here are the best luxury hill resorts in India that are affordable too! You don't need to burn a hole through your pocket to get the luxurious hill vacation of your dreams.
India is filled with beautiful and undulating mountains! Home to Mt. Kanchenjunga, the third highest mountain in the world, the country is filled with serene mountain ranges in all corners. Indians thoroughly enjoy a vacation in the mountains and love to plan a trip to the hills whenever possible. Just the thought of being embraced by breathtaking mountain views, clean air and nature relaxes the mind. The mountains are where people like to head when they wish to escape the mundane cycle of daily life. Hence, whenever we get time for a vacation, simply to take a break from work, we run away to the mountains.
With the hills being one of the favourite destinations for a vacation, many exciting resorts have come up in the mountains. Each and every one of these resorts are offering world-class luxury. However, not everybody can afford to holiday in such luxury hill resorts. Or can we? If you have been wishing to have a vacation at a luxury resort in the mountains under a budget, then this travel guide will definitely help you. This is a list of some of the best hill resorts in India that are affordable as well. Plan your next vacation filled with luxury without worrying about the cost!
Here are 10 affordable luxury hill resorts in India:
Jump To / Table of Contents
Written By