Guests enter Naviva, A Four Seasons Resort, which opened in Punta Mita, Mexico, on December 1, through a covered bridge. Canopied in woven bamboo, the bridge is meant to evoke a cocoon. Here's the idea: Guests walk through, past the picturesque waterfall on the left and an open-air lounge on the right, and emerge in a 48-acre sanctuary, transformed, if you will, into people removed from the stresses of everyday life.
My husband and I arrived at Naviva on a Friday night, two weeks before the resort opened, after a long work week. In other words, we were in desperate need of a cocoon to transform us, even briefly, into versions of ourselves unbothered by Gmail notifications and property taxes.
Here's a look inside the newly opened all-inclusive resort in Mexico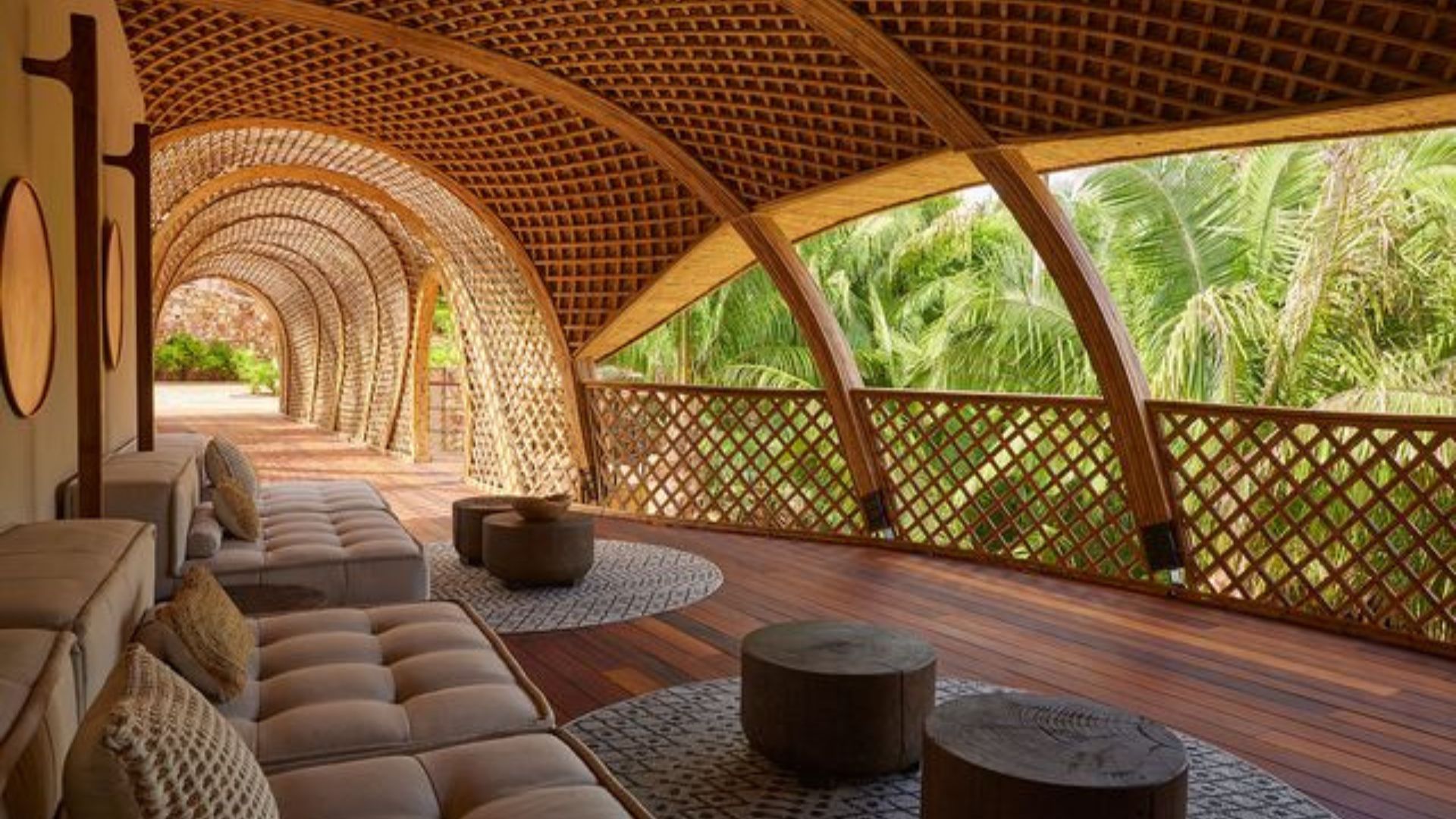 We hadn't eaten since breakfast at LAX, but Ronny Fernández, the resort manager at Naviva, who has been with Four Seasons for 19 years, greeted us with welcome news: They were smoking cochinita pibil 20 yards from the kitchen, six feet below the earth. The pork shoulder, swaddled in banana leaves and smothered in achiote paste, had been in the pit since 7 am.
By the time we got to Copal Cocina, the hotel's restaurant lounge, with an open kitchen, a bar, and a wooden foosball table facing the water, chef Galo García de León Bravo had laid out the chopped cochinita in a big bowl on the kitchen's marble counter, next to bowls of guacamole, salsa roja, salsa verde, cilantro, and pickled onions. Mezcal margaritas in hand, we leaned up against the counter, behind which the chef was shaping and pressing blue corn tortillas. Fernández invited us to assemble our own tacos.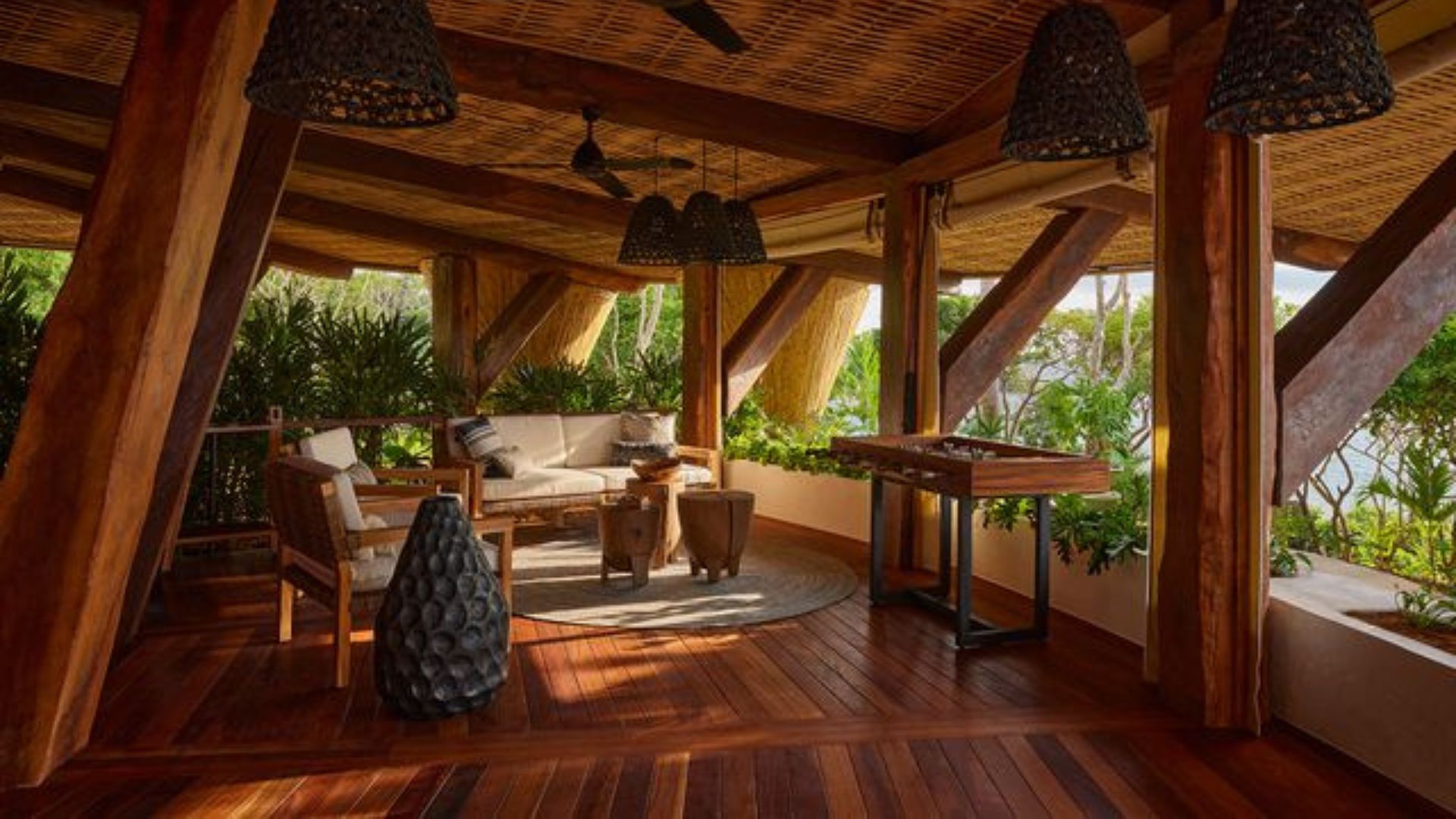 I was floored. At the Four Seasons' newest resort, where nightly stays start at USD 3,950 (INR 3,22,727), there was no seven-course welcome meal. No amuse-bouche, no intermezzo sorbet, no wine pairing. Instead: perfectly smoked meat, fresh-pressed tortillas, and an array of mezcals, some stirred with tepache (pineapple blended with brown sugar and cinnamon) and ice, others served straight with Tajín-dipped limes.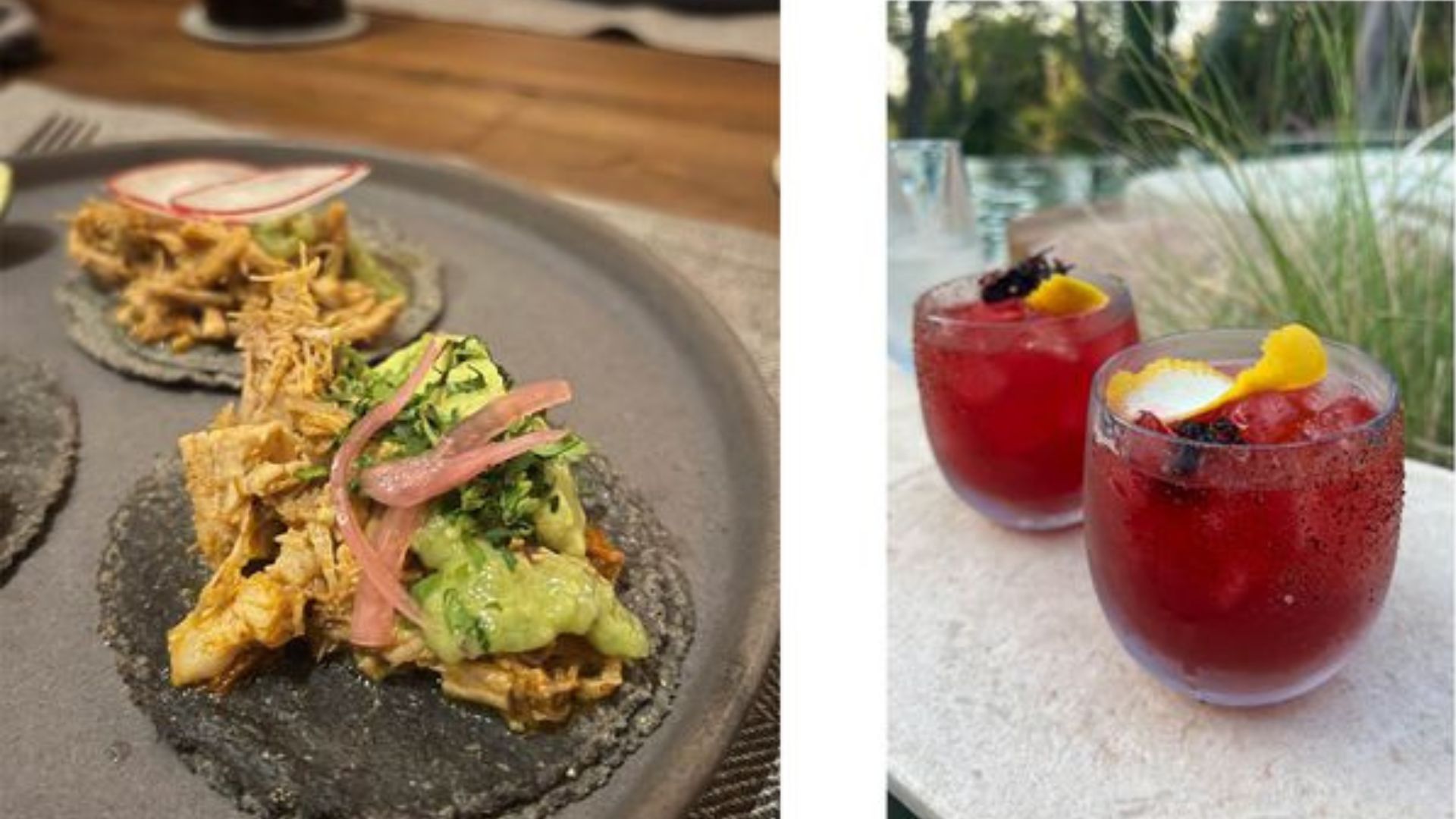 "It's the best version of Mexican food, but it's not really a Four Seasons dining experience," Fernández said. "[You'd] think that all Four Seasons guests are just going to want the full fine dining — dress up, have the seven forks on each side, the whole thing — but most of the guests are looking for the experience, the real thing."
This all-inclusive resort in Mexico is leaning into "the real thing," unapologetically going against the more classic Four Seasons resort model. With 15 stand-alone tented suites on 48 acres, Naviva, owned by Bill Gates's Cascade Investment company, will welcome only 30 guests at a time. That's 1.6 acres per guest. (By comparison, sister property Four Seasons Resort Punta Mita, which is less than a mile (1.6 km) away, has 203 total accommodations on 52 acres.) Rather than offering butler service, Naviva guests are assigned a guide, who will not just make reservations or a schedule of activities but bring guests out fishing, surfing, and hiking.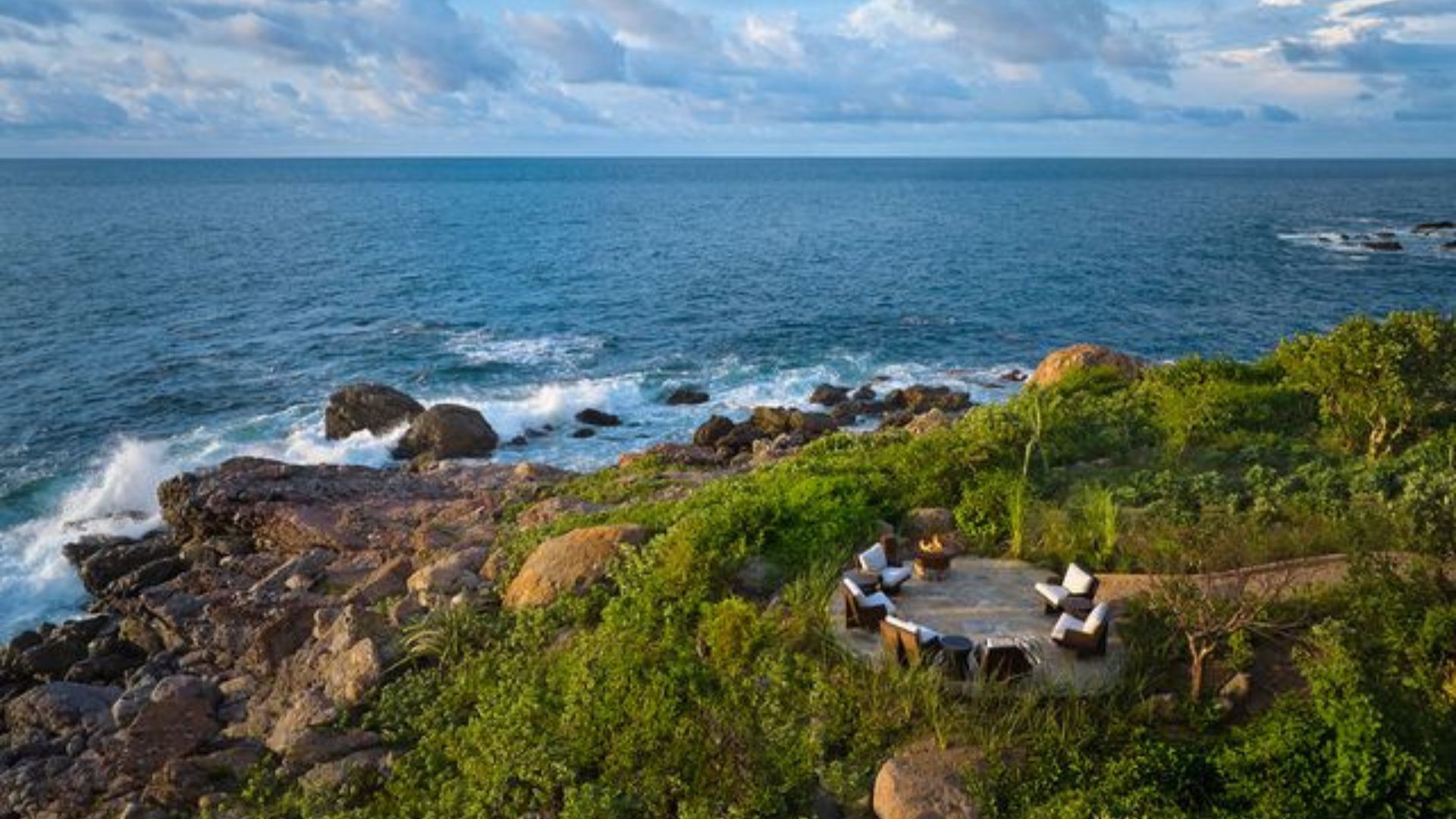 Really, the idea of a schedule of activities (or even reservations) is very un-Naviva. They're committed to "unscripted experiences," as Fernández and John O'Sullivan, Four Seasons' regional vice president and general manager of both Punta Mita properties, each put it. The goal: leave room for spontaneity.
"We're going to say [to guests], our chef is lighting up the pit tomorrow, and we're going to make barbacoa, and if you want to join us, we'll do drinks at 6:30 and then we've set up a table and we'll do tacos and family-style things and get to know each other," Fernández told me, painting a picture of Naviva's laid-back approach to hospitality.
For my husband and me, leaning into the unplanned manifested in a sunset bonfire overlooking La Solana, one of two beaches on the property, with carajillo coffee cocktails. The next day, spontaneity meant sleeping in and a hike to the "secret beach," as our guide, Asael González Morales, calls it. It's the second beach on the property, and it's rocky in contrast to La Solana's pristine white sand. González Morales brought us to see hundreds of crabs scrambling over the barnacled rocks, which proved to be perfect perches for whale watching, too.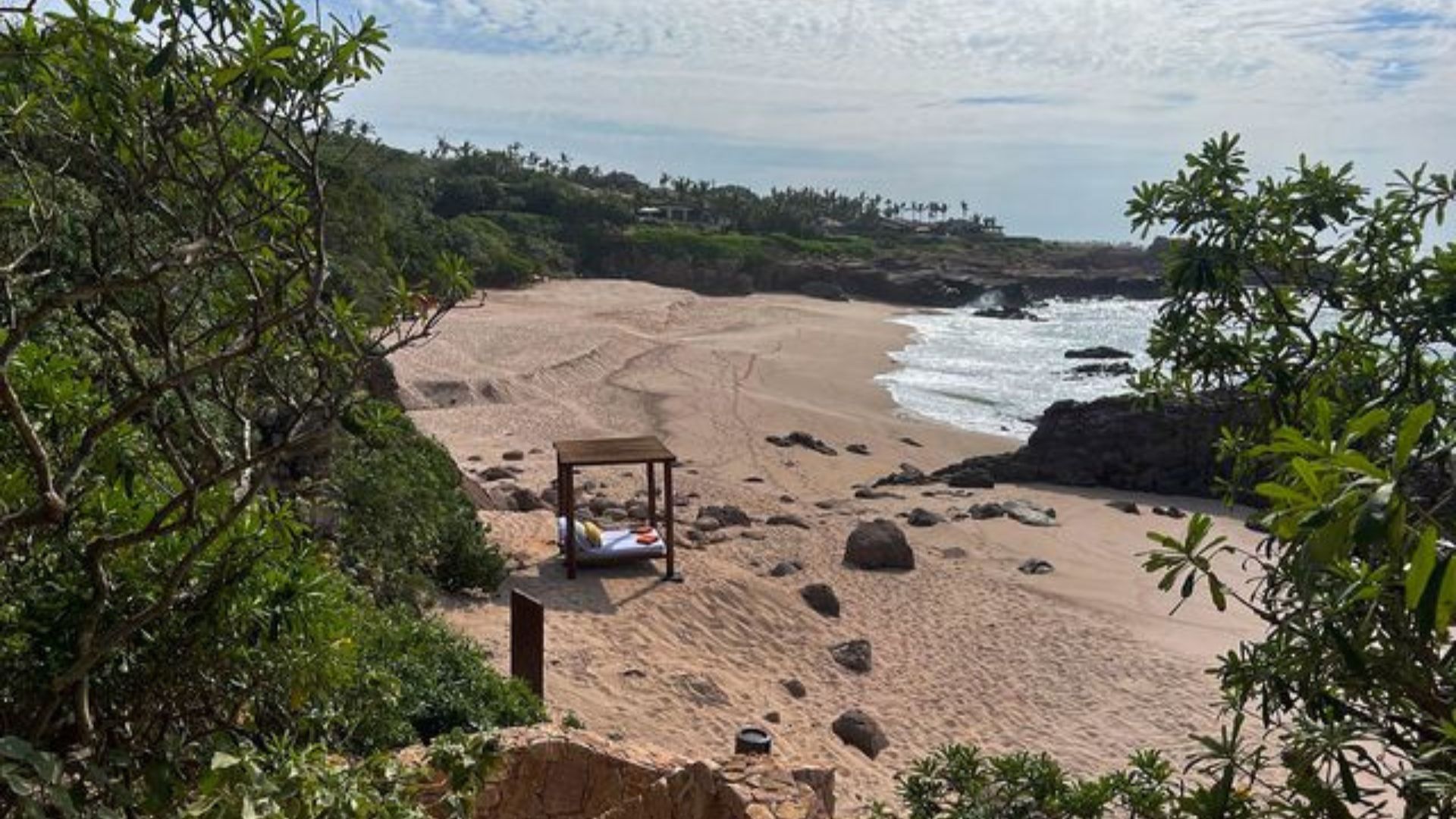 While I would love to report that I also shore-fished, paddleboarded, and hiked off-site, the truth is, I came to this all-inclusive resort in Mexico with the goal of chilling out. I spent the bulk of my time in my 1,700-square-foot tent. Graeme Labe, managing director and principal of Luxury Frontiers, the Johannesburg-based architects behind Naviva, said the tents are meant to be a "refuge." (And the roofs are created in the likeness of a butterfly — how's that for a cocoon metaphor paying off?) With an outdoor shower, a private pool, a fire pit, a sun deck, multiple lounging areas, and an indoor free-standing tub with an ocean view, it is a truly over-the-top "refuge" — one that feels both wild and comforting. Five of the tents are 1,700 square feet, and the other 10 are 1,250 square feet; all have jungle and Pacific Ocean views.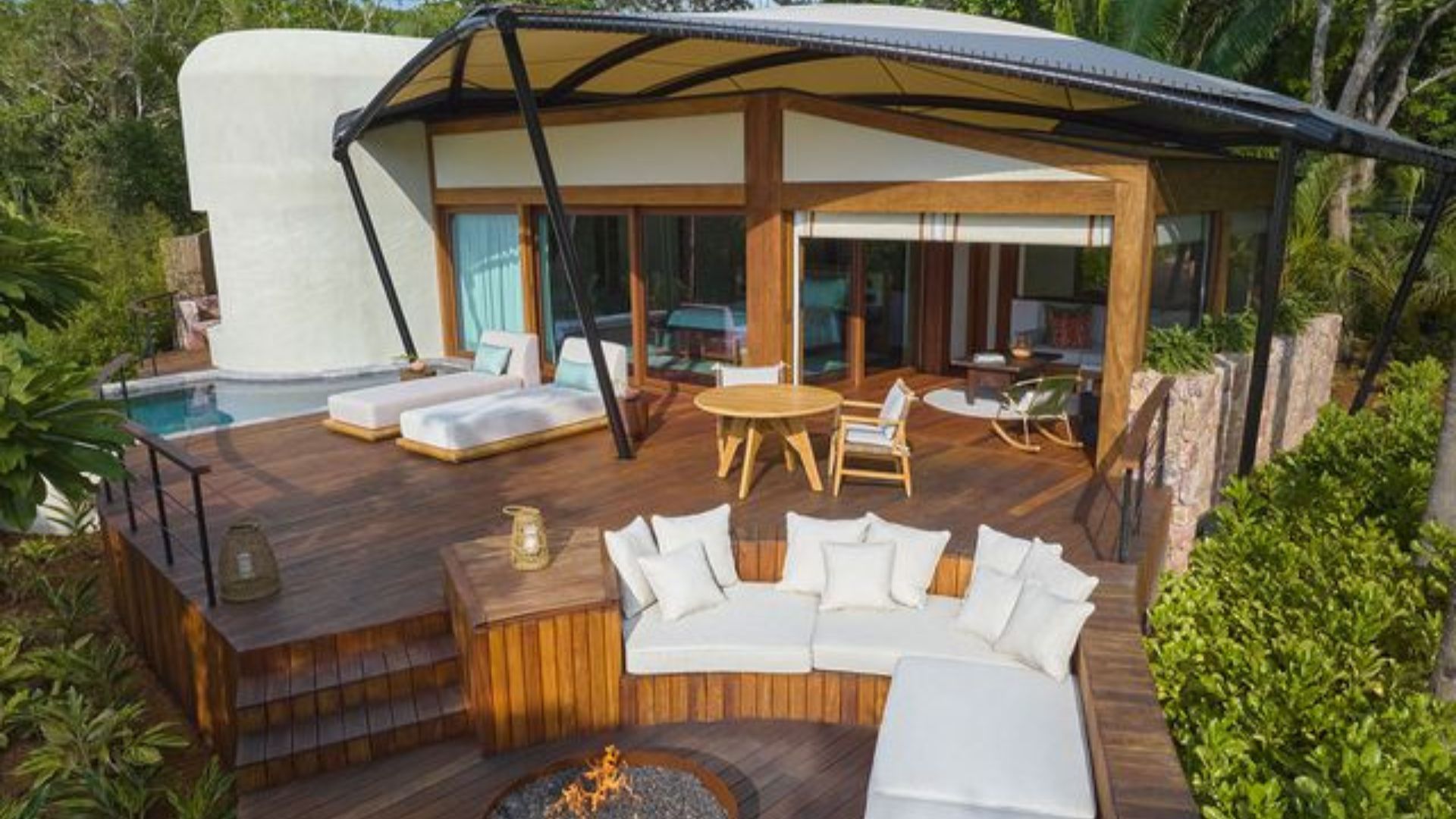 Luxury Frontiers, known for biophilic design that seamlessly blends the inside with the out, works primarily on upscale safari lodges in Africa but has completed one other property in North America: Amangani's Camp Sarika. Yet Labe was clear that they "didn't want to import something from Africa and place it in Mexico." Naviva uses materials sourced in Mexico, and products made by Mexicans — right down to the Oaxacan-sourced robes hanging in each tent. Further, the colours and textures used in the design mirror those found in nature. "It's a very muted interpretation of Mexican design," said Nadia Ghillino, head of interior architecture and design at Luxury Frontiers.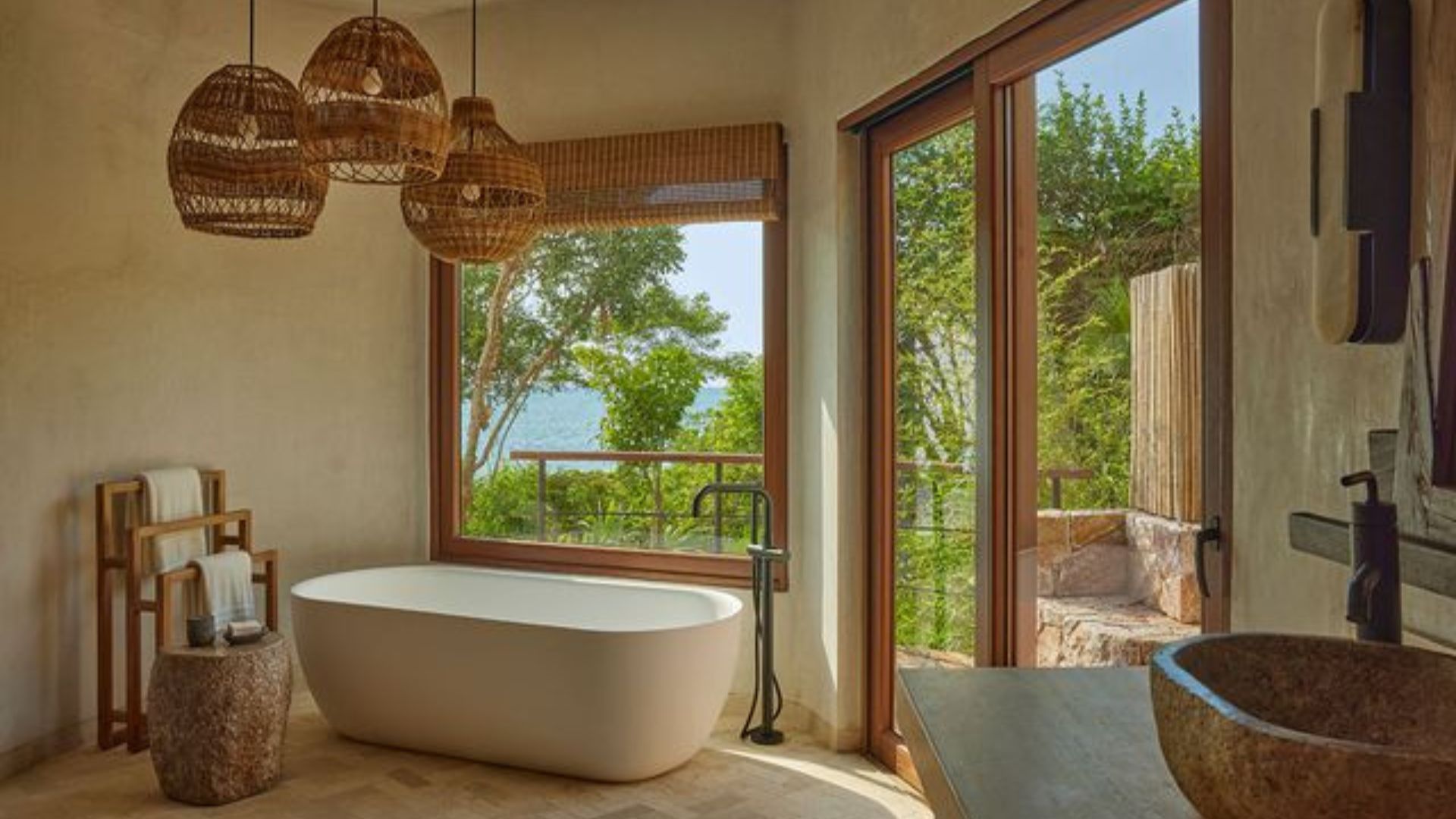 "Moving away from that expected or traditional Mexican experience to something more in tune with nature is what we imagine luxury is," she continued. "The removal of noise, the removal of convention and traditional hotel norms [to give] the guest an uncluttered relationship with nature."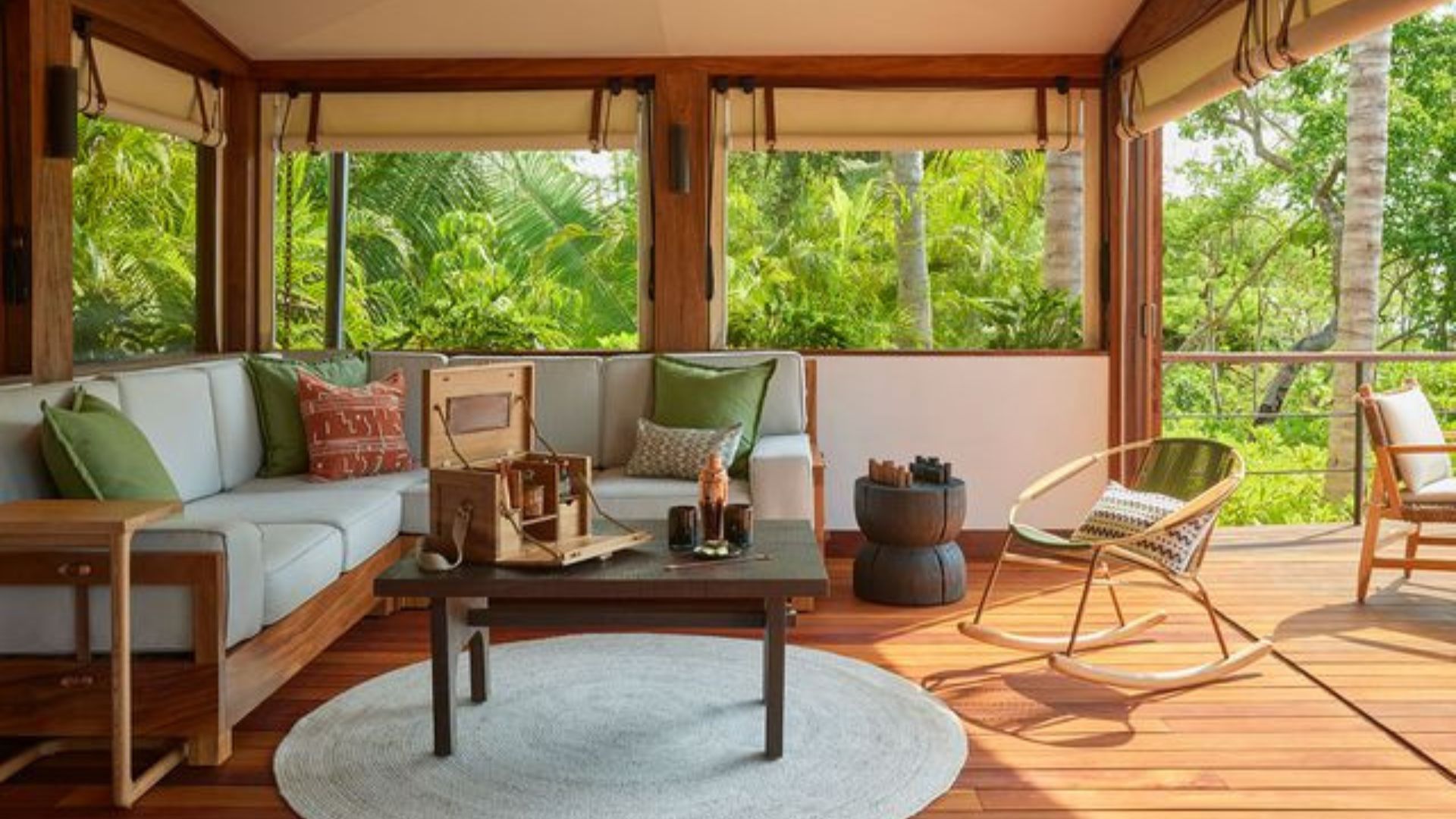 My favourite uncluttered moments were spent in the screened-in lounge area, with a view of the outdoor deck and the tureen-shaped fire pit. Though we were only partially outdoors, which Labe said "creates this element of prospect," my husband and I could still hear the waves crashing below us, as we sipped mezcal and read each evening.
This kind of serenity, where the square footage of the large tents trounces the size of my house and there's more than an acre of space per guest, does not come cheap. Naviva has a minimum stay of two nights, which means the cost to enter is USD 7,900. That price is all-inclusive, with food and alcohol; experiences like pop-up meals in the pavilion overlooking La Solana beach, guided hikes, or paddleboarding; and two spa treatments per trip. Guests of this all-inclusive resort in Mexico also have full access to Four Seasons Punta Mita's facilities — with 10 bars and restaurants, including the new beachfront Mediterranean-inspired Bahia grill, a sprawling spa and fitness centre, two beaches, and a lazy river.
Four Seasons Punta Mita guests cannot visit Naviva without booking a two-night stay, though. "Same with outside guests — if someone wants to come for dinner or lunch or to do a day pass, we don't provide that service," Fernández said. "We want to keep Naviva for Naviva."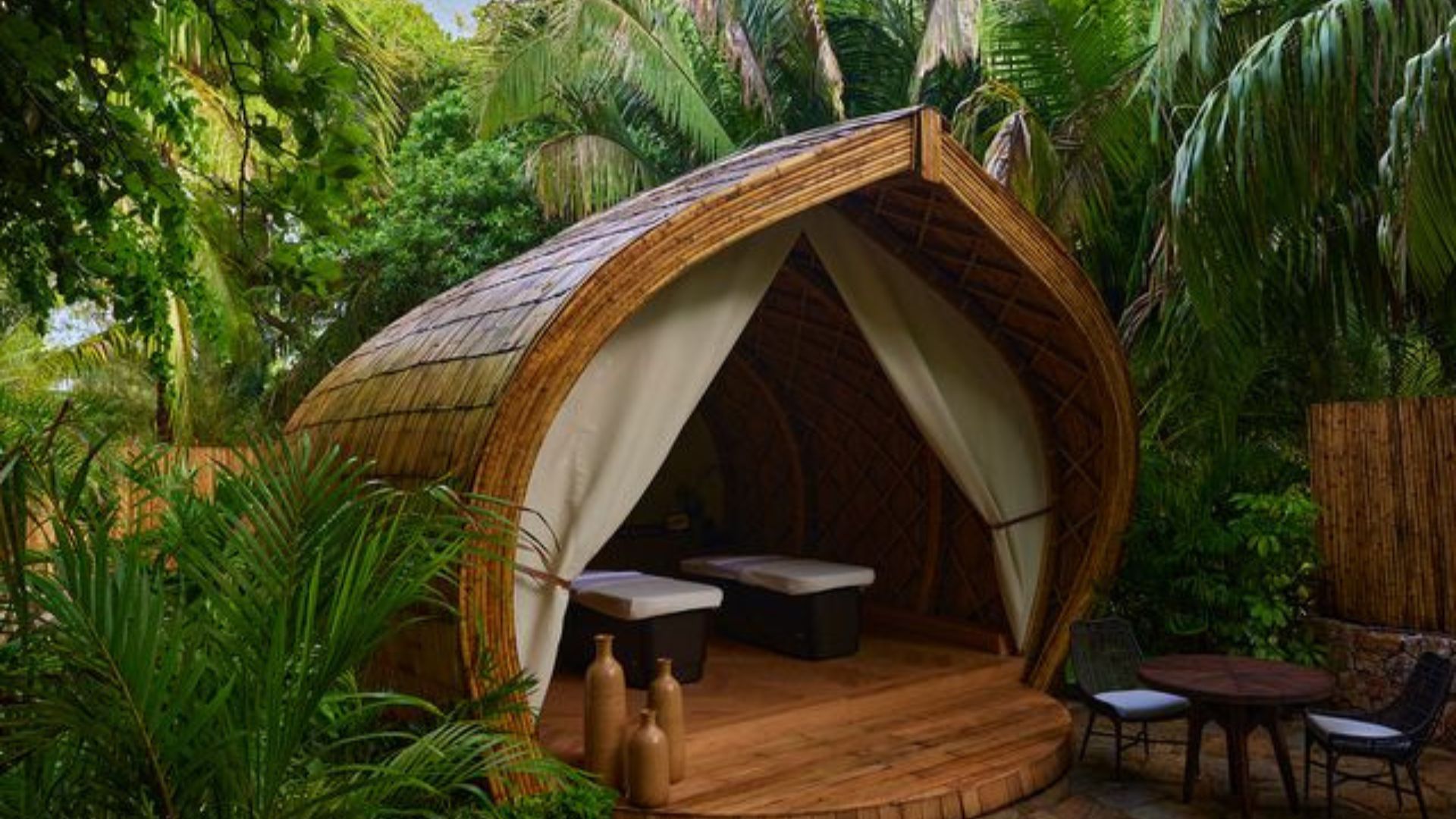 It all comes back to protecting guests' privacy and serenity. At the spa in particular, which is naturally sandwiched between two ravines, it felt like my husband and I were the only people for miles. Pared down compared to the massive spas wellness-oriented resorts have become synonymous with, there are just two spa pods at Naviva. Next to the open-air woven treatment pod is a daybed and a hot tub, all encircled by thick palms, creating a mini-hideaway. Down a flight of steps from the pod where we got hot wax massages is a temazcal, where guests steep for two hours in up to 104-degrees-Fahrenheit heat.
We went from lounging beneath palm fronds like Greek gods at the spa to the three-tiered Selva pool. With ample beachfront space on Naviva's 48 acres, Luxury Frontiers bet the house and put the pool in the middle of the jungle, with just a sliver of the ocean visible.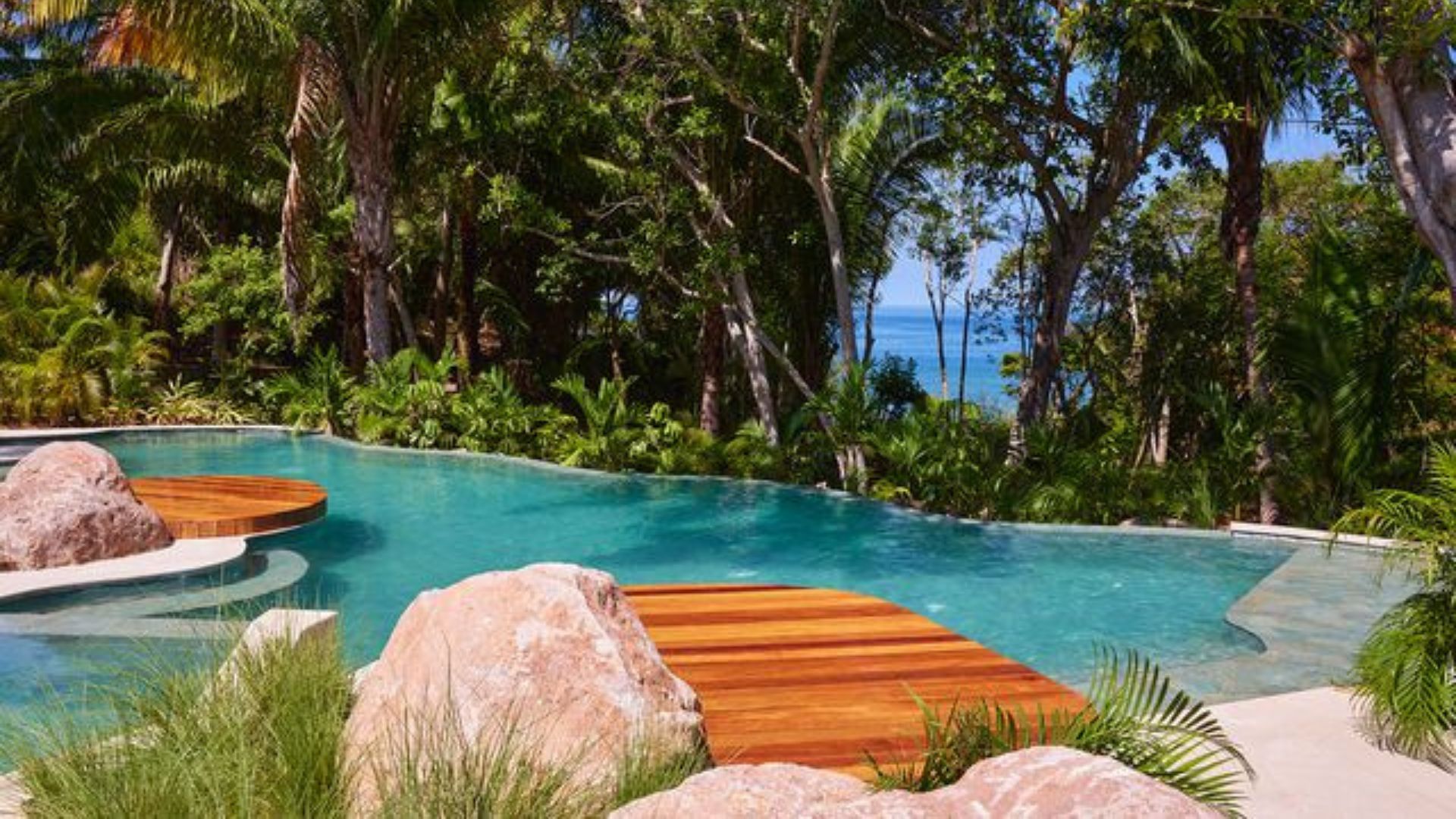 "We've given [Luxury Frontiers] carte blanche and said, you have the ocean, you have the jungle, you're on a sacred piece of land, how do you want to shape it?" O'Sullivan said. They did indeed have a shaman come to bless the land before anyone working at Naviva came to the site. O'Sullivan attributes the inspiration behind this — and many other spiritual touches at Naviva — to his 12 years working with Four Seasons in Asia. He first pitched the idea for a Four Seasons tented reserve in Mexico six years ago. While it is not the first adults-only property for the brand (Hawaii's Sensei Lanai, A Four Seasons Resort, has that claim to fame), it is the first Four Seasons all-inclusive tented camp in the Americas and second in the world, after Four Seasons Tented Camp Golden Triangle in Chiang Rai, Thailand.
Naviva's size and accessibility factor set it apart — it's significantly smaller than the Thailand property and far easier to get to. Its sustainability initiatives, too, are a differentiator. Eighty percent of the property is currently run on solar — and the hotel is making its own water. Through a partnership with Source Water, Naviva has fairly unobtrusive panels that "extract the humidity from the air so that the water you're drinking is elementally from the air itself," O'Sullivan explained.
I was fascinated by the Source Water fountain by the Selva pool — though, admittedly, my attention was divided between responsible hydration and the house mezcal Negronis (secret ingredient: hibiscus). When I finally dragged myself out of the pool, I towelled off and walked to Copal to see what became of the leftover cochinita pibil.
This story first appeared on www.travelandleisure.com
Main and Feature Image Credit: Courtesy of Naviva, A Four Seasons Resort, Punta Mita, Mexico
Related: Mexico Is Getting A Gorgeous New Luxury Resort On A Private Peninsula — And We Got A Sneak Peek
Written By