The brand-new Bulgari Hotel Tokyo blends Japanese and Italian elegance in a way I've truly never seen before. It's the only place I've ever been where both arigato gozaimasu and grazie mille are completely acceptable responses to someone placing a glass of Champagne in front of you.
On the hotel's 45th floor, the western terrace has lemon trees, a nod to Bulgari's Italian roots, and the eastern has yuzu orange trees from Japan. On any given night, guests of the hotel can choose from an Italian restaurant helmed by Niko Romito, an acclaimed chef born and bred in Italy, or an eight-seat omakase counter from chef Kenji Gyoten, known for his Michelin three-starred restaurant in Fukuoka, Japan. The design is a pastiche of Italian materials and Japanese artistry, with a Venetian glass- and mosaic-covered pool and gold ceilings hand-painted by Japanese craftspeople. Even in the minibar, guests will find two beer choices: one from Japan, the other from Italy.
Here's a look inside the Bulgari Hotel in Japan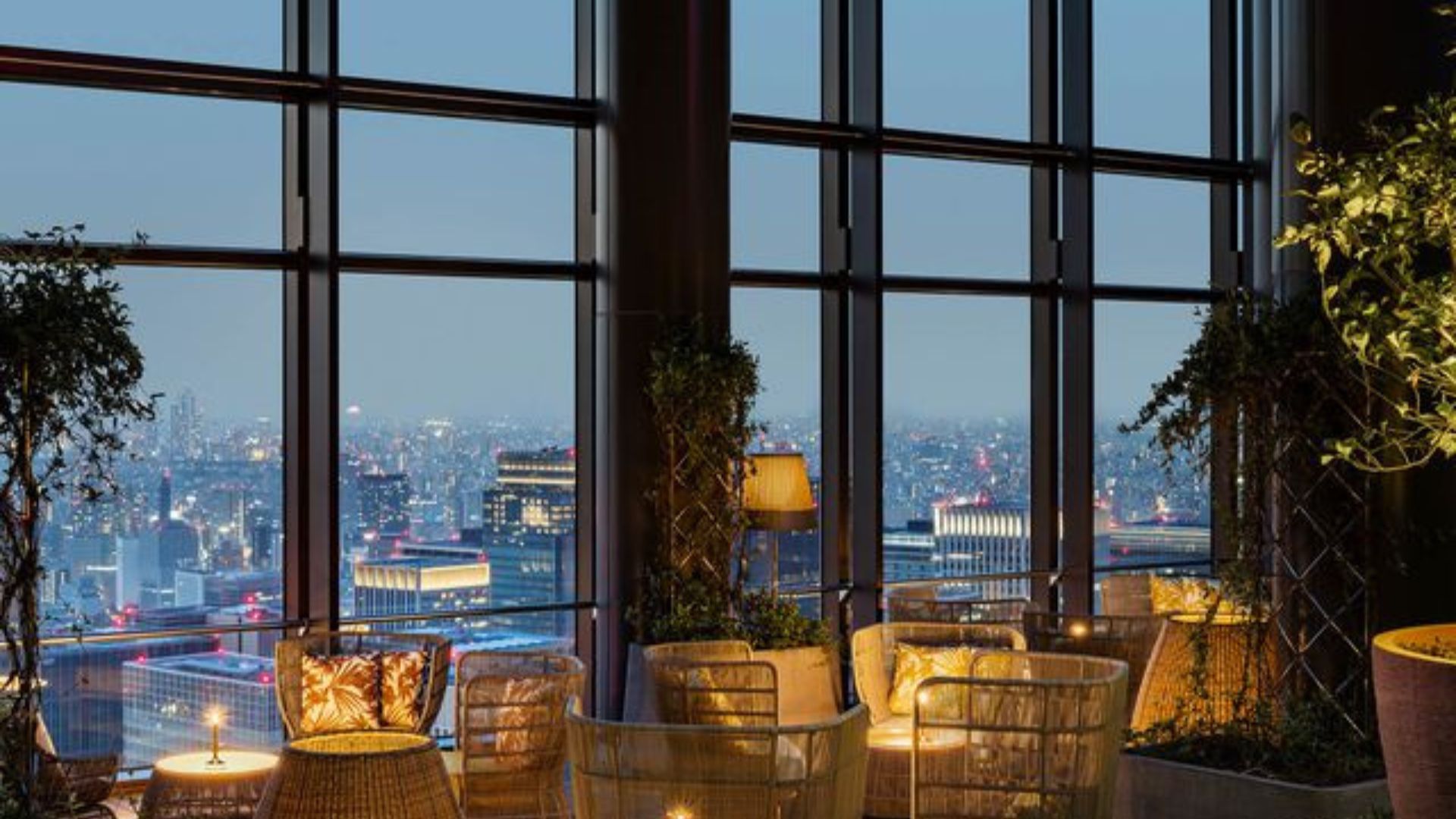 Bulgari Hotel Tokyo officially opened on April 4 as the luxury hotel brand's first outpost in Japan. It's in Tokyo's central Yaesu neighbourhood, between the luxury shopping district Ginza and the Nihombashi business district, right next to Tokyo Station. The hotel takes up the top five floors of the 45-story Tokyo Midtown Yaesu tower — with 98 rooms, a two-level spa, and four outdoor terraces overlooking the city.
"It's a huge deal," Silvio Ursini, executive vice president of Bulgari Hotels & Resorts, told Travel + Leisure. "Japan is one of the most important markets for our brand, as a jeweller and as a company. We have a huge following here; we've been here a long time, so we have a responsibility not to disappoint our customers and friends."
Really, every Bulgari opening is a huge deal. That's the beauty of curating a tiny, uncompromisingly luxurious hotel portfolio. Including Bulgari Hotel Tokyo, the LVMH-owned, Marriott International-partnered brand has now opened eight hotels over the last 19 years. A Tokyo property was a clear next step, as there's already a robust Bulgari ecosystem here. "We've been here over 30 years with retail and events, but about 11 years ago [opened] our own tower in Ginza," Ursini said, referencing the Serpenti-wrapped Bulgari Ginza Tower, home to the Michelin-starred Il Ristorante – Luca Fantini on the top floor.
I got to the hotel, three-quarters of a mile (1.2 km) from the Bulgari Tower, two days before the grand opening. In the first hour of my stay, I found what — in my humble opinion — may be the world's best privacy amenity. It's not a helicopter pad on the roof or a closed-off dining room away from prying eyes, though the hotel does offer the latter at Il Ristorante – Niko Romito on the 40th floor. It's an elevator at the end of your hall that goes directly down to the spa. No stop in the lobby, no need to worry about running into anyone you know or bumping elbows with a celebrity while in your slippers. (Anne Hathaway was at the hotel for the opening, and while it would have been an honour to meet her, I'm extremely grateful the Oscar-winning actor didn't see me in a robe and messy bun).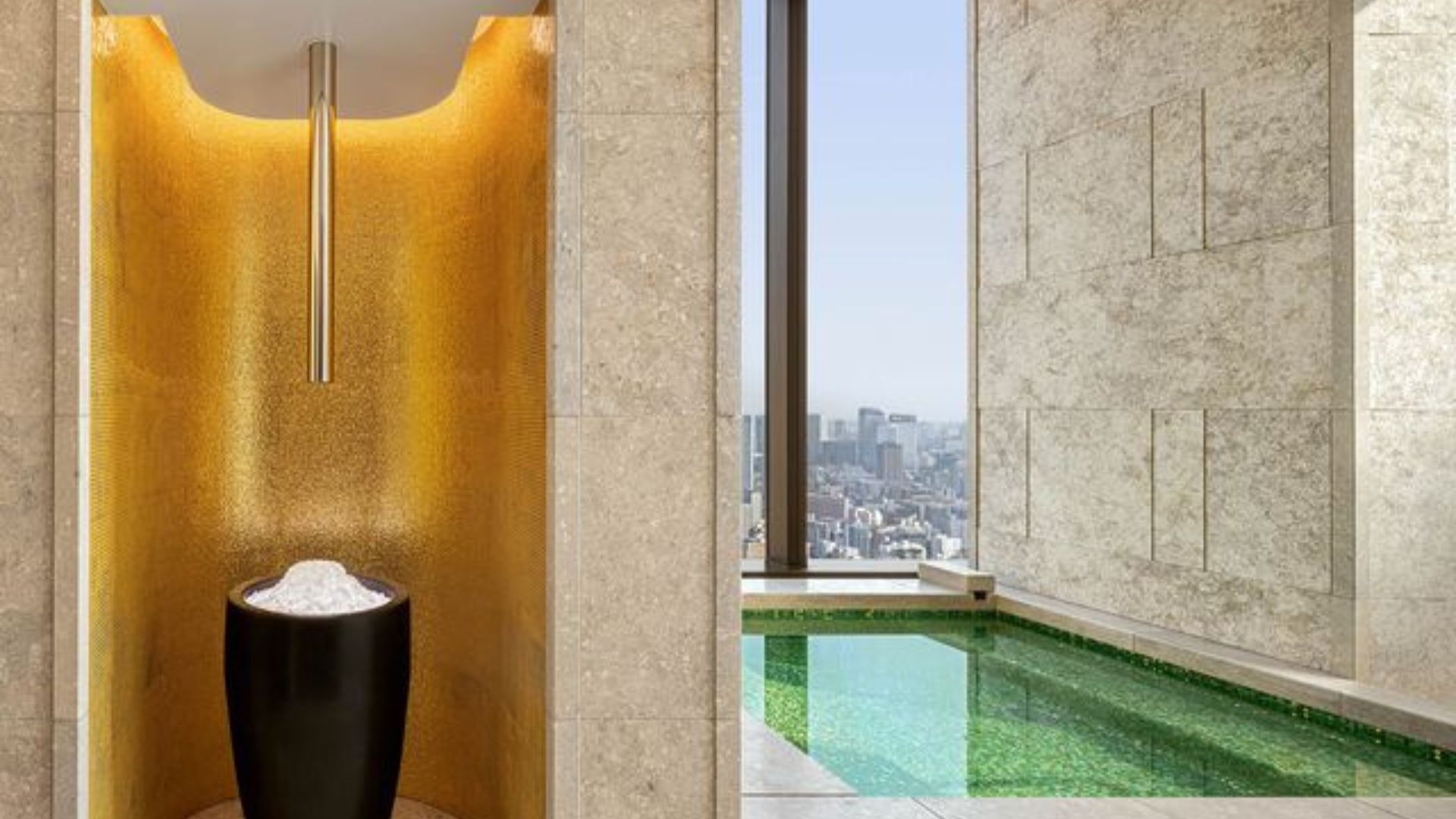 Taking this magical, frankly underrated elevator became part of my morning routine. I'd descend to the spa, just before 8 am, to be the first in the 15,000-square-foot pool. The pool is lined with cabanas you'd find at a resort in Bali, with white-linen loungers under slotted wood pergolas, which match the Burmese Teak used throughout the spa. The real showstopper is the pool floor, made of mosaic tile and Venetian glass in a light, entrancing shade of green that Bulgari created "to mimic the light of an emerald," said Patricia Viel, CEO and co-owner of ACPV Architects with Antonio Citterio.
Viel and Citterio have designed every Bulgari hotel. "It's very unusual to employ only one firm since day one," Ursini said. "We are bringing to the hotel business the model that we use as a luxury brand: one designer, one artistic direction."
Alone in one of Tokyo's most extravagant spas, I'd get into the 40th-floor pool. "A pool of this size, at this level, is very unique," Viel reminded me. Often a massive pool in a massive city would be relegated to a subterranean spa, or a lower floor that gets much less natural light. Here, the light floods in, making the pale-green glass sparkle gold. I opened my eyes as I swam the length of the pool to ogle at the glittering floor. I've never swam four feet above a bed of diamonds, but I imagine this is the closest I'll ever get.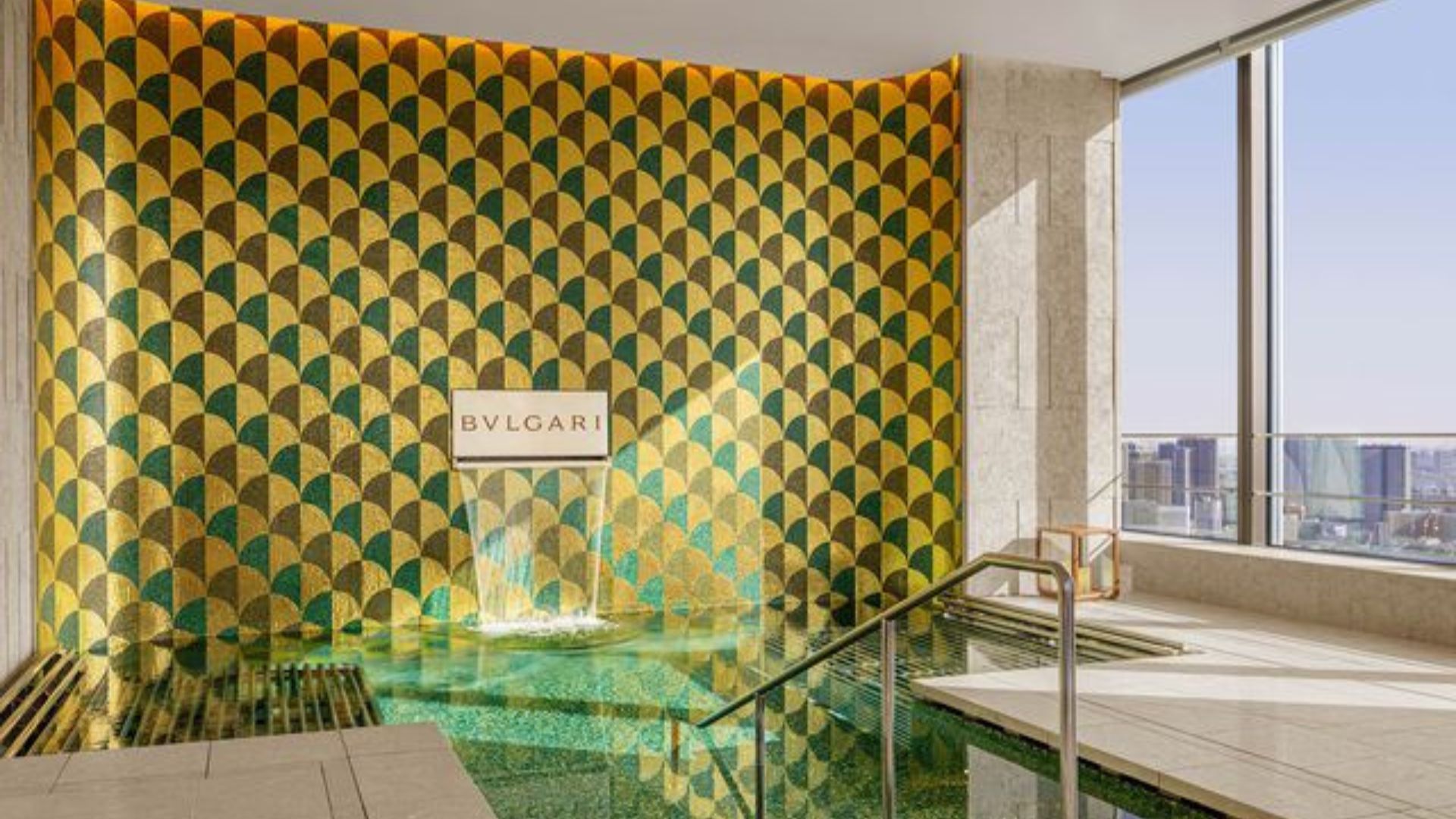 Then, I moved to the hot tub (formally called the "vitality pool"), which has a curved mosaic mural of green, grey, and gold fans. These fans are all over the hotel, printed on the fabric lining the hallways and covering the doors that welcome guests to the lobby. "It's very much part of the Tokyo identity. The seal of the city is a fan. But it's also from 'Divas' Dream,' which is a collection from Bulgari," Viel told me.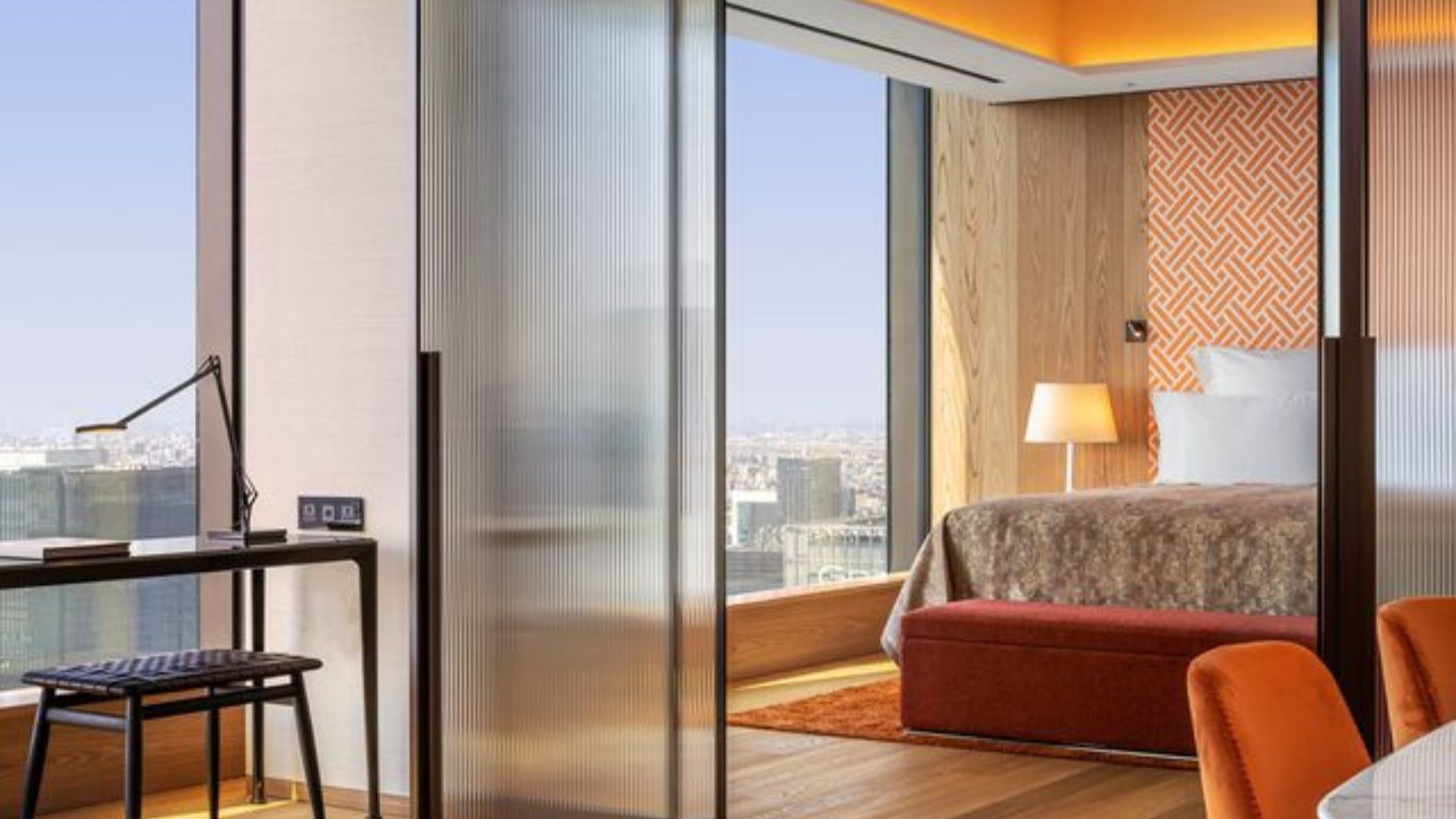 Back in my room post-soak, I brewed myself a cup of organic green tea, sourced from the Saga Prefecture, in a charcoal-grey clay teapot and called for coffee and a full Japanese breakfast. When it arrived, the attendant set it up for me right in front of the floor-to-ceiling windows. I started on my miso soup while watching the duck-billed bullet trains pull in and out of Tokyo Station, as if the scene 41 stories below was an HBO show. My throne was a brocade, cream-coloured couch, which was designed by Citterio for the hotel. It's one of several in-room pieces by Citterio that guests will find in multiple Bulgari hotels, including the coffee tables and the sleek black shelving unit that houses the minibar.
Another repeat touch, which Viel said aims to make return guests "feel more at home," is the bedside table — with a drawer hiding all the outlets you'd ever need. It's like the secret elevator in its subtle ingenuity: "For us, it's very important when you're in bed to be able to be in plain darkness. You don't see any switches, you don't see any LED flashing, you don't see any light," Viel said.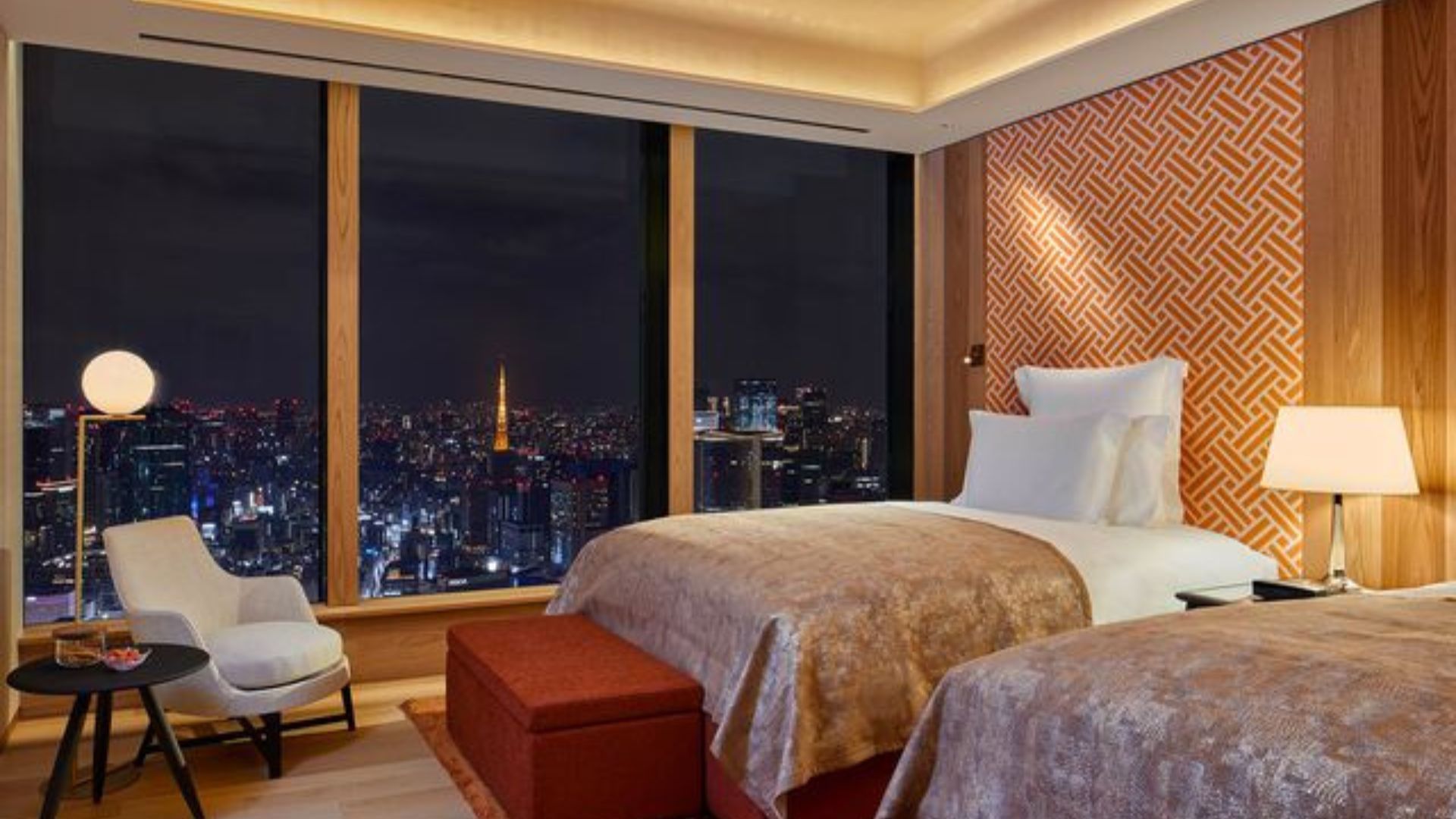 Deeply functional amenities intermingle with expensive, beautifully creative accents in these rooms. The brushed elm wood complements the embroidered silk, cream-coloured walls; saffron-and-white patterned headboard; and Japanese black granite bathtub.
"As usual, we asked them to do a project that was purely Italian — because we bring the art of Italian living to wherever we go – but find a number of details, in terms of materials and finishes, that will [offer] the sense of place," Ursini said.
His favourite example of an only-in-Japan design element is the ceiling in every room — though the gold bedspreads by Kyoto textile producer Hosoo are a close second. The ceilings are hand-painted with five layers of gold paint, in each of the 98 rooms across seven suite categories, ranging from the entry-level Superior Rooms to the 45,000-square-foot Bulgari Suite, which starts at USD 30,000 (INR 24,55,431) a night.
"This is something you can do here and nowhere else," Viel said of the ceilings. "It is perfect. It looks like a print."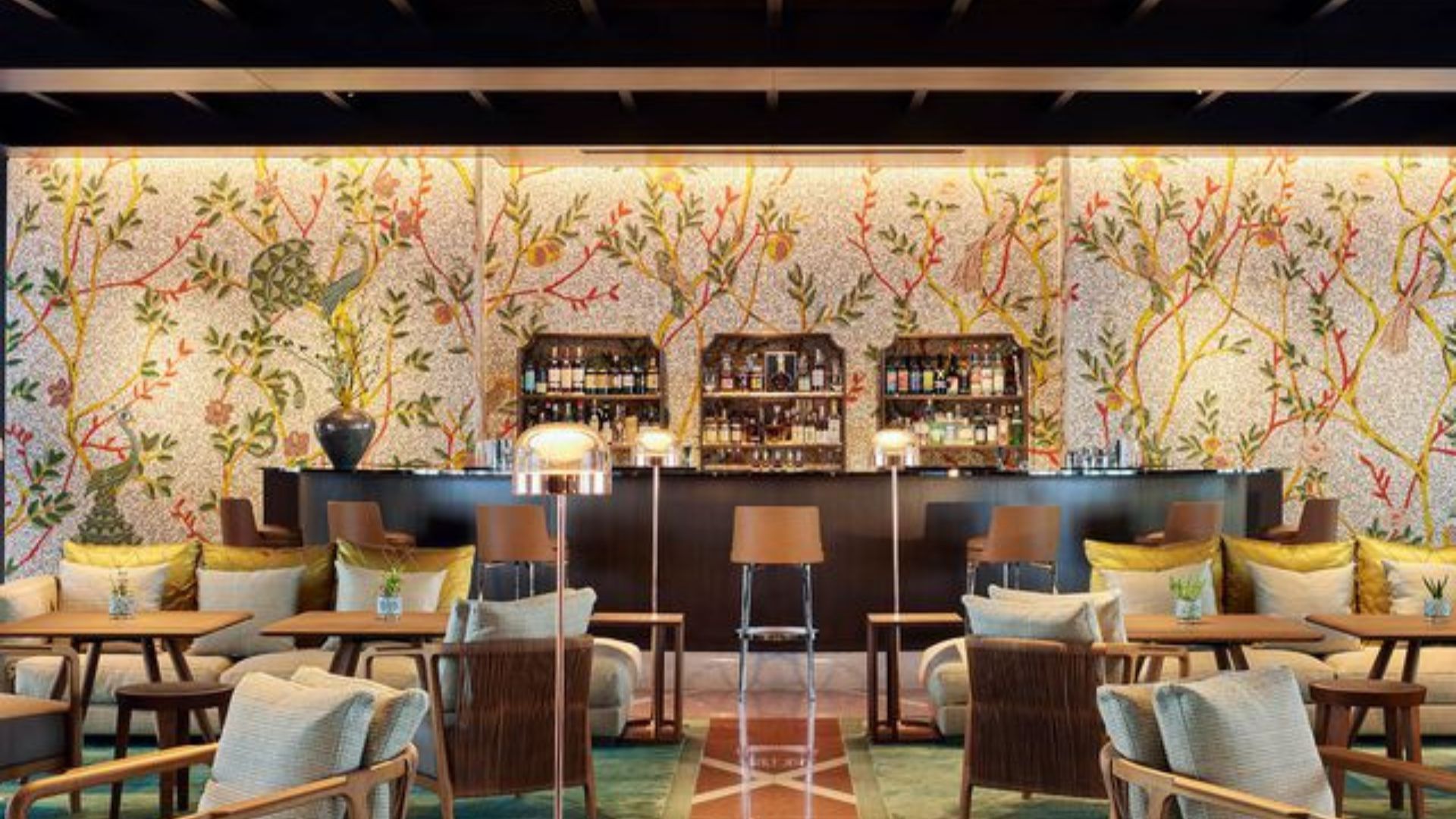 There is one other fixture in this hotel that looks so perfect you would think it was a print: the backsplash at the 45th-floor Bulgari Bar. As it turns out, it's not a print, nor is it a wallpaper, which was my guess. Upon hearing this, Viel suggested I revisit the bar with my glasses on; it's mosaic tile. Or, more accurately, it's the mosaic mural equivalent of an urban garden, with vibrant yellow and pink branches and green leaves. The bar serves small plates, all curated by Romito and playing off Italian comfort food. The food here and at Il Ristorante seems simple and perhaps even pared-down, but that's only because it's very effectively packaged to mask the complexity. ("Niko is a scientist," Ursini said, telling me the story of how chef Romito once marinated fresh carrots in carrot juice to further amplify their taste.)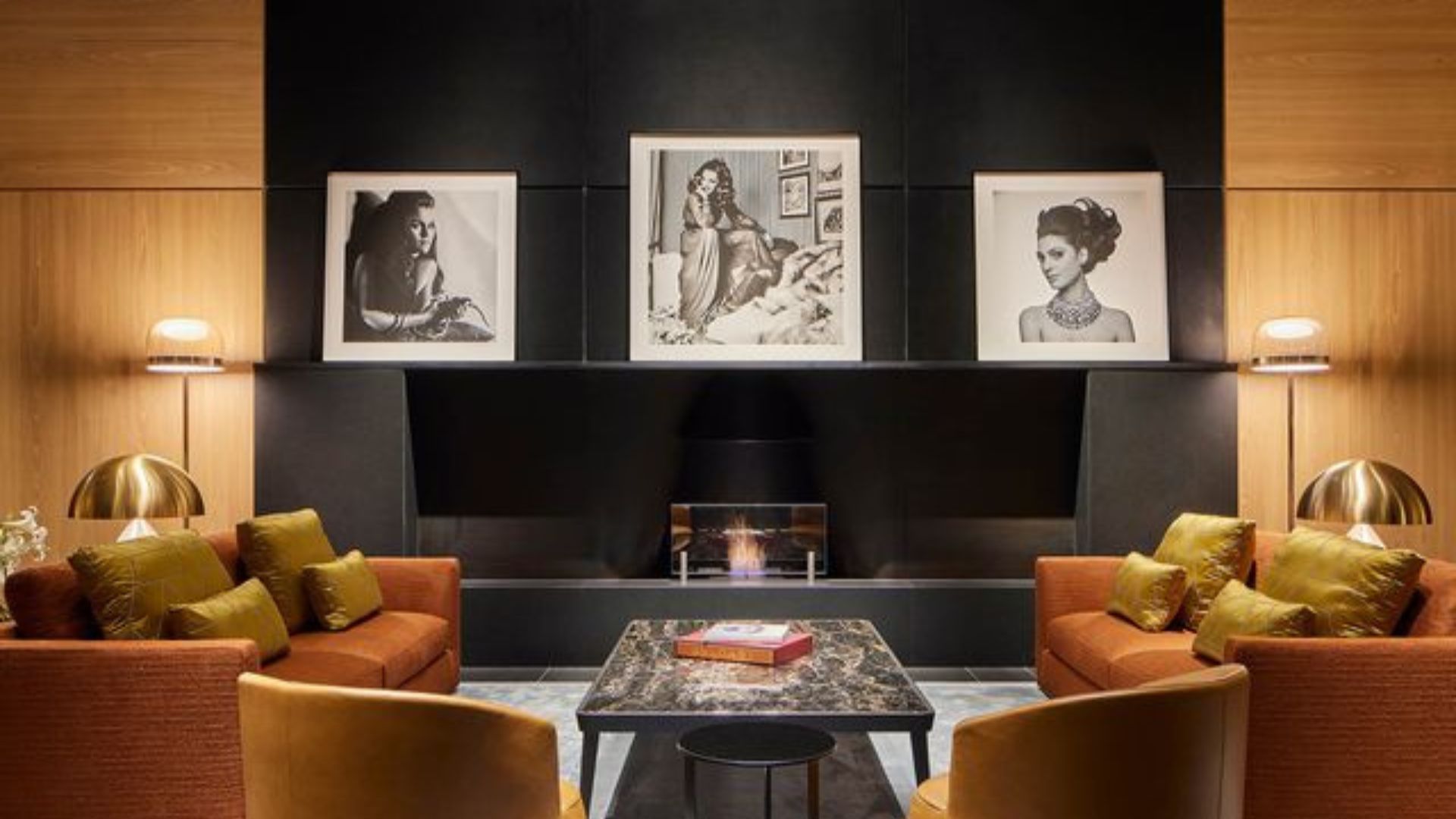 There is also a gorgeous chocolate shop on site, with cakes and chocolates that walk a fine line between art and food. Embellished with logos, intricate designs, and, in the case of one particularly fetching gâteau, candied hazelnuts, they are all too pretty to eat. And near the chocolate shop, past a selection of jewels from Bulgari's archive Heritage Collection, is Sushi Hōseki, the brand's first sushi restaurant. (I, unfortunately, missed the meal at Hōseki, which is a regret that weighed heavily on me after no fewer than three people said it was one of the best meals they've ever eaten.)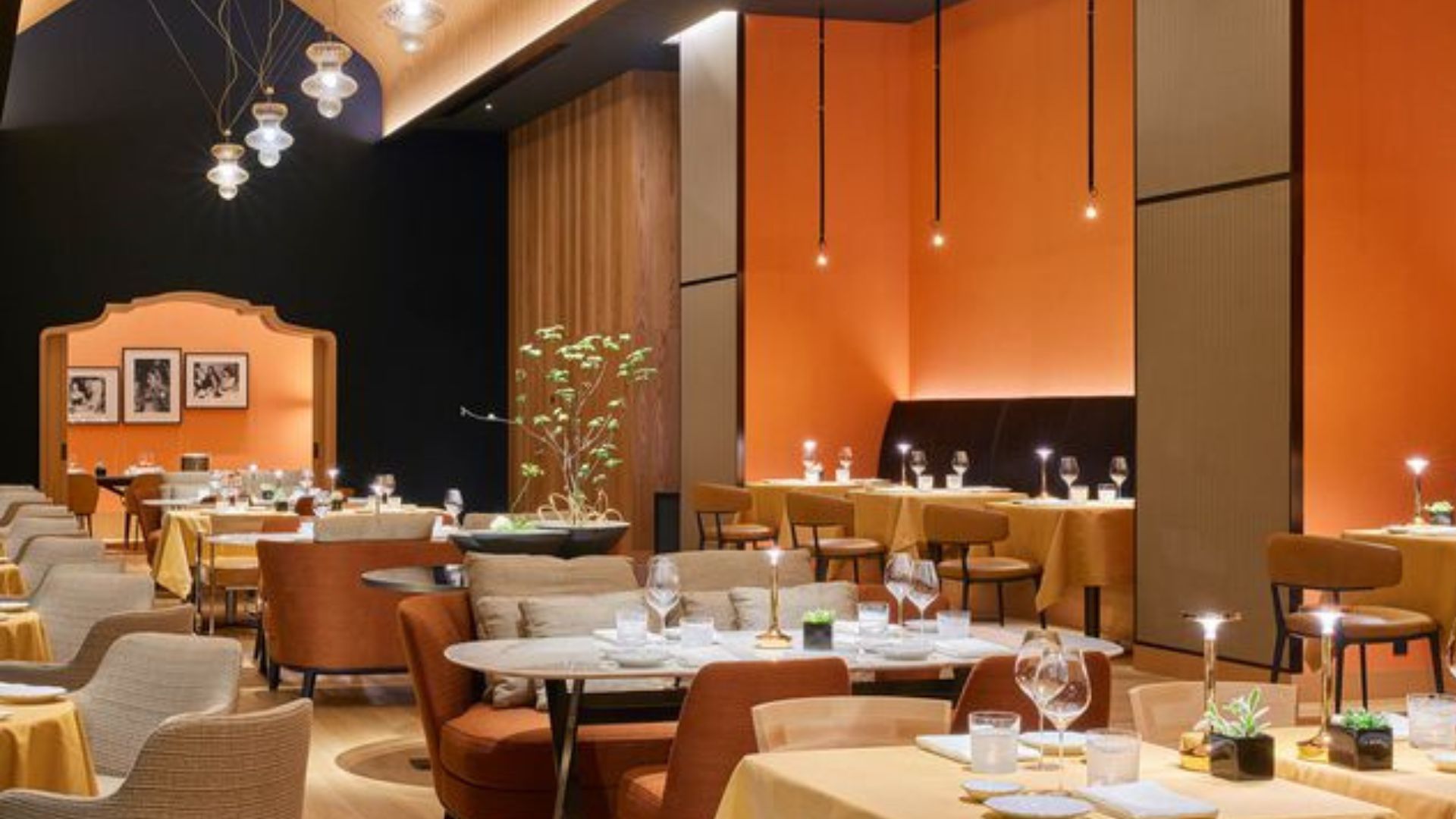 My final meal was lunch at Il Ristorante – Niko Romito, on the 2,585-square-foot western terrace. It was a gorgeous 70-degree, not-a-cloud-in-the-sky kind of day, and I sat next to Ursini as he took me through the wine list, which is sourced entirely from Italy (minus the Champagne) and mostly from female producers. My main course, Romito's coveted vegetable lasagna — as much an urban garden as the Bulgari Bar's backsplash — had fresh peas, basil, and leafy greens all held in place by six delicate, ribbon-like shelves of pasta, served on Ginori porcelain from Florence. As I cut into the culinary Garden of Eden on my plate, the woman across from me remarked that it felt, sitting under an umbrella on the terrace, like we were in Italy. I agreed, though I could see the Tokyo Tower from my seat, which, I think, makes it a true Japanese Roman holiday.
This story first appeared on www.travelandleisure.com
Main and Feature Image Credit: Bulgari Hotels
Related: Exclusive: Dior To Open Spa In Hôtel du Cap-Eden-Roc In Antibes