Today, the Maldives is a magnet for tourists from across the world. Not too long ago, though, this wasn't the case…till 1972, when Kurumba Maldives set sail at the tropical archipelago, ushering in a new world for travellers looking for an island escape. By Bayar Jain
Rewind to 1972—a time when Maldives remained cut-off from the tourist buzz; when only fisherfolk walked the shores and foreign investment remained a distinct dream. Then, there was only a small airstrip on Hulhule Island (the present international airport), built by volunteers, with no regular flights.
Mohamed Umar (MU) Maniku, Universal Enterprises' Chairman, recalls, "[Then there were] no banks, no airport, no telephones, only ham radio or Morse code contact with Colombo." Incidentally, it was this connect with Sri Lanka's capital that overturned the Maldives' image, courtesy of young entrepreneurs instilled with immense passion and determination.
The Beginning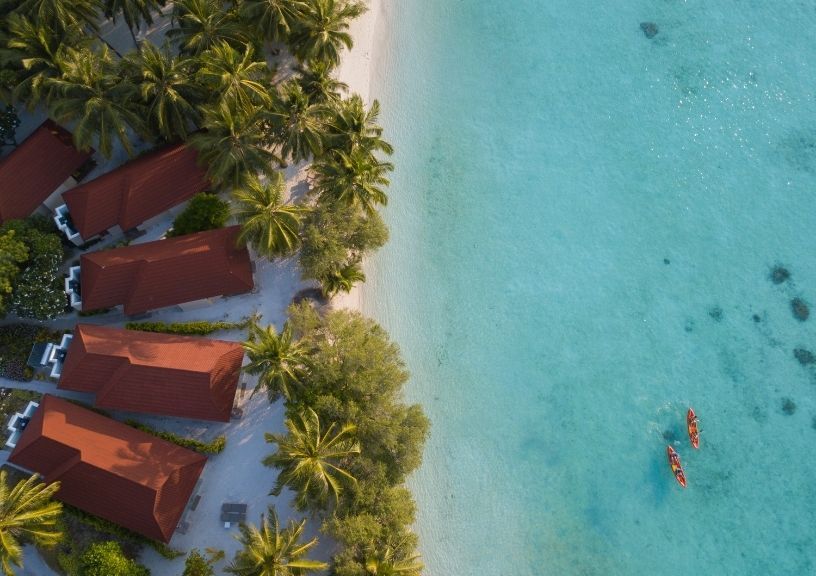 It all began with a chance meeting in Colombo between George Corbin, an Italian travel agent, and Ahmed Naseem, then a junior with the Maldives Embassy, who later became the nation's foreign minister. At the time, Corbin was seeking pristine islands where he could bring Italians to swim and hunt fish, and the idyllic archipelago fit the bill. Upon his first visit to Malé by cargo ship in 1971, the Italian vowed to return with guests—and a year later, in February 1972, he returned with Maldives' first tourists, mainly journalists and photographers, in tow.
While the guests—including MU Maniku, Hussain Afeef (owner of several resorts in the country) and Naseem—stayed at three humble lodges in Malé, the pristine waters cast a spell on the travellers. Corbin promised to revisit with more tourists, provided the trio could find adequate lodging. And thus, Kurumba Maldives was born.
The Early Days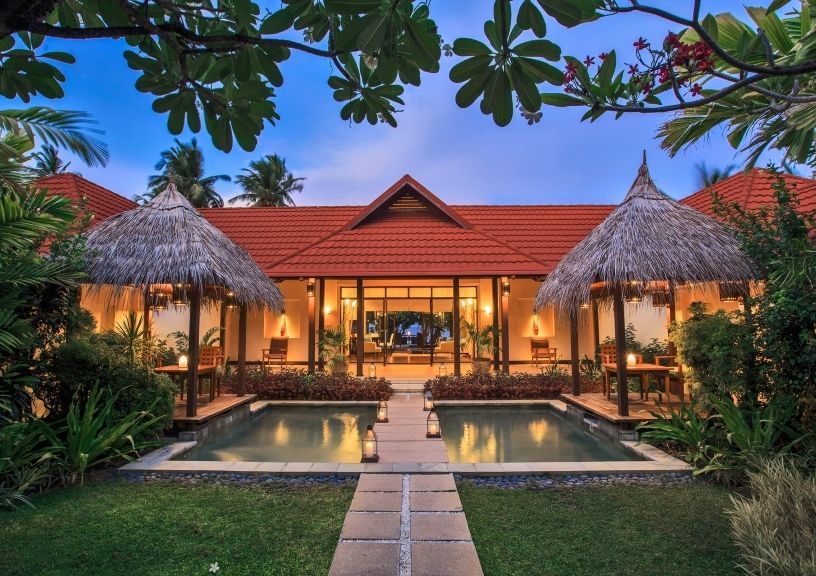 Maniku and Afeef united with the leaseholder of Vihamanaafushi, an uninhabited coconut plantation of its times. Chosen for its proximity to the airstrip and the capital, the secluded space was only accessible via a dhoni or open board with an outboard motor. Upon arriving at the beachside, guests had to wade through the surf to reach the resort.
With Corbin's financial support and Maniku's own resources, the two—along with few Maldivian friends—successfully built 30 rooms in blocks of three, using coral stone for walls and coconut timber along with palm for thatched roofs. Brackish water showers, basic furniture, and beach access completed the setup. For meals, orders were catered to at the canteen or via barbecues at the beach. Together, they decided to name the resort, Kurumba Village (Kurumba is the Dhivehi word for coconut), with Afeef spearheading the show as a manager. The resort opened to public on October 3, 1972 and remained fully booked for the rest of the year—an augury of its success ever since.
"We knew nothing about tourism," confesses Maniku. "It was tourists who helped us build the industry here. We listened to them and gave them what they wanted. Luckily for us, they wanted simplicity in natural surroundings and that was what we had to offer and all we could afford."
A Lasting Success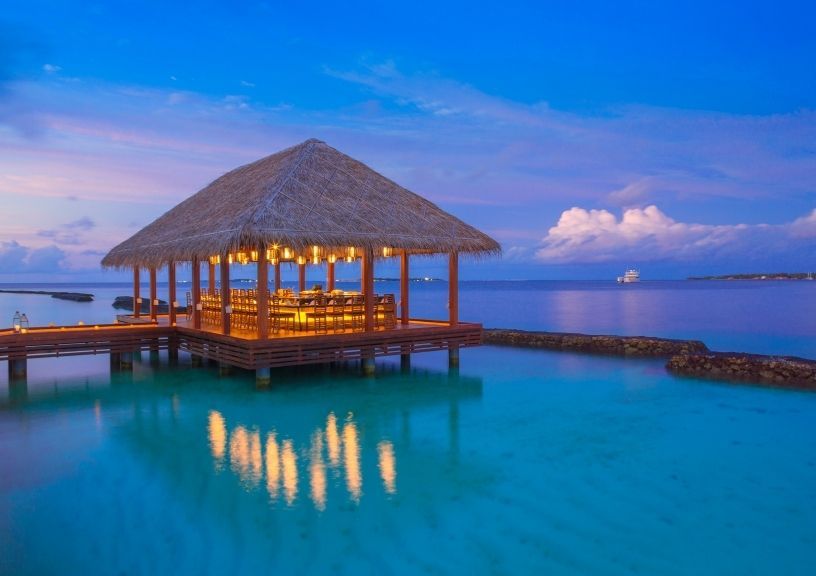 What could first only accommodate 60 guests a month soon catapulted its capacity to 14,000. The staff also expanded to 450, several of which have stayed on at Kurumba Maldives since. As luck would have it, the airport also extended its services to take long-haul flights. But all wasn't rosy-hued.
"In the beginning," says Maniku, "we didn't know what to cook for these tourists from overseas or how to deal with them. I had a recipe book in English which I translated into Dhivehi so the boys could understand. I was a cook, gardener and a room boy. We had to do everything ourselves." The team remained motivated to bring homely comforts in its authentic tropical village premises.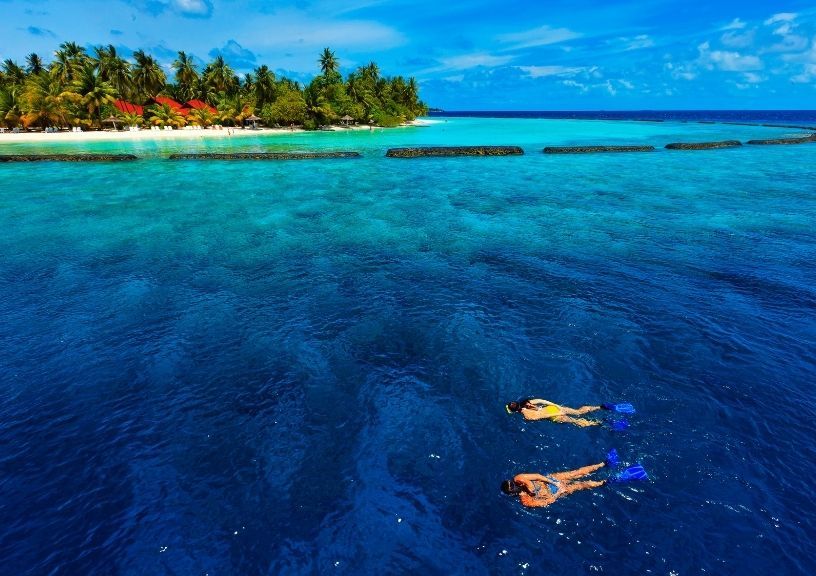 In 2003, Kurumba Maldives underwent a complete transformation yet again; this time, to meet the demands of the 21st century. The result? 180 rooms, including the Two Bedroom Residence, Family Suites, Pool Villas, Beachfront Bungalows, Garden Villas and Superior rooms. Eight restaurants, three bars, one shisha lounge, an award-winning spa, a popular house reef, and a wide range of recreational activities also fit into the the picture today. All this set into its signature paradisiacal ambience, perfect for honeymooners and families alike.
"We are nowhere without our team", says Andrew Jansson, General Manager of Kurumba Maldives. "They are the ones behind every memorable guest experience that has taken place over these past 50 years. And they will continue to be the driving force at this iconic resort for many more years to come." Maybe that's why, then, Kurumba Maldives boasts of a strong repeat guest ratio. That, and their proud history, charismatic personality and heartfelt service amid tropical abundance.
To enjoy a stay at the historic Kurumba Maldives, click here.
Related: All You Should Know About The Disappearing Manta Rays In Maldives