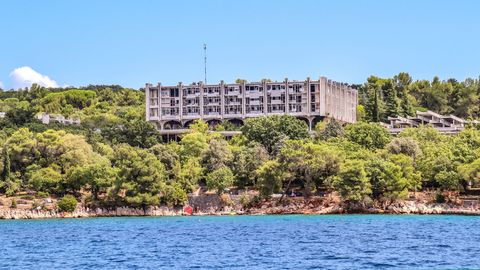 Have you ever visited a forgotten place amid ruins and overgrown creepers and imagined what it would have looked like during the days of its former glory? Or perhaps felt the urge to explore a decaying structure and find out what lies within its rickety walls? Curiosity is an inherent part of our nature, and it often takes us on less travelled paths. While the allure of unexplored wilderness interests many, some are drawn to derelict buildings in urban areas. Among these intriguing properties are abandoned hotels, once bustling with guests, now shrouded in mystery and wonder.
It is hard to believe that these hotels that were once opulent with expansive swimming pools, lush golf courses, in-house movie theatres, casinos and gorgeous chandeliers and served gourmet cuisines in bespoke dining halls are nothing more than dilapidated structures now. Some of them have been declared haunted by locals as well. Yet, it is these stark transformations that capture our attention and beckon us to delve into their histories.
From the popular Riviera Hotel in Las Vegas to the GOT famed Hotel Belvedere in Croatia, we have compiled a list of some abandoned hotels that were once frequented by former who's who of Hollywood and the business world.
Abandoned hotels: What are they exactly?
Abandoned hotels are derelict properties that were once luxurious and functioning but are now in a state of abeyance or reduced to ruins. Their current condition is a consequence of either a war, legal dispute or bankruptcy declared by the property owners. While some have been termed cursed, others have become ideal sites to shoot films and series.
Here are some of the famous abandoned hotels in the world
Jump To / Table of Contents (Main and featured image credit: DM-Grafix.de/Shutterstock)
Related: 8 Eerie Abandoned Amusement Parks Around The United States
Frequently Asked Questions
-Why do hotels become abandoned?
Some hotels are abandoned due to many reasons including land disputes, bankruptcy, natural calamities, fire accidents and other tragedies.
-What are abandoned hotels used for?
Abandoned hotels are often used to shoot horror or thriller films and series.
-Can photographers and urban explorers visit abandoned hotels?
Yes, anyone, including a photographer and an explorer, who is interested can visit abandoned hotels.
-Are there any tours or organised visits to abandoned hotels?
Ghost tourism includes tours or organised visits to haunted places but not necessarily abandoned hotels, as all such properties need not be haunted.
-Can abandoned hotels be visited by individuals?
Yes, abandoned hotels can be visited by individuals if they haven't been sealed owing to disputes.
Related:
Written By