Journey with us to these utterly unique and exceptional resorts, each of which has been conceived by Bill Bensley as a true celebration of location, local materials, craftsmanship, and the lost art of storytelling.
With more than 200 hotels in his portfolio, American-born but Bangkok-based architect and interior designer Bill Bensley is lauded for his unconventional style, decorative flair, unbridled imagination, and his genius-like ability to colour coordinate. His properties positively burst with extravagance and eclecticism, but storytelling always remains deeply entwined in the design narrative.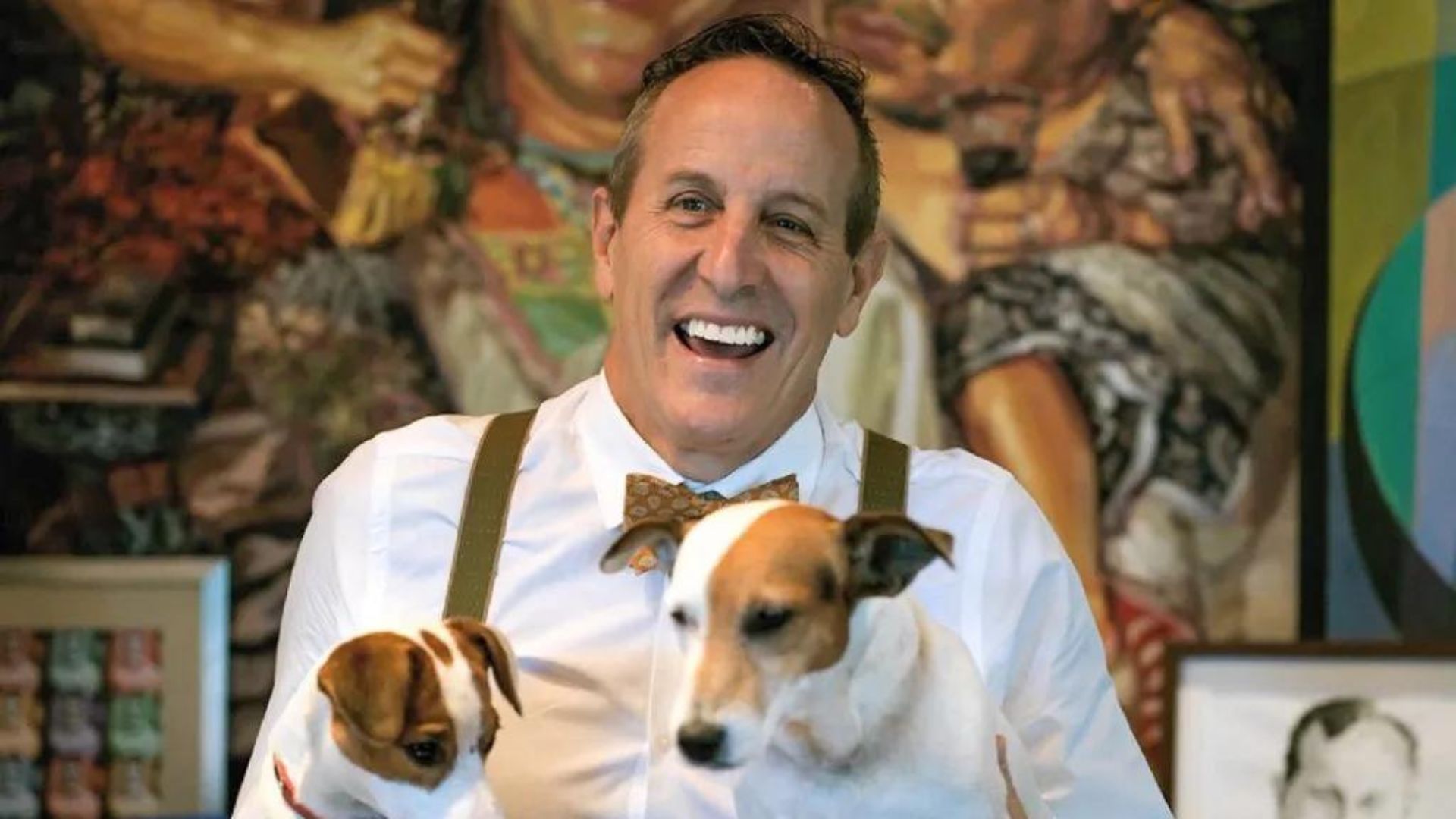 He's also very sensitive towards local communities and maintains a profound commitment to minimise the environmental footprint of the projects he works on – partly by channelling the intrinsic power of using local materials and local artisans. His extraordinary approach means that he's not simply designing hotels, he's crafting experiences.
Properties designed by Bill Bensley
Shinta Mani Wild The land that the aptly named Shinta Mani Wild sits on – a large swathe of the Cardamom Forest in Cambodia – was bought by Bill and his friend Sokoun Chandpreda to save it from becoming a tin mine. Soon the pair realised it was also under threat from poaching and logging, so the idea arose to create an ultra-low-impact resort that would double as a research and conservation centre. Opened in 2018, it's a radical fusion of world-class design and all-inclusive five-star hospitality, where each guest's stay makes a real difference in helping to fund the protection of the rainforest.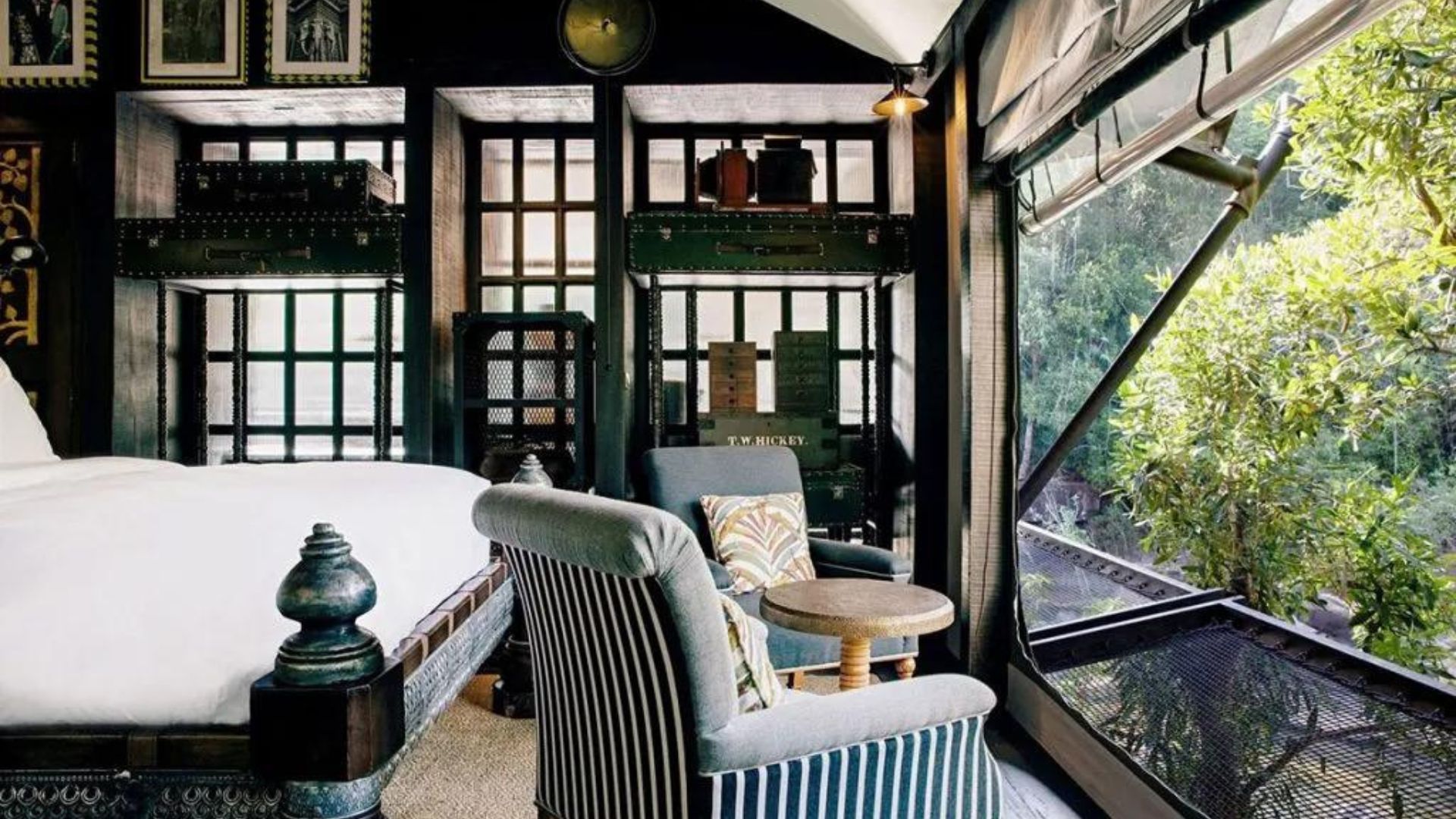 The adventure begins as you zipline into the 'Landing Zone Bar', setting the tone for a stay that encourages exploration and appreciation of the natural environment. The 15 luxury tent accommodations are an exploration too, and while each is an utterly uniquely crafted structure, they draw their inspiration from both King Sihanouk and Jackie Kennedy's historic 1967 Cambodian travels, and the endangered animals that call this jungle home. The overall project made ample use of local staff, materials, and building methods – such as cooling wooden floors with small gaps to allow airflow from beneath. Reusing and recycling are also a huge part of the sustainability ethos here, with the swimming pool being a 33-metre-long repurposed cistern painted glossy black to reflect the forest all around.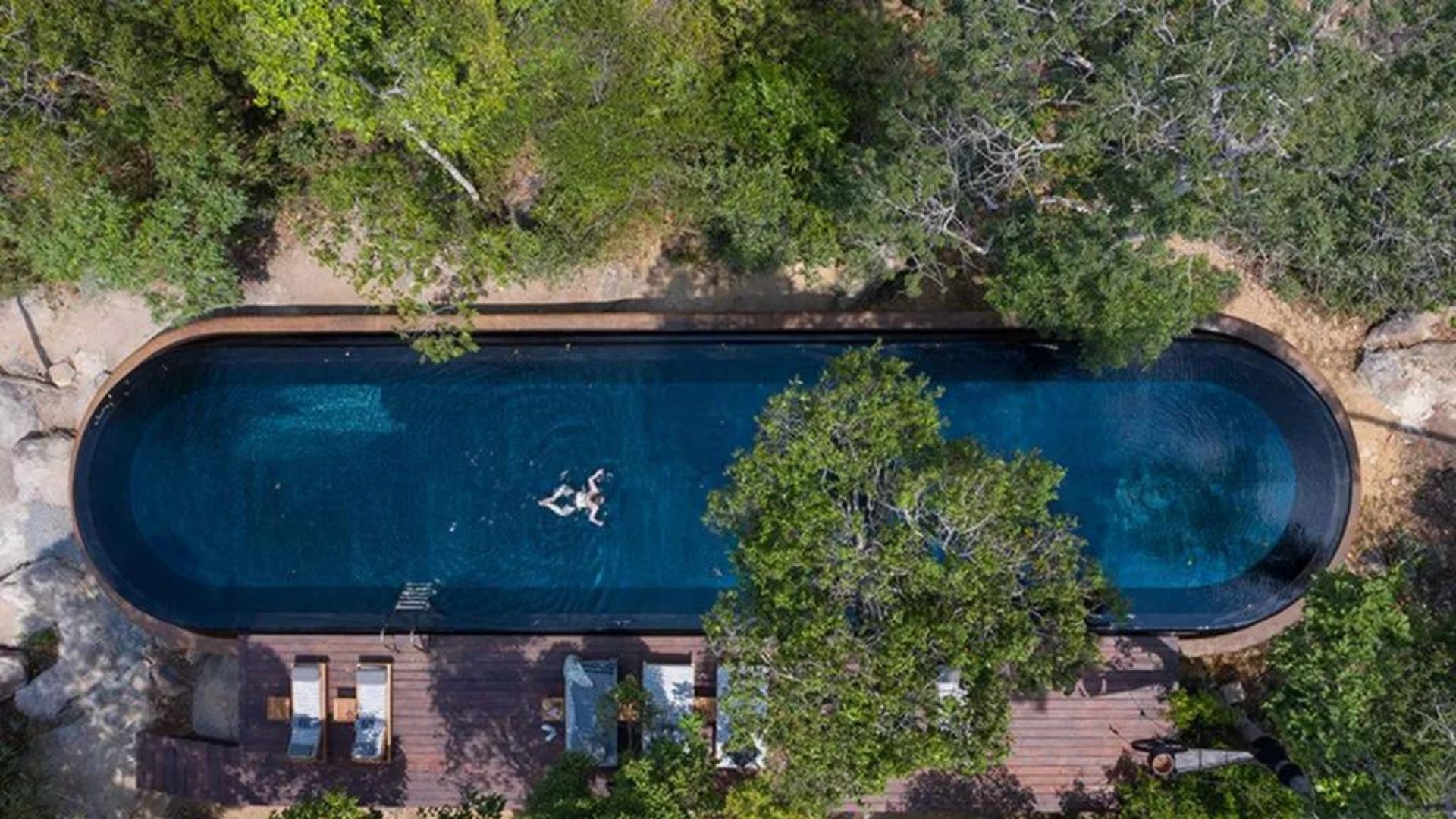 Bill explains: "For me, luxury is comfortably enjoying the wilderness in solitude. Luxury is being awakened by the clamour of bird calls in the morning. Luxury is swimming naked under a waterfall. Luxury is being capable of helping the less fortunate."
Book your stay at Shinta Mani Wild via Agoda.com
Book your stay at Shinta Mani Wild via Booking.com
Capella Hanoi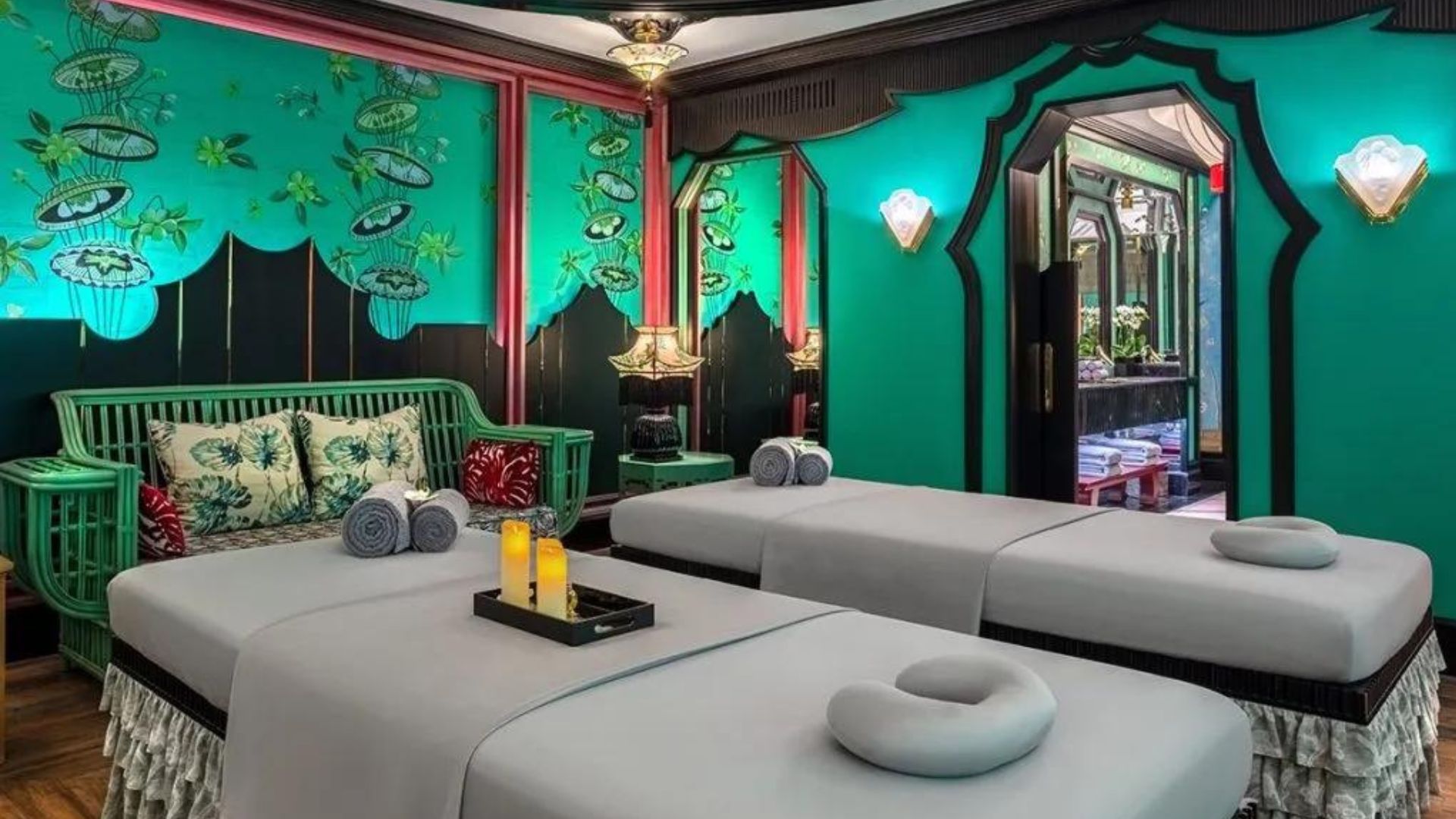 This beautiful 47-room boutique hotel has been conceived as a petite auberge, where travellers are invited to relive the roaring 1920s era of the 'Grand Opera', while at the same time discovering the authentic essence of life in Hanoi's historic, French-influenced Hoan Kiem district. The style code here is glamorous, to say the least, with a colour palette of sensual reds, jade greens, and China blues throughout, as well as an abundance of Art Deco-era flourishes that integrate seamlessly with the more intricate and ornate Oriental design elements.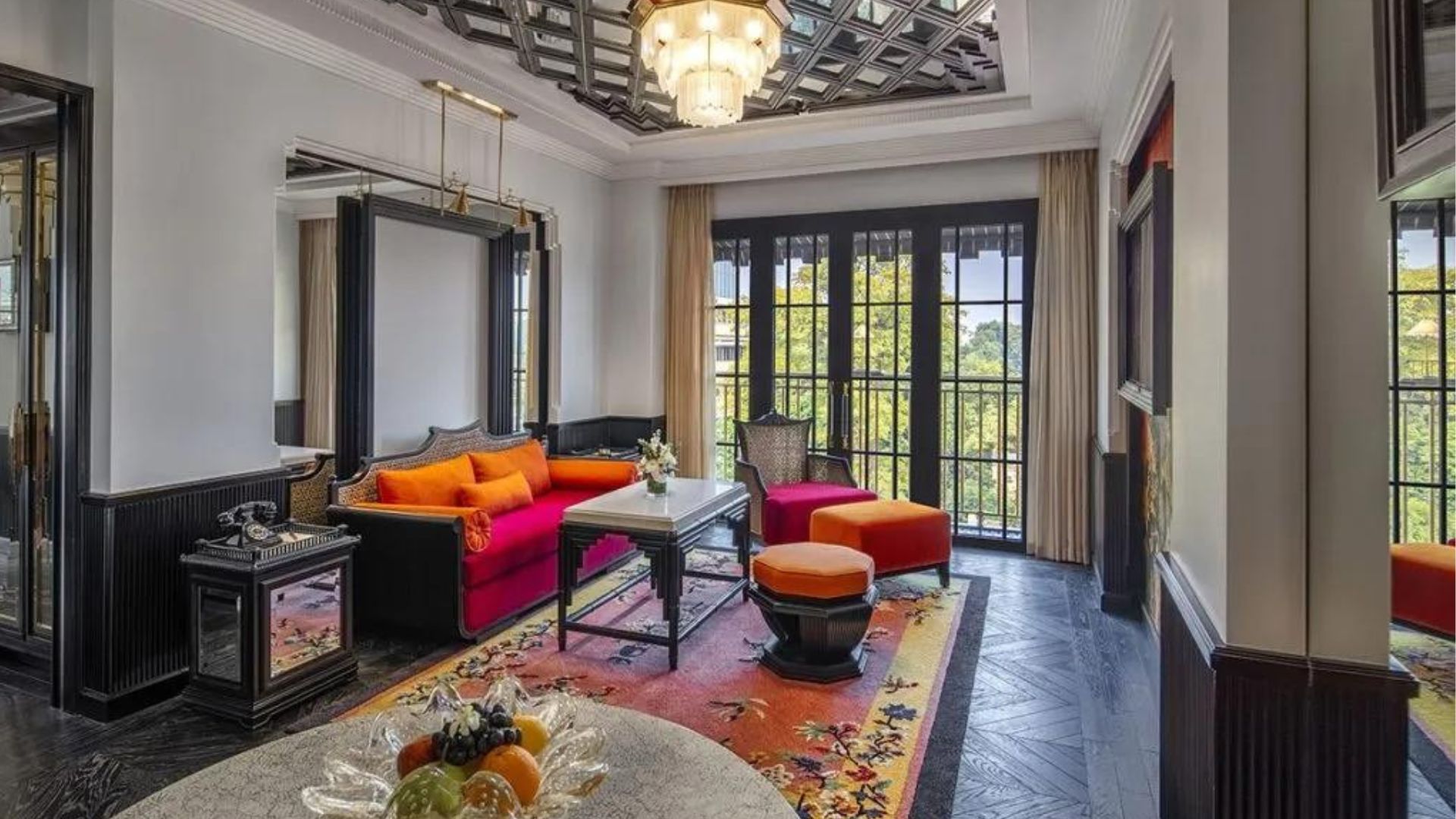 The hotel's signature restaurant, Backstage, presents a dramatic backdrop of theatrical costumes and vintage tableware, while the Diva's Lounge pays tribute to the leading ladies of the 1920s with bohemian cocktails and opera-themed punches. Even the exquisite Auriga Spa is further enhanced by 'La Grotta', an indoor pool that resembles a haven for opera singers to rest their voices. Small wonder that Capella Hanoi was voted the No. 2 'Best City Hotel in Asia' by Travel+Leisure in The World's Best Awards 2022.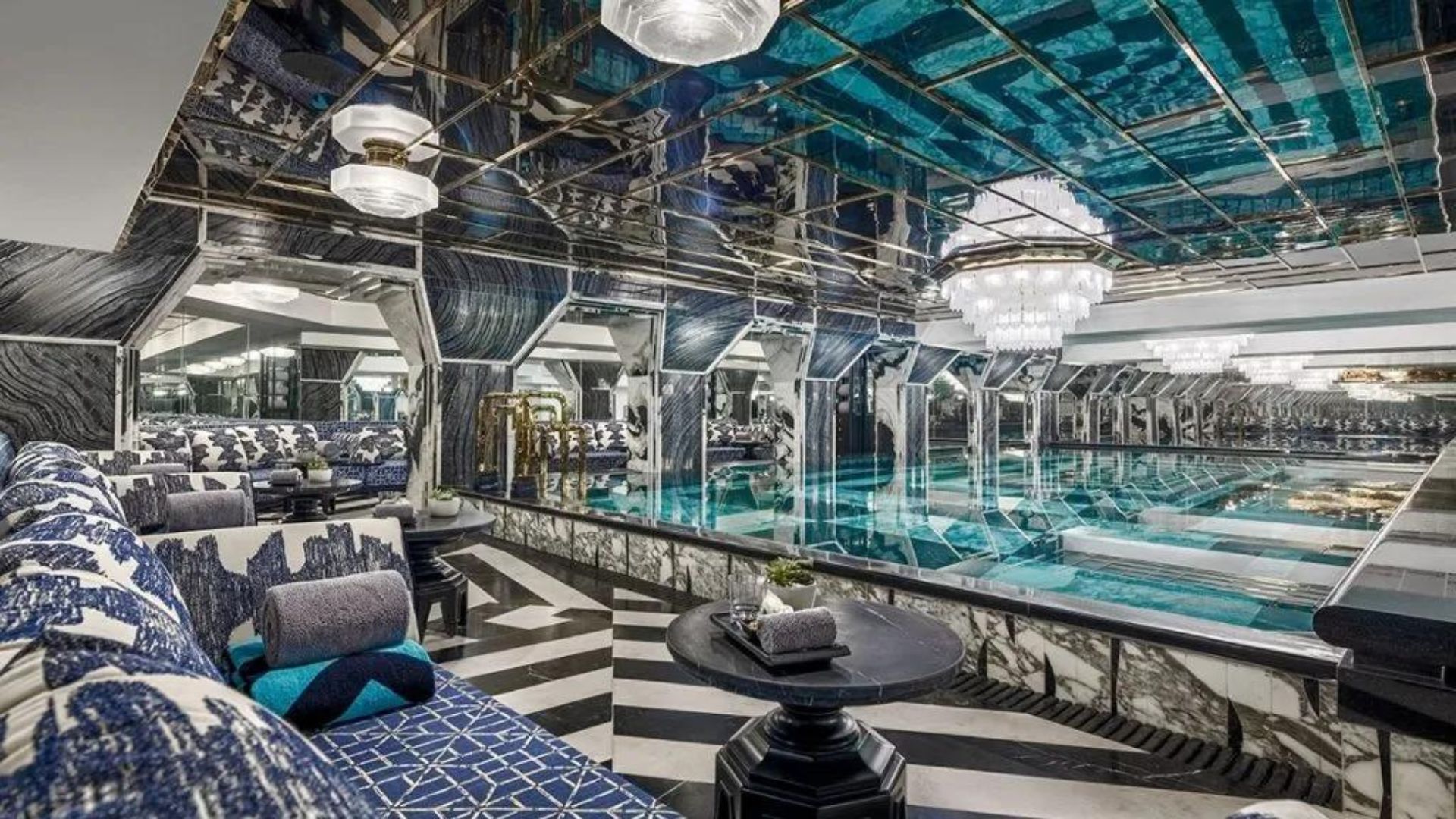 As Bill explains: "This little palace tells the story of the actors, opera singers, composers, stage and costume designers, and spectators who have visited Hanoi over the last 150 years. Each suite trumpets the wonderful stories of the mischievous high society which passed through its doors. The story is told with over a thousand pieces of original memorabilia, costumes, theatre programs, photographs, opera spectacles, and original portraiture art by the incredible Kate Spencer."
Book your stay at Capella Hanoi via Agoda.com
Book your stay at Capella Hanoi via Booking.com
Intercontinental Khao Yai Resort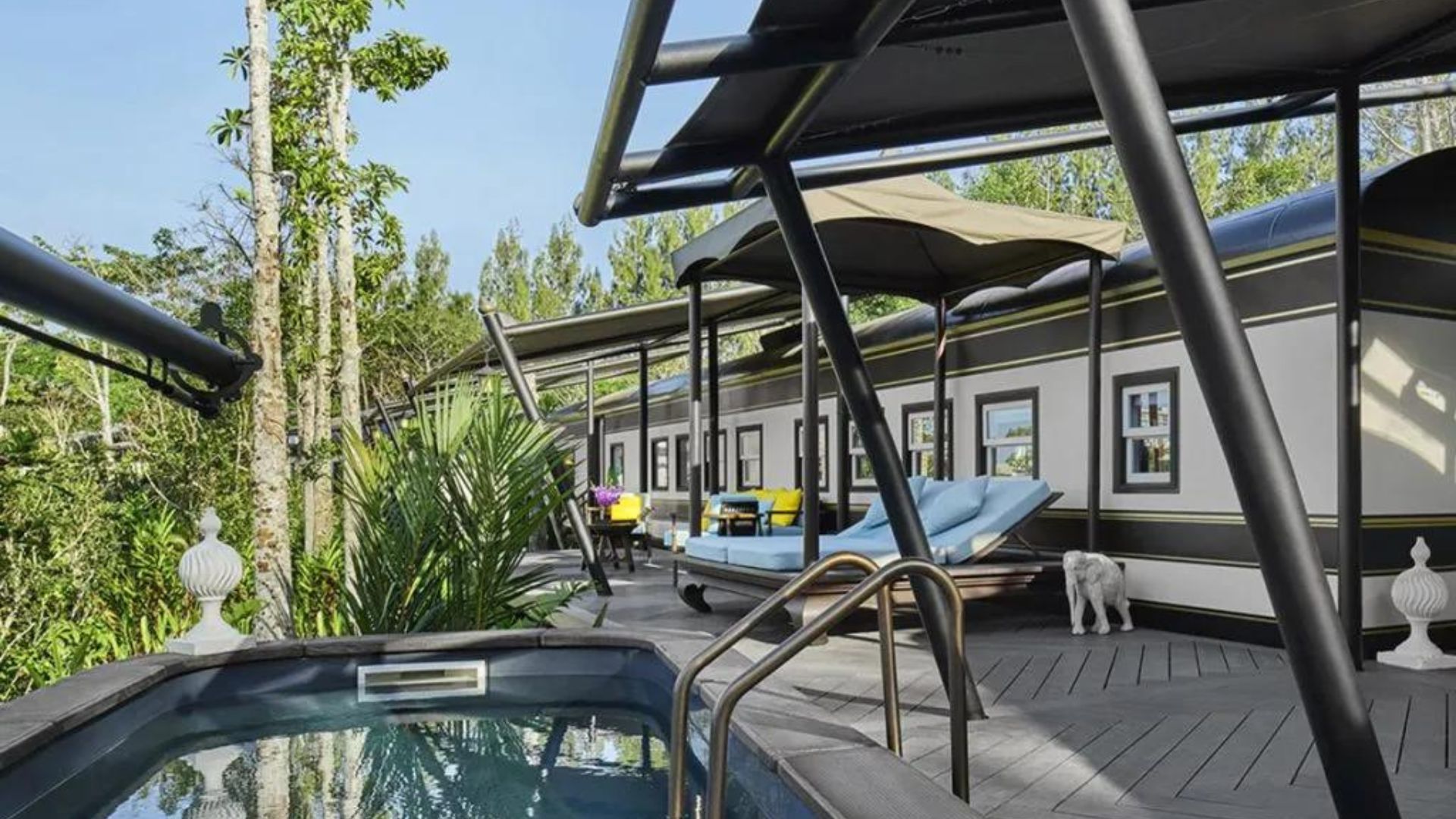 Recreating old-world railway elegance in Thailand's countryside is what it's all about at the InterContinental Khao Yai Resort, a beautifully realised getaway spot that incorporates into its design a treasure trove of train-related paraphernalia and iconography. Bill's own playful nature, combined with his incredible eye for design and detail, makes the whole property a visual feast. Even the reception area – a stand-alone building called 'Khao Yai Station' – is like a miniature museum, filled floor-to-ceiling with antiques and curios related to trains.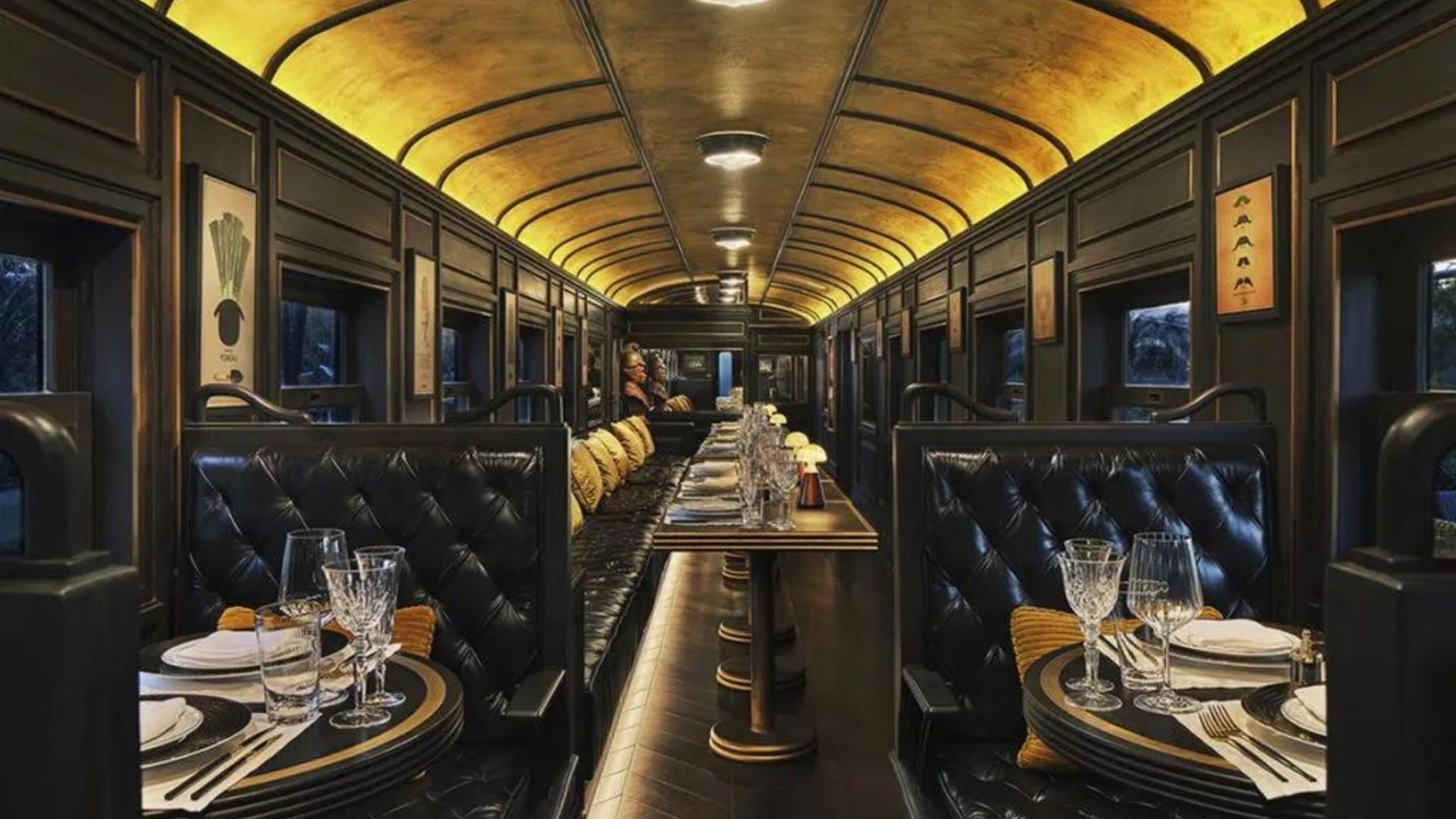 The bulk of the resort is made up of three main buildings, offering 45 well-appointed train-themed rooms and suites, but the real treat is staying in one of the 19 accommodations created using repurposed heritage railcars recovered from around Thailand (some of which had sat unused for over 50 years). The interiors may be narrow, but the space includes a swanky outdoor bathtub set-up and an outdoor terrace with a daybed and work desk. A few of them even boast private plunge pools. Upcycled railway cars are also used to house the resort's French fine dining restaurant and its elegant bar, as well as the spa, the kid's club, and the Tea Carriage, which overlooks a small lake. "As a nature lover and a conservationist it is always a thrill to work on sites like this, and a responsibility to do as little damage as possible," Bill says. "We had actually designed a complete hotel after I was inspired by the architecture of a local King Rama V-era railway station. I scrapped what we had and redesigned the whole thing, bringing in the idea of upcycling train carriages to really tell the story of an old station in Khao Yai."
Book your stay at InterContinental Khao Yai Resort via Agoda.com
Book your stay at InterContinental Khao Yai Resort via Booking.com
Rosewood Luang Prabang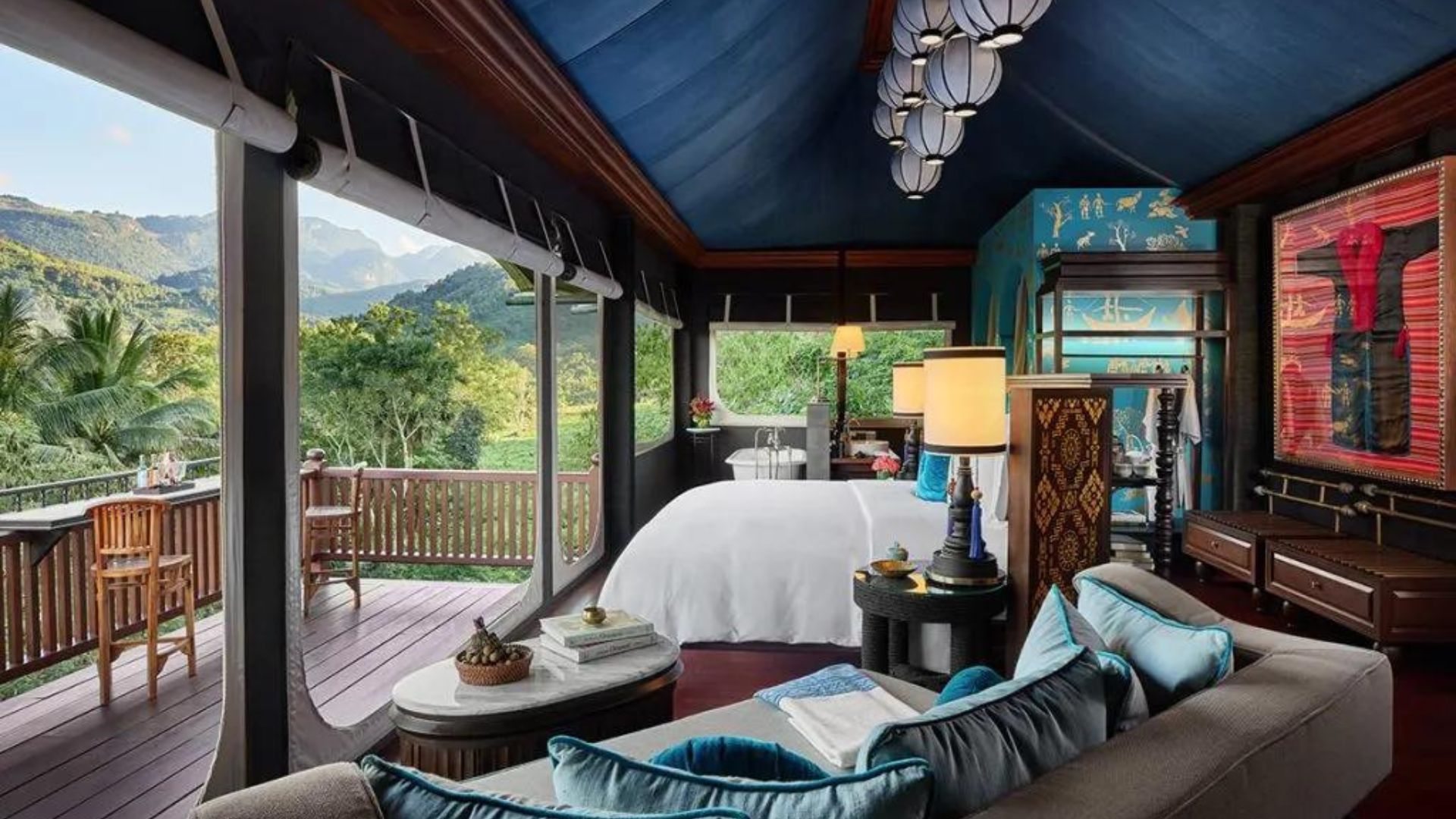 When a forgotten 19th-century hill station – once the estate of Auguste Pavie, a French colonial civil servant and diplomat – was brought back to life as a beautiful luxury villa and tent resort, the Rosewood Luang Prabang was born. Of course, because Luang Prabang itself is a UNESCO World Heritage Site, all the renovations were done under the strictest of guidelines.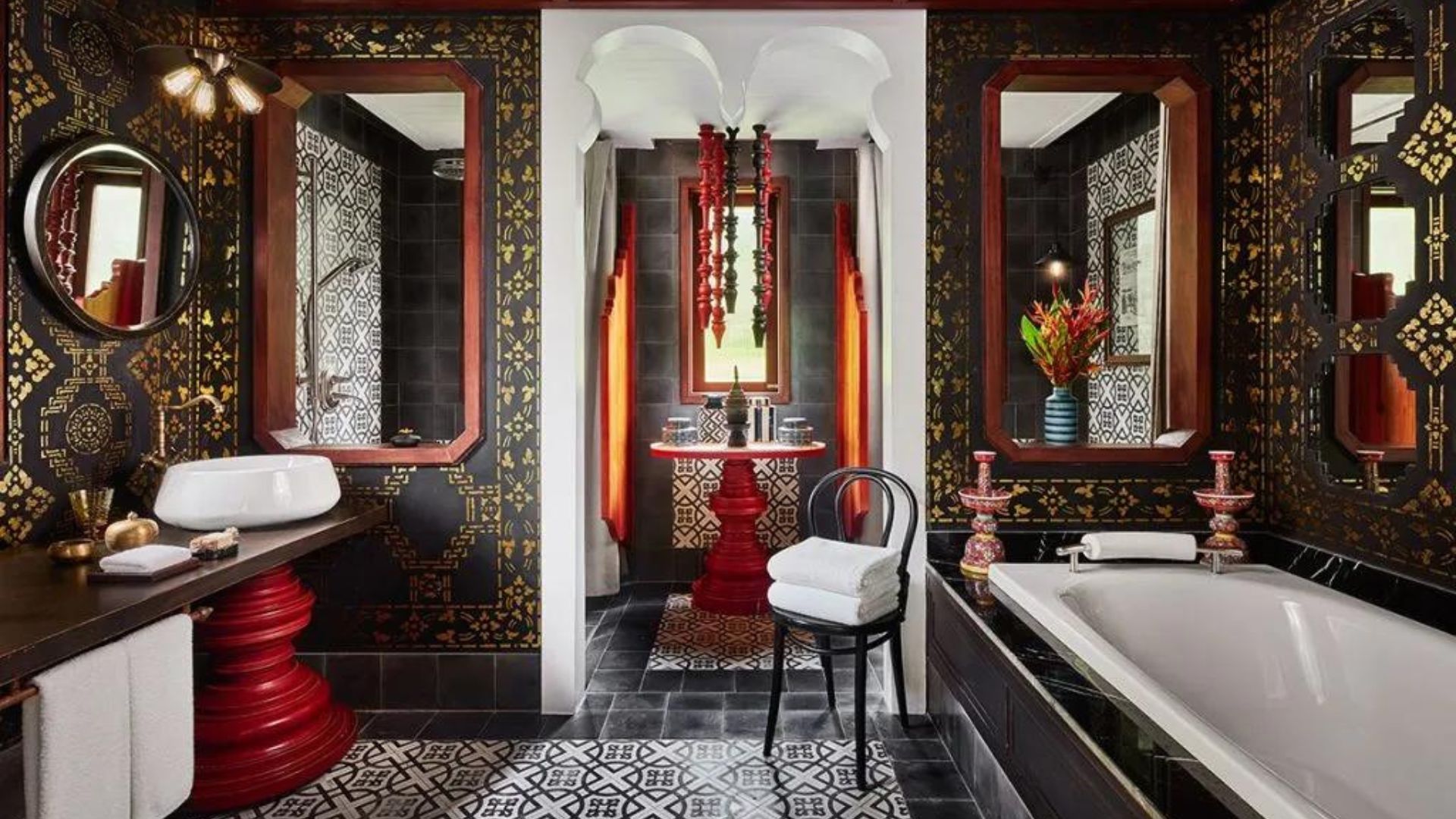 Located within a 10-minute drive of the historic old town, the resort is surrounded by soaring mountains and waterfalls, and guests are encouraged to unwind and become one with these serene surroundings. Design-wise, the property sensitively weaves together elements of Laos tradition and French colonial style, making use of indigenous materials and locally inspired crafts and artworks throughout. Highlights include La Grande Maison restaurant, set in the house where Pavie entertained his friends and visitors, and the Elephant Bridge, a bar that hovers over the river where elephants once crossed. As for the 23 rooms, each tells a unique story using a myriad of upcycled antiques; referencing historic guests that include naturalist Henri Mouhot, and the French explorers who led the first Mekong expedition.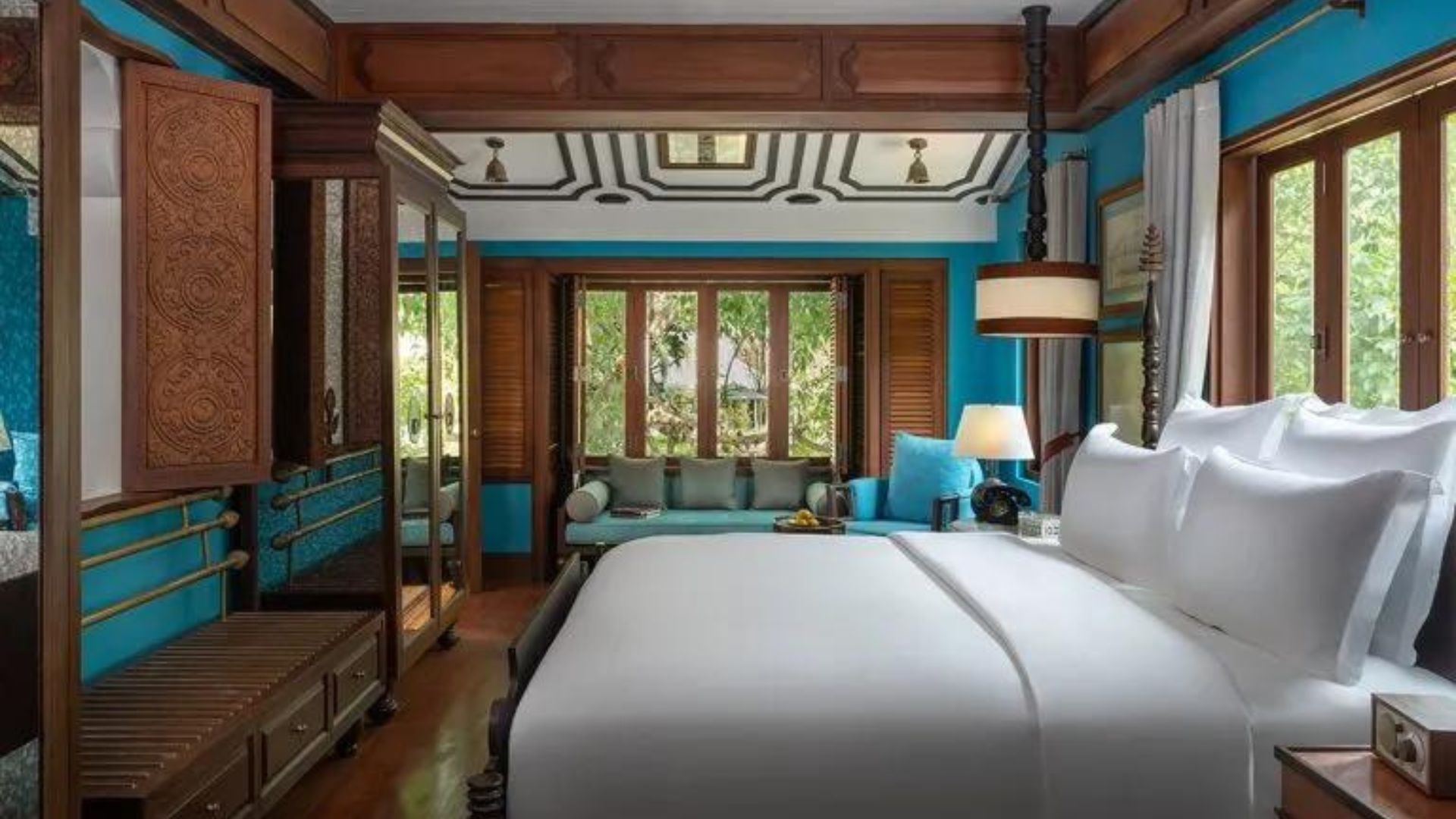 "Luang Prabang is my favourite village in Southeast Asia, because of UNESCO," says Bill. "Here, we encapsulate the history of the earliest naturalists in Laos and Cambodia, with the heroes being the 1867 Mekong expedition, where seven French soldiers walked for almost two years up the Mekong barefoot. I blame the French government of 1885, once again for not understanding the toll mother nature can have on one's shoes!"
Book your stay at Rosewood Luang Prabang via Agoda.com
Book your stay at Rosewood Luang Prabang via Booking.com
The Siam As anyone who has stayed there knows, The Siam, in Bangkok, is a one-of-a-kind property: part hotel, part museum, part riverside urban resort. The design cues whisk guests back to the city's grandest period – the time of King Rama V – with many an Art Deco accent and a very prominent, ultra-elegant black and white colour scheme (offset by gorgeous greenery in the inner atrium and elsewhere).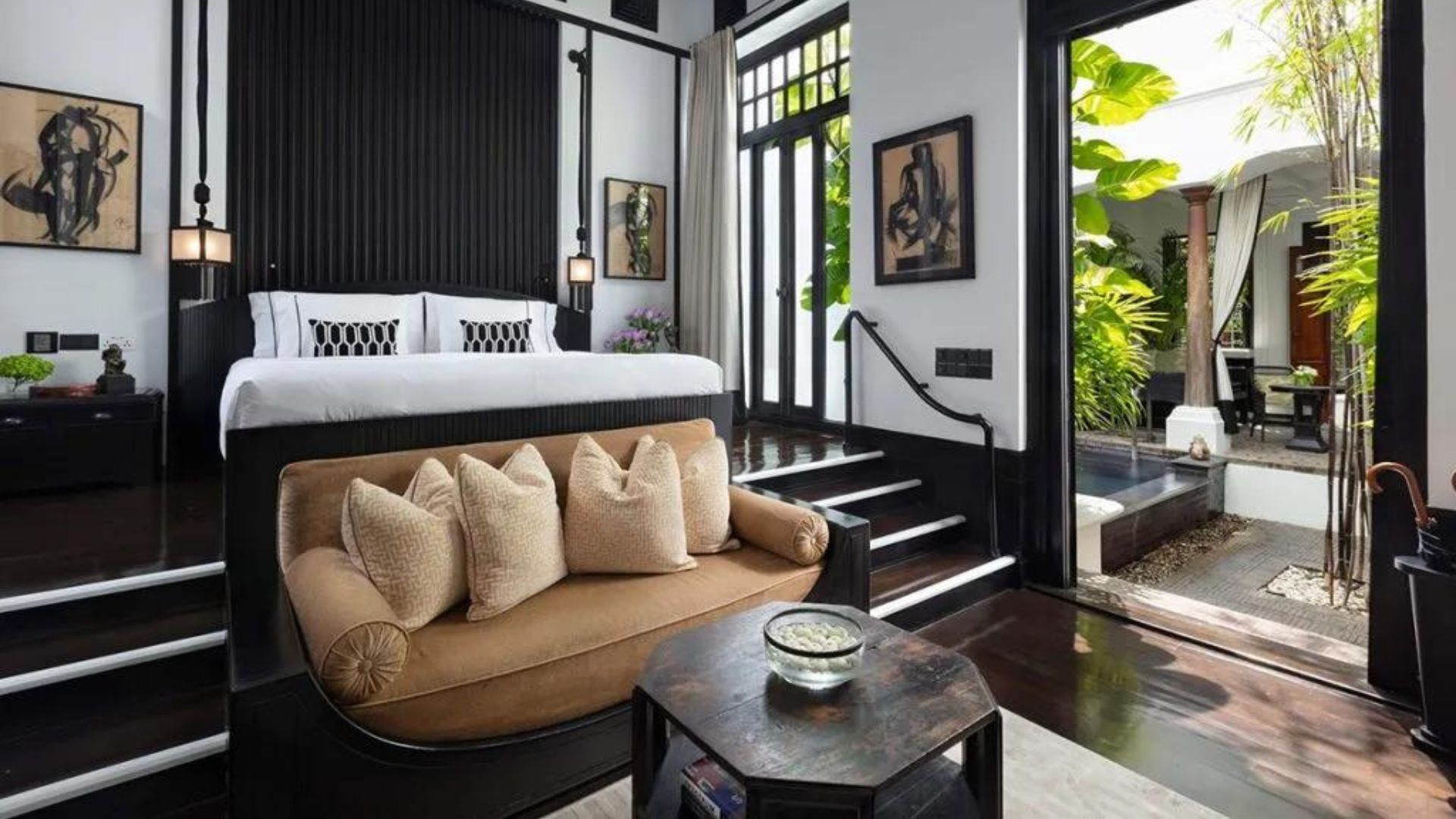 Sharing space with the 39 gorgeously appointed suites are two restaurants, a river-facing outdoor swimming pool, and a magnificent lower-level spa, where guests can even book an appointment to receive a traditional Thai sak yant tattoo. But perhaps the most striking feature is the more than 25,000 antiques on display within this family-owned hotel – all so perfectly placed, one would think they haven't moved in 100 years.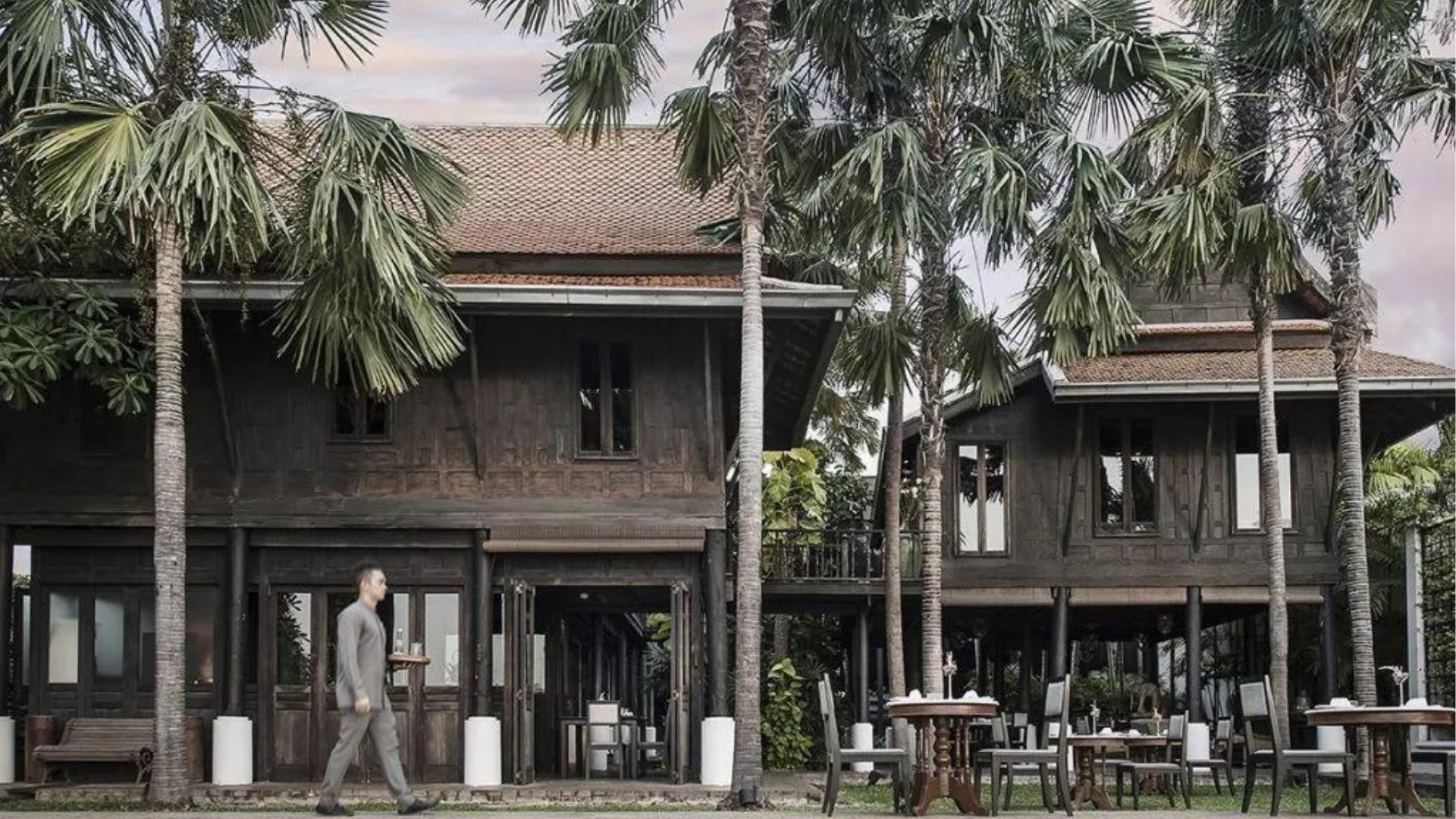 "What makes The Siam so different is it's a big property with very few rooms," the design maestro explains. "Like 40 per cent public space, whereas others are more like 10 per cent. You feel a bit more special, not like a nameless guest. Long before we started building, Kriss [Sukosol Clapp], the owner, and I went upriver several times to find these three century-old Thai teakwood houses, which belonged to OSS agent Connie Mangksau. They entertained the likes of Roger Moore, Jackie Kennedy and Henry Ford. It was a no-brainer to lovingly renovate them and give them a new home at The Siam, overlooking the historical Chao Phraya."
Book your stay at The Siam via Agoda.com
Book your stay at The Siam via Booking.com
This story first appeared here.
(Hero & feature image credits: Shinta Mani Wild)
Related: Some Of The Most Expensive Luxury Resorts Around The Globe