Dwarka police and corporate bigwig Anand Mahindra have together launched free cab service for senior citizens, women, and anyone in need of medicines. By Tanvi Jain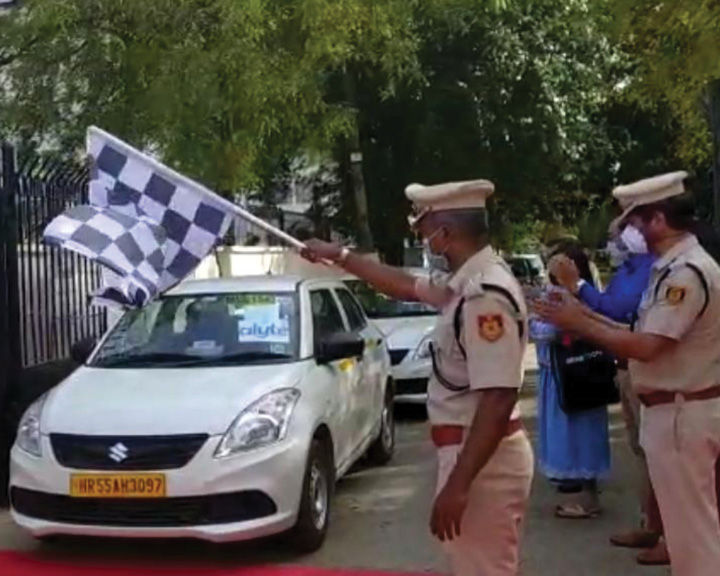 Delhi's Dwarka district has been given its own free cab service to run in the area from 8 am to 8 pm, and one for any emergency situation at night. The service has been launched by the Dwarka police in partnership with Mahindra Logistics (Alyte), in association with CGHS Federation.
Any senior citizen, or women living alone, or anyone in need of medical supplies, can call for the cab. If you want to go anywhere in the sub-city Dwarka area, then you can avail the service at 9773527222. However, it's mandatory for anyone using the cab to maintain social distancing and wear a mask.
Moreover, as of now, Alyte has provided a fleet of five cars at five places — Sector 23 police station, Sector 23 police station, Dwarka South police station, at Facilitation Centre, Sector 6-10 Market, Dwarka North police station and DCP Dwarka office in Sector 9.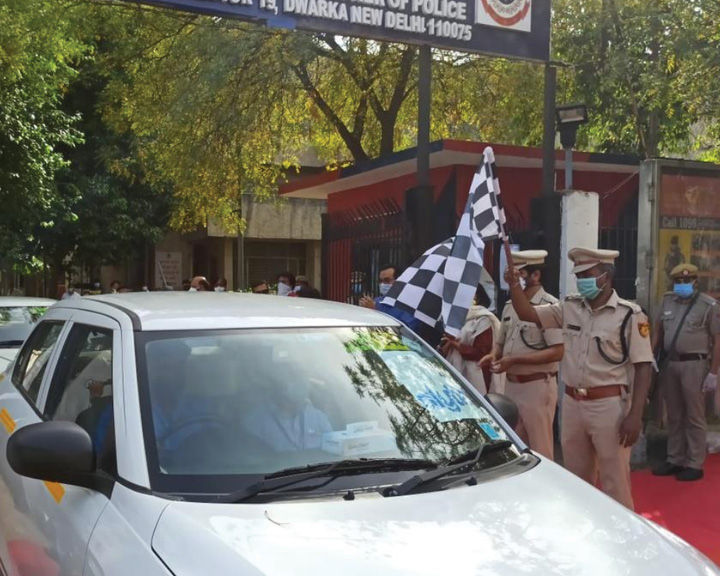 "Dwarka District Police has partnered with Mahindra Logistics (Alyte) to launch FREE CAB SERVICE for Senior Citizens & Women in Need of Support in Dwarka Subcity. The service may be used in case of any medical or other emergencies/ for genuine essential services. Cabs will ply from 8 am to 8 pm & one cab will be available at night on helpline 9773527222. Thank you @Mahindralog_MLL for this wonderful initiative. Appreciate the efforts of CGHS Federation Dwarka in organizing it. Request the public to use this responsibly," tweeted DCP/Dwarka, Delhi.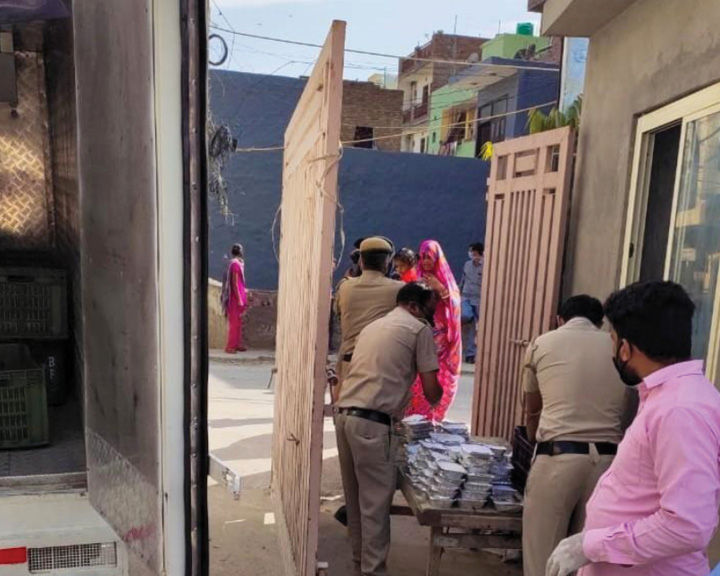 "Mobility is more important than ever during a lockdown… especially for critical needs and for special segments of the population, said Mahindra Group Chairman Anand Mahindra.
Furthermore, Dwarka district police in partnership with Confederation of Indian Industry (CII), has been distributing meals to thousands of people every day. They are also ensuring senior citizens regular access to medicines, gas cylinders and other essentials. In fact, drones have also been installed in the area to track the movement of people.
Related: IRCTC Cancels Reservations Till April 30, Passengers To Get Full Refund