In lieu of the recent debate around paying service charge at restaurants being a voluntary action, the Department of Consumer Affairs announced their decision to come up with a framework that ensures strict policies are in place and eases the burden on diners. We get restaurateurs and diners to weigh in on the same. By Anushka Goel
In the last few weeks, there's been a lot of debate around the service charge levied at restaurants. The Department of Consumer Affairs (DoCA) announced, a couple of weeks back, that it will soon come up with a framework that ensures strict compliance by stakeholders with regard to the service charge that is levied by restaurants and hotels. This is being done as the charges adversely affect consumers on a daily basis – at times it results in them having to shell out more than they wanted to pay when the service they received wasn't up to mark.
The National Restaurant Association of India (NRAI) issued a statement soon after this announcement, clearing the air that service charges at restaurants are "very much legal", adding that these charges benefit not only the service providers at eateries and hotels, but also go to various other stakeholders.
NRAI issues clarification on #ServiceCharge Issue.#DontGrudgeIt #ServiceChargeIsLegal #Restaurants #Restaurantindustry pic.twitter.com/hYy3Ar2nO4

— NRAI (@NRAI_India) June 2, 2022
Mayank Bhatt, Business Head, SOCIAL, tells us, "At the end of the month, the service charge is distributed amongst all the departments that are working towards providing a great dining environment for the customers. It is not just limited to the chef, bartenders and servers, but also reaches the ancillary departments – store, purchases, programming, utility and housekeeping to name a few. Service charge benefits a lot of departments that are not visible directly to the customer. Within these departments, it is distributed as per a point system." He adds that a portion of this charge is kept aside, to be used in difficult times such as the COVID-19 pandemic. This money helps the staff be remunerated throughout the ups and downs in the industry.
Rahul Bajaj, Founder & Conceptualiser, Out of The Blue, Mumbai & Anglo Indian Cafe, Lonavala, adds, "More effort or hard work means more guests and that results in more service charges for the staff. It helps in the survival of any individual in any department."
Diners, however, feel that service charges make more sense when the service is up to mark. Delhi-based freelance content writer Kashika Bindrani Garera tells us, "I'm all for reimbursing the service, but sometimes, restaurants and the staff tend to take service charge for granted. I've come across many servers who are rude, hardly give good service, and are unpleasant, but because of the restaurant's policy, I've had to pay the service charge. That's unfair."
What is a service charge? Bhatt explains, "Service charge is a fee charged by the restaurant, over and above the price of food and drink, for the additional convenience of serving the menu items which are consumed inside the outlet. Service charge is not charged in the case of home-delivery and takeaway orders."
What happens if service charges at restaurants are waived off?
For restaurateurs, service charges act as a cushion to absorb extra costs, pay stakeholders and ensure the smooth running of the outlets. Bajaj says, "A 10 percent service charge helps the restaurant manage its miscellaneous expenses for the benefit of the staff. A decent salary and service charge points help the staff make enough money."
A day after the Consumer Affairs Ministry asked restaurants to stop compulsorily levying service charge, Food and Consumer Affairs Minister Piyush Goyal asserted that restaurants cannot add the service charge to food bills, though customers can give tips as per their discretion, while restaurants can raise prices to give hikes to their staff. He stated that it has to be a consumer's choice whether or not they want to pay the service charges. "You can raise prices to give hikes… There are no price controls on restaurants. We have not stopped restaurants from increasing prices. It will be wrong for restaurants to say that they will suffer losses if the service charge is withdrawn," he added.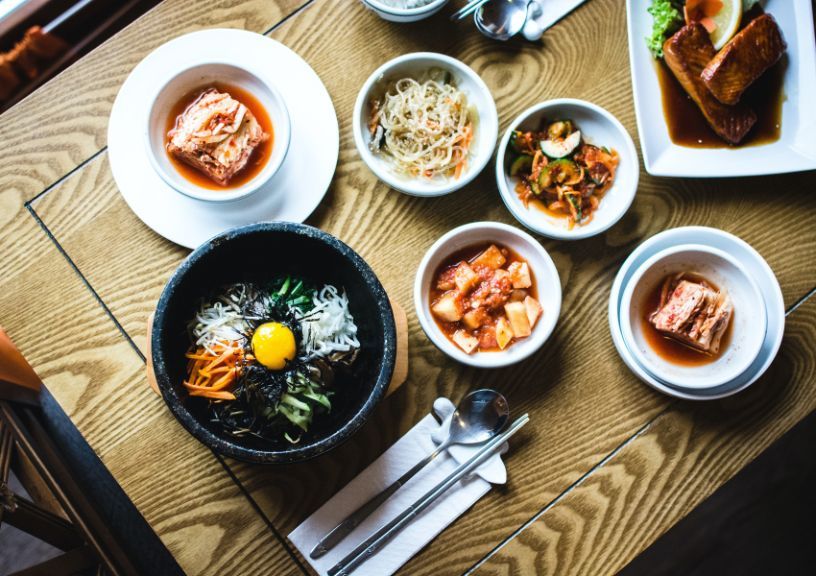 For restaurants, these charges ensure a transparent system of payments wherein everyone on the staff gets compensated fairly for their services. And increasing menu prices will not be a feasible model as it will remove that very transparency. Bhatt tells us, "We don't believe that creating an all-inclusive price and keeping the customers in the dark about the service charge element will be a sustainable business practice. Additionally, the service charge includes tipping, so we also wouldn't want customers to tip over and above the already included charges." Bajaj adds, "If we waive off the service charge then the guests will be paying more for their dishes. It becomes a little expensive for the guest as a whole and it becomes unfair for the restaurant because they would have to manually divide and decide points for kitchen and service staff."
Are diners okay paying the charge?
Gurugram-based entrepreneur and micro blogger Rini Chatterjee tells us, "I believe a service charge is a perfectly reasonable method to supplement the salaries of service workers in the hospitality industry, especially in our country where tipping is not part of the culture. People in the industry work hard to deliver a service and heartfelt hospitality at hotels and restaurants, the least they can expect is a nominal payment of service charge." Indore-based photographer Dhawal Bumb adds, "In general, I don't have much problem in paying service charges as long as they are going to the waiters properly."
View this post on Instagram
But diners do agree that between tips and service charge at restaurants, it is the former they prefer. "If I get a good service, which I do at most restaurants, I'd like to leave a handsome tip, which will go straight to the server who made sure I had a good experience," says Garera. Bumb reflects the same, adding, "I would be sure that the little extra I paid (through tips) is actually going to the right person."
And while Chatterjee also prefers tips, she understands why service charges are levied. "A lot has been said about service charge at restaurants including terming it illegal, but we must just accept it as a way of thanking the team for taking good care of us during our meal/stay and leave it at that. After all, they deserve an extra something when you are out having a good time."
The picture will definitely be clearer once the DoCA releases its guidelines on the service charge issue, but it's important to come up with a framework that benefits both sides – service providers and customers.
Hero and Featured Image: Courtesy of Ali Inay/Unsplash
Related: What Tourism Recovery In India Post COVID-19 Looks Like, According To Industry Experts