Let's Take A Peek Into Qualia: Mumbai's Most Anticipated Restaurant By Chef Rahul Akerkar
We asked bestselling writer Siddharth Dhanvant Shanghvi to dish on a new restaurant called Qualia in Mumbai and he said, "Qualia undoubtedly is a rock star of a joint." The restaurant enjoys its formal opening today, where founders Rahul and Malini Akerkar, the team behind Colaba's iconic Indigo, will most definitely have to field off their legions of fans. By Team T+L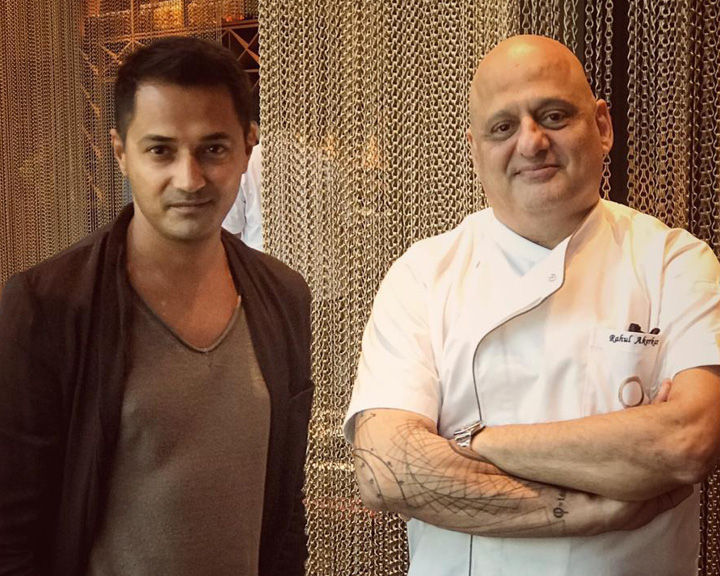 "Qualia immediately ups the ante," said Shanghvi. "A fine mind is a bit like an attic — you never know what you'll meet here but more often it's something familiar and lovely. That's a little like rifling through Rahul's culinary brain — a big dusty attic of genius. And this genius is streaming live at Qualia," he adds.
Located in Mumbai's Parel district, the chef de cuisine is the talented Tarang Joshi, who leads a team of remarkably dedicated professionals that conjured up Qualia's exquisitely inventive menu. This is the first of the Akerkar's restaurants where they are joined by their daughter Shaan, an inspired apprentice on this landmark project. The great discovery, of course, is reserved for self-taught chef Akerkar, who says that in the process of establishing Qualia he "uncovered the pleasures of pickling." The results of this experiment radiate through the menu with electric sour and sweet notes. "Jars of pickle on wooden shelves, which is redolent of a giant installation right out of Hirst's Pharmacy works are immured with metal chain curtains that brush against dusty Berlin red leather seating" — It's a provocative look that makes you secretly think "sex club chic."
"When I entered Qualia and saw the pickle jars I said to Rahul — I hope these bottles contain the bones of all my detractors. But, he said "that's only mulli," which as you can imagine was hugely disappointing," said Shanghvi. Shanghvi, who has served on the Asia jury for the 50 Best Restaurants, recommends the squid ink Gemelli and yellow gazpacho and suggests concluding with "a rice pudding that is naively named. It's actually a talisman of four kinds of rice and luscious gelato that sits out its bowl with four different berries." While the recent announcement of Asia's Best Restaurants voted in only a few restaurants from India, Qualia appears to be a strong name to watch for on this list.
Related: Goa's First International Bar Restaurant Is Open Serving The Best Modern Coastal Cuisine