This month, discover the best of Hyderabadi Cuisine at The Leela Ambience Gurugram's Indian specialty restaurant, Diya, where flavours and recipes of the Nizams await at The Nizami Feast. Travel+Leisure India & South Asia stopped by for an exclusive tasting of the food festival. By Ralan Kithan
With opulent decor, shimmering chandeliers, marble pillars, and tableware oozing of royalty, Diya at The Leela Ambience Gurugram immediately transports me to a regal setting. This fine dining restaurant is known to celebrate the flavours of India—from North to South. But today, it promises to take me to days of the Nizams.
The Nizami Feast hosted by Diya aims to bring the best of Hyderabadi cuisine to Gurugram by serving dishes crafted using traditional techniques and ingredients. The menu is curated by Executive Chef Abhishek Gupta, Sous Chef Ashwani, Chef Dharmendra, and Chef Athar. They explain that Hyderabadi cuisine focuses on a slow cooking technique, which enhances the individual flavours of all the dishes.
"The most important part of Nizami cuisine is that we kept the traditions and flavours intact. We also did a lot of research on the flavours, techniques, and historical value while preparing the menu," reveals Chef Abhishek Gupta. With expectations now sky-high, I can't wait to begin my Nizami adventure.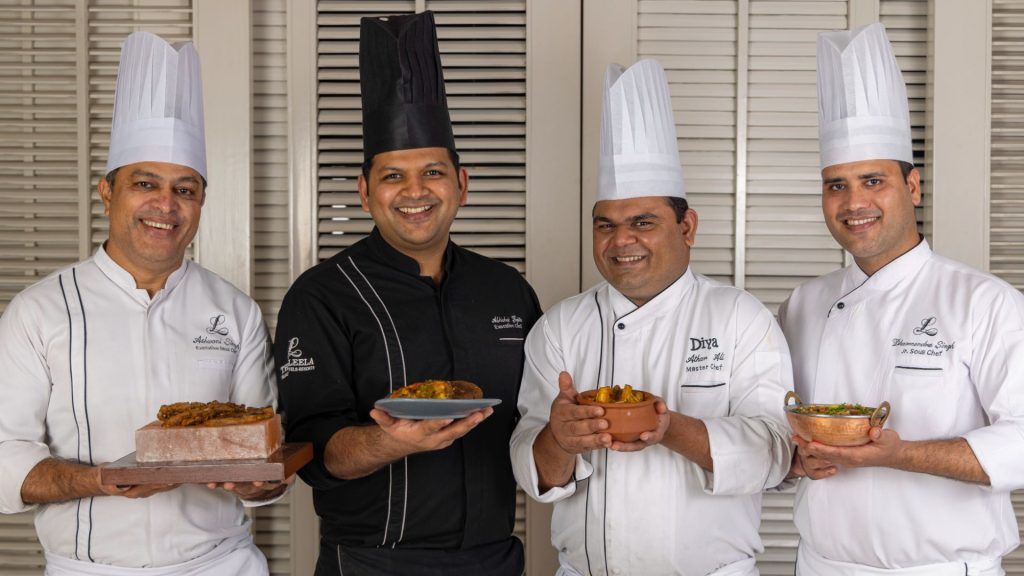 Review of The Nizami Feast
First up is an innovative drink blended with betel leaf, khus-khus, saunf, and spices, served along with a paan. I bite into the paan first, and then move onto to take a sip of the drink. The sweet paan paired with the sour and spicy flavours of the drink serve as a great starter for my meal to follow.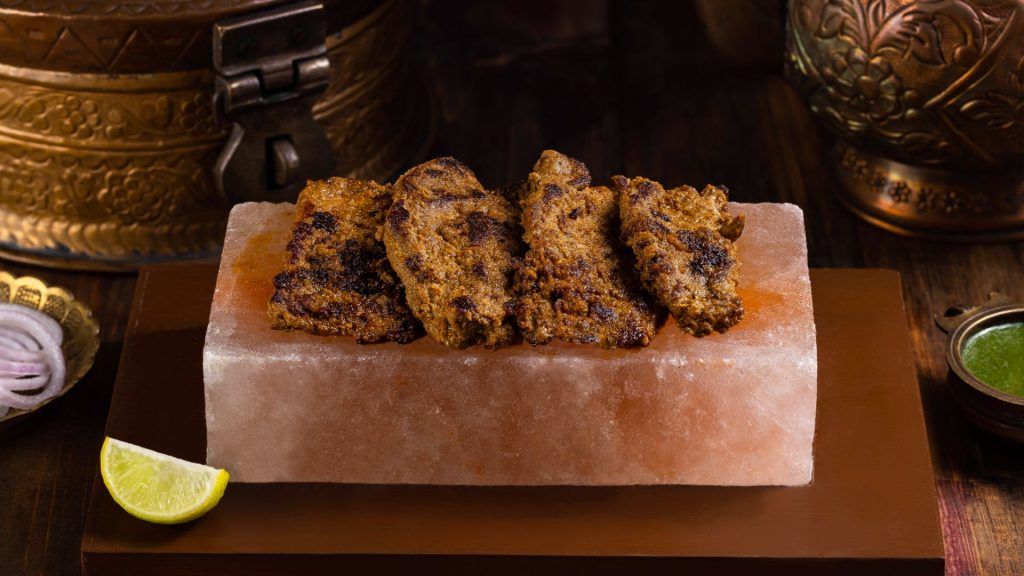 For starters, I begin with a platter of assorted Kebabs. Shikampur Kebab, one of the many variations on the platter, loosely translates to belly full. And justifiably so! The meat patties are filled with a mixture of hung curd, mint, and chopped onions. However, I'm busy eyeing the Patthar Ka Gosht which is served on a pink salt slab — and it exceeds my expectations! The Patthar Ka Gosht consists of flattened mutton slices marinated with curd, nuts and spices. The fact that it is cooked on a stone heated over charcoal adds an earthy undertone, while the tender taste of the mutton is unforgettable.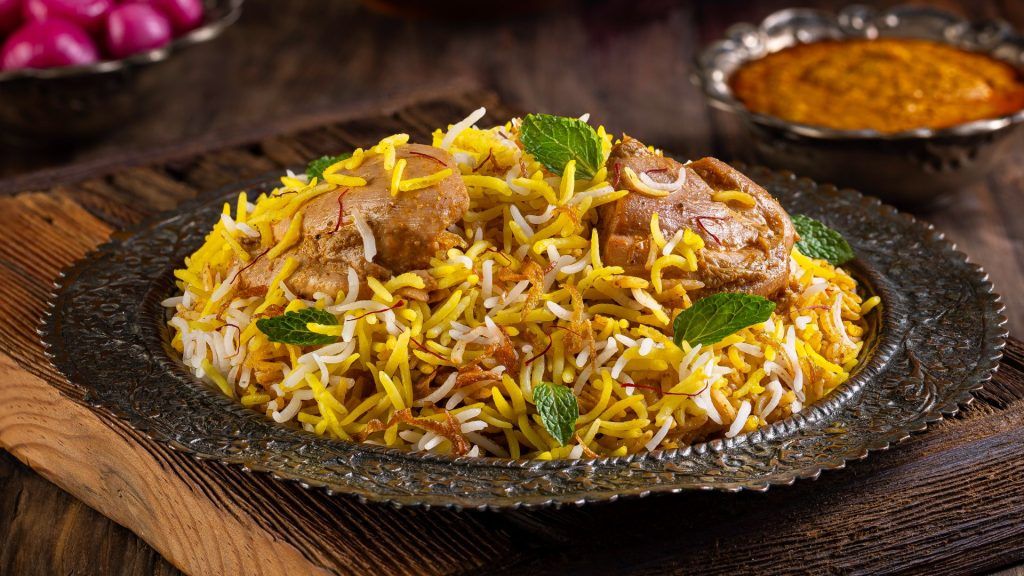 For the main course, I try the Chilman Biryani and Roti with Handi Gosht (mutton cooked with crispy fried onions, yoghurt, and cashew nuts). It's the inventive addition of pathar ka phool, an edible fungus, which intrigues— and leaves me drooling—the most! While I even savour the Dum Ka Murgh (dum-cooked chicken marinated with spices), my favourite is the Hyderabadi Haleem. This traditional porridge made with slow-cooked minced mutton is perfect!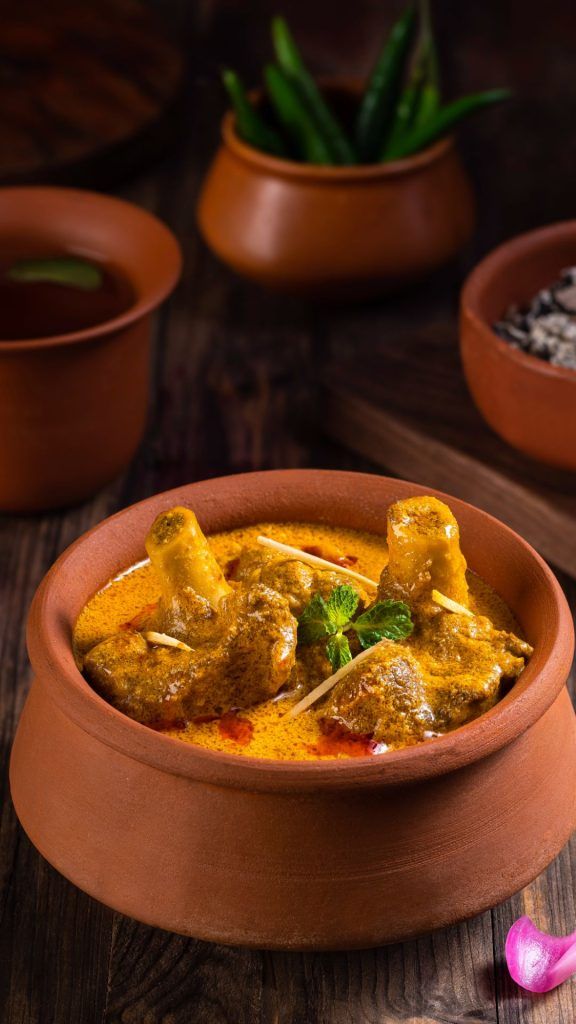 The delicious royal course meal ends with two delightful desserts: Double Ka Meetha (made with cardamom, nuts, saffron, and sweet attar) and Khubani Ka Meetha (an apricot-based dessert).
Staying true to Hyderabadi cuisine, each preparation and taste is uniquely rich. All the dishes, however, are unified by a common thread: a homely flavour.
Details for The Nizami Feast at Diya
Dates
The festival will run till December 27.
Address
Lobby, The Leela Palace Gurugram, Ambience Island, National Highway, Gurugram
Timings
Lunch: 12:30 pm to 3:00 pm; Dinner: 6:30 pm to 11:00 pm
Pricing
Starts from INR 3,500 (plus taxes) per person.
For reservation
Contact +91 9591162210
Related: TL Reviews: Amaltas, Delhi — Where Delicious Indian Tapas Finds A Cozy Home