All The Action From The Exclusive Grill-o-Logy Masterclass With Chef Vicky Ratnani At Novotel Hyderabad Airport
Novotel Hyderabad Airport hosted an exclusive Masterclass on Grill-o-Logy with Chef Vicky Ratnani for ALL-Accor Live Limitless members on November 27. And this is what happened behind the scenes!
The second edition of the Travel+Leisure India & South Asia Masterclass with celebrity chef Vicky Ratnani, exclusively curated for the members of ALL – Accor Live Limitless members, took place on November 27, 2022, at Novotel Hyderabad Airport. Focusing on a farm to fork menu, Chef Ratnani and Chef Varun Movva (executive chef, Novotel Hyderabad Airport), inspired by the hotel's very own organic garden, curated a garden-to-grill session at Area 44 as part of the hotel's attempt to give a fresh twist to al fresco dining.
Rubin Cherian, General Manager, Novotel Hyderabad Airport says, "In addition to being a conveniently-located gracious accommodation, Novotel Hyderabad Airport is home to several unique elements that make it stand out. The Patch, where the masterclass was held, is a well cultivated, 5,000 square-feet piece of land where organic produce is nurtured and grown. It not only helps the hotel's incredible farm-to-table concept, but also serves as an effective initiative to eliminate food waste and be sustainable in the property's practices."
Glamping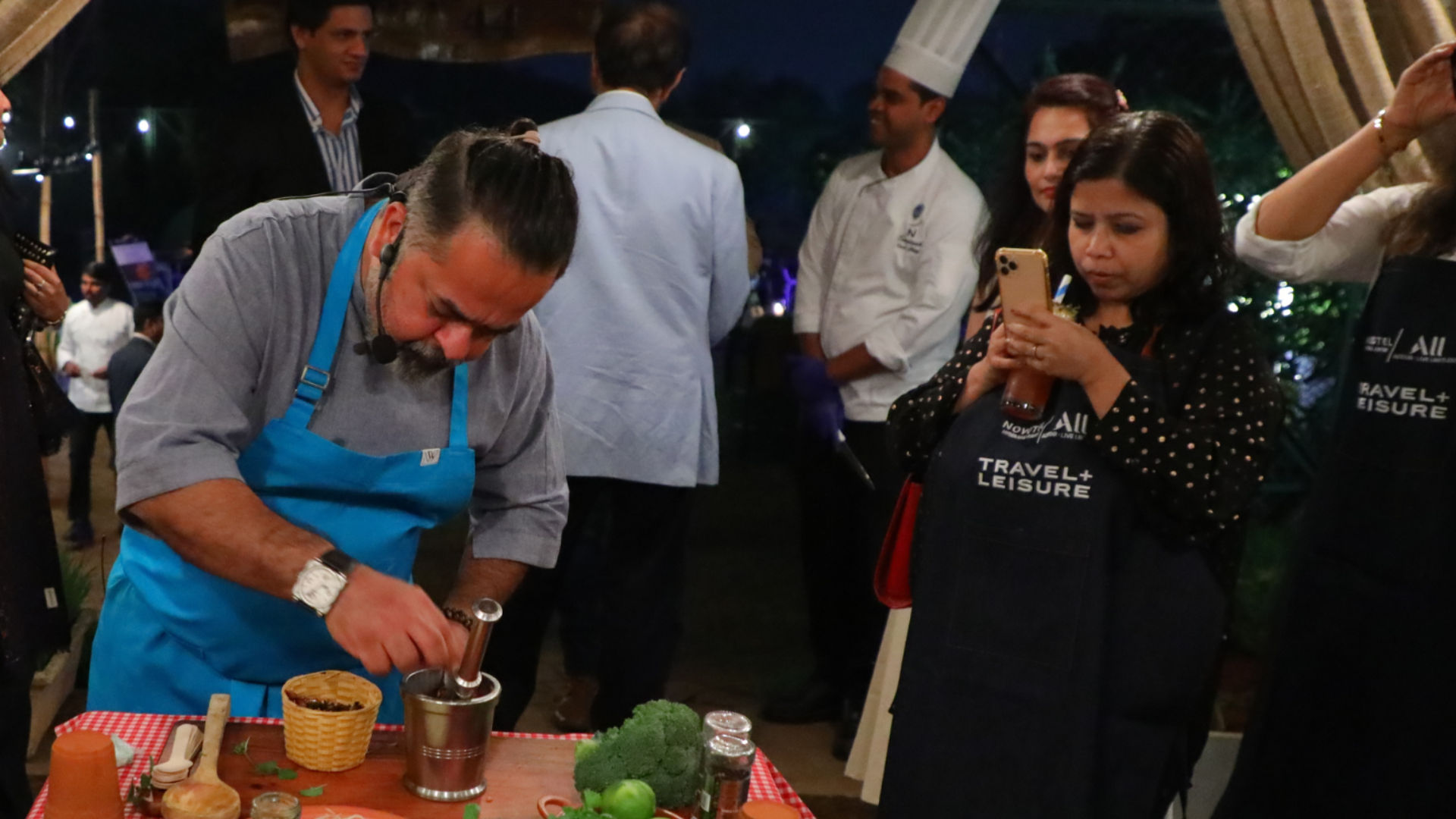 With the intent to give Hyderabad locals a taste of a glamping experience within city limits, Area 44 was set up with a bon fire, comfortable tents, and a live grilling station. With a slight nip in the air on this fall evening, it was a perfect setting for what turned out to be a fun evening. The specially curated Masterclass by Chef Vicky Ratnani and Chef Varun Movva was thoroughly enjoyed by the members of ALL-Accor Live Limitless, against the backdrop of a glamping ambience and a garden full of herbs.
Cherian weighs in, "Area 44, right next to The Patch, is an expansive outdoor space that sets the perfect stage for unique experiences such as Glamping, bonfire, or even dining under the stars. Unforgettable moments are created at Novotel Hyderabad Airport, and these innovative spaces add abundantly to them."
Grilling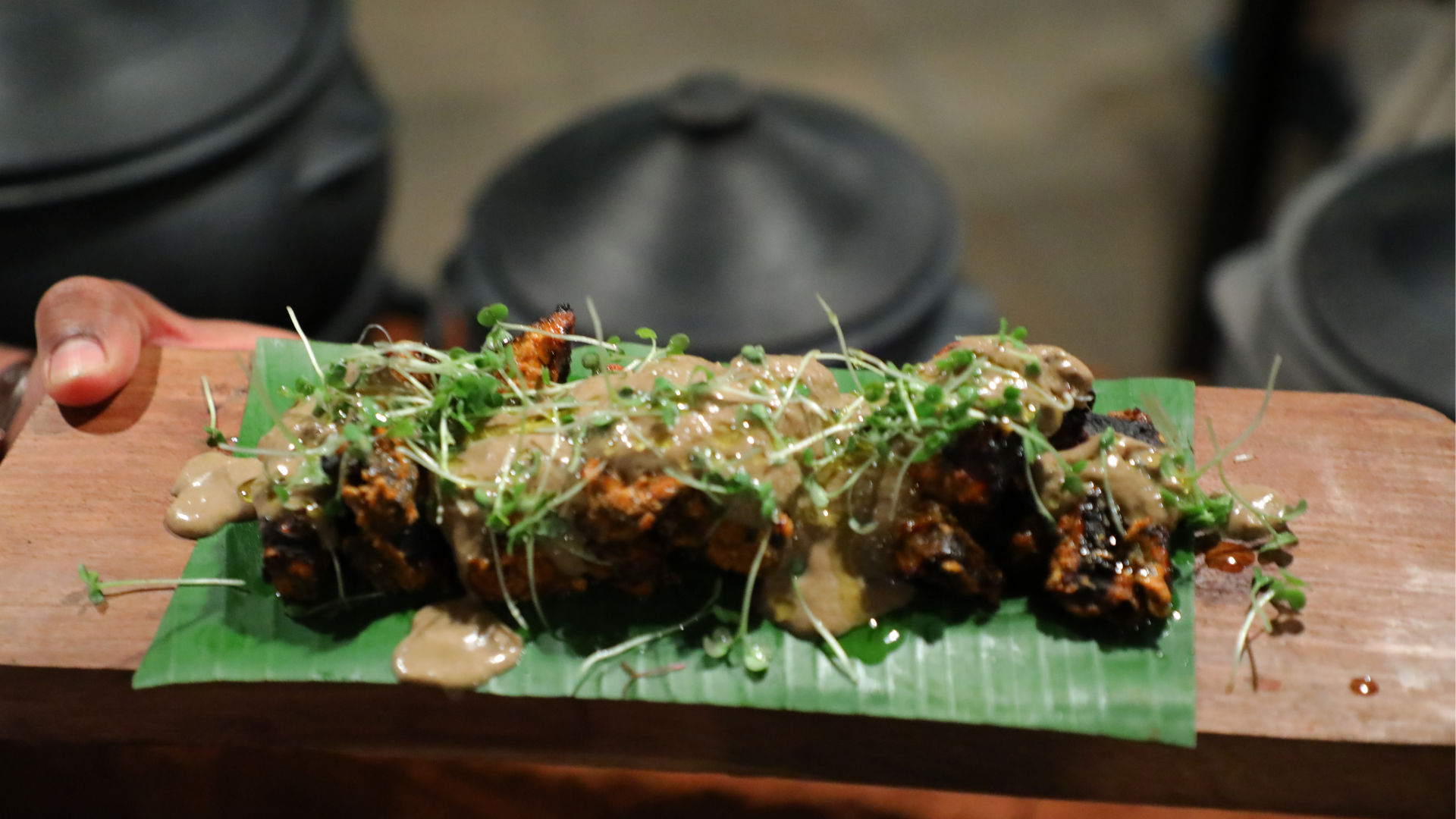 The highlight dishes on the menu included harissa chicken, stoned buffalo or—as Chef Ratnani said—patthar ka gosht. Also on the menu were jumbo prawn Fra Diavolo, grilled achari portobello mushrooms, twice grilled baked sweet potato and corn on the cob with Gongura green chilli and black lemon, along with fresh side salads. In addition to fresh grills, the pièce de résistance of the evening was Chef Movva's French base puff pie with authentic Hyderabad lamb Haleem. On the beverage menu, besides the regular cocktails, Mumtaz, a gin-based concoction, stole the show.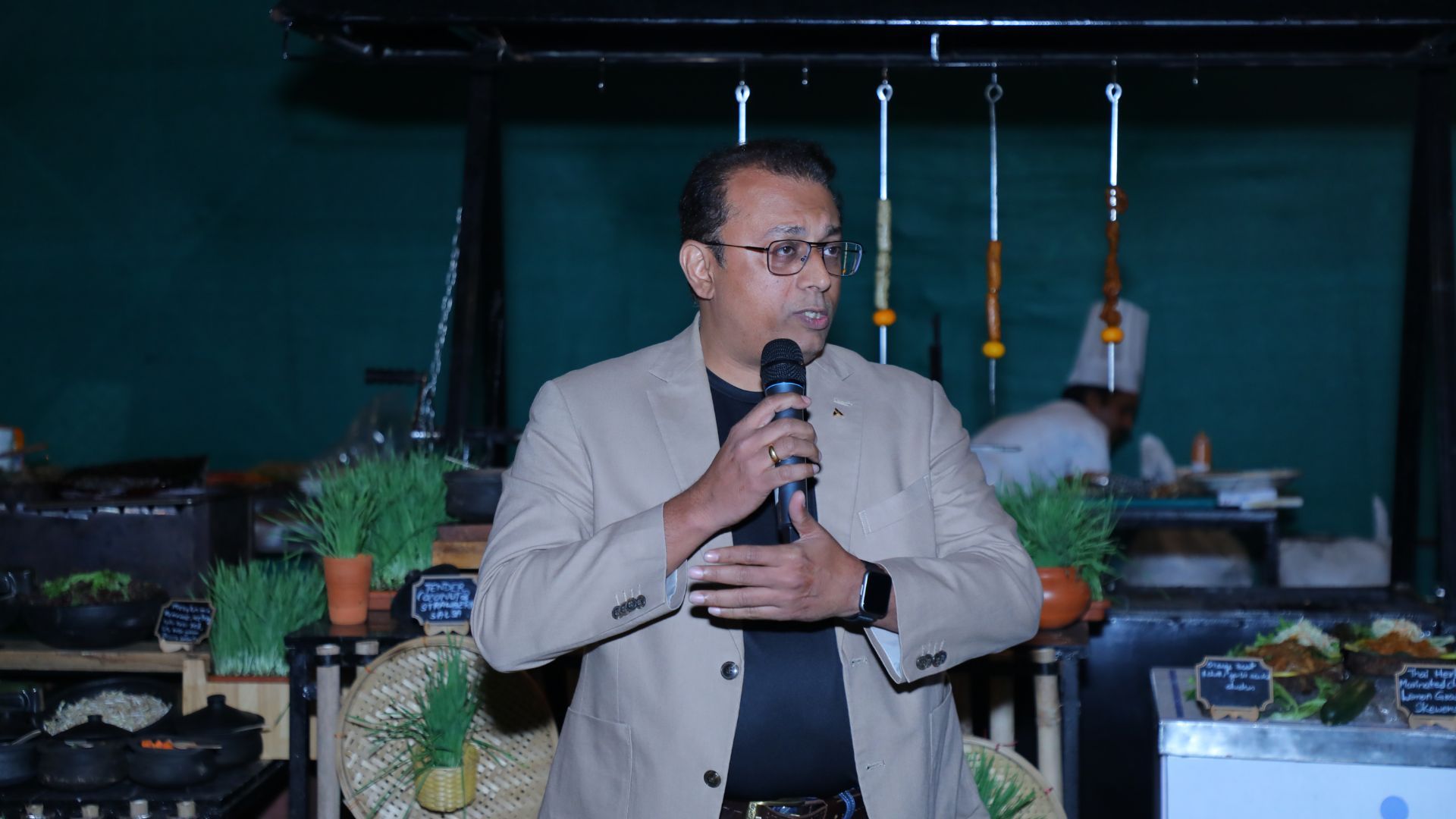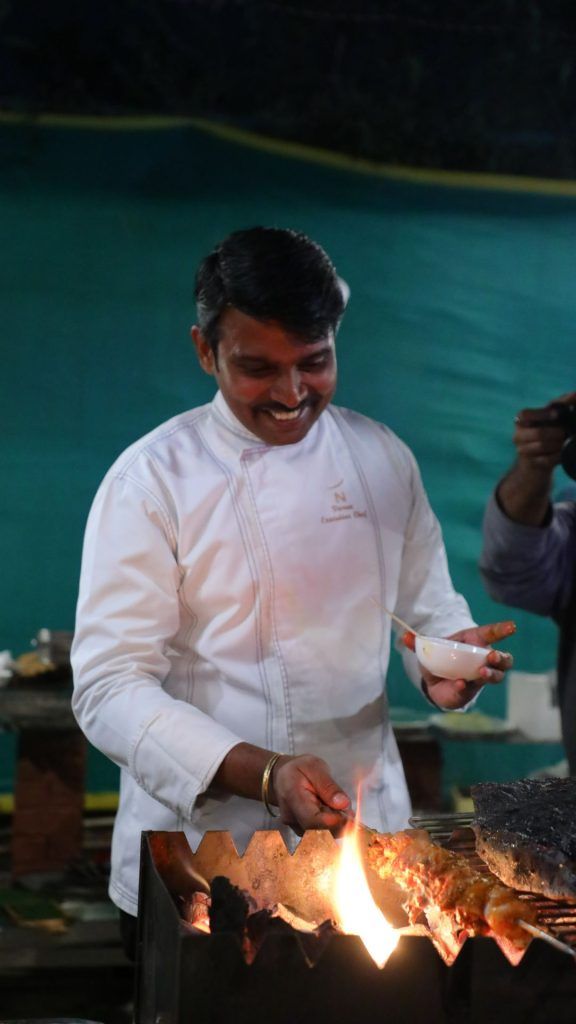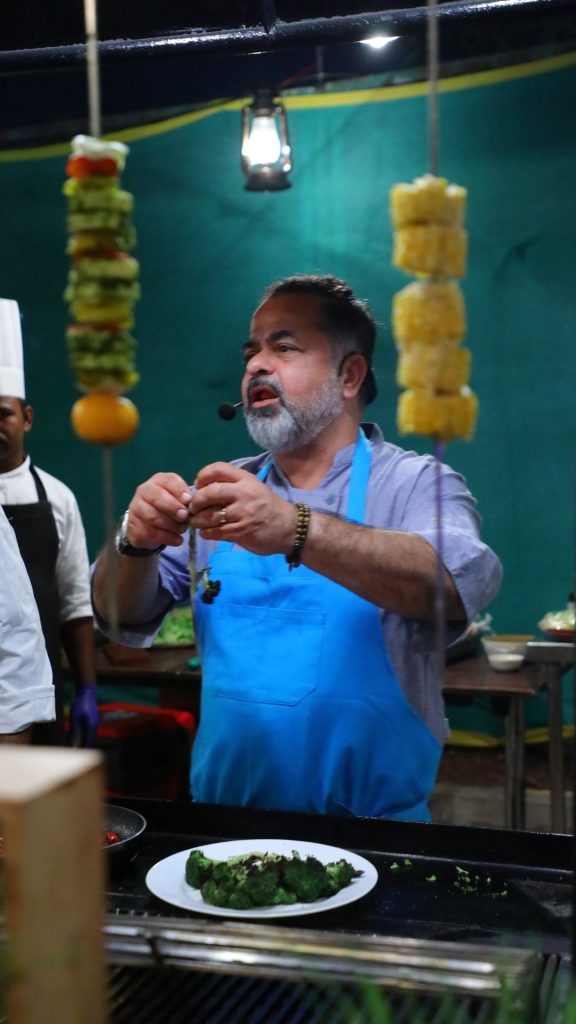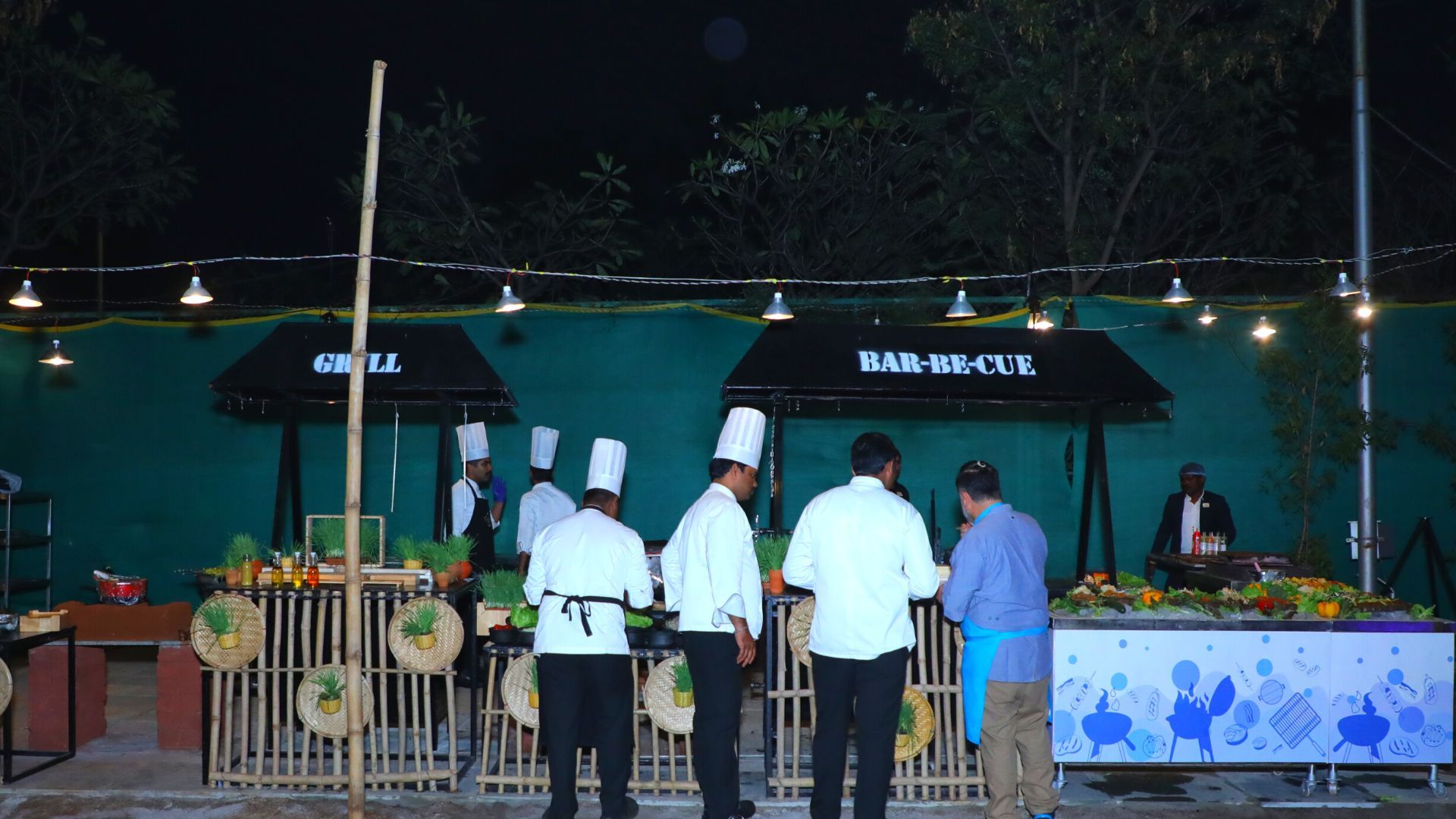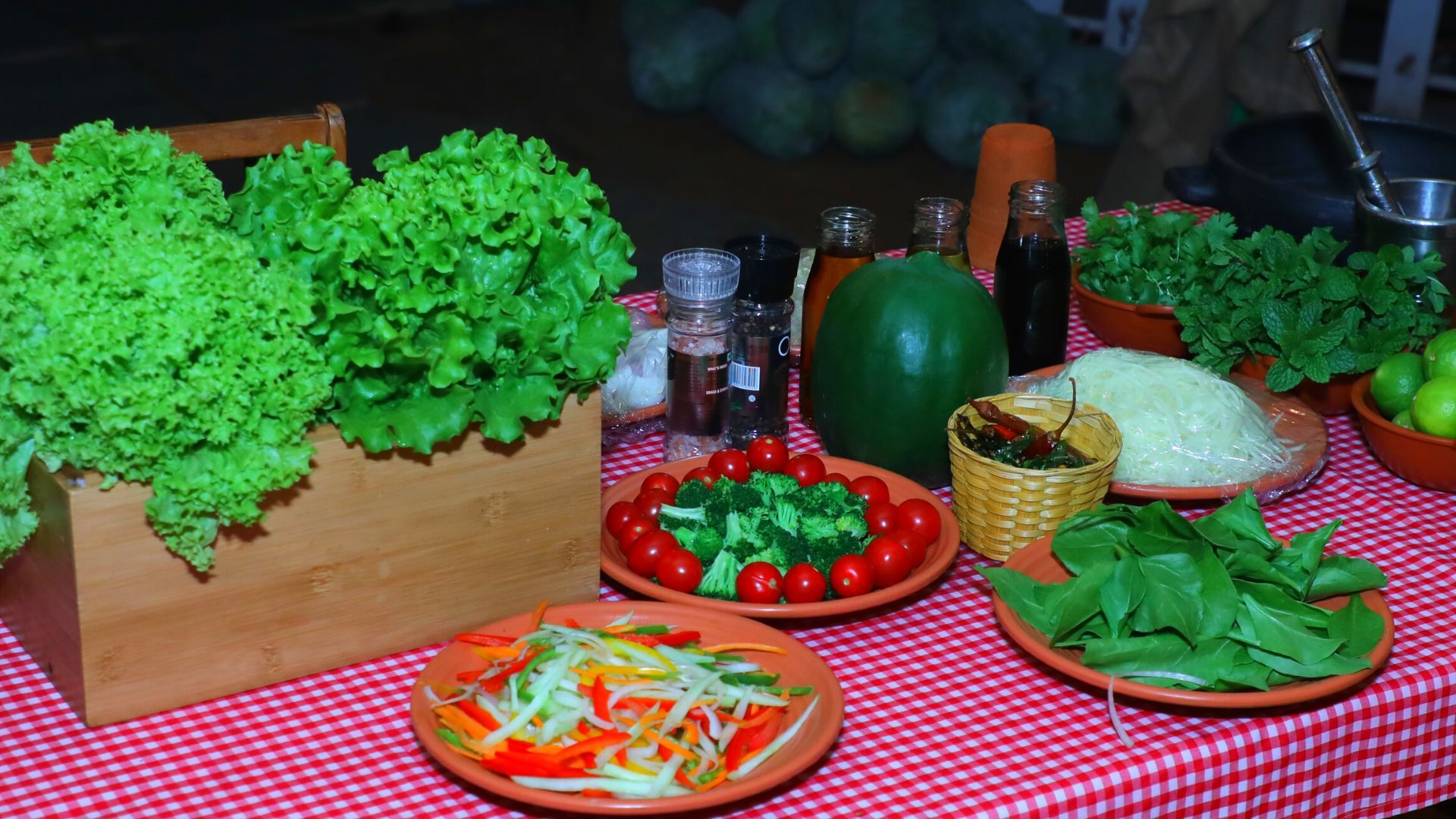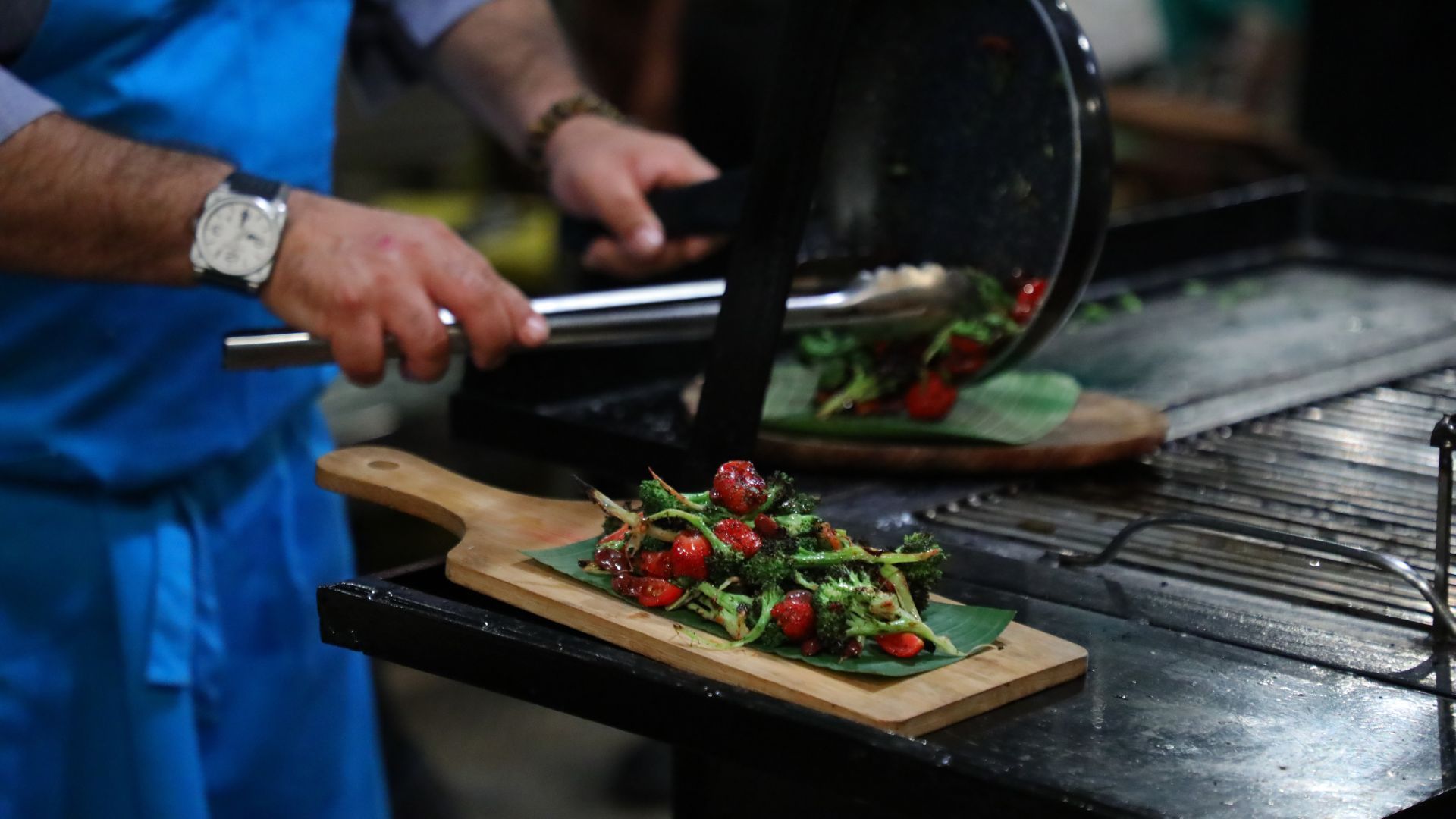 Related: Here Is All That Happened At The Exclusive Masterclass With Chef Vicky Ratnani At Novotel Kolkata