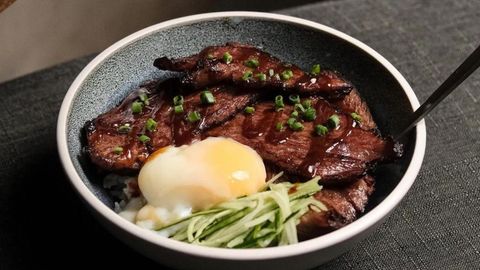 As the country's metropolitan capital, Kuala Lumpur and the Greater Klang Valley area are often known for playing host to some of the most well-recognised restaurants across the country. But it's not just these places that serve the best bites, a suburban area in Selangor called Damansara Kim awaits with some of the best restaurants and food the country has to offer.
Technically referred to as SS20, the quaint neighbourhood first got its start in the early 1980s with a push in development by prominent real estate conglomerate Capita Land Sdn Bhd as one of their very first flagship projects within the Klang Valley area. Fast forward to today, and both the Damansara Kim and adjacent Damansara Uptown locality have seen a rapid uptick in popularity among homebuyers and business owners alike, making them popular destinations for intrepid diners with its wide variety of food, from farm-to-table plates to sous vide steaks and Vietnamese pho.
How to get to Damansara Kim/SS20
Well connected by major highways like the Damansara-Puchong Expressway and Sprint Expressway, as well as served by public transport facilities such as the TTDI MRT station, Damansara Kim is easy to get to
If ever you should find yourself in the vicinity of the area or happen to be looking for your next foodie adventure, check out our recommendations for the best dining spots in Damansara Kim.
Book your stay at Hilton Kuala Lumpur via Booking.com
Book your stay at Hilton Kuala Lumpur via Agoda
8 restaurants for the best food in Selangor's Damansara Kim
Jump To / Table of Contents Written By