India's history of British colonialism has seeped through multiple layers in the country as we know today. But even as contemporary India is flourishing in the culinary scenario and is considered to be one of the game changers on the global dining map, there are a few restaurants which have stood the test of time and been around since the pre-Independence days. Let's take a look at them.
These pre-Independence restaurants in India are pages straight out of a history book. Walk into one of them and you will take a trip to the days of yore. These iconic eateries have kept the taste of the old days alive given that special care goes into following and maintaining the historic recipes – which have legacies of their own. This Republic Day, visit these restaurants across India for a nostalgia-laden meal.
Pre-Independence restaurants in India that are a must-visit
United Coffee House, New Delhi Established in 1942, this is one of the most notable restaurants in India that have been around for more than 75 years now. This time-tested restaurant carries a whiff of history that has been drawing patrons and epicureans from across India. High ceilings in shades of cream and blue, gold murals and Viennese chandeliers – this place is iconic for reasons more than one. It was the first ever coffee house in India to have a multi-cuisine menu, serving Indian, European and Continental fares. The signature Tomato Fish here dates back to that of Bengal in 1792. Step in for a meal amidst the pre-independence antiquity, and we're sure you won't be disappointed.
Address: E-15, Rajiv Chowk, Block E, Connaught Place, New Delhi, Delhi 110001
Contact: +9111 2341 6075
Cost for two: INR 3,000
Tunday Kababi, Lucknow
View this post on Instagram
Whether or not you have been to Lucknow, you have definitely heard of this iconic pre-Independence eatery. Established in 1905 by Haji Murad Ali, this place is famous for its melt-in-the-mouth Galouti Kebabs, Kormas and Biryanis. Nestled in the narrow lanes of old Lucknow, Tunday Kababi still uses its secret age-old spices that are made by the women of the family. For a taste of authenticity and kebabs in their true glory, head to this pre-Independence restaurant in India.
Address: 168/6, Old Nazirabad Rd, Mohan Market, Khayali Ganj, Aminabad, Lucknow, Uttar Pradesh 226018
Contact: +91 522 430 7223
Cost for two: INR 300
Karim's, Delhi Delhi's favourite, Karim's became so popular that they now have outlets all over India. But for a true taste of the old days, there's no better place than the original Jama Masjid outlet. It was established in 1913 by Haji Karimuddin, who opened the Karim Hotel in Gali Kababian, Jama Masjid. His vision was to serve royal food to the common man, and more than a century later, the place has still stayed true to its roots.
Address: 16 Gali Kababian Jama Masjid, Old Delhi, Delhi, 110006
Contact: +9111 2326 4981
Cost for two: INR 1,600
Indian Coffee House, Kolkata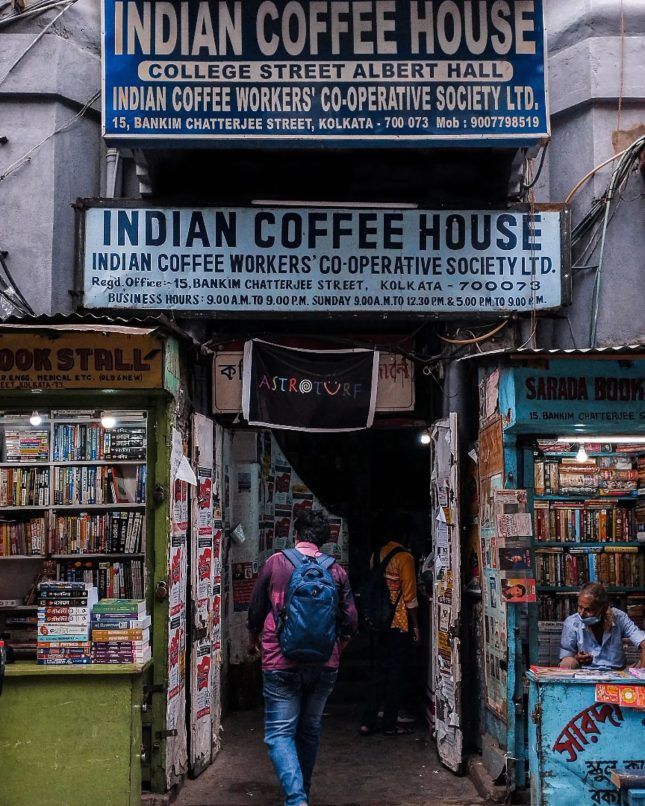 Set in the bustling College Street of Kolkata, the entrance to Indian Coffee House might underwhelm you at first. But once you go upstairs, it will remind you of a Hindi movie straight out of the black and white era. Established in April 1876, this place will make you feel like it's still the 1800s. Sit here for hours with your friends on a lazy day, casually chatting, while gorging on their Chicken Sandwich, Egg Sandwich, Chicken Cutlet and the Filter Coffee that they are known for.
Address: 15, Bankim Chatterjee St, College Square West, College Street, Kolkata, West Bengal 700073
Contact: +91 90077 98519
Cost for two: INR 300
Britannia and Co., Mumbai A lot of the pre-Independence restaurants in India are housed in Mumbai, the city that has an eclectic mix of the old and the new. Founded in 1923, this one is a Parsi restaurant that was started to serve the British officers who were stationed in the Fort area. Now it has become the go-to place for Mumbaikars when they are craving some Parsi fares. The Mutton and Chicken Berry Pulav are still the biggest hits among people who frequent this place.
Address: Wakefield House, 11 Sprott Road, 16 Ballard Estate, Fort, Mumbai
Contact: +9122 2261 5264
Cost for two: INR 1,000
Dorabjee & Sons, Pune Almost 150 years old, this 1878-established pre-Independence restaurant in India has still retained its old world charm. It was started by Dorabjee Sorabjee and was a humble little tea stall initially. In no time, the tea stall started serving traditional Parsi dishes and became popular. Those recipes have been passed down through generations and people still flock to this place for their Dhansak, Patrani Machchi and Salli Boti.
Address: Sharbat Wala, 845, Dastur Meher Road, Chowk, Pune, Maharashtra 411001
Contact: +9120 2614 5955
Cost for two: INR 600
Nizam's, Kolkata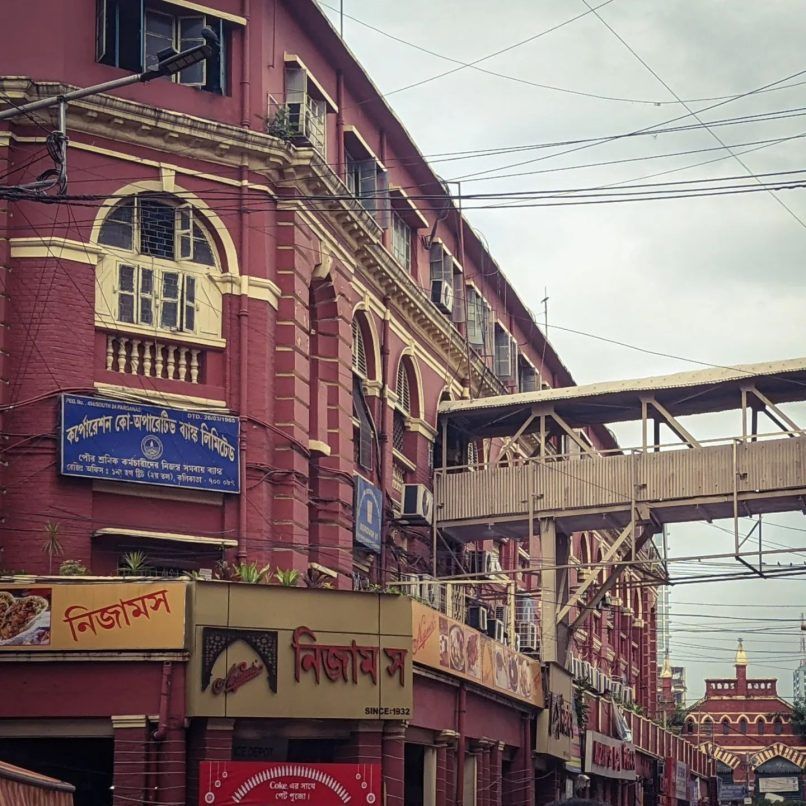 Founded by Sheikh Hassan Raza in 1932, Nizam's was named after his son Sheikh Nizamuddin. The legend goes that Nizam's was the inventor of the famous kathi rolls, which was an accidental discovery. Apparently, kebabs were a big hit among British officers, but they found it inconvenient to have the kebabs by hand, as they would get the juices and gravies all over them. So Nizam's started to wrap the kebabs in a flaky paratha and further wrap it in wax paper to hold everything in place. And the rest is history!
Address: 23 & 24, Hogg St, near Axis Bank Atm, New Market Area, Dharmatala, Taltala, Kolkata, West Bengal 700087
Contact: +91 70447 23222
Cost for two: INR 450
All Images: Courtesy Instagram
This story first appeared on Lifestyle Asia India
Related: Have A Bite At These 7 Pre-Independence Bakeries In India For A Taste Of Vintage