We Slip Into A Food Coma At The Recently-Reopened The Art Of Dumpling In New Delhi
The Art Of Dumpling (TAOD) in Connaught Place, New Delhi reopened recently after months of lockdown-induced closure. We sample some of their dumplings and offerings from across the globe. Text and photographs by Anushka Goel
The Art Of Dumpling (TAOD) in Connaught Place opened earlier this year but had to temporarily shut shop due to the ongoing COVID-19 crisis and the second wave of the pandemic. The restaurant recently reopened its doors for dine-in customers (the place's cloud kitchen, K-cubed, also delivers within a 49-kilometre radius), where I stop by for a meal. The plush interiors, done in shades of brown and cream, are warm and inviting, and each of the spacious, comfortable tables have a bottle of hand sanitiser on it—a must amid the COVID-19 times. Adipta Majumder, the founder, food curator and principle designer of the restaurant, tells me, "Food is not just eating, it is an experience. With this vision, Kahhak has brought TAOD, which presents India's largest menu of dumplings featuring 149 kinds along with a vivid range of handpicked Asian flavours from different parts of the globe." The restaurant also features an elaborate selection of delicacies from Japanese, Thai, Chinese, Mughlai cuisines—which Majumder curated from his extensive travels—along with a delicious medley of tea and coffee.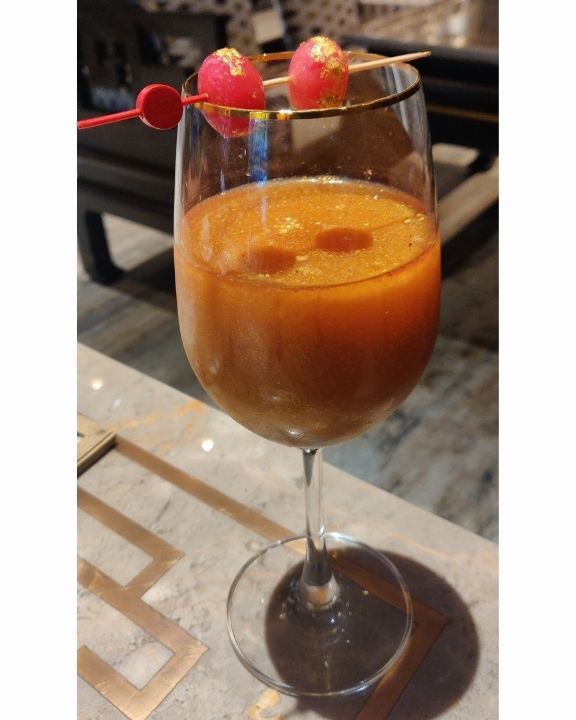 My meal begins with the Sparkling Golden Cranberry—a non-alcoholic take on the sangria, which is fruity, sweet and refreshing. The beverage is a visual treat, too, with its sparkling gold dust and frozen garnishes. Served along with the beverage are starters—a sago crisp, pickled vegetables, roasted peanuts and a dip, each with a distinct flavour of its own, and an appetising teaser while I wait for the first course to arrive.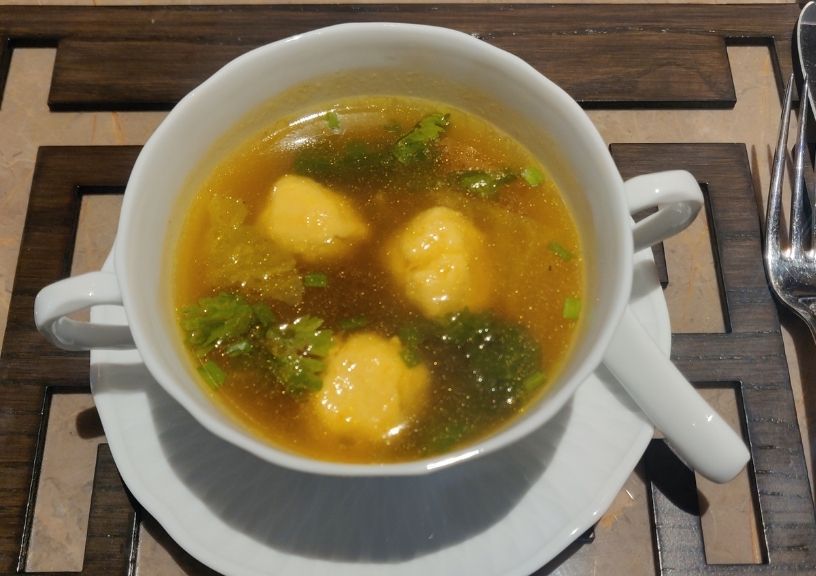 The first dish on the menu is Gondi—a clear broth with vegetables and meatballs made with chicken and prawns. The broth is delicately flavoured and the tender vegetables retain their bite. But the star of the show is the meatballs—succulent, juicy, bite-sized pieces that explode with flavour on my palate!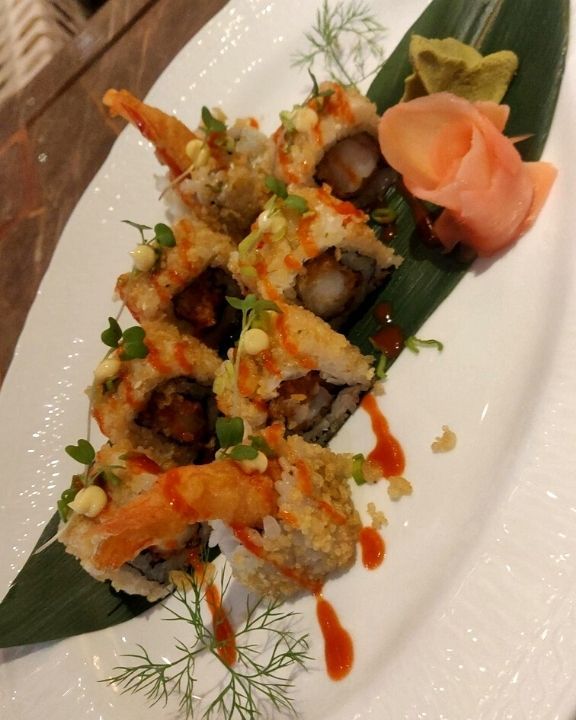 The next is the Prawn Tempura sushi. The neatly-wrapped sushi—that encases perfectly cooked prawns with tender rice, which comes paired with wasabi and soy sauce—unleashes a gamut of flavours.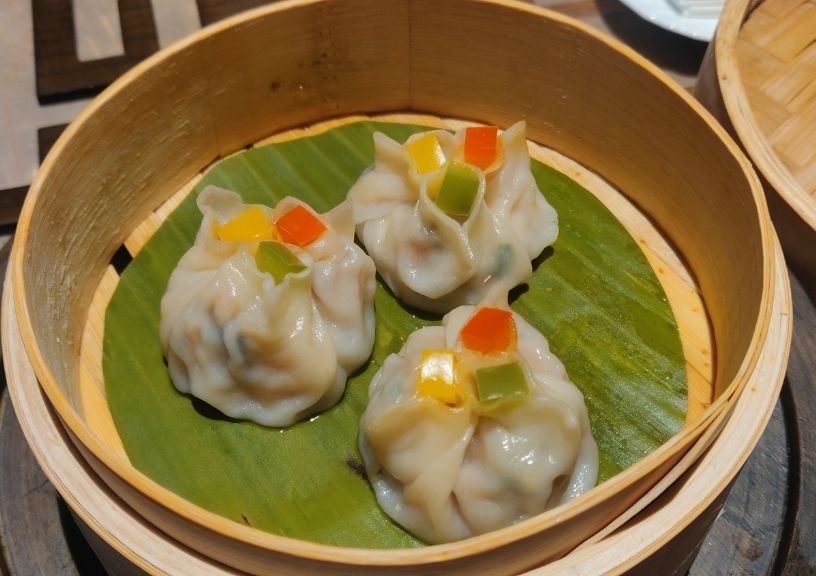 The sushi is followed by the Vegetable Dumplings, which have a beautifully tender skin along with a simple but delicious stuffing. Surprisingly, I like these more than the chicken dumpling; and that's a lot coming from a non-vegetarian such as me!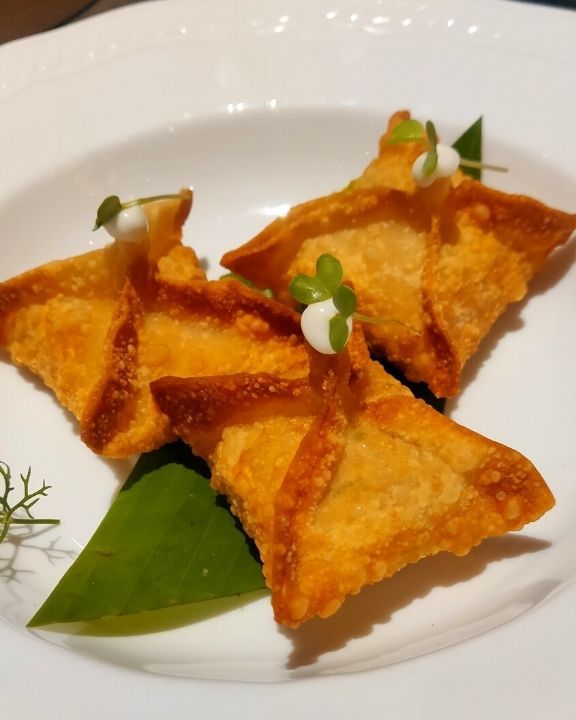 Next up is Rangoon, a crispy dumpling with a crab filling and Burmese flavours. The creamy, saucy filling has a delectable bite, and the contrasting textures—crispy, chewy and creamy—tingle my tastebuds.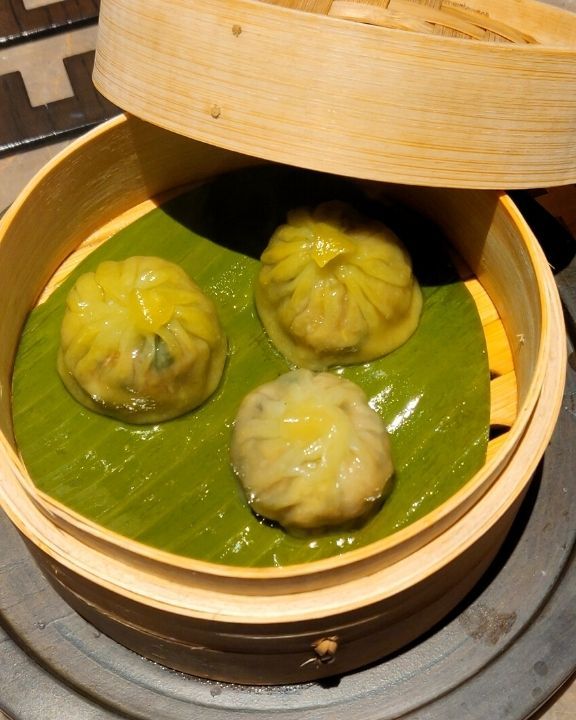 Up next is the Chicken Xin Pong Dumpling—tender, flavourful chicken wrapped in a delicate, flavourful skin, which pair extremely well with the condiments.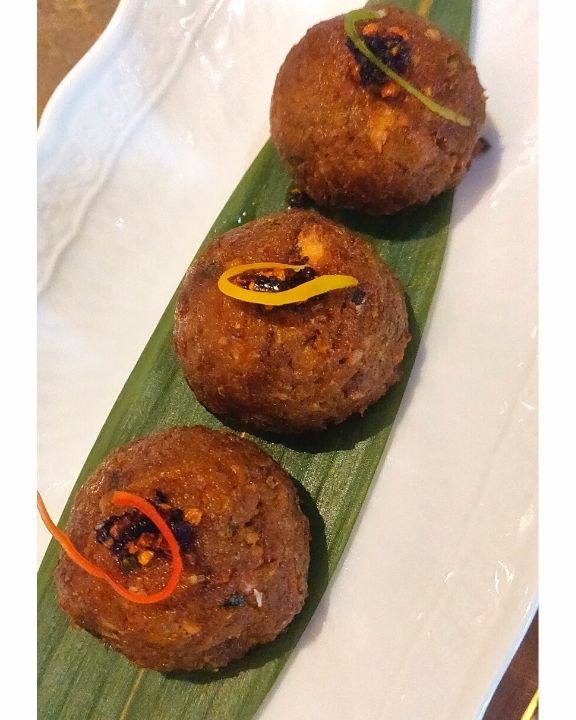 This is followed by their Mock Duck Dumpling, made with soy. Contrary to my expectations, the dumpling is succulent, juicy, and has full-bodied flavours that linger on my palate for a while.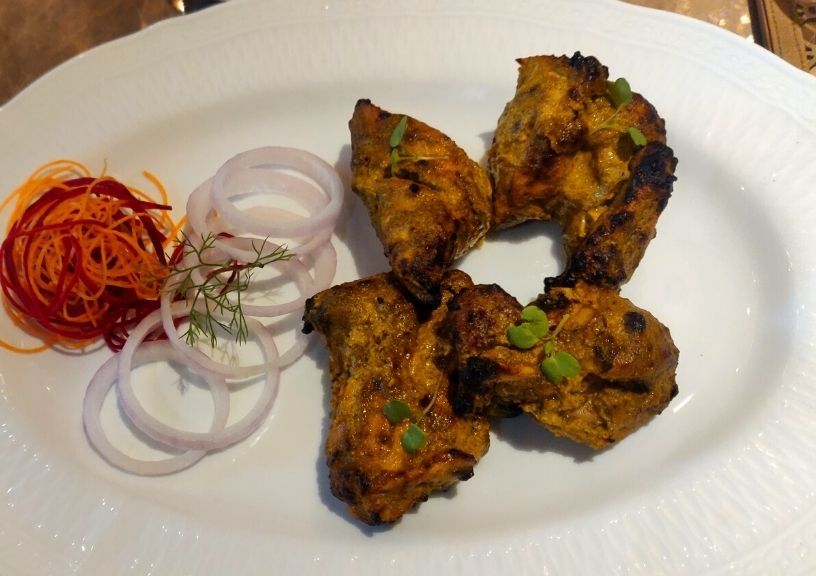 After a breather and a few sips of my mocktail to refresh myself, I am served TAOD's Tandoori Chicken. The restaurant not only specialises in an extensive dumpling menu, but also offers amazing world cuisine such as Dal Bukhara, Pad Thai and more. The tender chicken is served with mint chutney and onions, and the perfectly herbed tikka is a treat!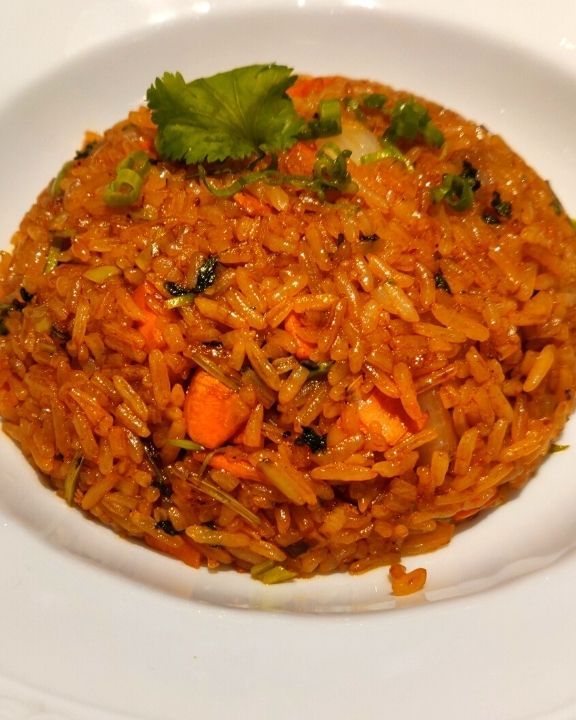 This is followed by the Khao Pad Rice, a vegetarian offering that explodes with Asian flavours. The rice has a bite to it, and the sauces and vegetables blend perfectly to create a wholesome, tasty meal. This is also among my favourite dishes I've sampled here!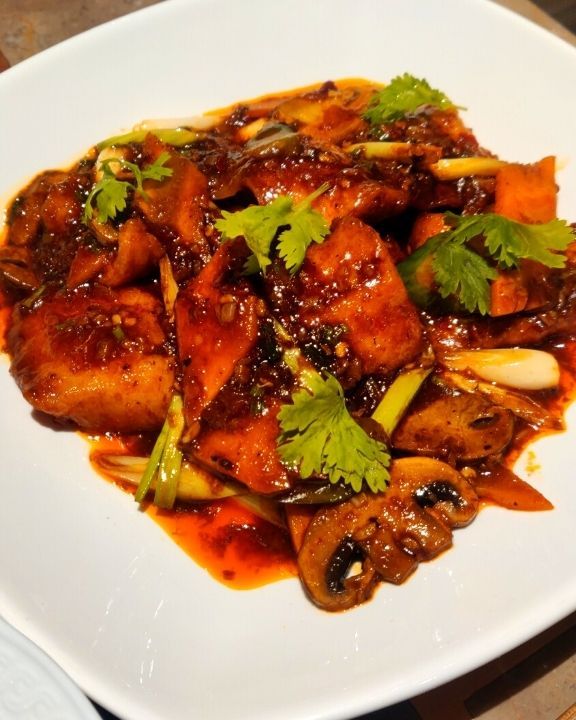 Next up is the Fish in Mahalak Sauce— tender, flaky fish in a shiny, silky sauce with bits of mushrooms and spring onions. I am already full by this time, but I can't help myself; I keep going back for more of this umami flavour bomb!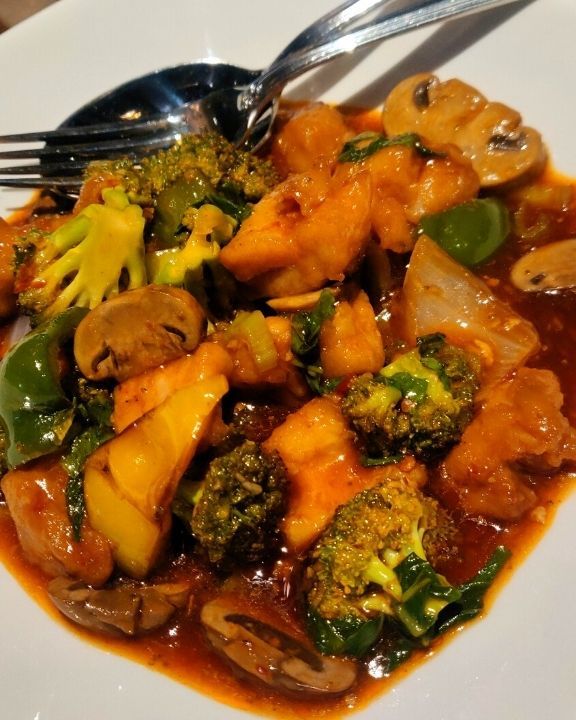 Speaking about umami, the next dish I am served is the Broccoli Chicken—tender pieces of meat with crunchy broccoli coated in sauce. The umami flavours hit just the right notes as I slip into flavour heaven for the umpteenth time.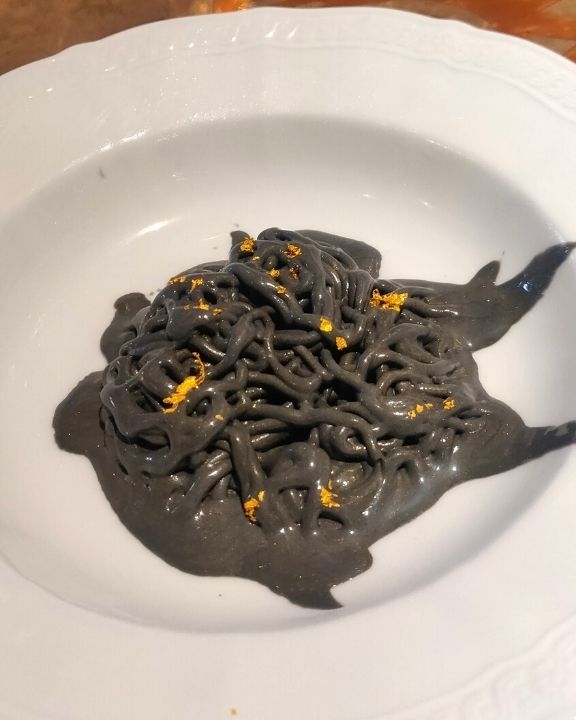 No meal's complete without dessert and the one I am served is a showstopper in its own right. The Auric Black Spaghetti looks like a bowl of noodles, but once I dunk my spoon into the plate, I realise it is something else! The dish, an ice cream, has a grungy black appearance, but the flavour is delicate and almost fruity. It cleanses my palate—instead of adding another heavy note of flavour—leaving me satiated, happy and content.
Where: The Art Of Dumpling, Marina Arcade, G – 18, 19, 23, 24, Ground Floor, Connaught Circle, Block G, Connaught Place, New Delhi
Cost for two: INR 2,000 (approx)
For reservations, call: +91 88488 48775
Related: 1911 At The Imperial Has Relaunched Its Sunday Brunches On World Tourism Day, And We Bring You A Taste Of It!