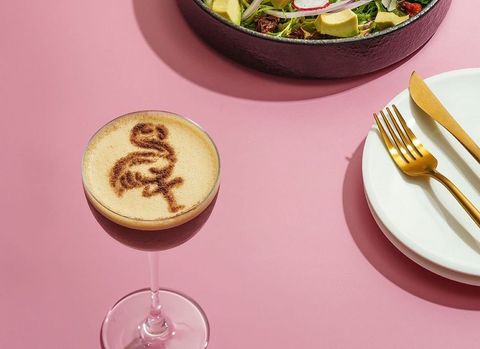 Caffeine in a cocktail: the Espresso Martini is the most emblematic example of the style, and these are the best examples in Singapore.
Comprising of vodka, espresso, and coffee liqueur, the Espresso Martini is a modern addition to the lexicon of classic cocktails. Among its many origin stories, one of the more audacious tales came from Dick Bradsell. The British bartender claimed that while working at a London club in the 1980s, a supermodel walked up to the bar and asked for something that would "Wake me up, and then f**k me up." Voilà, the Espresso Martini was born.
Much of the weight in an Espresso Martini is carried by the coffee, and bars that make the drink well are particularly focused on the ingredient. At Jigger & Pony, they work with a local roaster to create a coffee blend just for the cocktail, while The Store's homemade coffee kombucha adds a tingle to the drink. Others see fit to riff on the cocktail's template, such as Night Hawk's rum and cold brew concentrate version, and roasted chicory from Underdog Inn.
7 bars that serve the best Espresso Martini in Singapore
Jump To / Table of Contents Written By