This Easter, Sample These Bakeries In Goa For The Best Easter Eggs And Traditional Feasts
Bookmark this list of the best bakeries in Goa that make Easter eggs and low-key restaurants that serve a traditional feast on Easter Sunday! By Nolan Lewis
I am on a quest for the elusive Easter egg—not the sort that you keep an eye out for in a superhero movie but those big, hollow, edible treasure troves made from marzipan or chocolate, loaded with tiny éclairs that have saved me on Easter Sunday more often than any metahuman can!
Unlike Christmas, Easter in Goa is a far more subdued, family affair that is off-the-radar for most tourists. Apart from the luxury hotels, only a handful of small restaurants serve traditional Easter luncheons. There is a bakery doling out Easter eggs on almost every Goan street, but then again, finding one where the marzipan doesn't taste rubbery is next to impossible. What should a solo traveller like me wanting his slice in the festivity do?
ENDING THE LENTEN FAST
I ask a priest at the Panjim church for suggestions. He frowns, telling me that I should know that before the Easter egg, there is the hot cross bun, a guilty pleasure that connotes the end to forty tortuous days of Lenten fasting! Goa has a legacy of old-world bakeries that opened their shutters close to a century ago—Jila bakery in Loutolim, Confeitaria 31 De Janeiro and Mr. Bakers 1922, both in Panaji—serve them hot, buttery, sprinkled with just the right amount of brown sugar and cinnamon spice. "Having abstained from sweets and chocolates during Lent , a rich, warm hot cross bun on Maundy Thursday is the perfect buildup to the Easter Sunday overload of Easter eggs and goodies," Nathan Fernandes, the proprietor at Mr. Bakers 1922 in Goa tells me.
In contrast to these old world establishments, is Padaria Prazeres, an artisanal bakery and European-inspired café opened just last year in Caranzalem. Apart from hot cross buns, the freshly-minted bakery will also be baking an assortment of truffles, cheese scones, maddies, pastéis de nata, and more.
EASTER EGGS: MARZIPAN OR CHOCOLATE?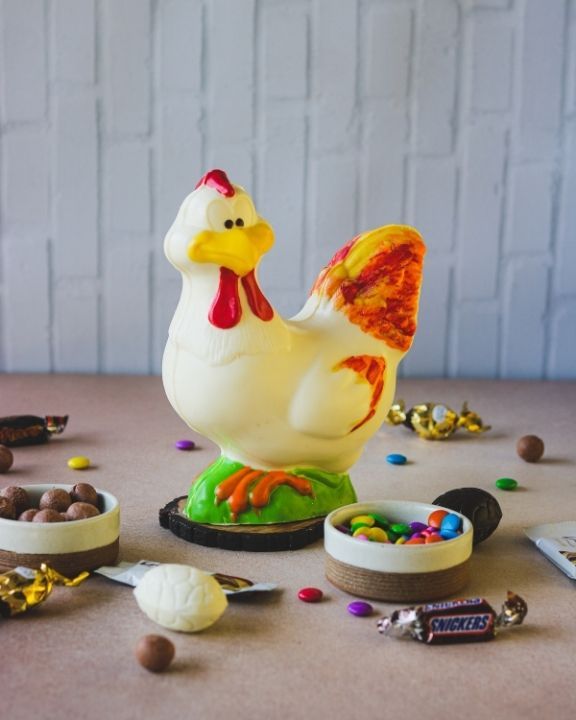 Many friends in Goa tell me that Baker's Street in Sangolda makes endless variations of marzipan Easter eggs detailed with flowers and piping, edible figurines such as Easter bunnies and roosters that will leave you spoiled for choice. If you prefer your eggs in chocolate, chocolatier Judy D'costa runs Classique Chocolates, an atelier in Parra.
Odette Mascarenhes is called the 'Culinary Queen of Goa' for writing many cookbooks documenting Goa's heirloom recipes. "I remember my grandmother serving forminhas, small fancy sandwiches, pâté on toast as hors d'oeuvres , as the urrak and wine kept flowing. Then after prayers at the table, there would be pork sorpotel, chicken cafreal, sannas, a prawn pie similar to the Apa de Camarao and a rice preparation called Arroz. Easter eggs weren't in the 60's, so they were later introduced into our celebrations, the one which had a stuffed yellow toy chick inside the shell." she says.
Traditionally, there used to be a centerspread on the table displaying a vase with bougainvillea, a mainstay in the Portuguese garden and a fruit basket overflowing with mangoes, jackfruits, karandas, cashews and jamuns, though the celebrated food critic admits that is a dying custom.
WHERE TO EAT ON EASTER SUNDAY?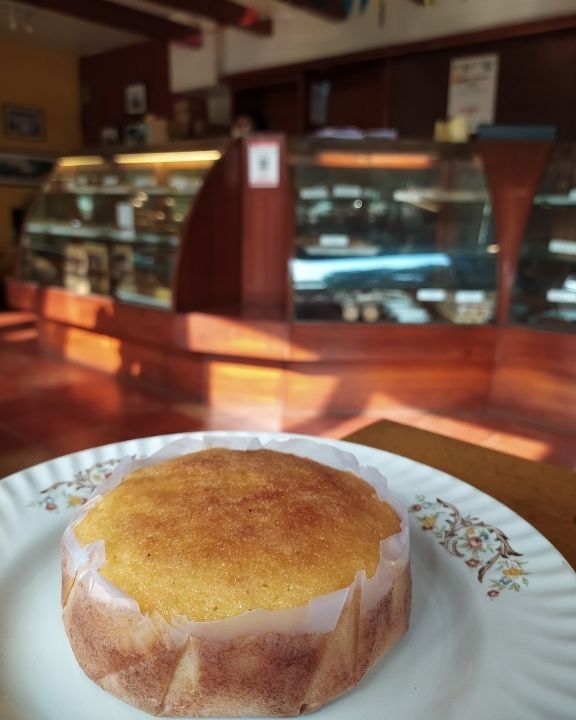 For the lonely traveller, Mascarenhes says that a few restaurants have long tables and serve late lunch, but need to be reserved well in advance. She recommends Chef Peter's Kitchen, a humble eatery in Pilerne. Ninoshka Fernandes, the chef's daughter, answers the phone when I call and narrates the menu, "Stuffed roast chicken, pork cabidela, roast pork, kazaracho stew, stuffed squids, fish Portuguese. pork sorpotel and vindaloo," she says.
The Goan Kitchen in Loutolim home delivers hampers of pork pies, beef pastéis, chicken cafreal, forminhas and cheese balls as starters, pork salgada, recheado squids and beef roulade for mains, with potato kapaan and arroz con coco as accompaniments.
If you prefer a more fancy setting, Cavatina in Benaulim, Goa puts a spin on traditional Easter recipes, with a pulled chicken cafreal with rosti potatoes and quail eggs; rice pancakes fermented with coconut toddy filled with a prawn balchao stuffing; neuris stuffed with pork and water chestnut, apple lonche and bacon cream reduction; tambdi bhaji parcels, and so on.
Despite how Goa is touted as a cosmopolitan city by many travel magazines, Goa still is a cluster of many villages with its secrets that only travel through word-of-mouth. Almost every village has one old, Goan aunty who makes fruit wines fermented from plums, honey, mangoes, pineapples, bimlis and jamuns, through the Easter season, but refuses to be named because of alcohol permit requirements. You have to just ask around!
Related: Bookmark These 10 Beach Villas In Goa For Your Next Holiday