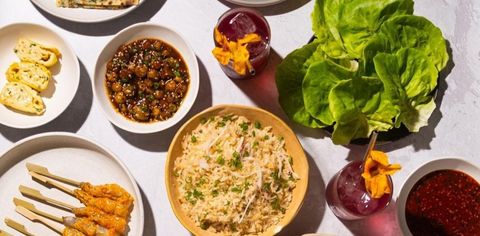 To celebrate its fifth anniversary, Masque Mumbai is opening pop-up restaurants in five cities, starting with the country's capital, Delhi. By Meenakshi Maidas
What's not to like when you get presents for someone else's birthday? We sure are welcoming one such gift from Masque Mumbai! The 'ingredient-driven' restaurant has announced that it will be opening pop-ups in five cities across India as part of its fifth anniversary celebrations. The first city Masque is bringing the party to is the country's capital city, Delhi. So dilliwalas, mark your calendars for July 29, 30 and 31 at The Manor, New Delhi; and reserve your seats for 07.30pm or 08.30pm to enjoy the 10-course dinner on offer.
View this post on Instagram
While number this 32nd winner of Asia's 50 Best Restaurants is yet to announce the remaining cities, we suggest you keep your fingers crossed! After all, what makes Masque special is that you can taste the Himalayas in the food. Masque is creating a new wave in Indian cuisine by combining local flavours and age-old practices with innovation and technique. Executive Chef Prateek Sadhu and his team have made trips to Ladakh to forage fresh ingredients, according to their Instagram highlights. Their ingredient-bound menu changes according to seasons, too. Their main goal is to extract maximum flavour from local produce. Masque Lab, their latest innovation, serves as a dedicated space to research and experiment on ingredients, according to their website.
View this post on Instagram
Their cocktail menu features drinks inspired by ancient Ayurvedic philosophy and five elements: bhumi (earth), jal (water), agni (fire), vayu (air) and akash (aether or void). The bar also allows you to choose from a variety of herbs to infuse in your own gin.
Related: Chef Prateek Sadhu Of Masque Talks About Indian Ingredients He Can't Live Without
Written By