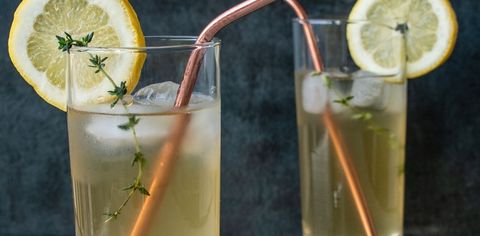 If you love tea and like to experiment with different flavours combinations, you may have tried a variety of artisanal teas over the years. This summer, check out these artisanal tea brands that serve the most exotic summer teas for the perfect refresher in the heat! By Anushka Goel
India is a country that thrives on its tea – be it a cup of masala chai or a simple oolong tea, or cups of steeped earl grey or flavourful green teas. Keeping this in mind, along with the fact that Indians love to experiment with their chai, several artisanal tea brands have emerged, which offer various types of green, black, oolong, white and other. Some of these brands have a range of exotic summer teas, which are here to make this season all the more special for you. Check them out below!
Exotic summer teas you should try this season
Butterfly Ayurveda
View this post on Instagram
The floral, fresh notes of this tea help balance pitta and help boost your heart health. Made with real dried rose petals, the tea has an uplifting, calming and soothing effect on your body and mind, making it the perfect way to combat the summer heat. What's more, rose petals aid digestion and help cool the stomach, ensuring the heatwave doesn't catch you with this exotic summer tea!
Price: INR 234 for 20 tea bags
CelesTe Peach is among the most popular iced tea flavours out there, coming behind lemon iced tea (since that's what most of us have grown up with). The sweet, citrusy flavour of the fruit complements the earthy, leafy notes of the tea perfectly, creating a naturally sweet blend that makes your summer iced teas all the more special. And CelesTe Artisanal Tea is one such brand that is making refreshing teas this summer. Their Just Peachy tea has notes of peach, mint and ginger, blended with green tea, and the tropical notes cool the body and rejuvenate your senses while being a healthier alternative to the sugary instant iced teas available on the market.
Price: INR 799 for 50 grams (approx 20 cups)
Teabox
View this post on Instagram
Among the exotic summer tea launches this year are the first flush teas by Teabox. These teas are delivered to consumers within a week of plucking, making them the freshest possible. They have a variety of blends to choose from, but we recommend the Darjeeling Badamtam Spring White, which is a limited edition blend.
Price: INR 3,399 for 50 grams (approx 20 cups)
Octavius Tea Summers can dehydrate and exhaust us much quicker, as our body loses salts and water quicker than ever. And one of the best (and healthiest) ways to rejuvenate this season is with a simple cup of tea! Octavius Tea offers a caffeine-free herbal blend tea blend, the Flavour Burst Tea, which has notes of cinnamon, hibiscus, cloves and lemon peel. This antioxidant-rich tea not only helps cool the body but is antibacterial in nature, healing your body from within.
Price: INR 445 for 100 grams
The Infused Kettle
View this post on Instagram
Oranges and tea make for a stellar combination, with the citrusy freshness cutting through the earthy, slightly bitter notes of the tea to make for a refreshing experience. The Infused Kettle's Orange green tea is one such exotic summer blend that calms your senses and rejuvenates you after a long day. Enjoy it as is, mixed into a summer cooler or even as a mixer for your cocktail and enjoy!
Price: INR 455 for 50 grams (approximately 20 cups)
Image: Courtesy of The Matter of Food/Unsplash
Written By