Delve deeper in the Spanish cuisine —from small bites, wines, to celebrations galore! By Bayar Jain
Much like the country itself, Spanish cuisine is known to blend traditions with modernity. From serving tapas and tortillas, to paellas, or even a quintessential gazpacho, this European nation has rightfully cemented its position as a bucket list-worthy culinary destination among travellers and gourmands, alike.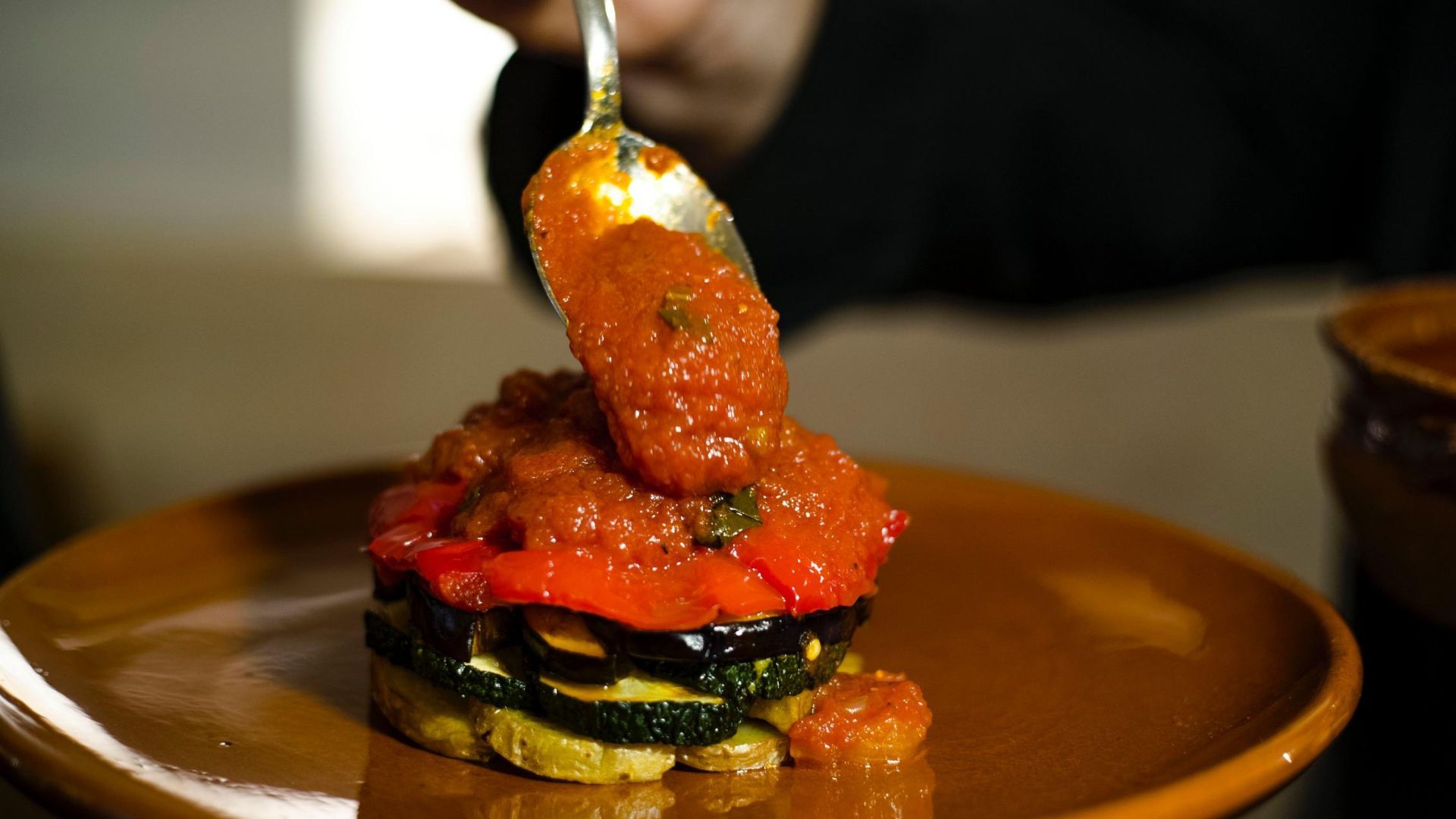 A hearty douse of olive oil (fun fact: Spain is the world's largest producer of olive oil!) seeps into almost every dish, while sofritos or vegetables sauces serve as the base. Garlic, too, finds a spot on every platter; as does a generous sprinkling of herbs like parsley, oregano, rosemary, and thyme. Meat-eaters swear by the Iberian Ham, a source of national pride for Spain; or even taste octopus with potatoes and paprika oil in Galicia. Non meat-eaters can savour vegetarian classics like marjocan vegetable soup or tortillas made with chickpea flour and water. Increasingly, Spain's vegan dishes are starting to find a spot on a gourmand's list as well, as are Spain's variety of cheese!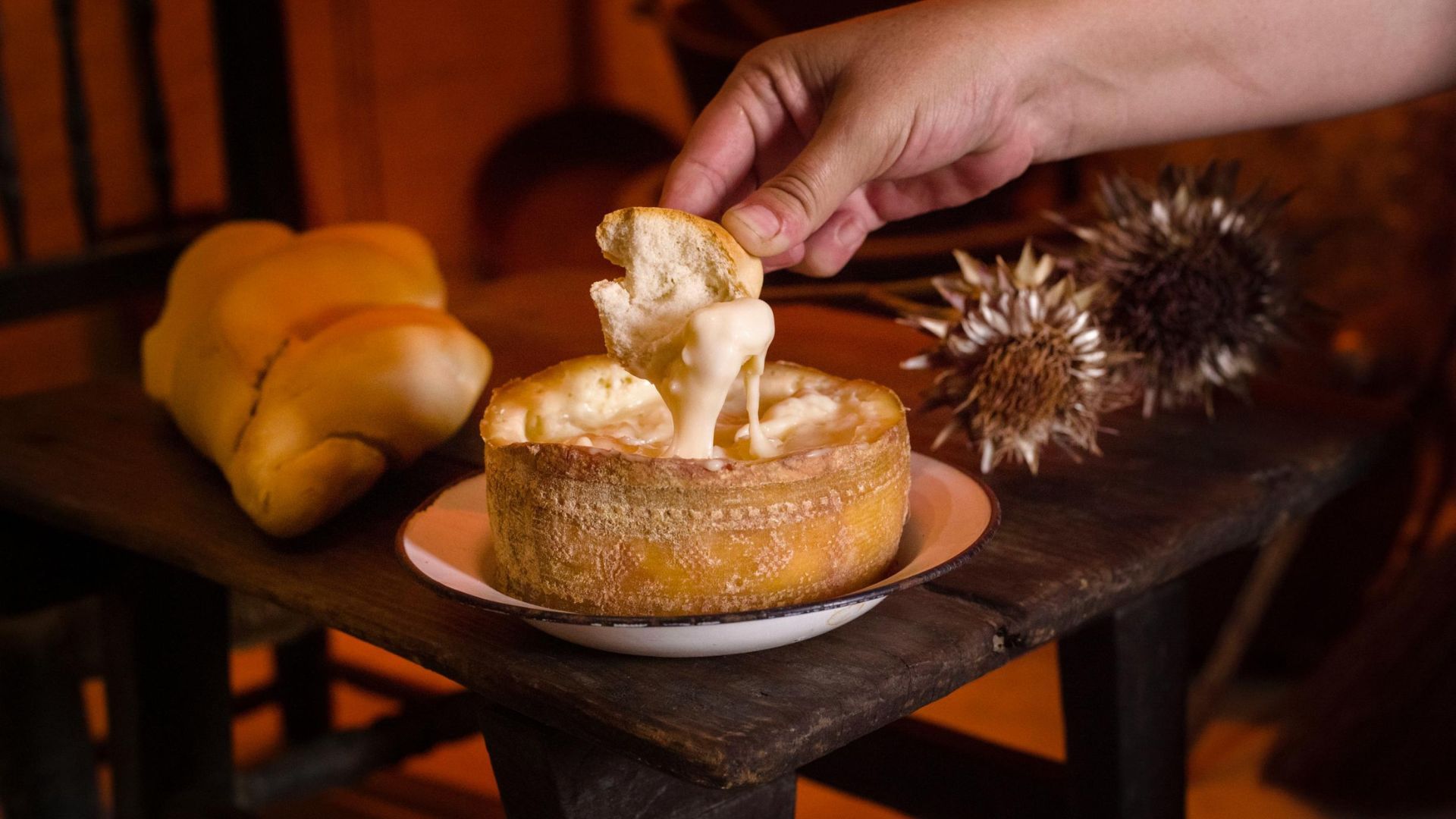 Many are surprised to learn about Spain's cheese prowess. In fact, the nation is home to cabrales, a blue cheese from Asturias; the quesada or Pasiega cheesecake from the country's northern side; cheese-makers in Lanzarote that have been practicing this tradition for centuries; and even a dedicated cheese route in Extremadura where the intense and creamy Torta del Casar cheese can be sampled.
As travellers increasingly turn towards Spain for a gastronomic adventure, here's a crash course of Spanish cuisine!
Savouring Spanish Cuisine
The Indian Connect
Spanish food, much like Indian cuisine, is varied. Vegetables and meat, too, are found in abundance in both, signalling a common palate between the two nations. Take the use of saffron, for instance. While the crimson-coloured spice finds its origins in India, Spanish cooks have seamlessly adopted its flavours in their creations. Today, Spanish cuisine sees the use of red gold, as it is fondly called owing to its preciousness, in its rice dishes, stews, meat, and even desserts. This flavour-packed spice is now even grown in parts of Spain, mainly Castilla-La Mancha.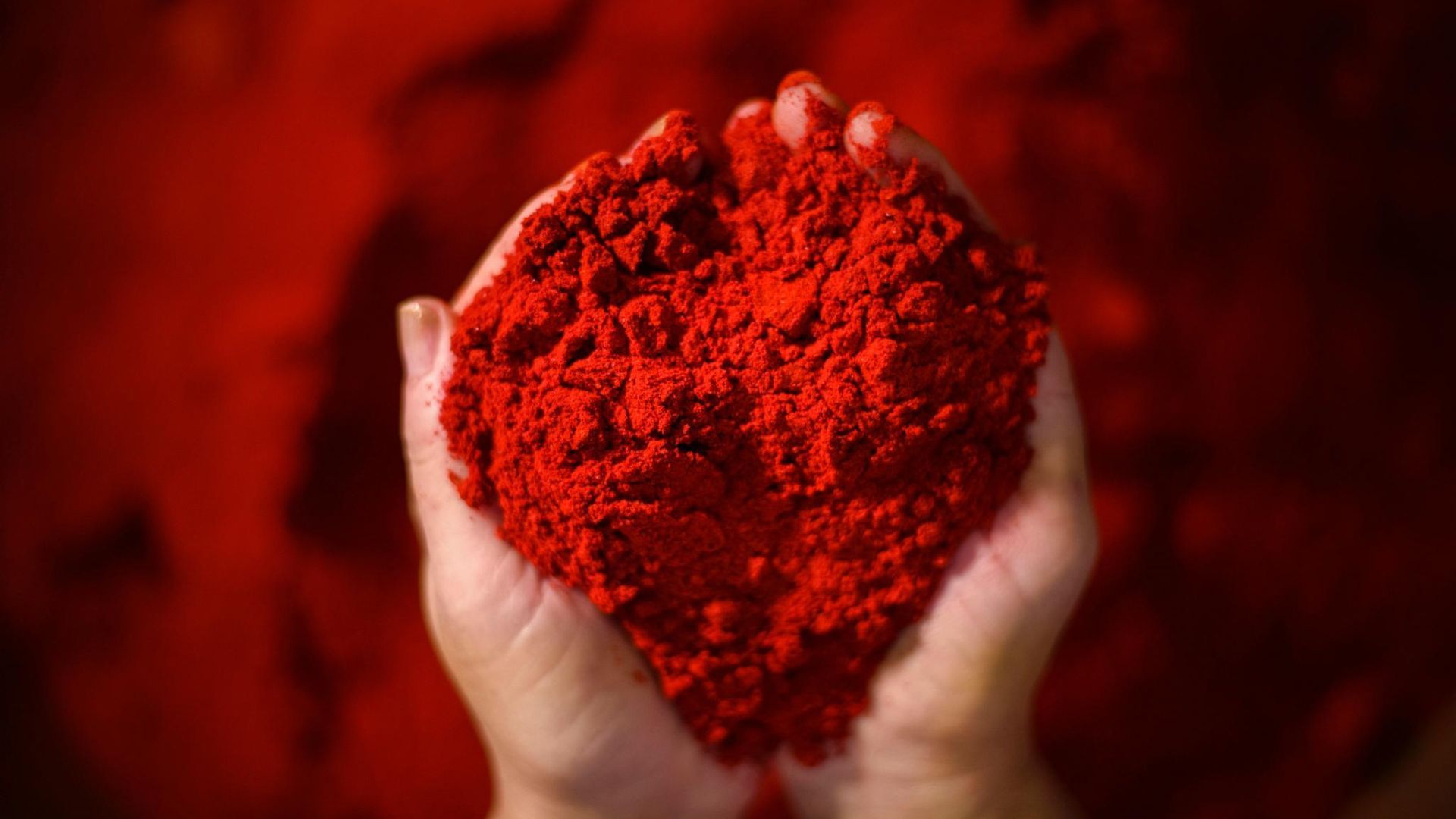 This commonality of ingredients also extends to the use of paprika. Italian explorer Christopher Columbus bought red pepper or aji to Spain from the Americas. Since then, the spice has found a spot in many traditional Spanish foods like chorizo, sobrasada, and other sausages. For Indians, these peppers work wonders in adding a sweet-spicy flavour to dishes.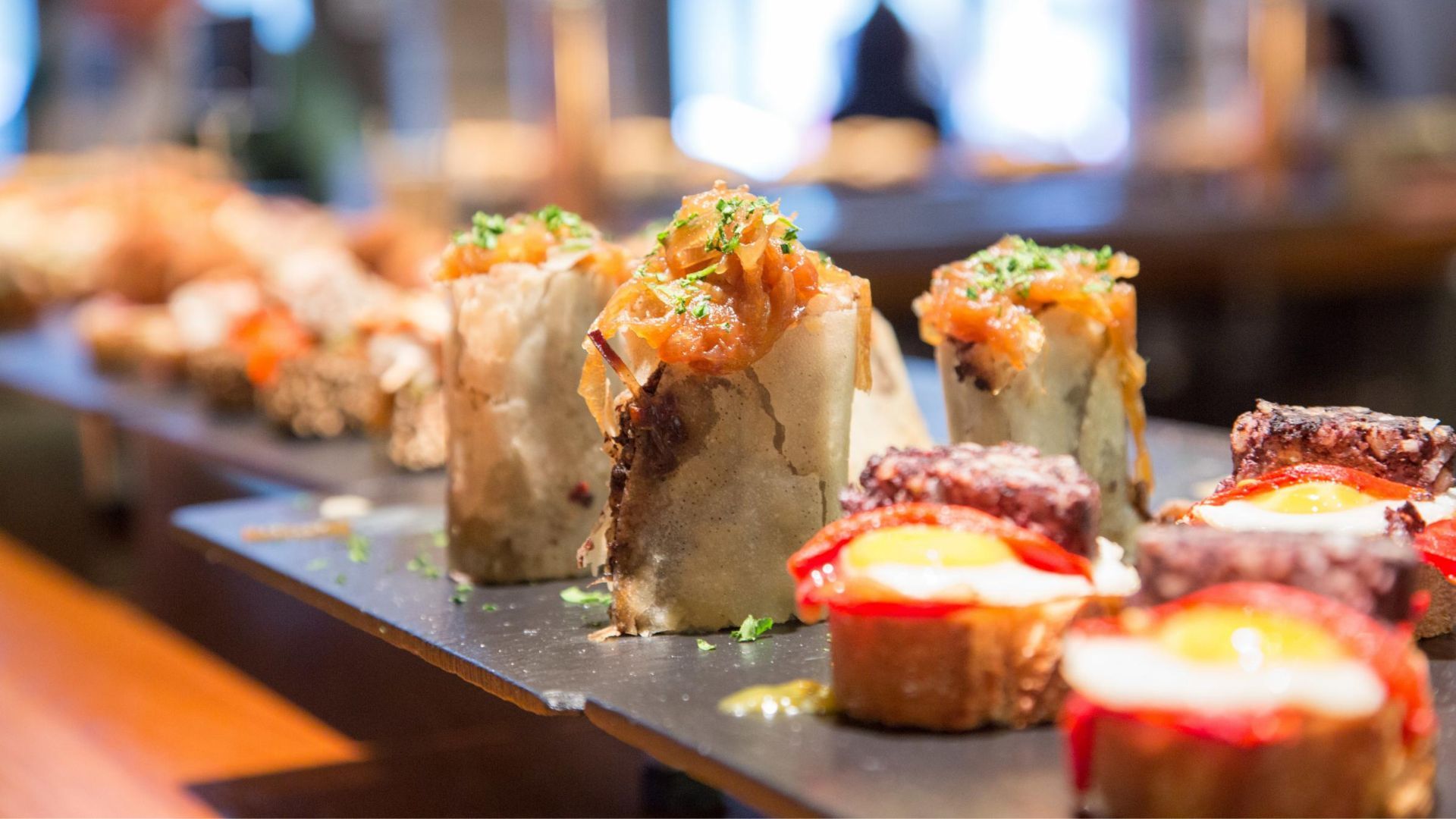 Garlic, tomatoes, and onions—the classic ingredients of sofrito—are also a common link between the nations. However, the Spanish variations differ in terms of variety and Designations of Origin. Think Purple garlic from Las Pedroñeras (Cuenca), La Cañada tomatoes (Níjar, Almería), Fuentes de Ebro onions (Zaragoza) and potatoes from Galicia, to name a few.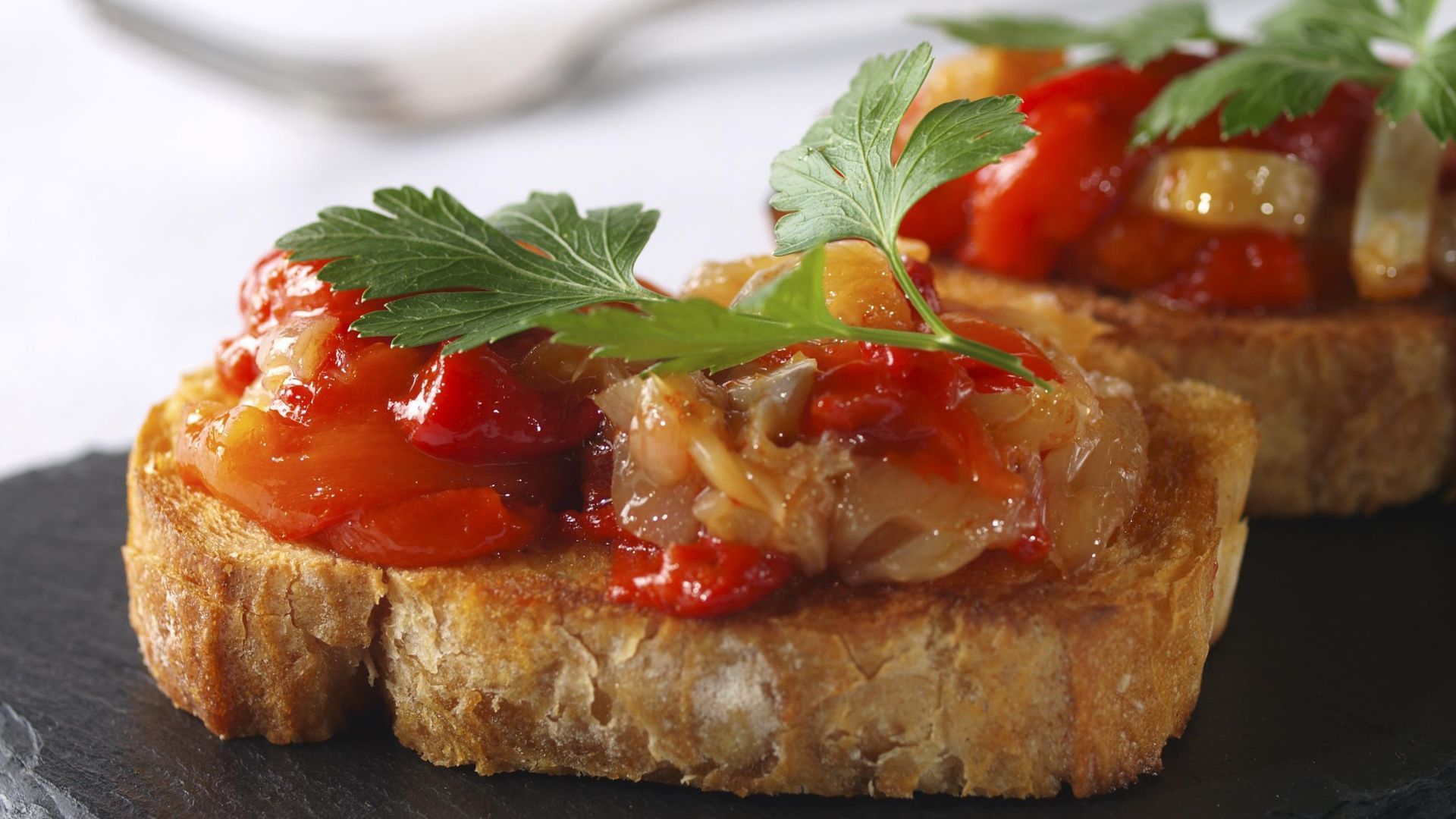 The nations' collective love for bread is another tying agent. For Indians naans or rotis are essential to scoop or sweep the remnants of stews and curries. For Spaniards, the same holds true with their local specialty breads, too. You can find barra planchada in Toledo, bola in Santiago de Compostela, bollo preñao in Asturias, cabezón in Navarre and the Basque Country, and hogaza in Castilla-León…the list is endless!
One nation, different flavours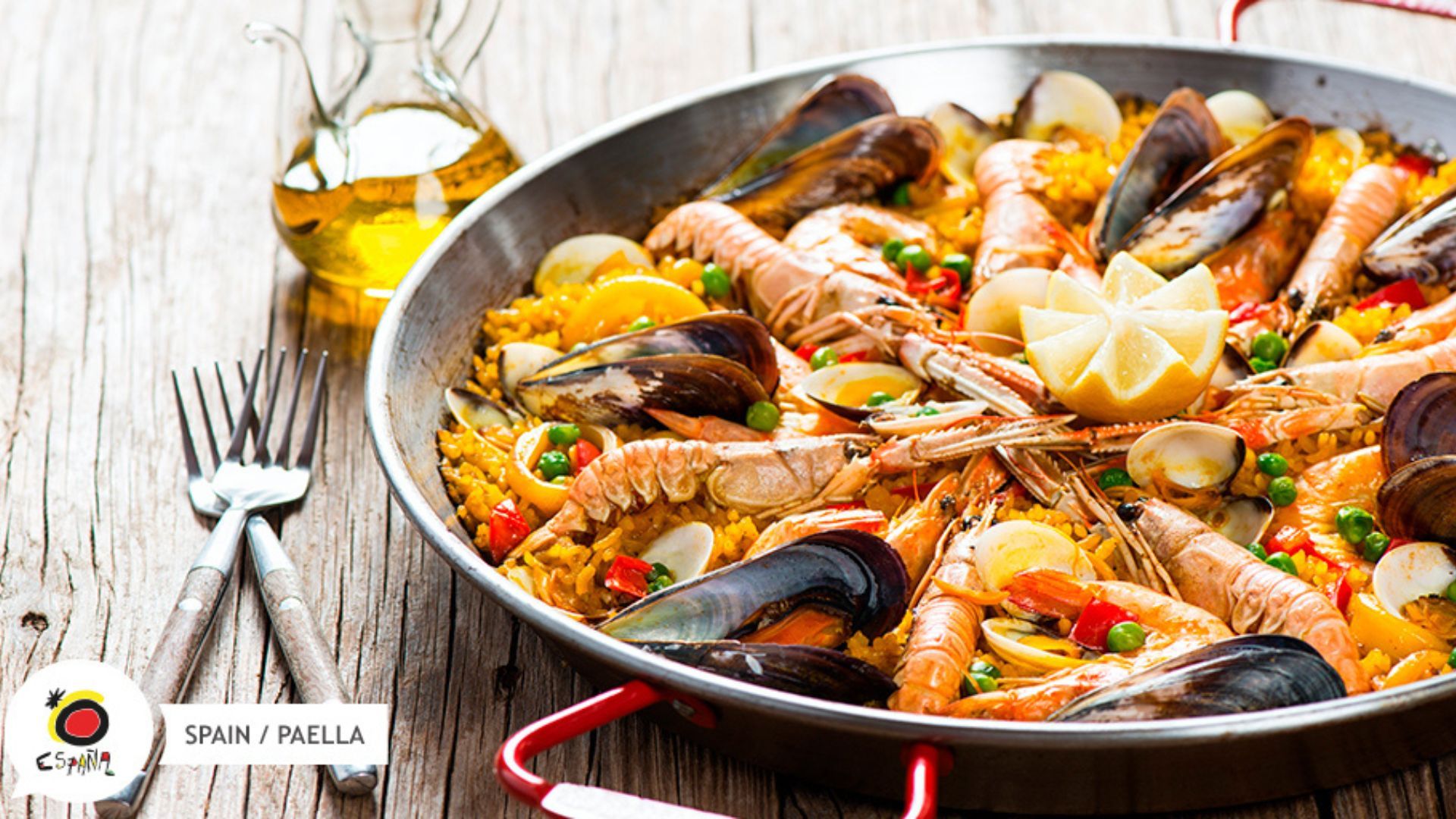 Like India, Spanish cuisine also varies from one region to another. Traditional inland dishes come packed with produce from the vegetable gardens of the south while the simplicity of the northern side's cuisine adds to its charm. Throughout the nation, inspiration from many cultures find a spot on the plate. Take Andalusia, for instance.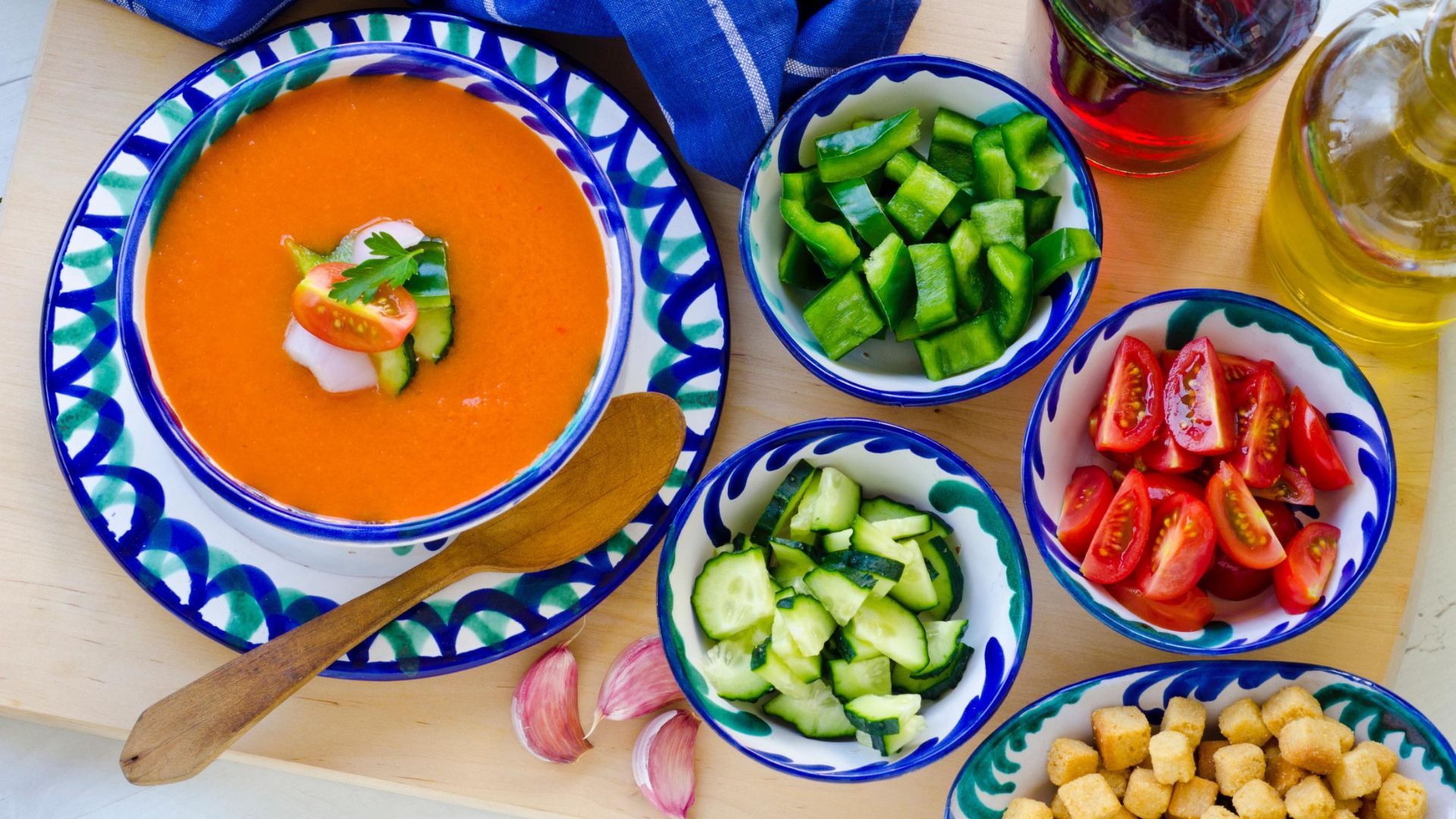 In Andalusia, the Romans brought with them the expertise of cultivating wheat and vines. Arabs taught how to grow fruit and vegetables; while the Greeks, Phoenicians, Carthaginians and Visigoths influenced the region's gastronomy. In Aragon, stews sweep the space. Meat, especially lamb, features in most dishes. Chicken is savoured during festivals, giving rise to the famous pollo al chilindróna, a chicken stew prepared with onions, tomatoes and red peppers. A special mention goes to Aragonese sausages and salted meats, such as cured ham from Teruel, arbiello and longaniza sausages. Fardeles from Calatayud and Daroca, which are made with pork liver and spices, is signature to the region.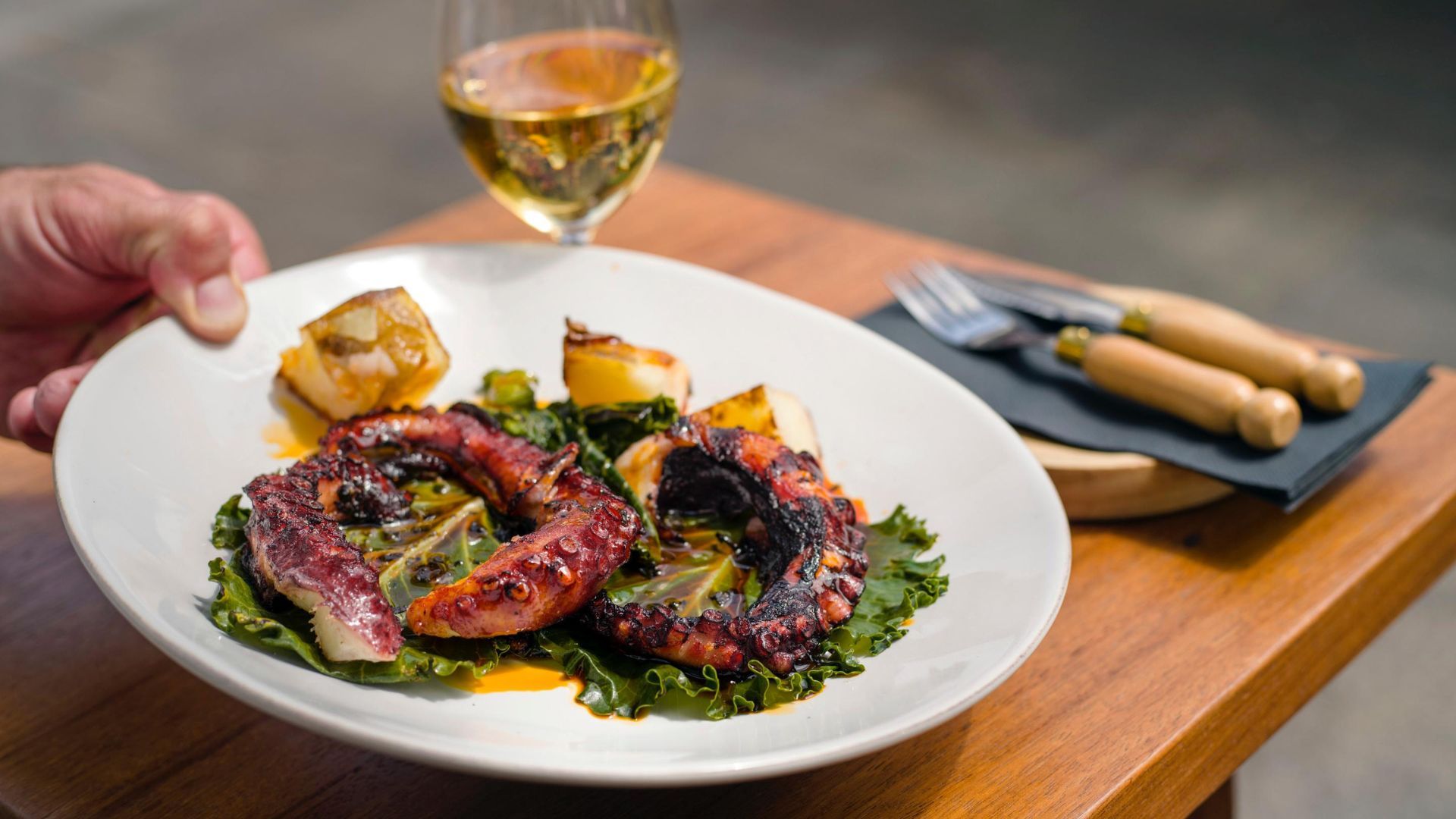 In Ceuta, fish prevails. For instance, the bonito de almadraba is a moorish fish that is taken to the table in an earthenware dish, accompanied by lightly fried peppers and onions and covered with a tomato sauce enriched with ground spices. The mackerel a la Mar Chica is prepared with slices of mackerel, approximately three centimetres thick, which are placed in an earthenware dish with carrots, small onions, white wine, oil, saffron, vinegar, peppers, cumin, bay leaves and salt and cooked very slowly. The epitome of culinary cultural mixes can be found in the cuisine of Melilla. Called the Four Communities, this exquisite stew is made from Hebrew biscuits, Moroccan peppers and carrots, and Indian spices.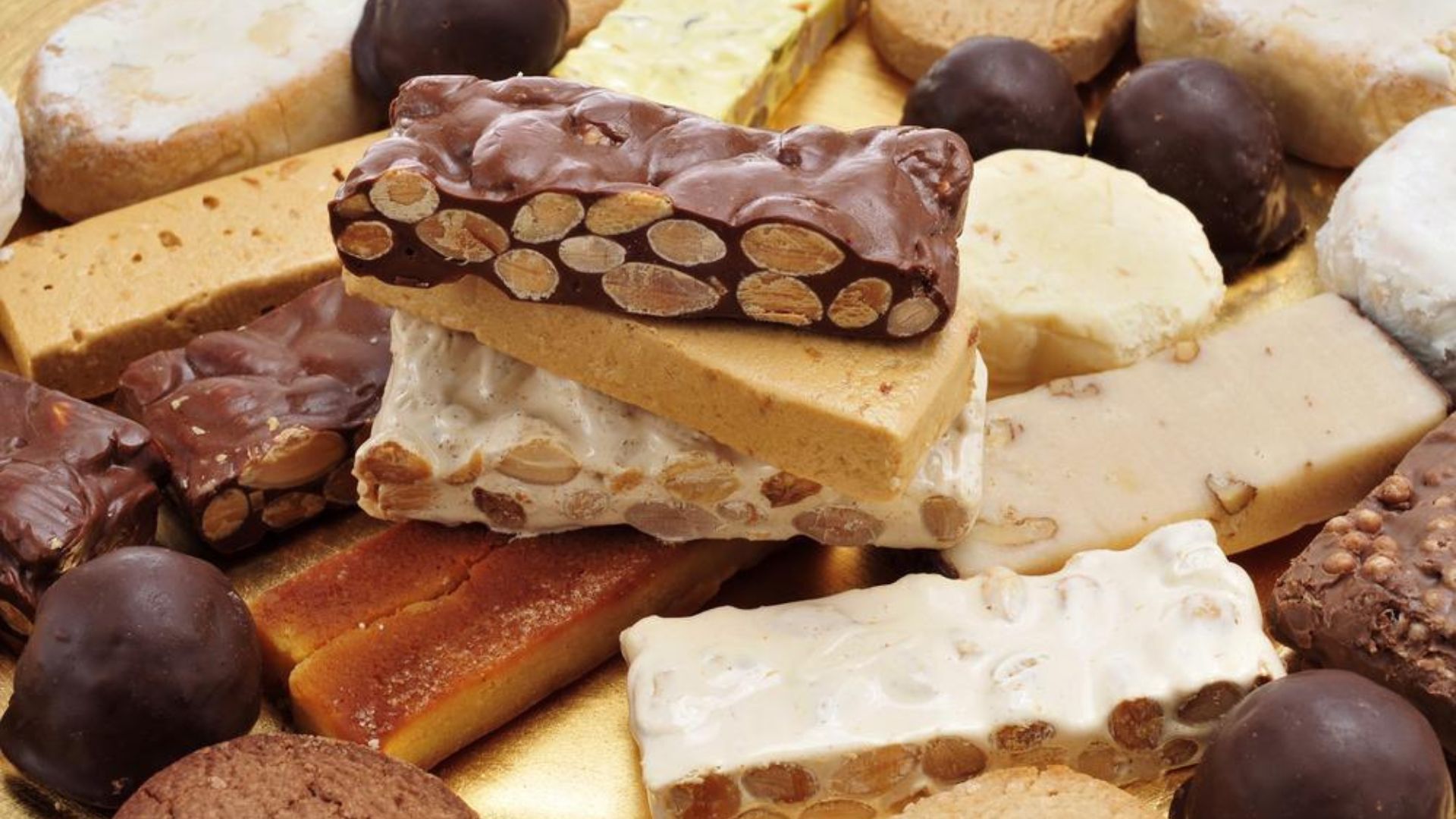 The cuisine from the Region of Valencia enjoys great prestige at a national and international level, both. Spain's signature paella valenciana finds its origins here, as do the Valencian bakeries and confectioners that have received global recognition. When here, enjoy sweet treats like nougat from Jijona and Alicante, filled cakes; Sagì flatbreads (or crumbly lard cakes), escudellà flatbreads (with almonds, walnuts and sugar), cristiana flatbread (with almonds and sugar), anouetes (small rounds of sweet potato and walnuts), and mistela ring biscuits.
Sipping Through Spain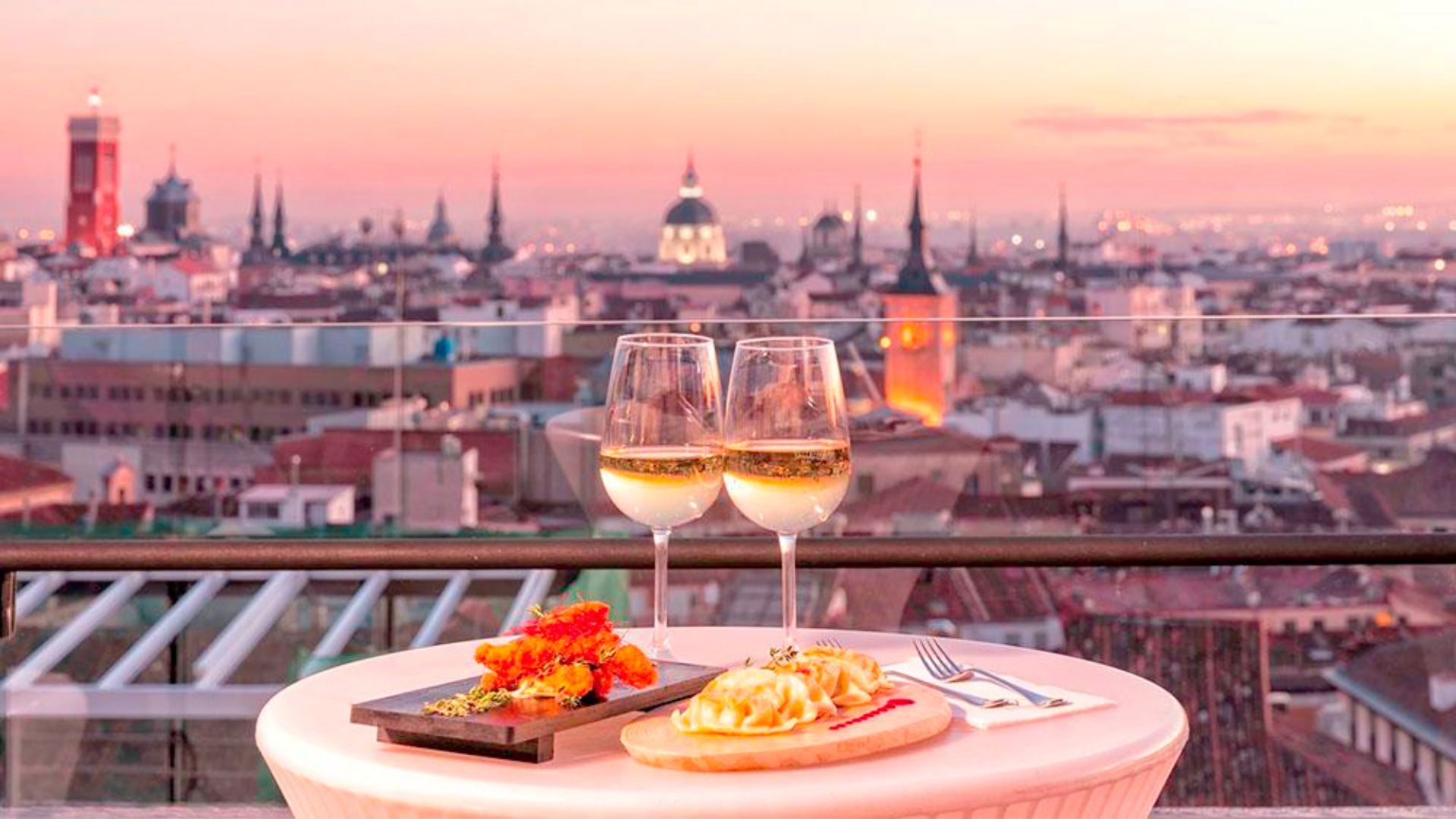 No conversation on the cuisine is Spain is complete without a mention of its wines. Almost 9,69,000 hectares of Spanish land is draped in vineyards, amounting to roughly 13% of all the land under vine in the world. There are around 4,300 wineries in Spain, and most of them export their wines to 189 countries all over the world. No wonder, then, wines feature in some of Spain's most iconic drinks like sangria, tinto de verano and rebujito.
When in Spain, taste great vinos like DOCa Rioja and Priorat, and other Designations of Origin such as Ribera del Duero, Rías Baixas or Rueda. Pen in time for a visit to the iconic vineyards of Lanzarote, where the black volcanic soil has been nurturing the vines for centuries.
Wines to Sample
La Rioja
The wines of La Rioja are fresh, aromatic and well-balanced. Visit towns like Logroño, where you can enjoy its excellent gastronomy; rural areas such as Briones, where you can learn about wine among the vineyards; or the Vivanco Museum of Wine Culture.
El Priorat
The El Priorat variety has been awarded the Qualified Designation of Origin for its extremely high-quality wines. These dark, intense wines with a high alcohol content are born in volcanic soil.
Ribera del Duero
Tempranillo is the most famous wine produced in these lands. Stored in traditional underground cellars, these delicious, fruity, long-lasting and full-bodied wines are a must-try!
La Mancha
Dry, pale, pleasantly aromatic wines from the most extensive vineyards in the world, which cover over 400,000 hectares.
Wine Routes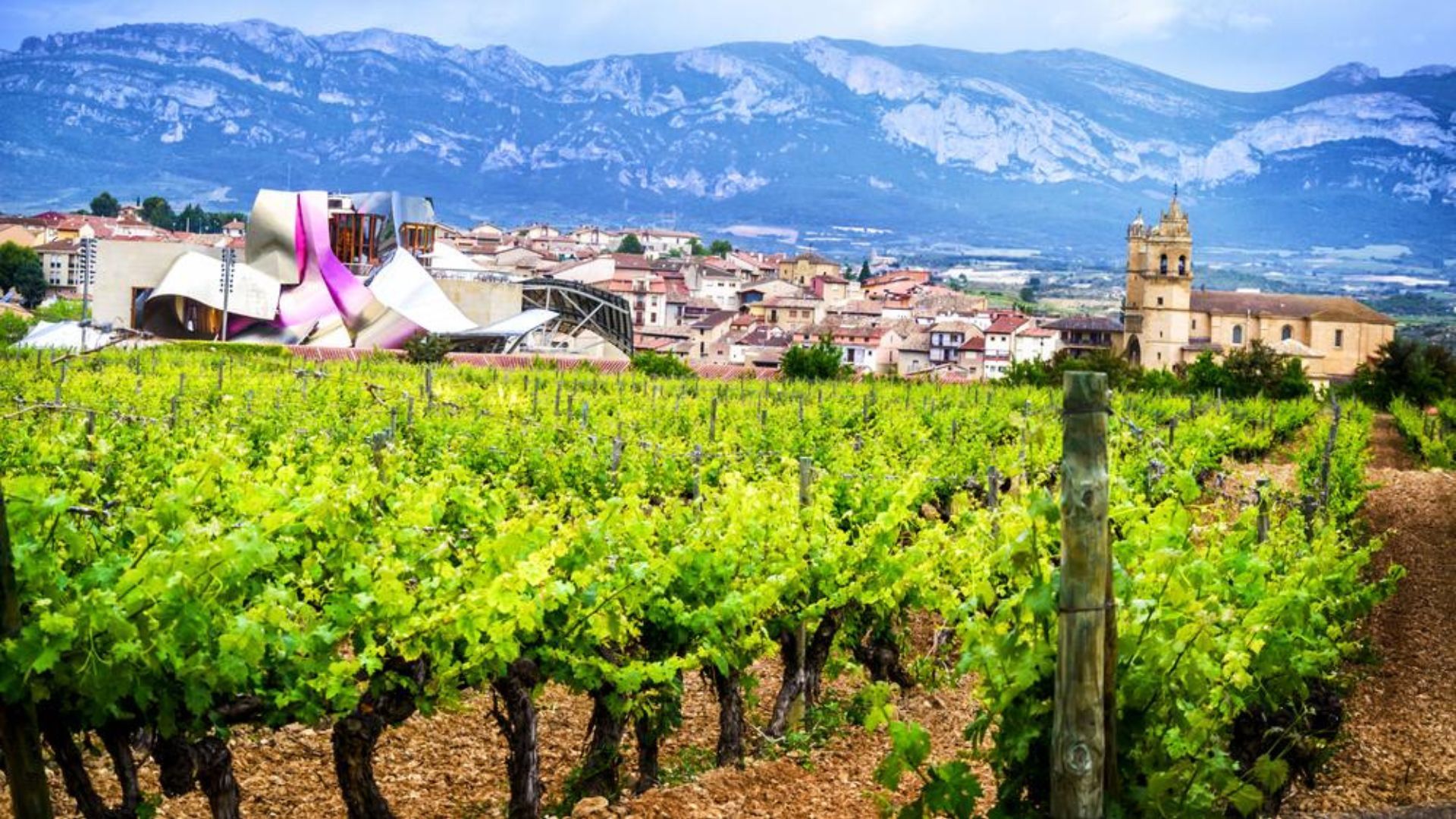 To explore the vino wonders of Spain, traverse across the wine routes. The Wine Routes of the Spanish Association of Wine Towns (Asociación Española de Ciudades del Vino, ACEVIN) offer wine routes to discover Spanish wine culture. You can visit wineries, stay overnight surrounded by vineyards, participate in tasting sessions, try the best pairings, find out how the wines are made and have fun enjoying unique activities such as flying over the fields in a hot air balloon, cycling through the vineyards, taking part in blind tasting sessions, and much more. Choose from the villages of Don Quixote in La Mancha; the Great Mosque of Cordoba, including Las Médulas in El Bierzo, Marco de Jerez in Southern Spain, or even the Sierra y los Cañones de Guara Nature Reserve.
Madrid's vineyards are a must-visit. Often skipped from a tourist's itinerary, these hidden gems can be explored by taking part in themed tours, wine tasting sessions, or slowing down with a picnic in the vineyard. There are also various cultural itineraries that cover the history of wine in the region—from the wine from Roman times to wines of religious orders such as Cistercians and Santiago, or even the wine in Goya's works! Some noteworthy wine routes in the region are Ribera del Duero wine route and Rueda wine route in Castile and León; Rioja Alta wine route and Rioja Alavesa wine route in La Rioja and the Basque Country; Somontano wine route in Aragón; and Penedès wine and cava route in Catalonia.
If you're headed towards Barcelona, the region has many winery tours on offer. Start at Alella Designation of Origin—just 25 kilometres from Barcelona— where the wines are 100% organic. Next, move to Pla de Bages Designation of Origin, just 45 minutes away from Barcelona. The wines here are fruity, owing to the Picapoll grape variety that grows here—the only part of Spain that is conducive for this produce. Don't forget to make time for Bodegas Torres, the vineyards of the Torres family, just half an hour away from Barcelona. The five generations of winemakers here began producing wine in Penedès in 1870, although their wine-growing roots date back to the 16th century. Today, the pioneers of Spanish wine pack in sustainability in their vineyards, too.
For a fast-track lesson on Spanish wines, visit the the Navarra region. Wines of Navarra have been linked to the Roman times when various religious orders promoted the cultivation of the grape all along the Way of St James. And thus, a 1,000-year-old tradition of wine making was born. The Navarra Designation of Origin includes five wine-growing areas where the wines acquire distinctive qualities: Tierra Estella, Valdizarbe, Baja Montaña, Ribera Alta and Ribera Baja.
Beyond the Vino
If you're a teetotaller, fret not as Spain is also home to mosto, a non-alcoholic drink made from grapes. Available in both red and white variety, this booze-free variation is ordinarily served in a tumbler accentuated with an olive and orange slice. Caffeine lovers can swear by cafe con hielo, Spain's version of an iced espresso. The granizado, or shaved ice, is the ideal summer cooler, particularly for those who avoid dairy.
Celebrating Spanish Cuisine
With so much on offer in Spanish cuisine, it's only fair to celebrate them! World Paella Day, and World Tapas Day are two such globally celebrated festivities.
World Paella Day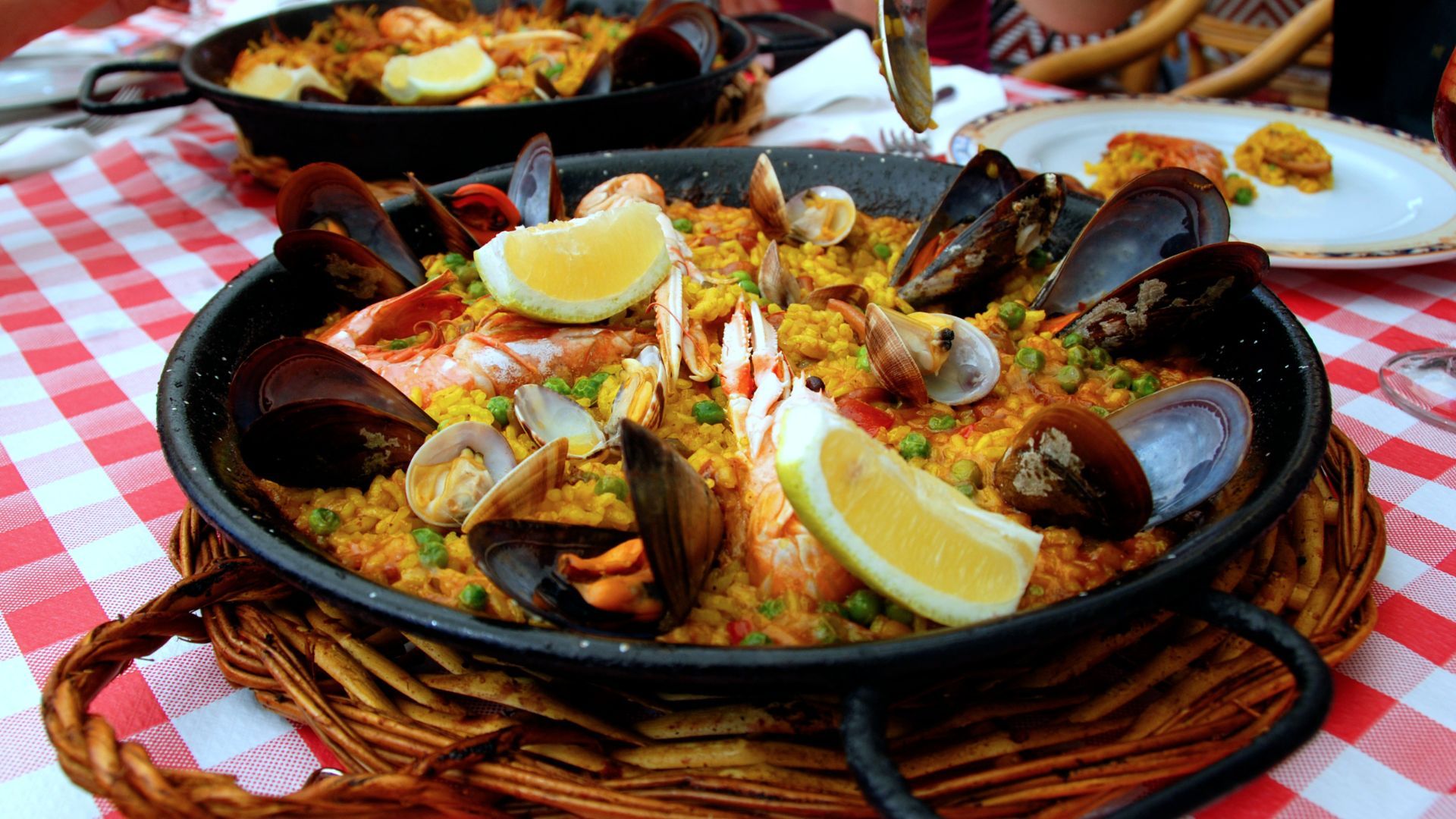 World Paella Day, celebrated on September 20, is a day when Valencians share the great dish with the rest of the world to celebrate, beyond recipes and ingredients, the internationality of the paella. Apart from paying homage to the universality of Spanish gastronomy, World Paella Day also hopes to bring citizens from all around the world together through a plate of paella.
This year, the celebrations were bigger than ever before! In honour of the humble dish, and noting the global appeal of the traditional rice dish, this year saw the return of the World Paella Day Cup. The international competition took place in four phases where up to 10 cooks battled it out to reach the grand finale at La Marina de València and defend their country with their version of a paella. In the process, the world witnessed new flavours and new combinations of the humble rice dish, each inspired by the chef's country of origin. The last leg of the competition saw finalists enjoy three cultural immersion activities in Valencia, the home of paella. This included visits to the Huerta de València, the rice fields of the Albufera Natural Park, the Central Market and a paella factory among others.
In India, the celebrations reached Mumbai's La Loca Maria Restaurant where Chef Manuel Olveira, in association with the Tourism Office of Spain, showcased the preparation of an authentic paella. This was accompanied by the restaurant's signature Gin & Tonic infused with spices, citrus peels, and edible flowers.
World Tapas Day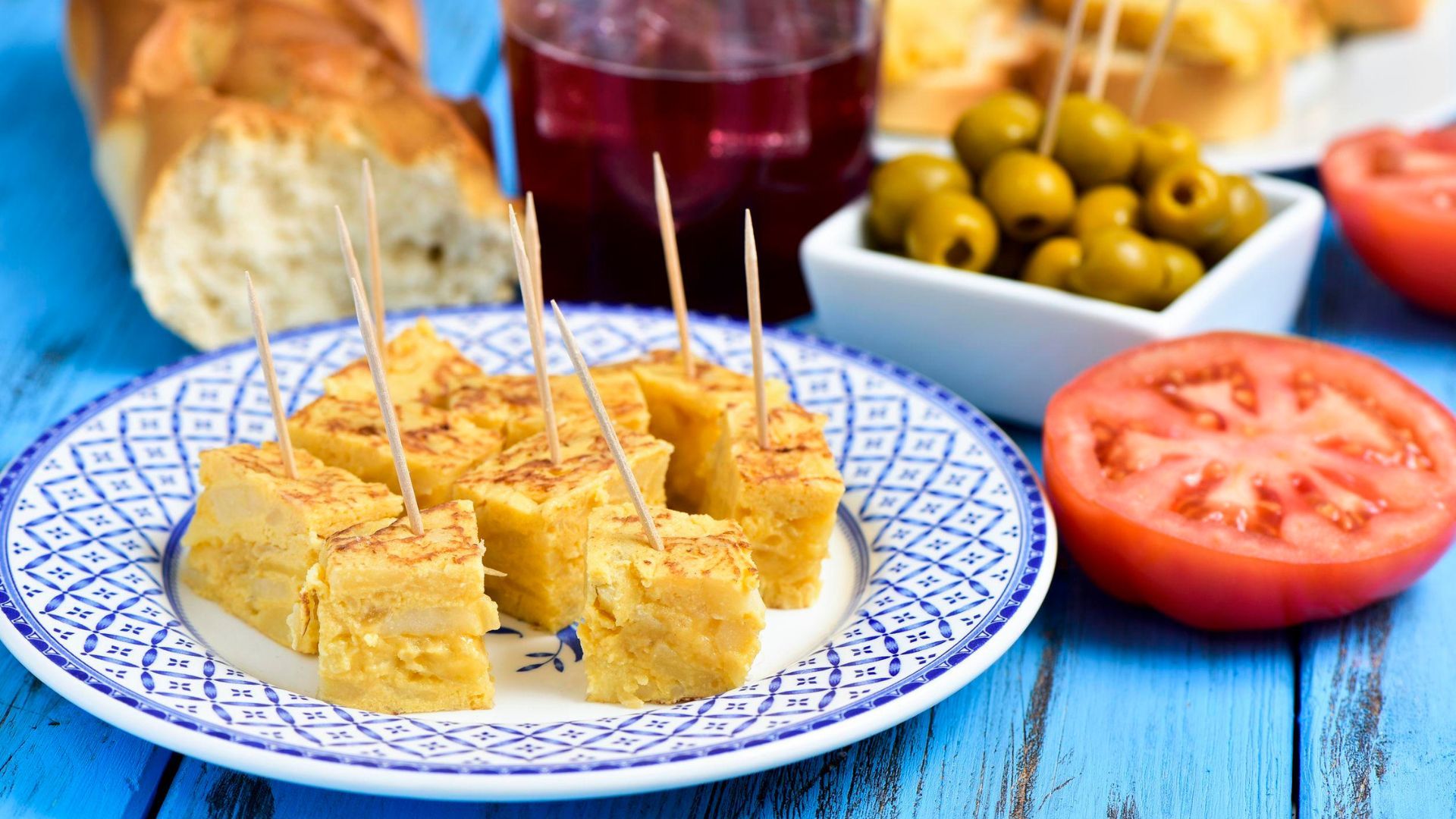 Observed annually on the third Thursday of June, this occassion is an ode to the small Spanish Tapa dish that is usually served with drinks. Traditionally, tapas are small servings that accompany drinks. Over the years, these dishes have cemented a space of their own to lure gourmands from around the world. World Tapas Day honours this global appeal and celebrates the humble food.
So what are you waiting for? Get planning for your next culinary trip to Spain!
For more information on Spanish cuisine and the lovely European country, follow Spain Tourism on Instagram and YouTube. Follow Tourism Office of Spain, India on Facebook and Twitter.
Related: We Are Celebrating World Paella Day By Bringing A Slice Of Spain To India