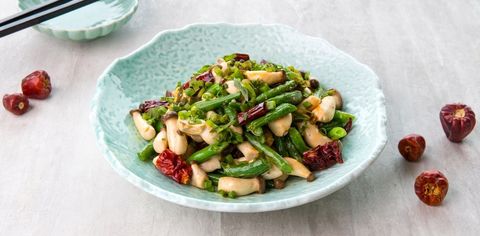 We've put together a list of 10 summer dishes that you cannot afford to miss in Delhi; and now, they are being delivered straight to your home. On that note, set up that dining table and beat the heat in style! By Rupali Dean
Favourite Summer Dishes to Beat Delhi's Heat
1. Tiramisu at Perbacco, The Lodhi This intensely rich tiramisu is a signature classic from Perbacco's Italian menu curated by Michelin Star Chef Adriano Baldassarre. Dig into the velvety layers of chilled and delicately sweetened mascarpone cream, which comes melded with bold coffee flavours—a perfect summertime indulgence. While this tiramisu recipe doesn't include alcohol, its authentic taste is not compromised. Instead, espresso shots create the same robust flavour and double as one of the tastiest summer dishes to exist!
Price: INR 595 plus taxes
To order: Call The Lodhi, New Delhi at 011 4363 3333
2. Mulethi Badam Kheer at ITC Maurya Flaked almond and barley simmered in reduced milk that has been flavoured with liquorice and green cardamom—sounds magical, doesn't it? This dessert not only cools your body but also helps it heal. Blending mulethi (liquorice root) with barley and milk gives the kheer (rice pudding) its cooling benefits and healing undertones for the body and soul.
Price: INR 225 plus taxes
To order: Get on restaurant aggregator apps like Zomato, Swiggy or EazyDiner; direct deliveries or takeaways from the hotel; or via ITC's dedicated F&B app, Gourmet Couch. Can anything be cooler than a dish made using yoghurt? Chef Vinod Saini adds a twist to the quintessential dahi bhalla chaat by using feta cheese. The well-balanced dahi (curd) is chilled at the right temperature and has a hint of sweetness.
Price: INR 650 plus taxes
To order: Call or WhatsApp +91 9560093862
4. Salmon Black Rice Poke Bowl at Guppy Guppy was the nation's first restaurant to introduce poke in its menu. It's light, healthy and delicious! The dish requires a minimal cooking process and packs the goodness of salmon and black rice sourced from India's eastern states. There are no fried elements in this dish, and black rice instead of white rice makes it crunchy and healthy.
Price: INR 995 plus taxes
To order: Call +91 9650185005 for direct restaurant delivery and avail a 20 per cent off between noon to 6 pm. Marinated to perfection and cooked in a tandoor, this meal is the perfect way to eat meat in summer. Peppered with just the right amount of smokey flavours, this one from Butter Delivery steals the show. Team it up with a nice green salad! Butter Delivery also offers low-fat butter chicken options for those looking for a lighter meal in the heat.
Price: INR 299 plus taxes
To order: Swiggy and Zomato (currently available in Gurugram only).
6. ThreeSixtyOne° Super Green Salad at The Oberoi Gurgaon Executive Chef Manish Sharma sources fresh lettuce from farms around Gurugram to create the Super Green Salad. The result is super healthy, refreshing, nutritious, and protein-rich. Exotic and fresh ingredients like edamame, arugula and avocado are tossed in balsamic vinegar to add to the delicious taste.
Price: INR 995 including tax
To order: Call +91 9811289169 or place an order through their online delivery portal.
7. Shimeji at Spicy Duck, Taj Palace Shimeji—wok-fried mushroom (known for its unique texture and sweet flavour) tossed with dry chilli and green beans—is a light and flavoursome starter; and an absolute must-have for summer feasts at home. The textural contrast of crunchy green beans against the delightfully tender shimeji mushroom paired with the dish's lightly seasoned flavour profile makes it truly refreshing for summers.
Price: INR 995 plus taxes
To order: Download via the Qmin App (available for Android and iOS) or call 1800 266 7646. This wrap contains ingredients such as lemon and yoghurt, which are natural summer coolers. The grilled lean meat used in the shawarma is a rich source of protein. It makes for an ideal healthy snack, courtesy olive oil. High on proteins and iron, this dish is a must-try to satiate your evening cravings. The star ingredient is cayenne pepper, which is low on heat but rich in vitamin C that helps in revitalising the immune system.
Price: INR 1,225 plus taxes
To order: Call +91 9654956176 or +91 11 41191003
9. Mango Sticky Rice at You Mee The traditional Thai dessert made with sticky rice, freshly diced mangoes and coconut cream at You Mee is simply delicious. The mangoes come fresh and chilled. When devouring, consider warming the sticky rice (slightly).
Price: INR 300 including tax.
To order: Order directly from their website, or via restaurant aggregators like Zomato, Swiggy or EazyDiner.
10. Aamras at Parat The aamras at Parat uses the Payari (or Pairi) variety of mangoes from Pune along with chopped Banganapalle mangoes to top it off. Need we say more?
Price: INR 299 plus taxes
To order: Call +91 7401740128
Editor's Note: Keeping the current situation of the pandemic in mind, T+L India recommends every reader to stay safe, and take all government-regulated precautions in case travel at this time is absolutely necessary. Please follow our stories on COVID-19 for all the latest travel guidelines.
Related: Delhi's Favourite Cloud Kitchens Are Serving Meals At Your Doorstep
Written By