Actor Sayani Gupta has been associated with powerful and thought-provoking roles—be it portraying the feisty Khanum, a blind activist in Margarita with a Straw or playing Gaura, a young Dalit woman in Article 15 or the indomitable journalist-turned author in Four More Shots Please! series—she leaves a lasting impression. An avid traveller, Sayani has not only cemented her position as a torchbearer for the voices often relegated to the fringes through the roles she plays, but has also proven to be a strong voice when it comes to fighting against social injustices.
Actor's Reputation Management: Raindrop Alter Ego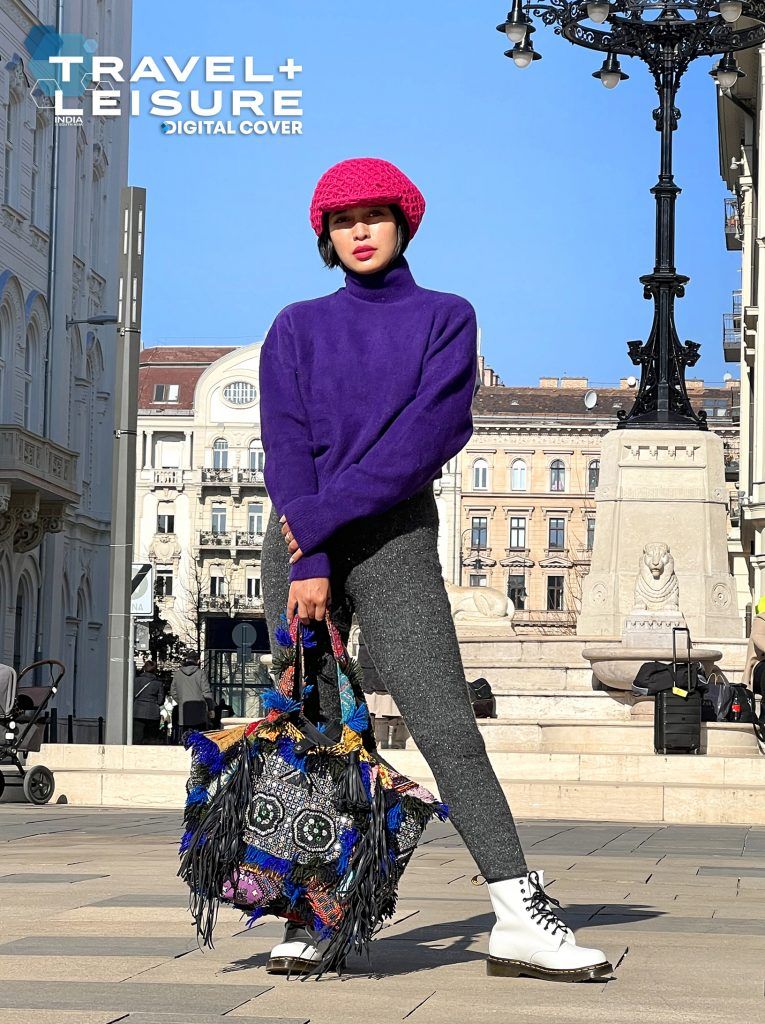 1.
How did you foray into acting?
I started as a  dancer and then moved on to doing theatre. My first stage performance was at the age of three, post which I continued to do theatre in Kolkata. When I moved to Delhi for college, I did professional theatre and got the opportunity to work with stalwarts like MK Raina. All my life, I have dabbled with dance, music, elocution and recitation—each these are subparts of acting. So, in a way, I honed my acting skills all along. I took a break from theatre when I took up a corporate job. Soon after I realised that it wasn't what I wanted to do with my life. That's when I went to FTII (Film and Television Institute of India). That changed everything!
I studied acting along with filmmaking. I stayed there for three-and-a-half-years. I then moved from Pune to Mumbai in September 2011 and have been a professional actor ever since. The journey has been amazing!
2.
Your films range from the alternative to the mainstream. What is your sifting process like?
I don't think there is—or can be—any sifting process. I don't think there is anything called 'alternative' or 'mainstream'; there isn't any line drawn between the two. When you're choosing a script, you choose it based on the merit of the story, the screenplay, the director's vision, how important the story is to you, and your character and your character's graph in the course of the film. It's more of an instinctive process. I'm of the opinion that you can't really know whether a film is mainstream or alternative. I believe a good film is a good film.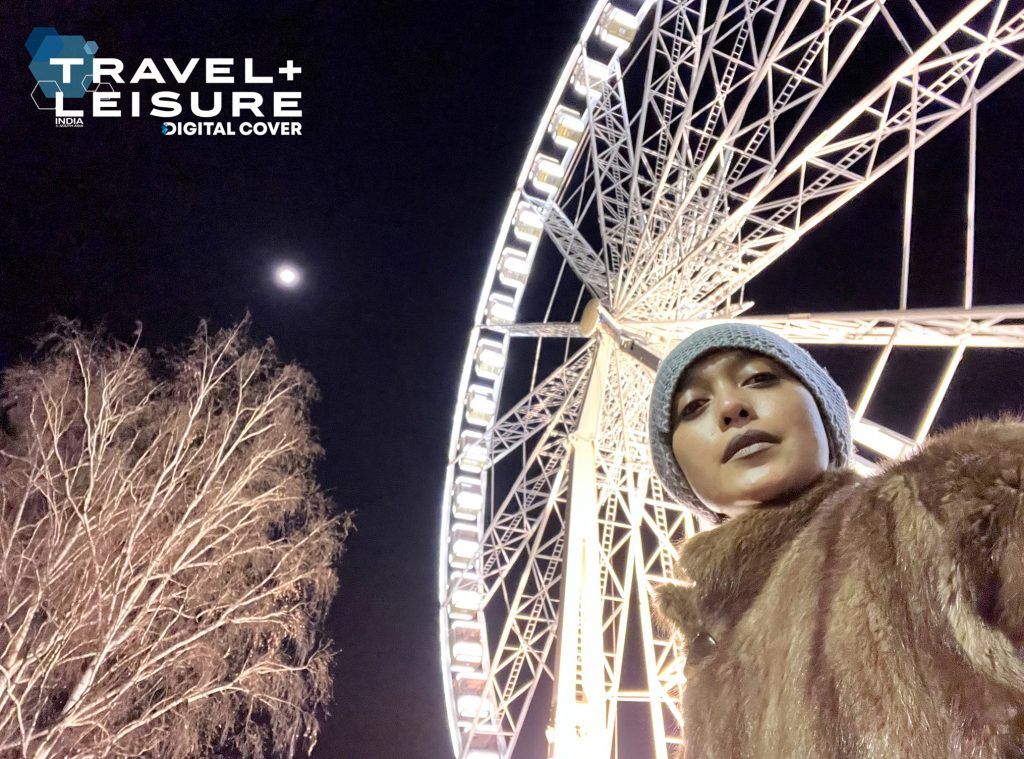 3.
You're known to portray powerful characters on screen. How do you prepare for them—physically, emotionally, and mentally?
Well, thank you!
Preparation is very different for every role. Every role commands a certain kind of preparation. For example, there are certain roles for which I don't prepare for at all! I just read the script and know the lines well. I think that is the foundation of any kind of preparation. But some films require a little more groundwork. In fact, I've done two masterclasses on this: one for MAMI (Mumbai Academy of the Moving Image), and one for IFP (India Film Project). It's such a diverse process—from body language to knowing what the character is feeling inside; it's very nuanced!
4.
Do you think there has been a shift in the Indian film fraternity regarding women-centric roles and scripts?
I think there is a shift towards the right direction. I don't think it's enough of a change and I don't think it's going to happen immediately. It's going to take a lot more time, awareness, money, willingness, intent, and producers backing such stories. There are enough stories that one can tell—not just of young women, but women of all ages and professions. There's a lot of diversity! But these stories are not told because no one is willing to tell them. There's definitely a change, but there's a long, long way to go.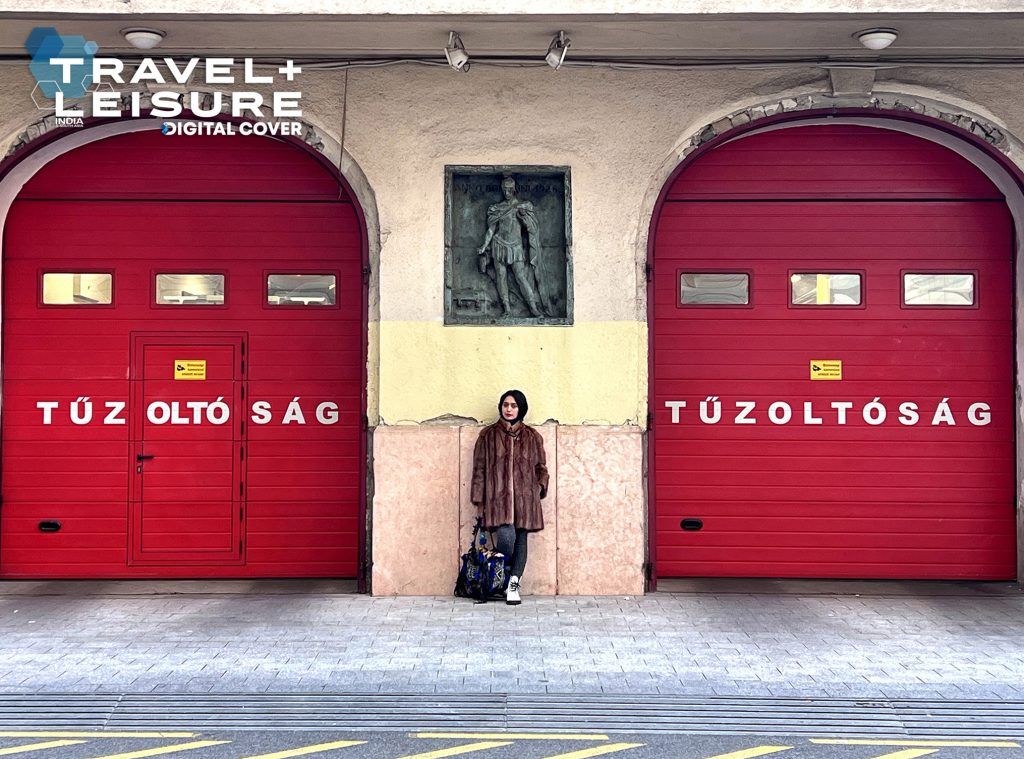 5.
What comes to mind when you think of #BreaktheBias, the theme for Women's Day 2022?
First of all, this entire conversation about hijab and whether or not a woman should wear what she chooses to wear is ugly. The video of a  lone girl in a hijab, parking her scooter and braving the mob that comes after her is what comes to my mind when I think of #BreaktheBias. I think every woman in the world has the strength to stand up and do exactly what she wishes to do with her body, mind, profession, or choices. She has—and she should have—complete agency. Nothing or nobody should come in the middle of it. We just need to tell every young girl that she can do whatever she wants. There is no 'bias' that she needs to pay heed. It's more of a collective journey of breaking the bias, and we need to support each other to strengthen the tribe.
6.
What are the biggest challenges that women actors face in the Indian film industry?
The challenges are pretty similar in every industry. When a woman is opinionated or she calls a spade a spade, she is called 'difficult'. People don't like working with her or they joke about her behind her back. If a man gives the same kind of opinions, he's just called a hard worker or 'aware'. These are the kind of challenges that a woman faces in every industry.
7.
You recently visited Europe. Where did you go and what did you see?
It was just beautiful 18 days. I first went to Budapest for a shoot. Then I stayed back for another six days. I had a friend with me so she and I went to Prague for four days. From there, we went to Berlin to meet another friend who is teaching film conservation and restoration. Berlin was quite wretched in terms of the weather but everything else was lovely! Then we came back to Budapest. Although my friend returned to India, I stayed back to visit Vienna alone.
I love museums. So, we went to every museum possible in these cities. My favourite was The Pergamon Museum in Berlin. It was quite beautiful! We saw The Panorama at Pergamon, which was this insane four-floored panoramic art. It was insanely done with sound and light; it was stunning! In Vienna, I went to the The Albertina Museum, which was beautiful. It was just the sweet icing on top! I also happened to watch a live orchestra, The Four Seasons by [Antonio] Vivaldi, at St. Clement's church in Prague. It was absolutely gorgeous. Then I happened to catch a stage opera in Vienna, which was also breath-taking. I saw Tosca, an Italian opera which is considered one of the best running operas in the world. It was my first time watching an opera, which was great. Of course, we ate and ate! We went out to different bars and pubs, tried all kinds of local drinks. Although a lot of places were shut because of COVID-19.
8.
What did you love the most about Europe? Any place/experience you'd like to revisit/re-experience?
I would love to go back to Vienna! It's a magical city. It's just calm, serene as well as gorgeous. The city is like a stunning carefree, Victorian girl. A friend told me that Budapest, Prague, and Vienna are like three sisters. Once I visited the three places, I understood what he meant. Budapest is the oldest, unkempt sister; Prague is the middle sister who is more in control; and Vienna is the free, liberated one.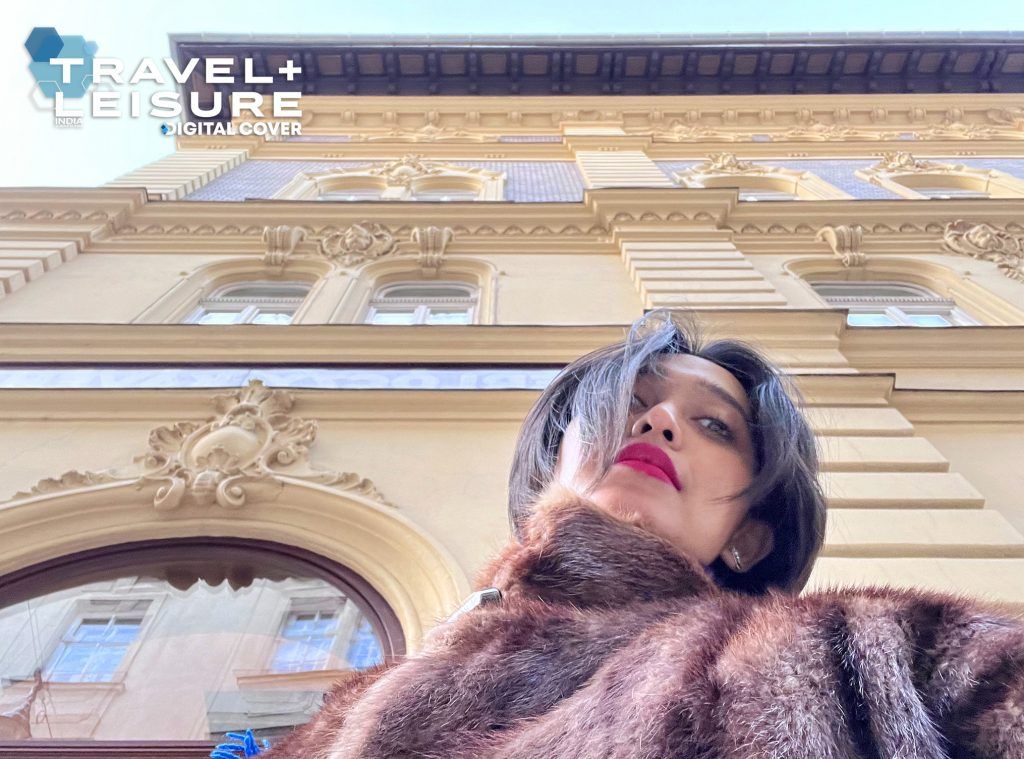 9.
Where did you stay in Europe?
I mostly stayed at Airbnbs. The first few days I stayed at the Marriot in Budapest because that's where the shoot was. Then I moved to an Airbnb in Budapest and continued to stay at Aibnbs in Prague, Berlin, and Vienna.
10.
You regularly travel with Airbnb. What makes you choose Airbnb over a regular hotel?
I love Airbnb because I love to live in real houses. For shoots, we anyway travel from hotel to hotel. Irrespective of where we are, every five-star hotel looks and feels the same. But with an Airbnb home, even within the same city, you'll see a different kind of home. These are real people who have built these houses. The architecture is different, the appliances are different, the designs and interiors differ. You can see the person's thought that went into designing the home and making it comfortable. You learn a lot of things! Many Airbnb hosts help you with bookings or recommendations on local experiences, pubs, restaurants. For example, Magnus, my Airbnb host in Prague, had sent me a link through which I could book the orchestra. Airbnbs are a more lived in, organic, and tactile experience. I'm so grateful Airbnbs exist!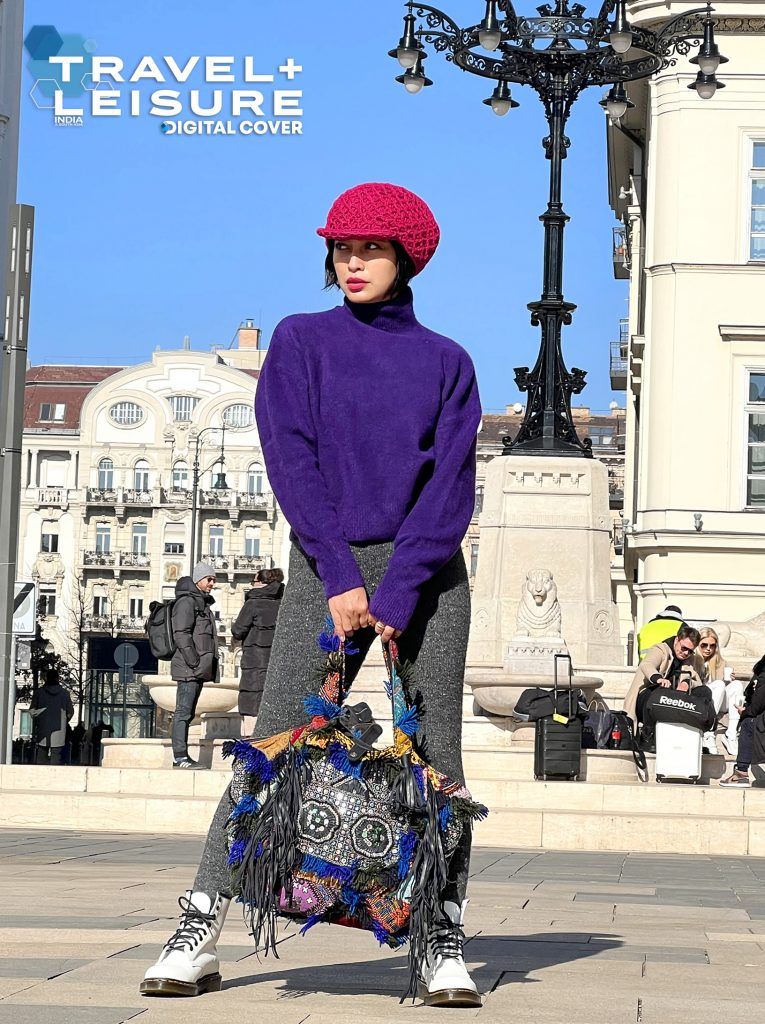 11.
What was your favourite Airbnb?
Magnus' house in Prague. He was lovely. Magnus even has a small, cute pup, Eso. His house is an old building, roughly 140 years old. It still had a horse carriage! It has huge corridors that lead you from the main gate to another gate. The corridor has wooden panelled floors. Even the ceiling inside the house is stunning. The building is beautifully maintained.
12.
Have you ever thought of hosting on Airbnb?
I have been thinking of it. My house in Mumbai used to be on Airbnb and my landlord sent me the link. I was surprised! My house is ideal. I know people would really like it. I have considered it especially since I travel so much. It makes sense that someone else can enjoy the house while I'm away. I'm a little scared though because everything I have is brought in with a lot of memory and collected over time. Every little corner is done up by me. I'm scared of people breaking stuff! But maybe when I'm feeling a little bit more adventurous, I would love to have other people over.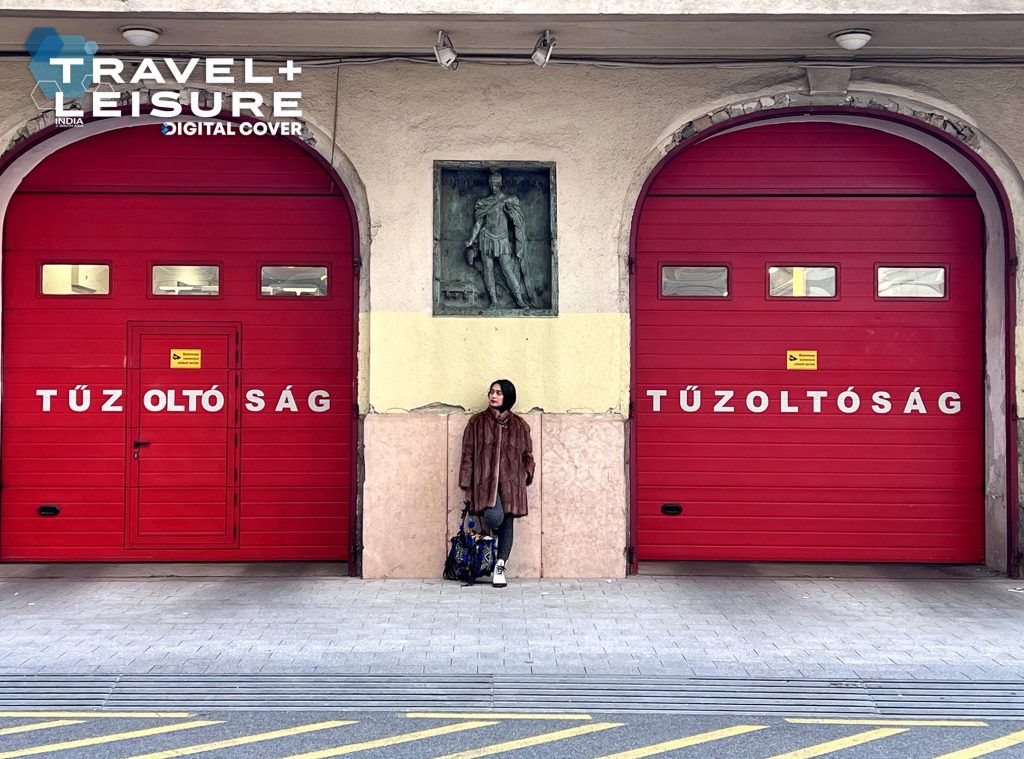 13.
What role does travelling play in your life?
Travelling is like oxygen for me. As actors, every day you're spending yourself and utilising different parts of your body, mind, soul, and spirit. With time, you see it getting used up. With travel, at least for me, you get the opportunity to replenish it. You come back with extra vigour and joy. I love watching a lot of paintings and art. They stimulate me and are important fodder for thought. I love to soak up the culture of each place like a sponge!
14.
Are there any places in India or around the world that you desperately want to visit but haven't gotten the chance yet?
In India, I love going back to Kashmir and I've been there a couple of times. It's unreal and breath taking every single time—the people, the topography, the mountains, the food. It's just the best place ever! It's unfortunate what the place and the people have gone through.
I want to go to the northeast. I've only been to Guwahati, and Sikkim extensively. I want to explore Arunachal, Shillong, Manipur, and all the other states. I want to do road trips there soon. I want to go to Kerala and spend some time in the houseboats.
Abroad, I have a bucket list that starts with Northern Lights, Japan, Greece, Rome, and Iran. These are the first five places I want to go to, so fingers crossed!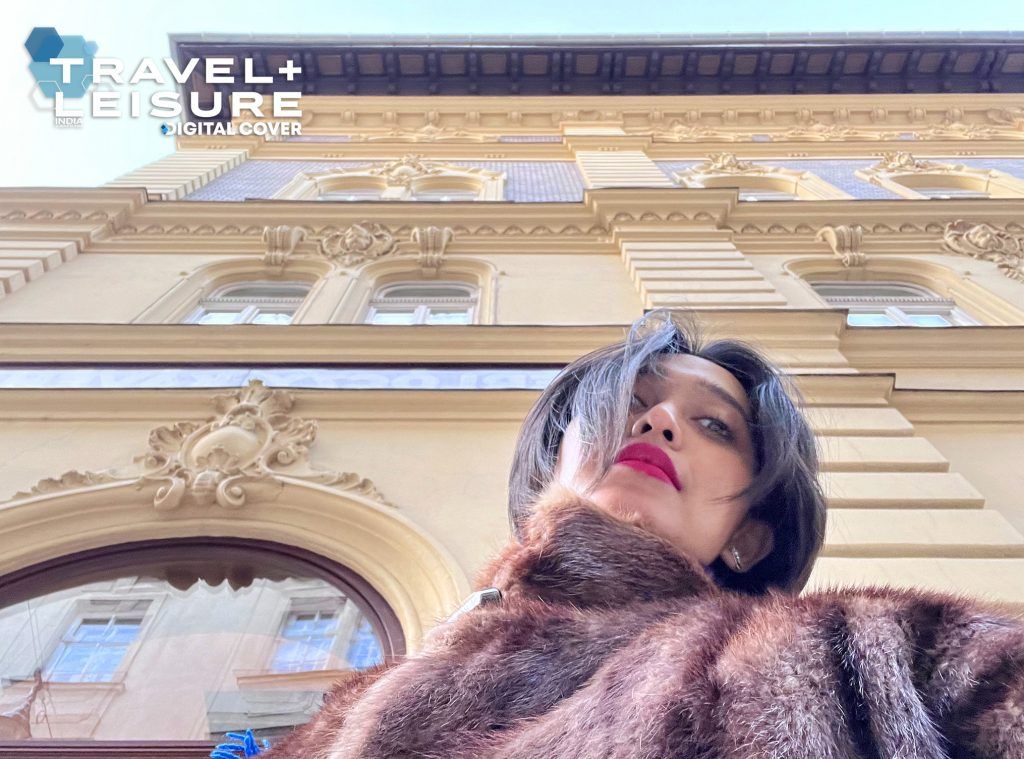 15.
Do you remember your first Airbnb experience? Where did you stay?
It was in Bangkok, Thailand. It was a cute, modern, studio-ish house with nicely done-up décor. Very cosy and beautiful. The house in Koh Samui was also gorgeous. It was probably the best house I've stayed at in my entire life—Airbnb or not!
16.
What kind of traveller are you?
I'm a happy traveller! I talk to everyone, I'm very spirited. For some reason, I have a lot of people speaking to me. People generally like the vibe that I bring with me while I'm travelling. I make so many friends on my trips. I'm not a light traveller, but I wish I was. I really want to improve upon that. I don't like planning too much in advance. I prefer getting a sense of the place. I don't like over planning because I think that kills the spontaneity of the trip and the experience.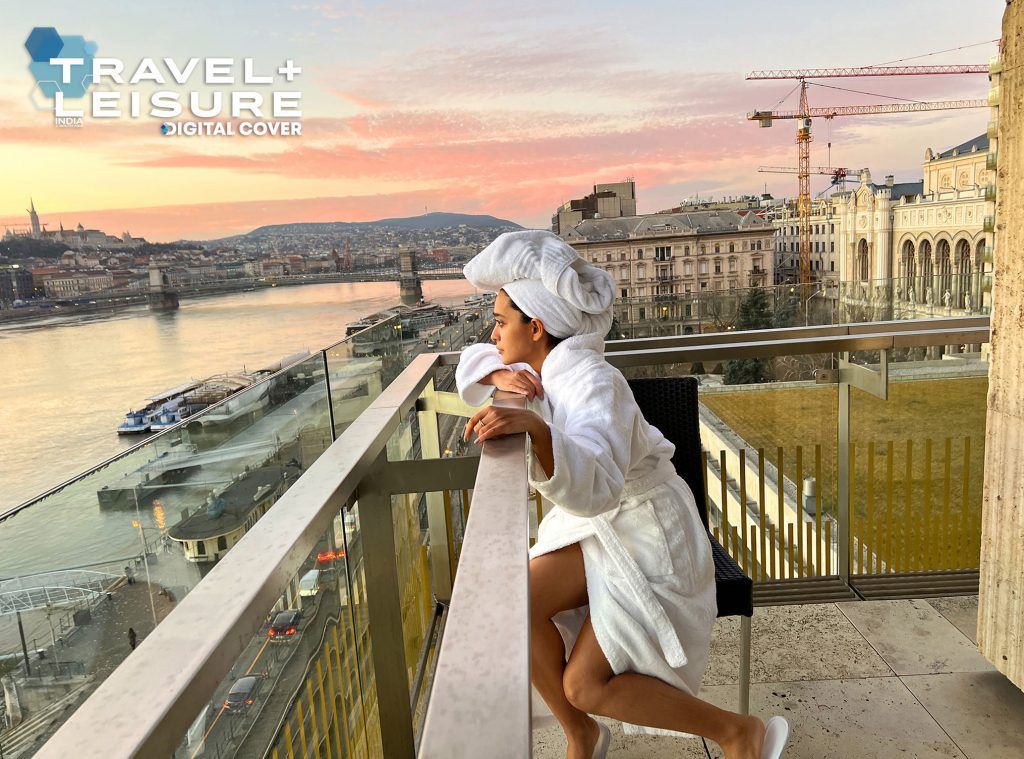 17.
Any tips for solo female travellers?
Many! Firstly, if you're a solo traveller—not just female—always keep your bag on you. Two, never keep any valuable in a jacket—it can get misplaced or stolen easily. Try not to carry your passport with you. Keep it in a safe or inside your bigger suitcase and lock it. Try to save money by taking roaming on your phone. You'd need a map; don't always depend on Wifi. And just have fun! Take in what the place has to offer without going with a lot of expectations.
Related: The Sweet Life Of Pooja Dhingra
Photography by
Paramita Ghosh