Switzerland Marks World Record For The World's Longest Electric Passenger Train
The railway industry of Switzerland and its forces have united to design the world's longest passenger train to commemorate the 175th anniversary of the nation's first train system. The building of the world's longest electric passenger train with breathtaking composed tracks through the Alps has marked a record for the Swiss Railway company. By Shrestha Purkayastha
The world's longest passenger train is a massive project comprising 100 coaches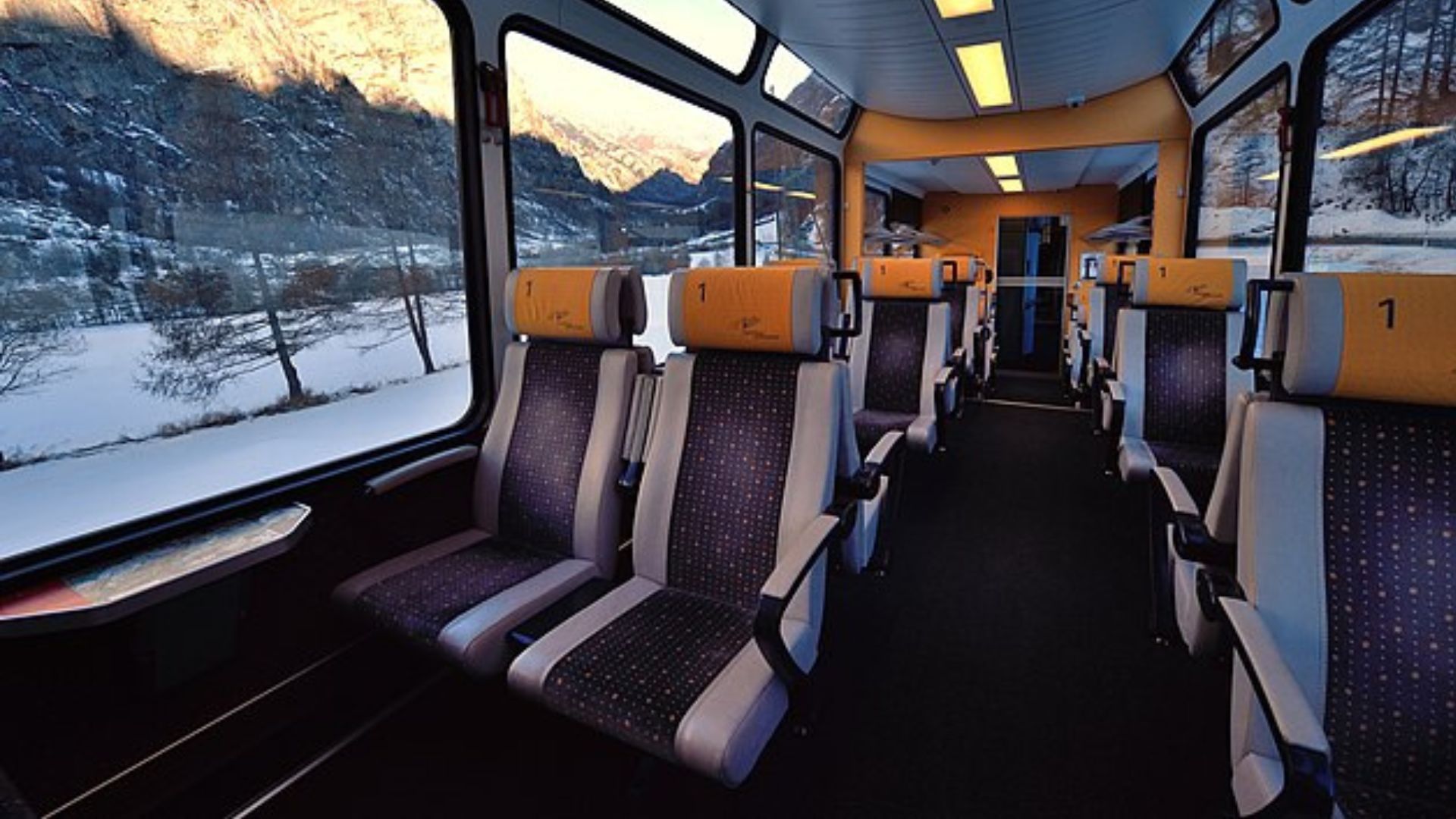 Especially with public transportation playing such a primary role in transporting the entire civilisation of a nation, Switzerland's current engineering accomplishment has proved to be one of the most talked about developments at present. The Rhaetian Railway Company (RhB) operated the 1.9 km train consisting of 100 coaches on the Bernina/Albula trail from Preda to Bergen. In other words, with 100 cars scaling up to nearly 3,300 tons, the possible chances of this particular train inviting any kind of damage is close to negative.
The alpine Swiss landscapes complement the creativity behind the world's longest-passenger train
The Rhaetian Railway company train – comprising four engines and 100 carriages for a total length of 1,910 metres – travelled along the Albula/Bernina route from Preda to Alvaneu in southeast Switzerland on Saturday afternoon. https://t.co/gp0XN5rY5H

— swissinfo.ch (@swissinfo_en) October 29, 2022
It is very much expected from Switzerland to attain such heights in taking pride in its mechanical modifications. The innovative transportation results that have been ongoing for decades are inspired by the alpine Swiss picturesque, leading to existing as one of the greatest train-dependent countries globally. As reported by CNN, "In 2021, Swiss Federal Railways (SBB) operated 11,260 trains carrying 880,000 passengers and 185,000 tonnes of freight per day on a 3,265 kilometre-long network with 804 stations."
The train passed through 22 tunnels and 48 bridges
It's official, CH🚃company Rhaetian Railway broke the world record of the world's longest passenger last Saturday in Graubünden! This impressive record is well-suited for a country where inhabitants travel an average of 2,400 km per year on 🚃! pic.twitter.com/We8SdAKM6p

— Switzerland in Canada / La Suisse au Canada (@SwissEmbCanada) October 31, 2022
The Bernina/Albula pathway from Preda to Bergen was recognised as a UNESCO World Heritage in the year 2008. The passenger train journeyed over 22 tunnels, some of which circle via mountains and transverse 48 bridges, counting the spiralled Landwasser Viaduct. The train is inclusive of 25 divisible multiple-unit trains, spanning over an entire length of 1,910 metres. The weekend's trip fittings involved 25 brand-new Capricorn electric trains to boost the conduct.
Hero Image Credit: Image Credit: Johannes Hofmann/Unsplash; Feature Image Credit: Jacques Bopp/Unsplash
Related Article: Mandarin Oriental Just Opened A Lakefront Palace Hotel In Switzerland — And We Got A First Look Inside