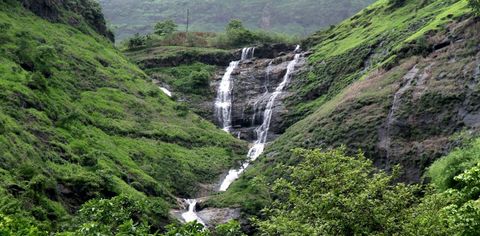 Are you from Mumbai? Have you been meaning to go to a tranquil place nearby for a few days to work in solitude and reset your mind? If yes, then you have reached the right place! We have listed below top workations near Mumbai that will help you reset your mind and boost your productivity. By Shreya Kachroo
Best Workations Near Mumbai
1. Panchgani
View this post on Instagram
Panchgani's misty hills and colourful gardens are a sight for sore eyes. This charming hill station is around five hours away from Mumbai. It has many cosy villas and resorts where you can relax and work in peace, each of which is complete with modern amenities. Imagine attending that Zoom call from a balcony that opens up to mesmerising views of the Pandavgad hills.
2. Lonavala
View this post on Instagram
Lonavala's green valleys and gushing waterfalls offer the perfect backdrop for a workation. From Hilton Shillim Estate Retreat and Spa to Della Resorts, and even The Machan – A Treehouse Resort, Lonavala has quite a few resorts to choose from.
3. Alibag
View this post on Instagram
The coastal town of Alibag is widely loved by all Mumbaikars. Its scenic beaches and upscale resorts along the beach makes it a perfect destination for your next workstation. Take a ferry from Mumbai to amp up the whole experience.
4. Lavasa
View this post on Instagram
Lavasa beautifully blends nature with urban aesthetics. You can rent a place at the waterfront and go kayaking, or enjoy a nature trail between long meetings to unwind.
5. Igatpuri
View this post on Instagram
Igatpuri is home to dense forests and verdant valleys. This hilltown is a haven for nature and vineyard enthusiasts. It provides you with the perfect setting for a workation. Apart from luxurious stay options such as Tropical Retreat Luxury Spa & Resort and The Grand Gardens Resort & Spa, there are many private villas that can be rented, too.
Related: 5 Nature Retreats Near Mumbai That Are Perfect For A Weekend Getaway
Written By