On a trip to White Sands, America's newest national park, our contributor soaks in the awe-inspiring scenery of southern New Mexico, delving into the eerie undercurrents of the region's atomic history. By Kieran Dahl
Nothing is as it seems in White Sands National Park. Its gypsum dunes— the world's largest at 1,76,000 acres— resemble those of an endless beach, but there's no ocean in New Mexico. From afar, it looks as sterile and sun-scorched as the surface of a distant planet . Up close, the luxuriously cool sand teems with life. Bleached earless lizards, Apache pocket mice, and sand wolf spiders—all mostly white, to blend in with their surroundings—skitter across the dunes. At first, there's no evidence of humankind, but investigate the right spot and you'll find fossilised footprints within mammoth and giant-sloth tracks.
In 1933, the area became a national monument, but in December 2019, it was redesignated as a national park. The change expanded its scope by 2,030 acres, and more importantly, increased its visibility to tourists. Researchers estimate that the change in status could contribute about $7 million (INR 51 crore) in new spending to the local economy and add around 100 jobs. Once, as part of an epic cross-country road trip from upstate New York, I hiked to one of the 10 backcountry campsites in White Sands. I remember setting up my tent, then scrambling up the nearest dune, carrying the waxed plastic sled I'd ambitiously brought with me. Certain dunes were streaked with sled impressions and footprints heading back uphill. Sand-sledding, I found, is as fun as its winter counterpart. You don't get cold, but you do get granules in all the wrong places.
Later that same day, I sat on top of a dune and watched a crisp blue afternoon turn into a prismatic twilight streaked with orange, yellow, and indigo. Halfway through dinner, the sand began to vibrate. Then, suddenly, an airplane shot low across the sky, filling my ears with an industrial roar.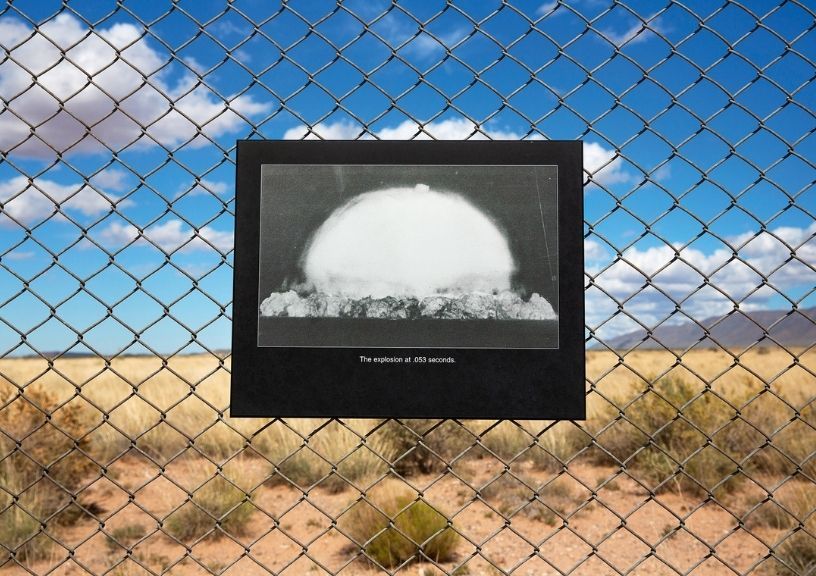 Even deep in an untrammelled wilderness, it turns out, you can't escape the US government. During World War II, the military established a permanent presence in the surrounding Tularosa Basin—a part of the Chihuahuan Desert that's remote enough for relative secrecy and barren enough to easily test things that go boom. These days, Holloman Air Force Base and White Sands Missile Range, where the Manhattan Project's atomic-bomb test took place, are the park's unusual neighbours.
I'd never considered myself an atomic tourist, but my interest was piqued while researching the area's history. Within the 10,360-square-kilometre missile range is Trinity Site, where the Atomic Age began in 1945 with the July 16 detonation of the world's first atomic bomb. I learned that the range holds public open houses twice a year, and I felt a certain dark yearning to see it for myself.
After all, here was a readily accessible locus of military history, a source of both national pride and international dismay. To visit the birthplace of the most consequential weapon in human history, I didn't need to train for months or pony up my life savings, as one might to enjoy other superlative experiences like the highest-altitude hike or the priciest bottle of champagne. All I needed was a car and a government-issued ID.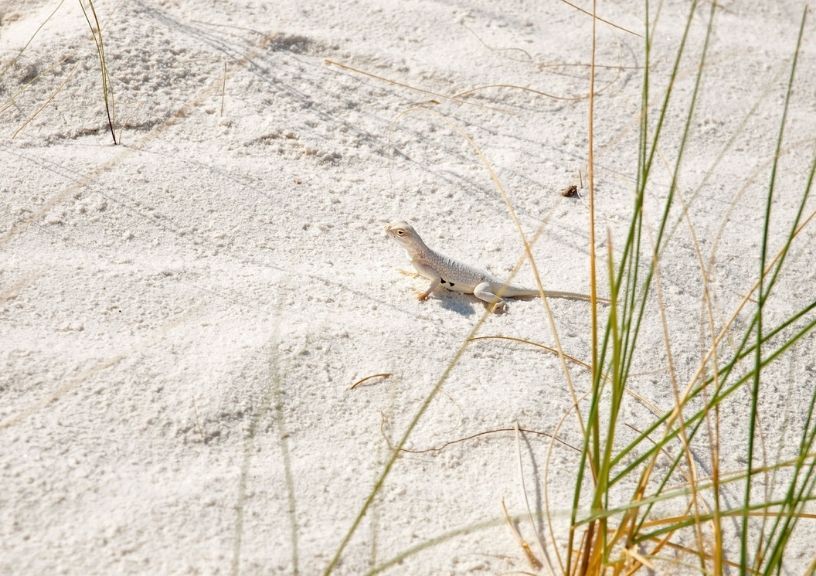 So I made plans to attend last October's 75th anniversary open house, which was expected to draw more than 5,000 people. Then, of course, the pandemic hit, and the event was cancelled. But on a sweltering Friday that month, John "Drew" Hamilton, WSMR's public-affairs specialist, gave me a private tour.
While those involved with the Manhattan Project would have observed a flash brighter than the midday sun and a mushroom cloud billowing seven miles into the sky, I saw a slightly concave dirt lot; at its centre was a 12-foot-tall obelisk marking ground zero. Around the lot was a chain-link fence, to which black-and-white photos of the blast were affixed. As I was shading my face from the sun, Hamilton poured fragments of glassy rock into my free hand.
"This is it," he said. "Trinitite."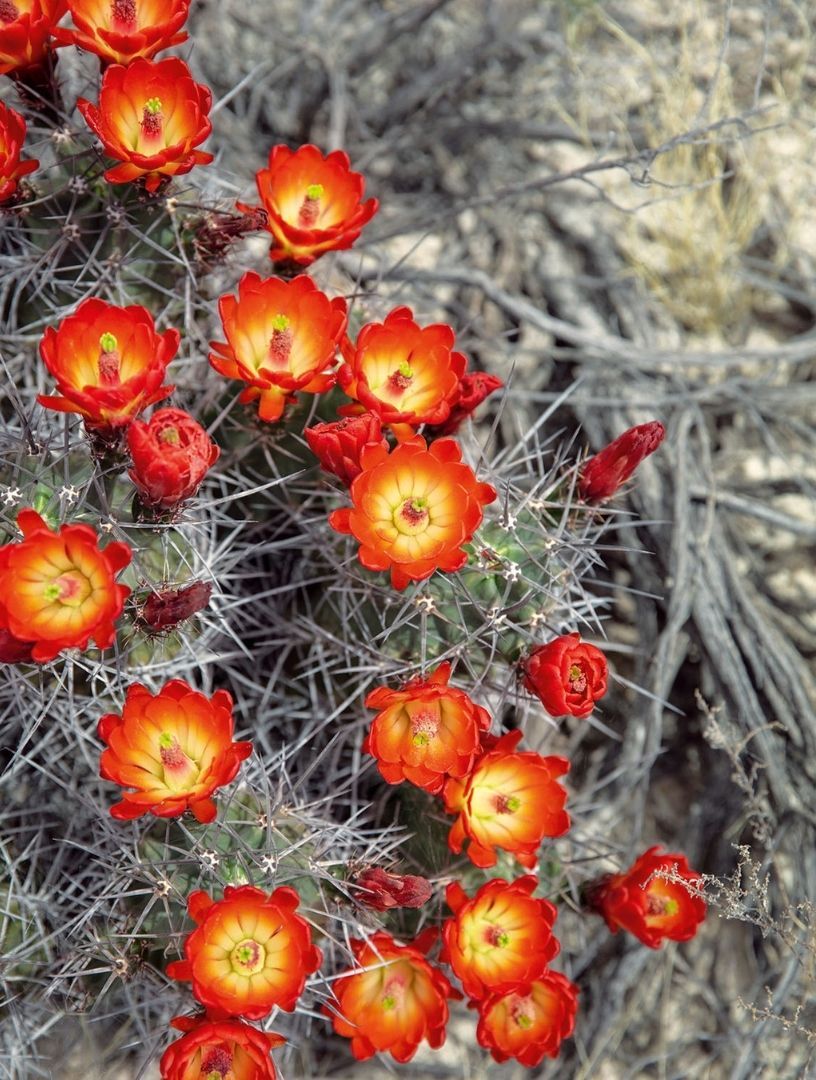 The light-green substance was created, he told me, when the blast fused sand particles together, forming radioactive globules that rained down on the desert. Wait. Radioactive? Noting the look on my face, Hamilton laughed and assured me it's less harmful to hold than it is to live, as I do, in a city like New York. The real danger, he said, is the desert's dry heat. Also, rattlesnakes.
I asked Hamilton a question that had been on my mind all day: What do people make of being here, at the place where the bombings of Hiroshima and Nagasaki were made possible?
"Ultimately, you have to decide for yourself what this place means," he began, diplomatically. "There's a lot of history here, but also a lot of context that can be very easily lost."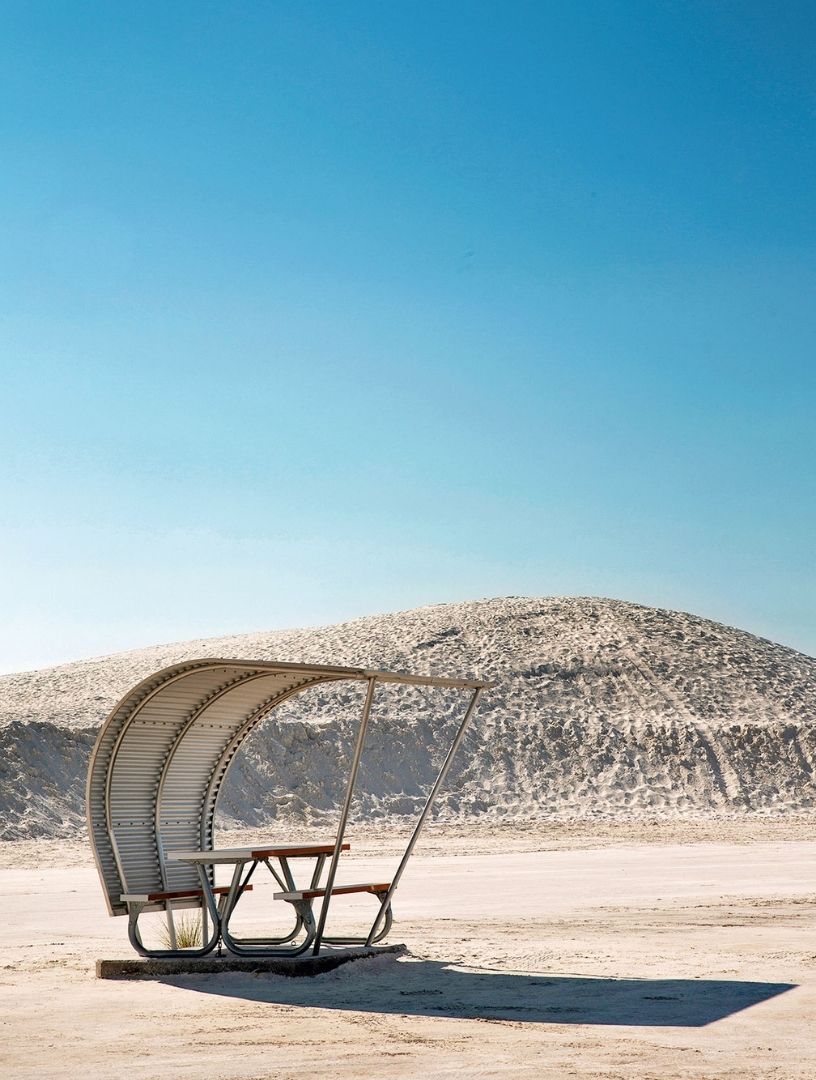 Some people consider Trinity Site to be a monument to the greatest peacekeeping science experiment of all time. But, indeed, context is everything. To view the site only through a scientific lens feels like an affront, not so much to victims of atomic warfare as to nature itself. It's a reminder of humankind's potential for annihilation, especially given its proximity to such a unique national park.
My girlfriend, Diana, had zero interest in visiting a "dusty military base," so she'd spent the day working at our motel. But that afternoon, I picked her up and we drove south to White Sands. After my breathless descriptions of my previous trip, she wanted to see it for herself as much as she wanted me to shut up about it.
Our initial plan was a staid one. Walk a bit into the dunes. Hydrate. Take dozens of pictures framed like so: dunes, subject, dunes, mountains, sky. Hydrate. Repeat variants of the phrase "This is literally unreal."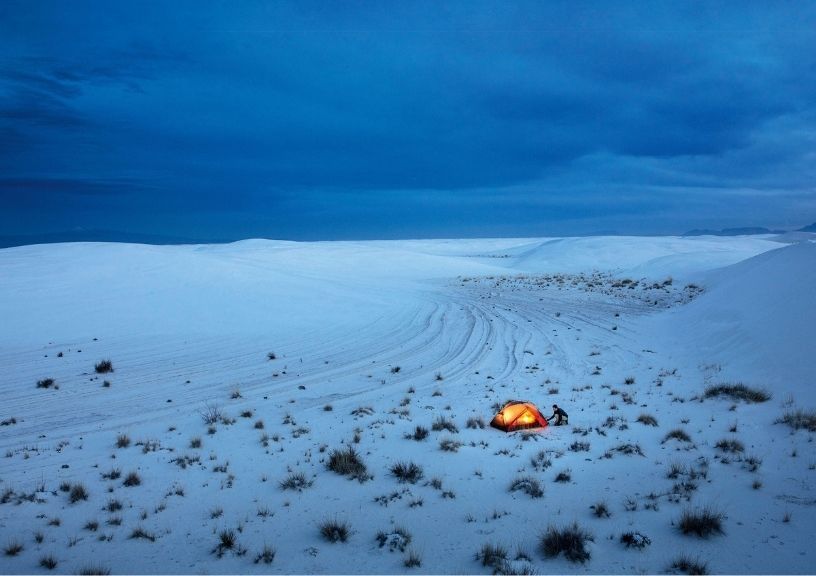 I knew that White Sands was at its most memorable, most unreal, when the sun was on the verge of appearing or disappearing, so I told Diana, "We have to stay until sunset." Then, after cresting one dune, and another, and another, "We have to go deeper. We have to experience White Sands out of sight and earshot of everyone."
I don't have an Instagram account, but I almost created one after being there with her at sunset. The park is a reallife filter, blessing everything in it with aesthetic splendour.
I took a video of Diana dancing on a distant dune, a dark little paint stroke being flung about a huge white canvas. We made sand angels side by side and watched the sky's orange orb drop behind indigo mountains.
Then, as we lay flat on our backs, basking in quietude, I heard that sound again: a fighter jet flying overhead.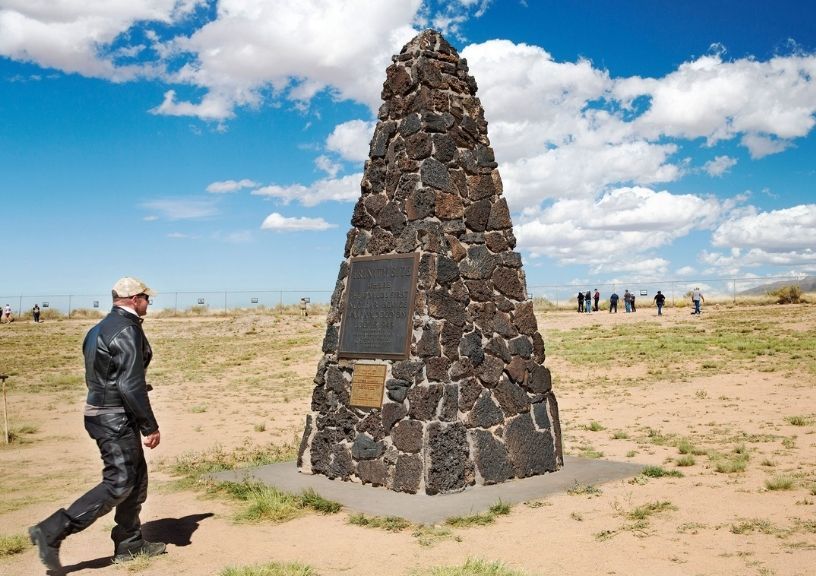 These kinds of striking contrasts are inescapable within the park. It's hard not to think about all of the ways the power and ingenuity of mankind—for better or worse—ripples through the otherworldly, resilient natural landscape. And now, it seems, the question of balance between those two worlds is more relevant than ever.
GETTING THERE
United Airlines and Air India offer flights to El Paso from Delhi and Mumbai, respectively. From the airport, it takes 4.5 hours to reach White Sands National Park.
STAY
You can choose one of the several public and private campgrounds around the national park. Reservation fees for Oliver Lee Memorial State Park campground, located a half-hour drive away, starts from INR 1,021 per night.
Related: Explore Rajasthan's Desert Town Osian For A Spiritual Trip Like No Other