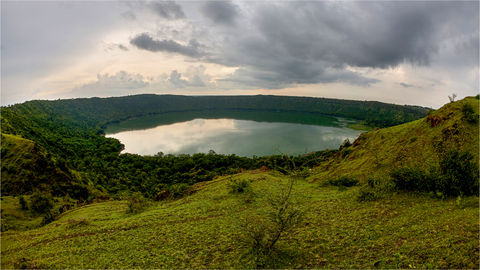 Buzzing streets, crowded cafes, jam-packed roads, blaring loud music, overflowing alcohol, dance parties, theme parties, open-sky parties… How long will the generic NYE party tradition go on? Let's welcome 2019 on a note of something different, stepping outside the usual and into the strange, doing something that not only your Instagram followers but your real-life friends and family will be in awe of. Mumbai peeps, allow us to show you places near your city that you wouldn't have thought would make for ideal New Year celebration destinations. After all, life's all about surprises! By

Shubhanjana Das



1. Kolad:
Kolad is your shot at white-water rafting without even leaving the state! Sounds a little unbelievable? We thought so, too. But, this small village in the Raigad district of Maharashtra deserves every adventure junkie's attention. The Kundalika river is where you can play with waves on a raft. You can ogle at the absolutely unbridled beauty of the Tamhini waterfalls or climb a peak (or two). If this New Year is for reconnecting with yourself, start it on a note that sets you off in the journey.
Distance: 173 km
How to reach: Kolad has its own railway station. Besides, buses ply from Mumbai to Kolad on a regular basis.
2. Uttan:
If your take of an offbeat NYE party is that of a balance between solitude and peace, company and party, Uttan is where you need to be for this is the party place that walks the fine line. With live music, bonfire under the wide open skies, and the campsite at The Cool Waters Project, Uttan promises a memorable start to the year.
Distance: 40 Km
How to reach: State/non-AC buses ply from Mumbai to Uttan.
3. Sandhan Valley:
Surprise your fellow adventure-junkie friends with an 'unplanned' trip to Sandhan Valley, a paradise for trekkers. Sandhan Valley near Bhandardara offers that no party in a nightclub will – thrill, adventure and oneness with nature. In fact, if you are up for some cliff-camping, this is the place to be. The Valley of Shadows awaits you after you descend into the Sandhan Valley. Maharashtra, we didn't know you were hiding such gems!
Distance: 183 km
How to reach: Samrad Village, from where the trek begins, is situated at a distance of 80 km from the nearest railroad or road route of Kasara.
4. Bordi:
Why should you travel all the way just to sit and relax on the beach when you can do so in Juhu itself? Well, that's because Bordi is no Juhu. Its white sand beaches and untouched waters make for no comparison. After all, this is Maharashtra Tourism's well-kept secret. Besides the Tourism Board's resort, Gujarati houses also welcome guests wholeheartedly. Learn Warli painting, cycle around, or spend the day lazing at what feels like a private beach, and watch the moon rise over the horizon as time glides forward and makes its way to the new year.
Distance: 157 km
How to reach: The nearest railroad is at Dahanu Road, a mere 3 km from Bordi. Maharashtra State Road Transport Corporation (MSRTC) buses connect Bordi to Mumbai.
5. Lonar:
We're willing to be a loner during NYE for Lonar! Keeping the puns aside, if a trip to the world's third largest crater in the Buldhana district of Maharashtra doesn't make for an interesting NYE plan, we don't know what will. This crater was formed by a meteorite 50,000 years ago, which is now the bed for the vibrant green Lonar lake.
Distance: 600 km
How to reach: The nearest railroad is Jalna, 68 km from Lonar. You can also take a flight to Aurangabad and then cover a distance of 145 km to reach Lonar. Buses also run regularly from Mumbai to Lonar.
Related: Mumbai To Elephanta Caves In 14 Minutes? Yes, It's Possible With This Ropeway!
Written By