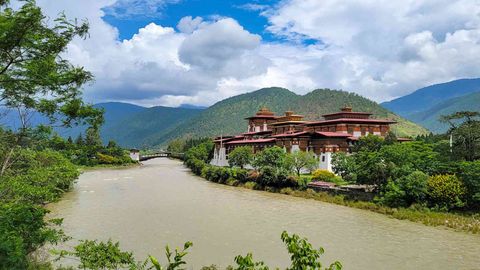 Bhutan's reopening called for a trip to the land of surreal natural beauty. Our plane descended between the 18,000-foot peaks of the Himalayas into the narrow, temple-dotted valley of Paro, Bhutan. It's a very technical airport landing, in a country with extremely tight tourism policies, but no one said it was easy to reach Shangri-La. This tiny Buddhist kingdom, landlocked between India and China, only got roads to the outside world in 1962 and opened to travellers less than 50 years ago. By Anne Howard and Mike Howard
On September 23, the country reopened to foreign travellers. Placing incredible value on their cultural heritage, happiness of their citizens, and sustainability of their carbon-negative country, Bhutan has always had a mindful approach to tourism. And in reopening, they've significantly raised the tourism tax, which now costs $200 daily (INR 16,251)(up from $65 or INR 5,281 a day); the tax is called a Sustainable Development Fee (SDF) and is meant to fund social programs, infrastructure, and environmental protections. These protocols are meant to prevent over-tourism, as visitation numbers have shot up in the last 20 years, increasing 4,052% since 2000, per the World Tourism Organization.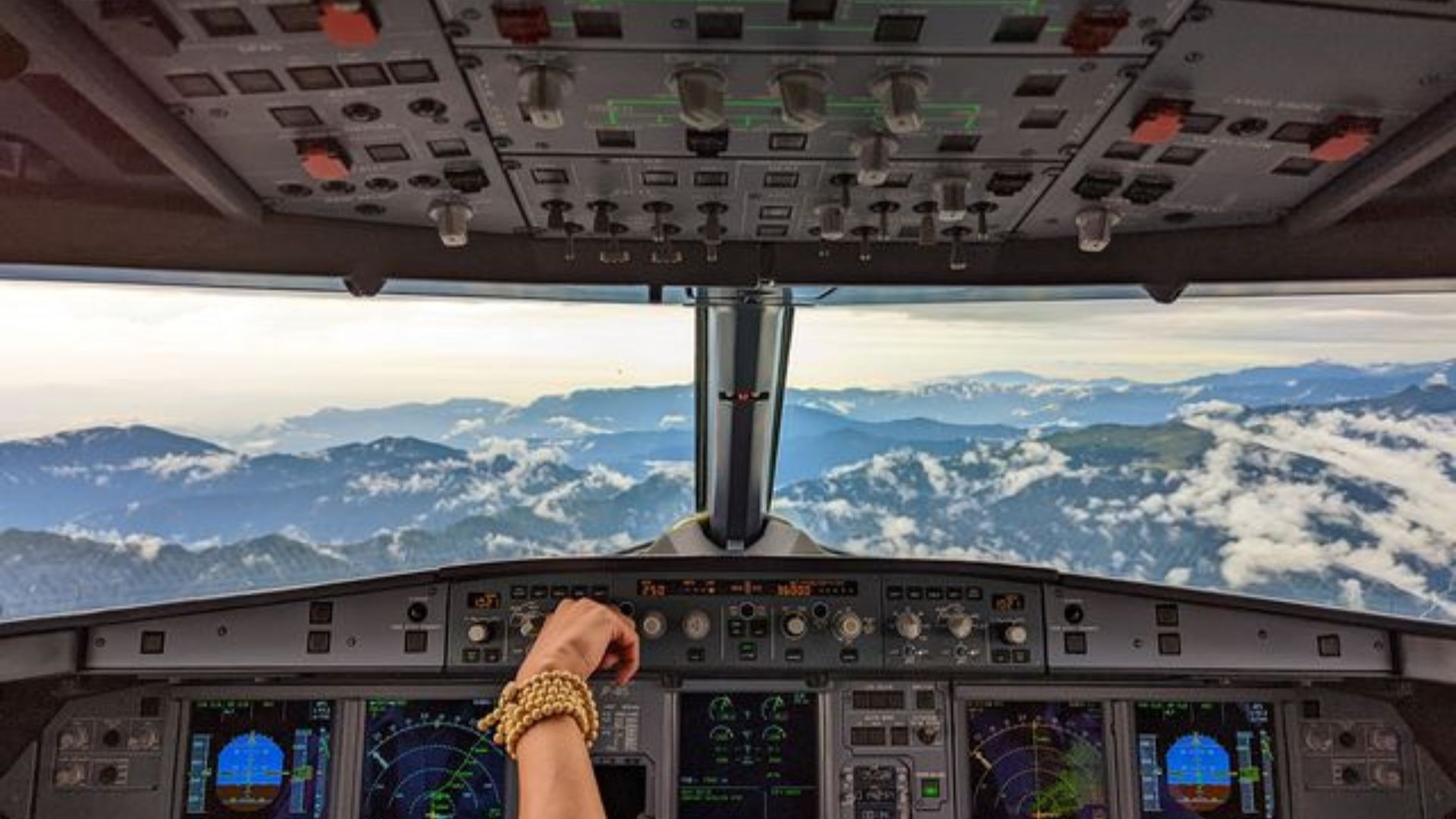 The inflated Sustainable Development Fee is not the only change. Pre-planned tours are no longer required, giving travellers more freedom. "Our strategy for the revamp of the tourism sector brings us back to our roots, of 'High Value, Low Volume' tourism, where we meet the needs of tourists while protecting our people, culture, values, and environment," said Dorji Dhradhul, director general, Tourism Council of Bhutan. "Ensuring its sustainability is vital to safeguarding future generations." While some in the travel community applaud this commitment to excellence, there are grumblings that the price hike discriminates against non-wealthy travellers. In our travels, we found that, within the Bhutanese hospitality industry, locals are not only scared that such a high SDF will slash visitation numbers, but also that lifting the mandatory tour packages that filled the hotels, restaurants, and attractions will further hurt those businesses.
How to get into Bhutan after reopening
To complete the visa process, you will need a passport (that will not expire in the next six months); travel insurance (we swear by Allianz AllTrips); and proof of vaccination against COVID-19. Unvaccinated travellers can enter if they quarantine for five days upon arrival (hotel fees are at your own expense). The visa application fee (USD 40 INR 3,250) can be paid by credit card and processed in conjunction with the Sustainable Development Fee (USD 200 or INR 16,251 a day for adults, USD 100 or INR 8,125 for kids ages 6 to 12, and free for those 5 or younger). You can apply for the standard 90-day visa online or let your guide do the processing (it's typically included in their service). To start the visa application process, visit Bhutan's newly launched tourism website and the Department of Immigration website.
For flights, Drukair and Bhutan Airlines fly to Paro International Airport, the country's only international airport. Departures are available from Singapore; Kathmandu, Nepal; Dhaka, Bangladesh; five Indian cities (New Delhi, Kolkata, Guwahati, Gaya, and Bagdogra); and Bangkok. Flights tend to be cheaper from India, though you'll need to get India's visa for this move. (We flew from New Delhi and used our Indian visa as an excuse to extend our trip for two weeks in the incredible subcontinent.) The government website Bhutan.Travel offers a comprehensive list of approved guides, tour operators, hotels, itineraries, and more. And while, the abundance of choices can be overwhelming, it surfaces wonderful family-owned businesses that travellers may not find otherwise.
Why go now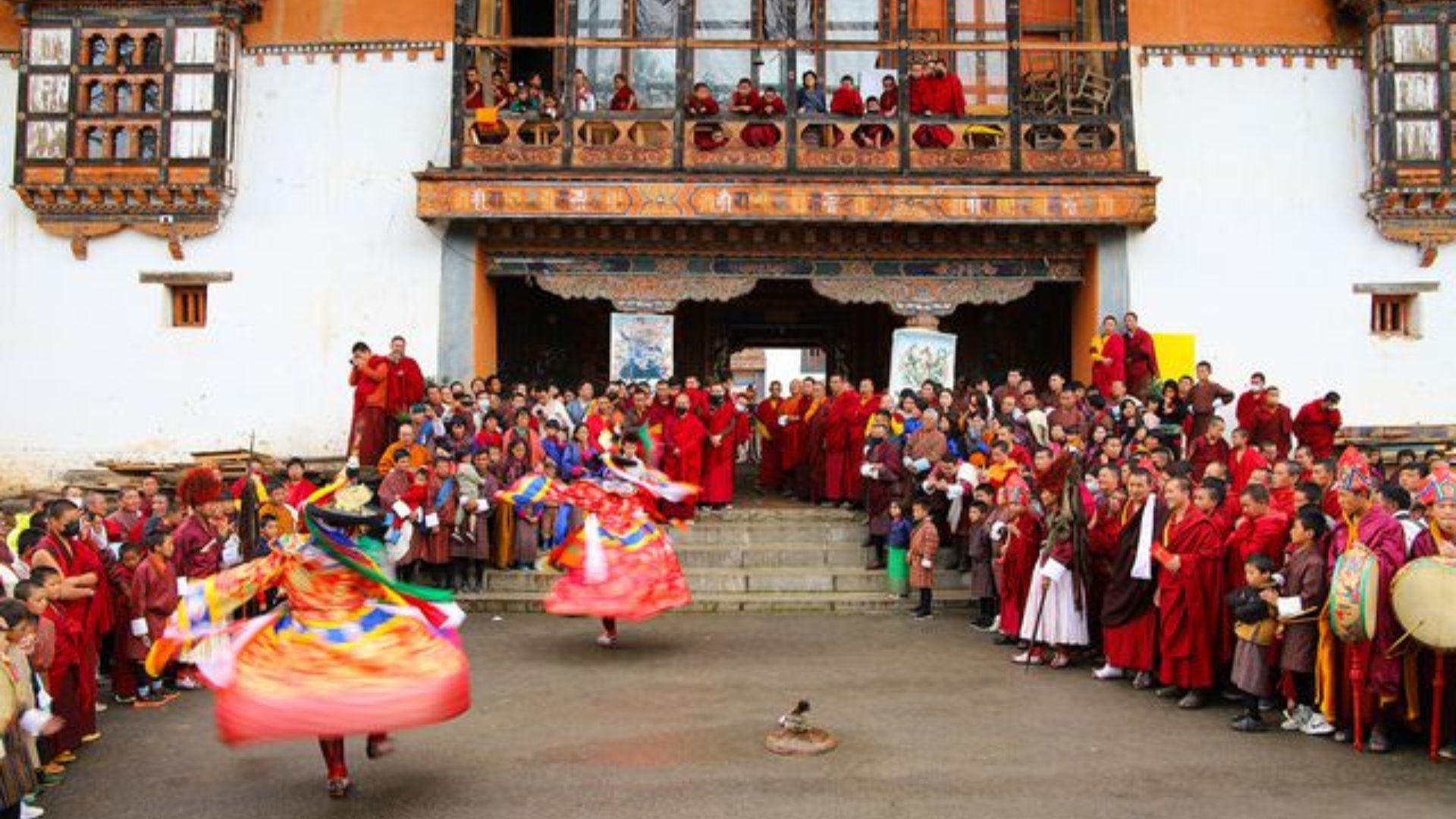 During the 916 days without visitors running around, Bhutan took this quiet time to polish every facet of its tourism sector, including hotel renovations, transportation improvements, and personnel training. Walking into the Paro International Airport, we felt as if we had entered a monument to Bhutanese art and architecture. His Majesty King Jigme Wangchuck commissioned 60 artists to work around the clock to turn it into the country's largest art gallery and exhibition space, adorning it down to a baggage carousel that rotates around a replica of a 17th-century dzong (monastery). When we drove from the capital of Thimphu to the western district of Haa, the freshly built Damchu-Chukha bypass cut down the mountainous drive by an hour. When we stayed at Pamtsho Hotel, the owners were celebrating the grand opening of their chic cafe, made possible with time and money from the pandemic relief. In 2019, there were more than 3,000 registered guides nationwide; now with the government's new Tour Guide Readiness Assessment, they are culling that number to a top-notch fleet, presently at 481. The Tourism Council of Bhutan knows that their Sustainable Development Fee is asking a lot of visitors and they want to make sure to give a world-class experience in return.
What's new in Bhutan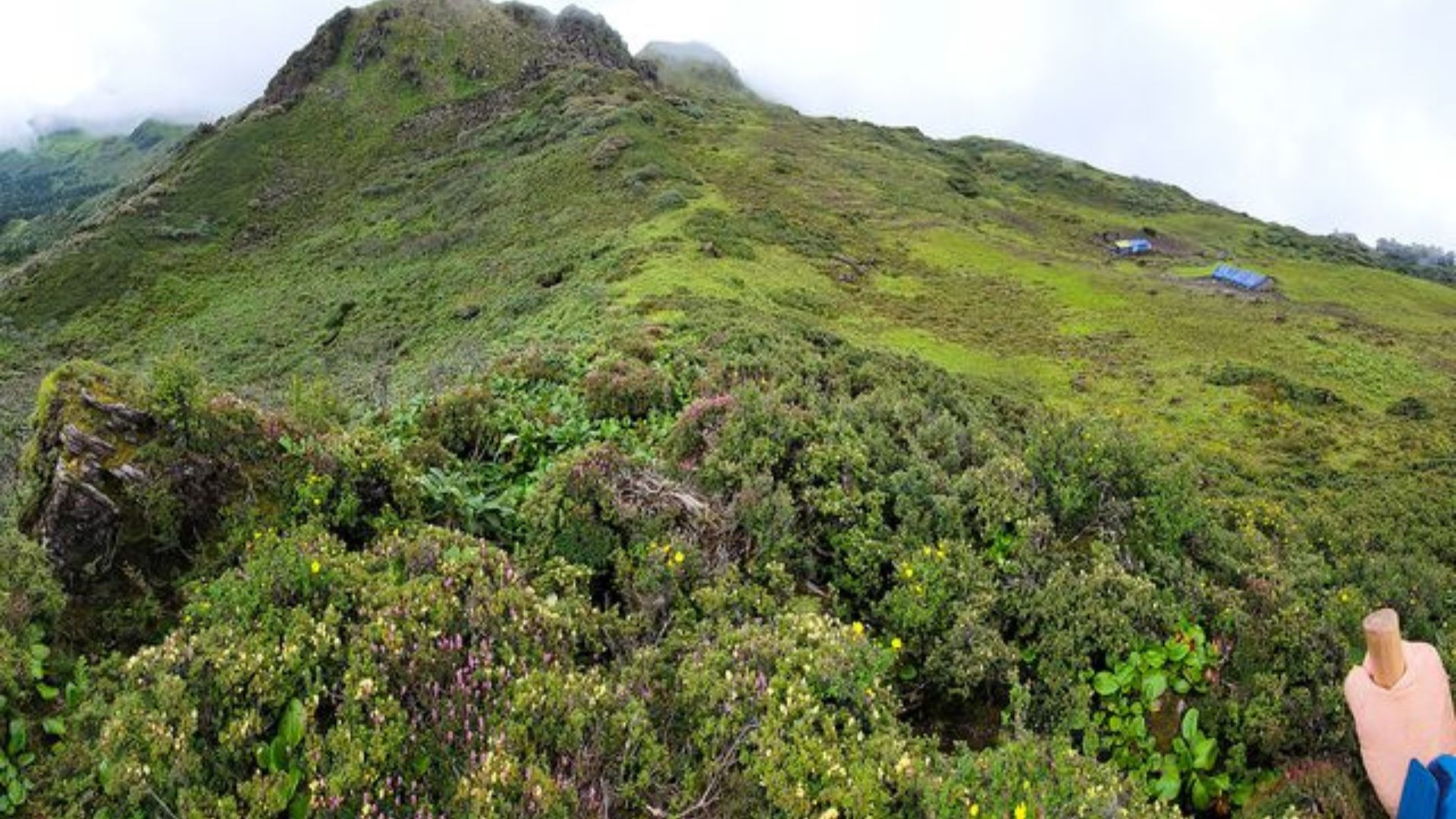 Bhutan is known for its temples precariously perched on cliffs, vibrant festivals, 20,000-foot mountains, and fortified monasteries reminiscent of Tibet, but they aren't just resting on the classics to bring in visitors. The much anticipated Trans-Bhutan Trail, the centuries-old footpath and the main thoroughfare connecting the country until the 1960s, has been restored for locals and foreign trekkers alike. With our guides at Bridge to Bhutan, we got the chance to bite off a piece of this 250-mile (402 km) trail, and were impressed by not just the lush flora and fauna, but the botanical signs, historic markers, and QR codes along the way. We ended at the 108 hand-painted chortens (Buddhist shines) of Dochula Pass, hungry for more trail time.
Along the river in downtown Thimphu, the Centenary Farmers Market has a brand new outdoor counterpart with artisanal food stalls, a music stage, a children's park, and trendy eateries. In Paro, the National Museum of Bhutan has just reopened after nine years of restoring this 17th-century building and enlivening their encyclopedic offering. We had so much fun exploring the stone passageways and wonky stairwells of this seven-story watchtower, each leading to multi-media exhibits covering everything from the country's traditional dress to their modern monarchy.
And when it comes to tour operators, they are levelling up their offerings with more personalised and unique experiences to differentiate themselves. "We will definitely have to be creative and carve new and interesting itineraries and activities," said Fin Norbu, co-founder of Bridge to Bhutan. "We are already scouting a few new treks in the Haa, Paro, and Thimphu regions." To enhance our trip, Norbu invited us to his family's ancestral home in Dorica to participate in a Buddhist house blessing ceremony, which had us sitting cross-legged in a hand-painted temple with a circle of monks, playing horns, chanting verses, and sharing fruit offerings.
Partially guided trips in Bhutan after reopening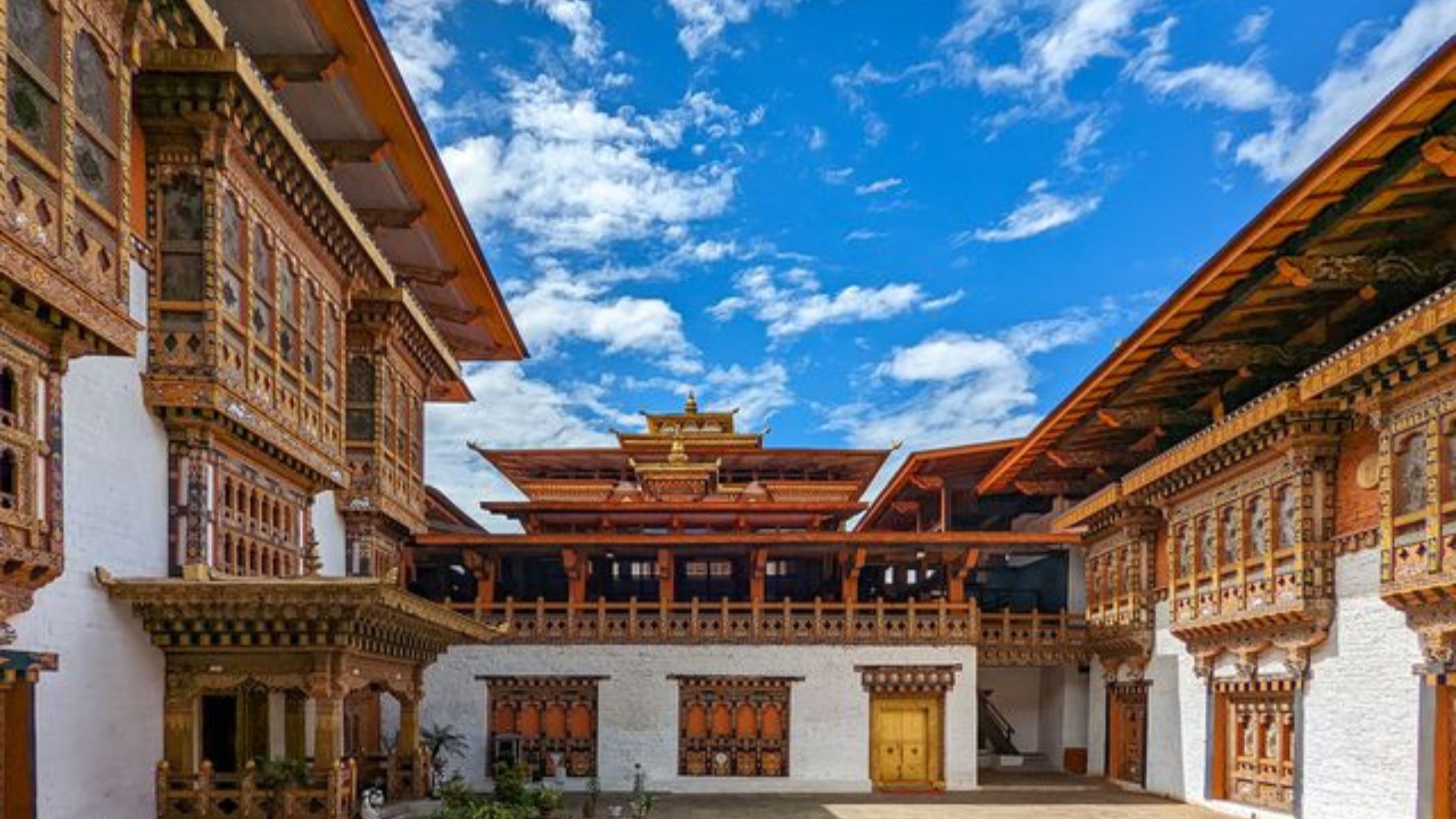 While you still can't go renegade around the country, the Tourism Council of Bhutan is modernising its systems to give travellers more mobility, choice, and luxuries. They are doing away with the requirement of a 24/7 guide, the mandate to follow pre-approved itineraries, and stops at immigration checkpoints. Now that the three-star package tours aren't the de facto choice, you can land at the airport, hail an (electric) taxi, and be whisked away to Paro or Thimphu for a stay, whether at the newly completed Six Senses or a local's home. You can wander the lanes of artisan shops, nibble your way between food stalls, catch an archery tournament (it's the country's national sport), and rub elbows with locals in the plazas and parks.
However, to visit the cities' main attractions, go trekking, or explore outside of Thimphu and Paro, a guide is still required. Travellers can book a guide on the fly, by using a luxury hotel's guides or meeting an independent guide (though, of course, booking through a tour operator in advance also still works). The tour company we worked with, Bridge to Bhutan, charged USD 185 (INR 15,032) daily per person (separate from the SDF), which covered a driver, guide, monument tickets, all meals, hotels, visa fees, and their concierge services. We stayed at charming family-run guesthouses (and opted for a night at Le Méridien Thimphu), ate farm-to-table meals, and were chauffeured to every attraction. They handled the logistics of visas and made every hotel, restaurant, and site booking as well.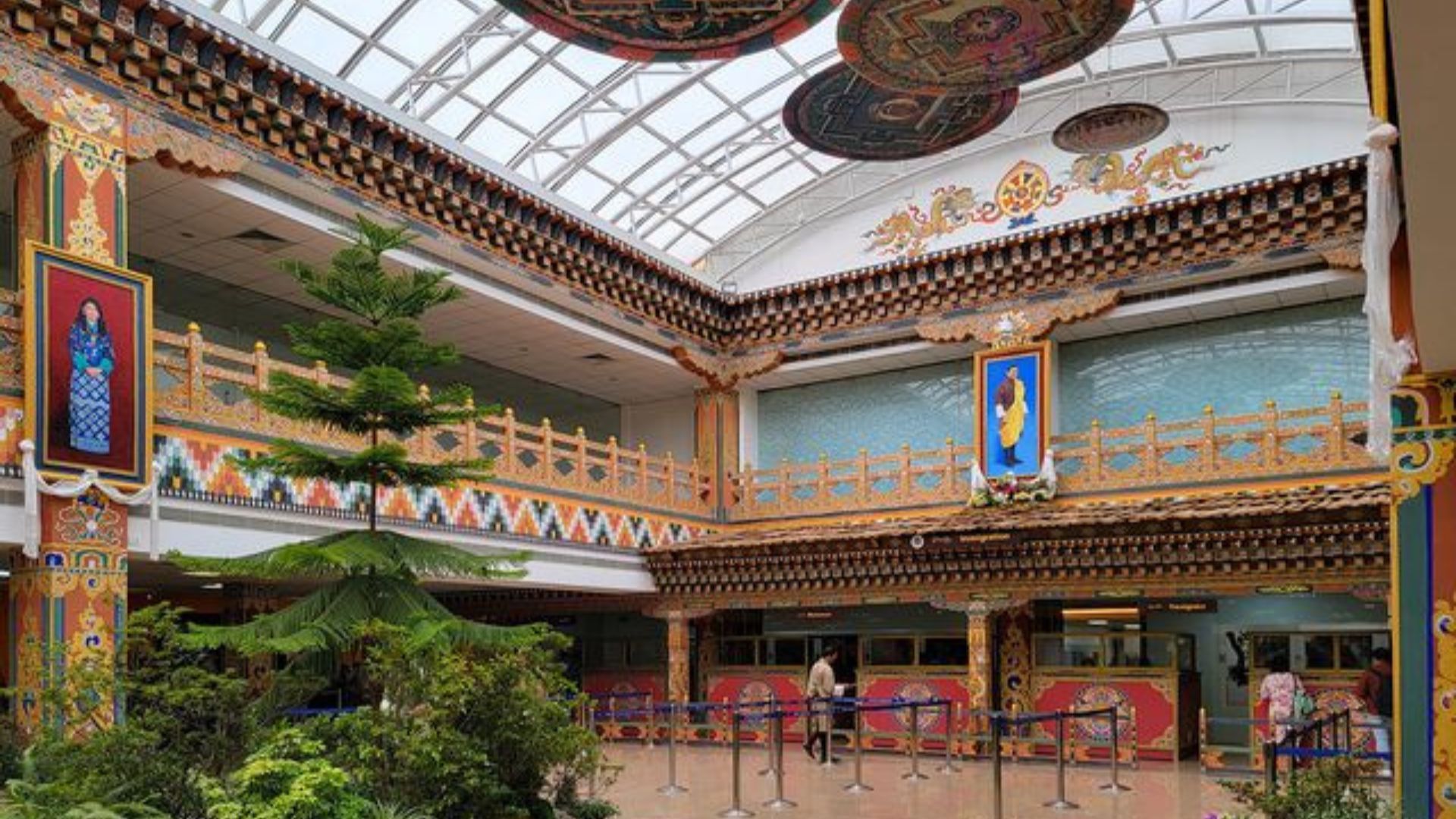 When selecting your accommodations (either by yourself or working in collaboration with your guide), we'd recommend a mix of lodging; try a farm stay for a glimpse into local life, then treat yourself to one of the new wellness experiences at Gangtey Lodge or a couple of nights at the much-anticipated andBeyond Punakha River Lodge opening next year.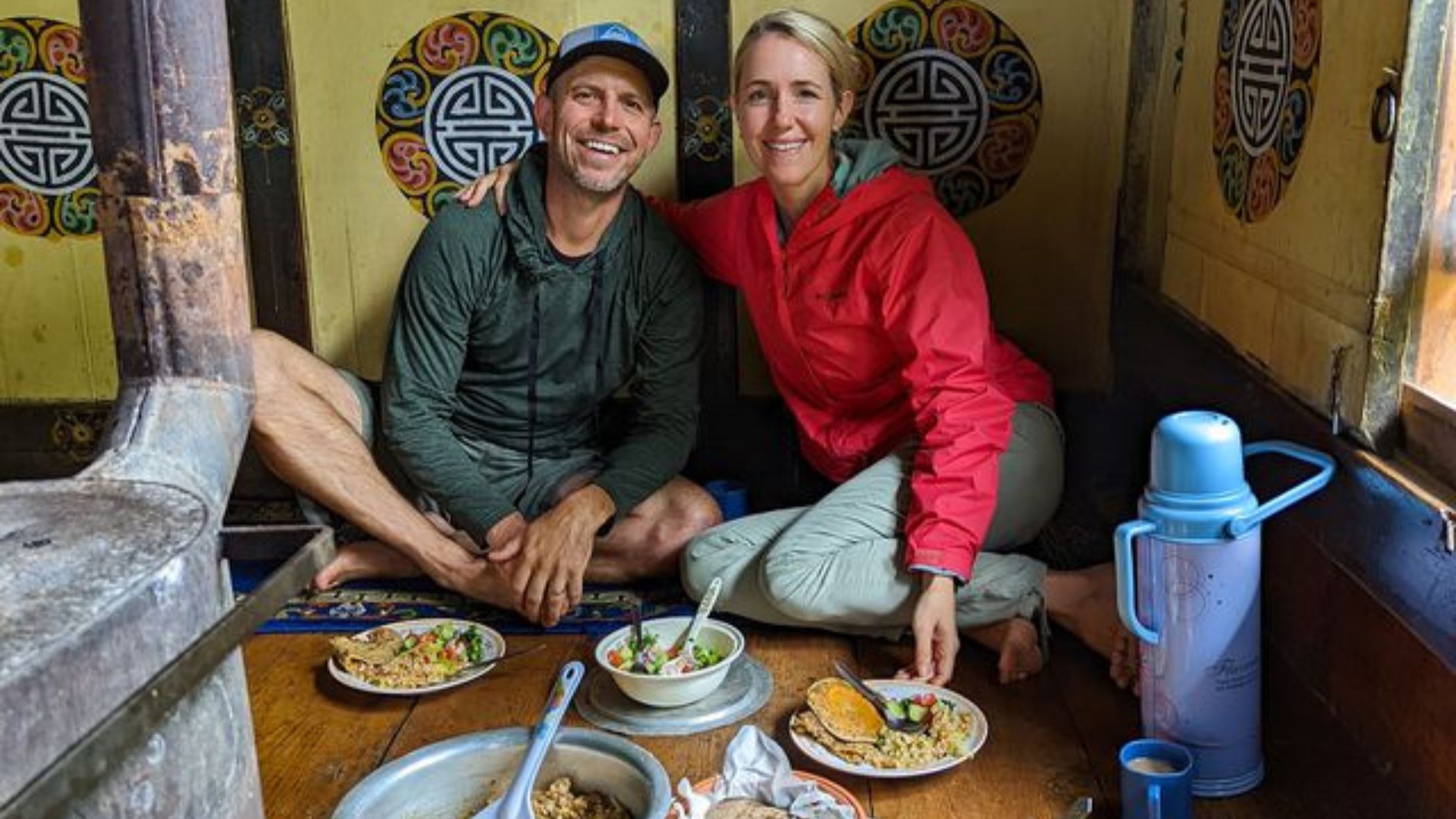 Bhutan's well-preserved heritage is deeply layered and all the more beautiful when peeled back with local guidance. No part of your tourism experience in Bhutan is watered down for Western consumption. While Bhutan's new approach to tourism is contentious, it also draws a clear line in the sand. They don't want just any tourists; they want people who care about their culture and environment and believe in preserving it.
This story first appeared on www.travelandleisure.com
Main and Feature Image Credit: Anne and Mike Howard/HoneyTrek
Related: This Sacred Hiking Trail In Bhutan Is Reopening After 60 Years — Here's How You Can Visit
Written By