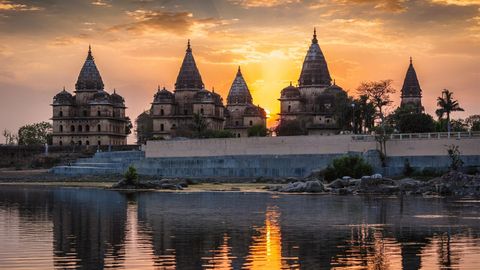 The land of architectural marvels Madhya Pradesh has two winning cities that have made it to the latest UNESCO World Heritage Cities list — Gwalior and Orchha. By Kumar Shree
The state government of Madhya Pradesh declared on December 7, Monday that Gwalior and Orchha have been included in the latest UNESCO World Heritage Cities list. The historical fort cities have been incorporated under the urban landscape city programme.
View this post on Instagram
As reported by The New Indian Express, a government official said, "After getting included in the heritage city list, the face of Gwalior and Orchha will change, and UNESCO along with the state tourism department will make a master plan for the beautification of the two places."
This project could prove exemplary for the region of South Asia as UNESCO will directly suggest measures for the development of these two cities under the Historic Urban Landscape recommendations.
View this post on Instagram
Now, let us tell you a bit about both these cities.
Gwalior, as a city, was first established in the 9th century, and it has been ruled by different leaders. Some of these rulers were Baghel Kachvaho, Gurjar Pratihar Rajvansh, Tomar and the Scindias. Apart from the Gwalior Fort, which offers an expansive view of the city, Gwalior is also home to several other palaces and temples. Some of them, such as the Sas Bahu Ka Mandir temple and Gujari Mahal Palace enjoy huge popularity among travellers.
Orchha, which was the capital of the Bundela kingdom in the 16th century, is also known for its ancient temples and architecturally-rich palaces. Some of the notable spots in the city include Jehangir Mahal, Ramraja Temple and the Laxminarayan Mandir.
View this post on Instagram
Now that the cities have been included in the record of UNESCO's world heritage cities list, some of their prominent tourist spots will undergo chemical treatment for overall cleanliness. Some other popular spots will also get new guards who will welcome guests as per Indian traditions.
Related: Madhya Pradesh's Workation Initiative Is Every Locked-down Traveller's Dream Come True
Written By