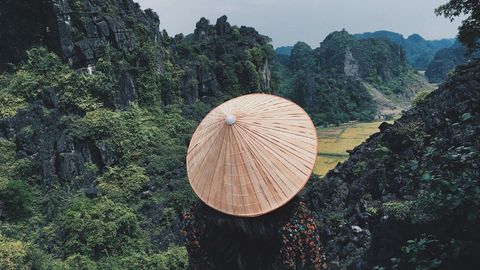 Vietjet has announced its slashed prices for flights from India to destinations in Vietnam, and travellers can book these flights, at just INR 9, till August 26, 2022! Here are the details. By Anushka Goel
If you've been wanting to visit Vietnam, here's your chance to book your tickets now! Vietjet, Vietnam's low-cost airline, has launched special fares for flights between India and Vietnam. These flights can be booked at just INR 9, and allows travellers to explore the beautiful Southeast Asian country.
Vietjet is offering flights between India and Vietnam at INR 9
View this post on Instagram
The airline is offering 30,000 promotional tickets that passengers can use to travel between August 15, 2022, to March 26, 2023. What's more, these tickets are available on 17 routes – between India's Delhi, Mumbai, Ahmedabad, and Hyderabad to Vietnam's four cities including Hanoi, Ho Chi Minh, Da Nang and Phu Quoc. These tickets can be booked till Friday, August 26, 2022, via the airlines' official website or the Vietjet app. The special offer is available every Wednesday, Thursday and Friday, according to the company.
These special flights will allow travellers to board direct flights to Vietnam, which is known for its culture, heritage and gastronomic cuisine. Vietnam is also among the best international destinations for remote workers, and these flights will not only allow travellers to go and experience the country but be an affordable way to explore what the destination has to offer as a remote worker.
Vietnam has been launching packages and offers to lure travellers ever since the lockdowns eased across the country. The destination boasts delicious cuisine, UNESCO World Heritage sites and ambient weather, making it among the top travel destinations in the world for explorers, solo travellers and more.
Hero and Featured Image: Courtesy of Vo Thuy Tien/Pexels
Related: Vietjet Announces New Routes Between India And Vietnam
Written By