We're well into summer now, and our travel ideas range from beaches to mountains, lakes, cities, and faraway places. It's festival season, and Telluride, Chicago, and Lucca celebrate music, while Alberta and Cheyenne recall their frontier heritage. Beach destinations in Turkey, Mexico, Greece, and Southern California are beautiful in summer, and it's an ideal time to explore the outdoors in places like Long Island, Lake Tahoe, Oklahoma City, and North Carolina. Whether you plan to stay near home or travel far this July, a change of scenery is what makes summer special. By Patricia Doherty
Best places around the world to travel to in July
Bodrum, Turkey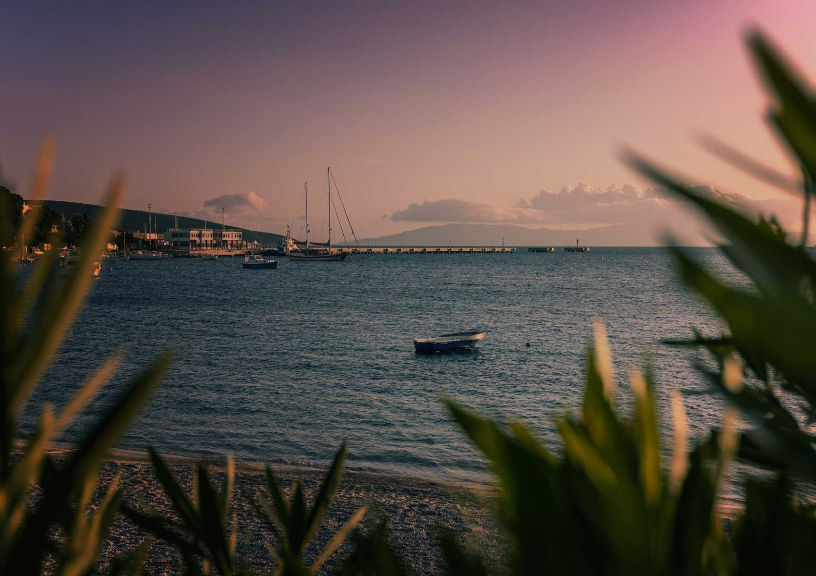 A popular beach destination in July, Bodrum is a peninsula in the Aegean Sea, with beaches, upscale resorts, nightlife, and a town by the same name. The weather is warm in July, ideal for relaxing on the beach or poolside, but there's more to explore, including Bodrum Castle, built on the coastline by the Crusaders in the 15th century and now the home of the Museum of Underwater Archaeology. Bodrum Town combines modern buildings and lively nightclubs with ancient ruins, cobblestone streets, and whitewashed houses. Stay at The Bodrum EDITION, with views of the Aegean, an infinity pool, spa, and restaurant Brava. METT Hotel & Beach Resort, set on a pristine beach, features a traditional Turkish Hammam, spa, and chic restaurants. The Mandarin Oriental, Bodrum offers five-star luxury on the peninsula's northern coast.
Lucca, Italy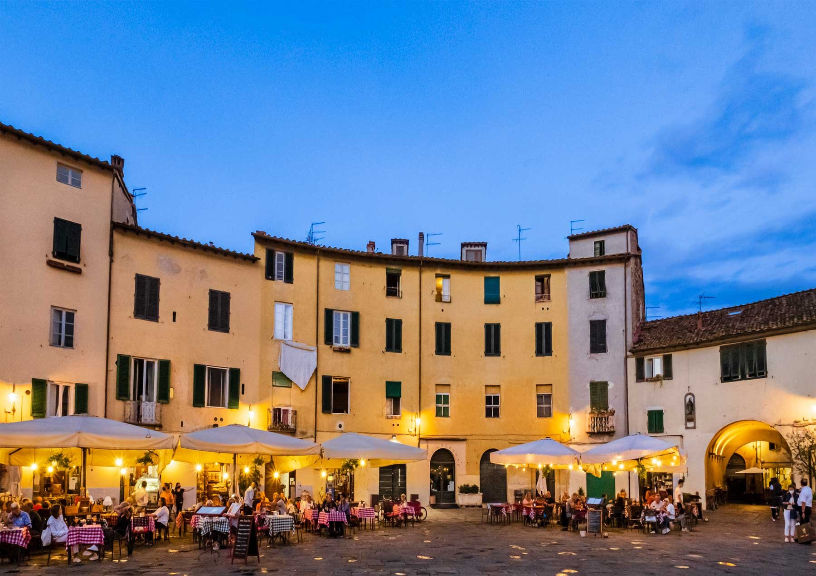 This historic walled city, about 50 miles (80.46 km) west of Florence and about 20 miles (32 km) from the Ligurian Sea is truly a hidden gem. The charming city combines medieval style with modern hospitality and events like the Lucca Summer Festival from June 26 – July 24, featuring musical artists including Celine Dion, John Legend, Ben Harper, and more. For classical music lovers, the annual Puccini Festival will showcase Madame Butterfly, Turandot, Tosca, and La Rondine during July and August. The Grand Universe Lucca, which opened in 2020 in the heart of the city, fits the musical theme with room names like Puccini Suite and Symphony Lounge. Guests can enjoy views of Lucca from the hotel's rooftop Sommità Martin Orsyn Champagne Rooftop Bar.
Long Island, New York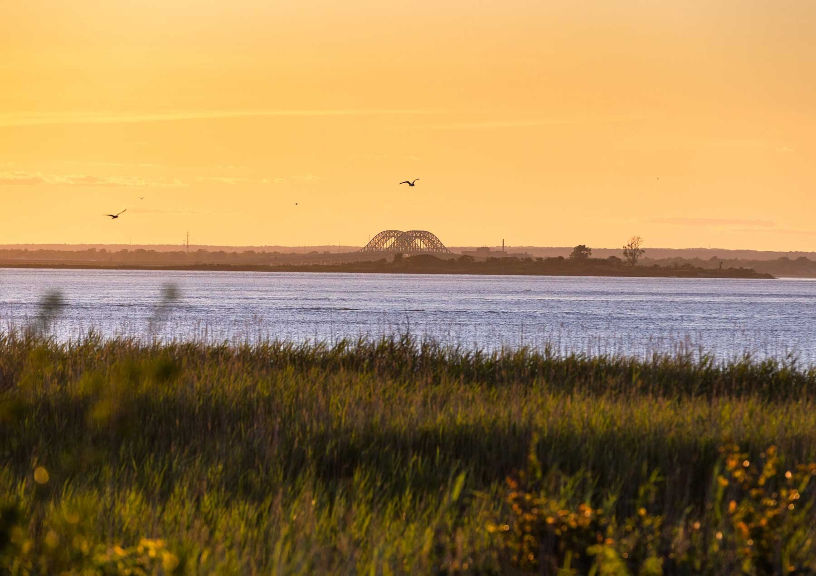 Long Island actually is long, at 118 miles (189.90 km) from New York City to Montauk Point at its eastern end. In about 1,400 square miles (3,625.98 square km), there are marinas, wineries, historic mansions, a castle, and beachfront hotels and restaurants. The Hamptons, out east, are known as upscale summer escapes for New Yorkers, and the island's north shore "Gold Coast" offers New England-style villages and historic grand mansions that inspired F. Scott Fitzgerald's The Great Gatsby. Oheka Castle, once the summer home of a wealthy financier, is open for tours, dining, overnight stays, and events. Heading east, Long Island Wine Country includes about 60 vineyards. On the island's North Fork in the town of Greenport, Claudio's, a local favourite for fresh seafood, and Greenport Harbor Brewing Company are recommended stops. Stay nearby at Sound View Hotel with ocean views and a private pebble beach. In East Hampton, check out EHP Resort & Marina, with modern cottages set on five waterfront acres.
Telluride, Colorado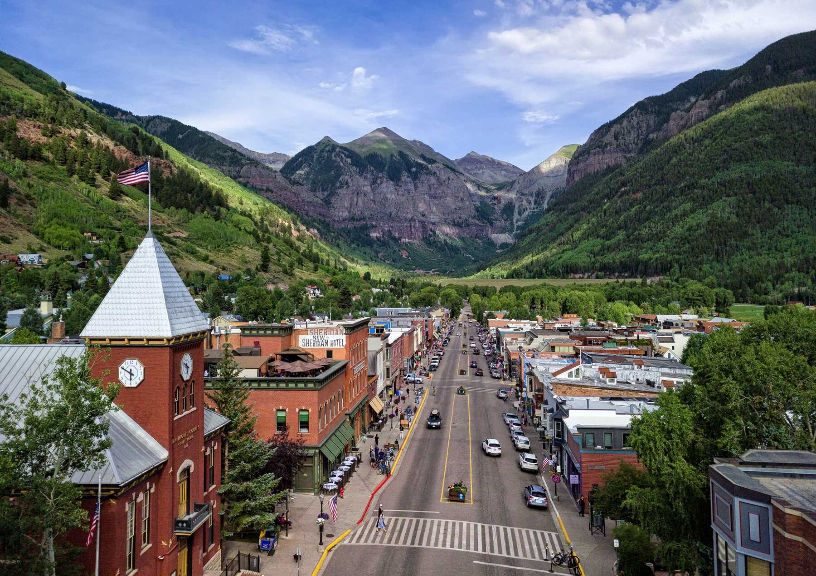 Once the snow has melted and winter sports fans have packed up their skis and snowboards, Telluride is a summer paradise. The historic mining town offers hiking, bicycle trails, fishing, camping, natural mineral hot springs, and stunning scenery. In addition, summer is festival season, and the annual Ride Festival, July 6-10, features rock 'n roll, followed by the Telluride Art & Architecture Week from July 11-17 and the Americana Music Festival from July 14-17. Stay at the charming Dunton Town House in Telluride, and then head out of town about 30 scenic miles (48.28 km) to Dunton Hot Springs, set in a restored 1800s ghost town turned Relais & Chateaux resort with luxury log cabins and views of the San Juan Mountains. Or glamp at Dunton River Camp nearby and enjoy fly fishing, biking, hiking, and more. Mountain retreat Madeline Hotel & Residences offers a variety of accommodations, too.
Cheyenne, Wyoming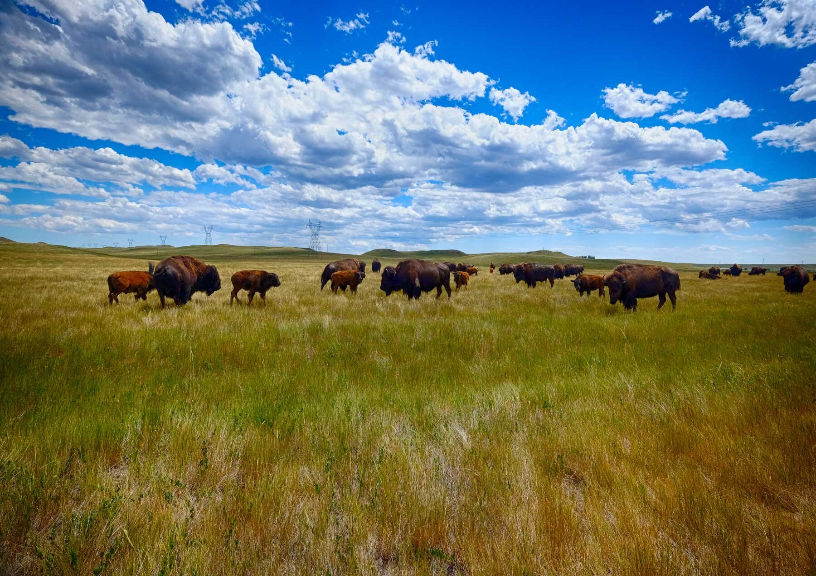 Located about an hour and a half north of Denver, Cheyenne conjures images of the Old West with rodeos, railroads, and expansive plains, inspiring its slogan, "Cheyenne—Live the Legend." With both historic and modern appeal, Cheyenne is home to the world's largest outdoor rodeo, its 1888 Wyoming State Capitol Building, family-friendly attractions, and a lively brewery and arts scene. July weather, around 26 degrees Celsius, is ideal for outdoor activities, and festivals include the annual Cheyenne Frontier Days from July 22-31, with a rodeo, parades, a carnival, concerts, and immersive experiences with Native American communities. Year-round outdoor activities and nearby Medicine Bow National Forest and Curt Gowdy State Park offer plenty to do in the surrounding areas.
Los Cabos, Mexico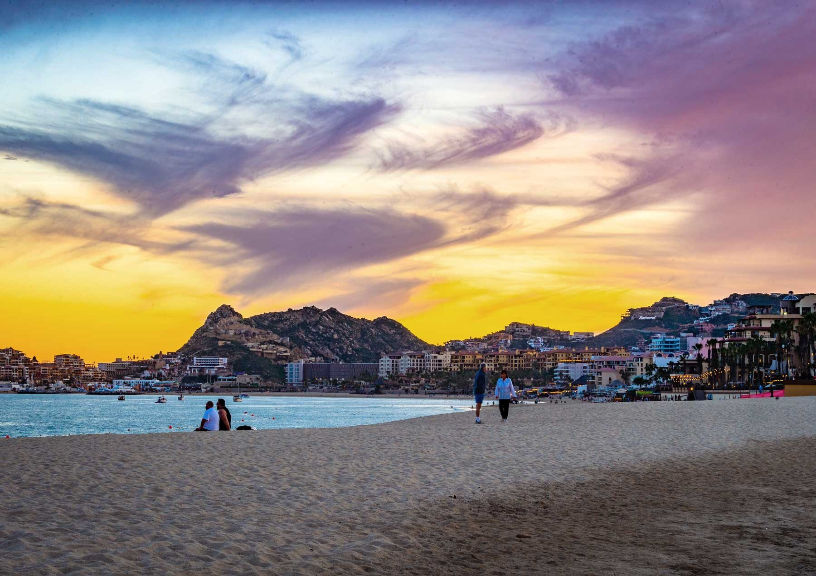 July weather is warm and sunny in Los Cabos, with temperatures heading into 30 degrees Celsius—perfect for pool and beach time. One of the best places to travel in July, Boat trips along the coast, sunset cruises, and sportfishing excursions are more ways to enjoy the summer weather and the clear Pacific Ocean and Sea of Cortez. Fans of diving and snorkelling will want to take in the scene under the sea at Cabo Pulmo National Marine Park, about 60 miles (96.56 km) away from most Los Cabos resorts. Stay in town or along the beach at one of the many hotels and resorts, including all-inclusive options. It's the beginning of turtle hatching season, and the Hilton Los Cabos Beach & Golf Resort offers guests an opportunity to experience its turtle protection program. The Waldorf Astoria Los Cabos Pedregal features gorgeous views from its cliffside spot above the Pacific. On the East Cape, stay at the Four Seasons Resort at Costa Palmas with two miles (3.21 km) of beachfront, golf, a marina, spa, and restaurants.
Oklahoma City, Oklahoma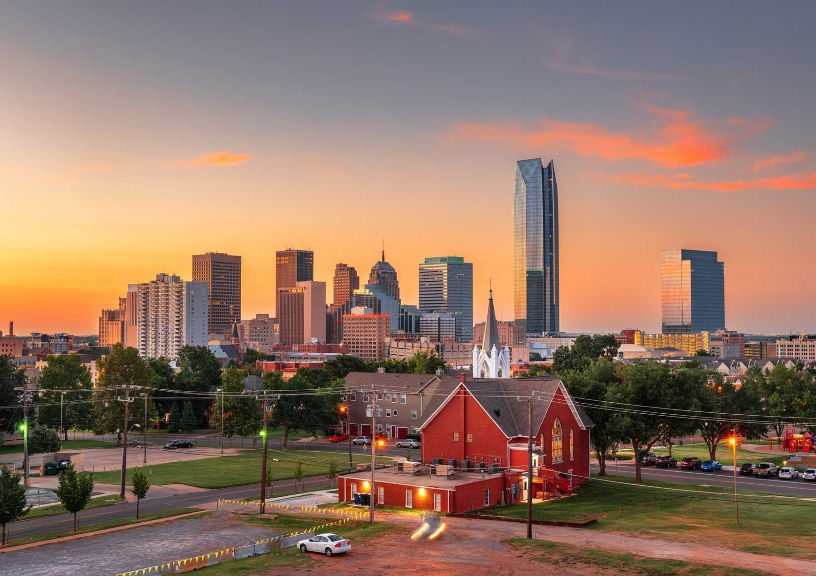 More than 400 miles (643.73 km) of Route 66 pass through Oklahoma, with Oklahoma City home to iconic landmarks like the Milk Bottle Building, Tower Theater, and Lake Overholser Bridge. July is warm, and there are plenty of ways to keep cool, starting with the 25-acre Hurricane Harbor Water Park, Blue Zoo Aquarium, and Oklahoma City Zoo & Botanical Garden. Museums include the American Banjo Museum, First Americans Museum, Oklahoma City Museum of Art, and the Harn Homestead and 1889ers Museum. The National, Autograph Collection at the First National Center combines a luxurious hotel stay with an appreciation for the city's 1931 landmark First National Bank, transformed into a hotel as well as new apartment homes, restaurants, bars, and retail shops. Murals, decorative ceilings, stone columns, vault doors, and safes have been restored, and the Great Banking Hall will be open as a public lobby.
Lake Tahoe, Nevada and California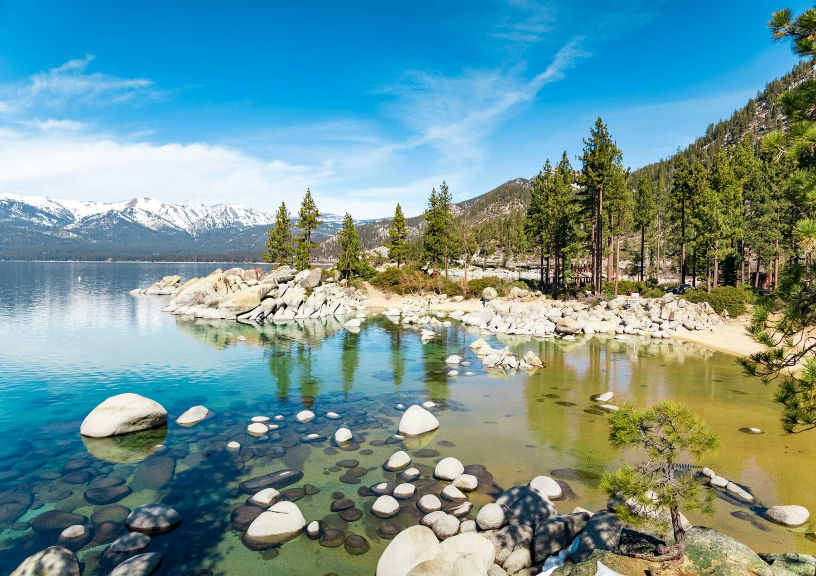 Summer is clear, crisp, and sunny in Lake Tahoe, a beautiful time to take advantage of the pine-covered mountains, crystal-clear lake, and sandy beaches. Golf courses in both North and South Lake Tahoe are open for the season, now that the snow has melted, leaving the landscaping beautifully green. From July 5-10, the annual American Century Championship will attract celebrities, sports figures, and fans to Edgewood Tahoe Resort where new villa suites will debut later this year. During summer, guests enjoy the resort's sandy beach, lawn games, outdoor movies, music, and 4 July celebrations, thus making it one of the best places to travel in July. In North Lake Tahoe, The Ritz-Carlton features the Lake Club, a short drive from the hotel, where guests have beach access, a private boat pier, complimentary kayaks and paddleboards, and an opportunity to take advantage of the property's partnership with MasterCraft boats.
Alberta, Canada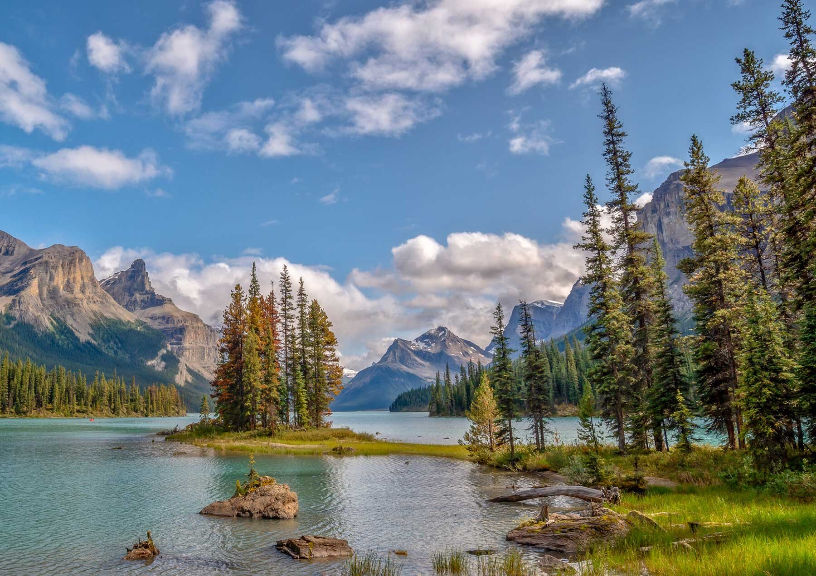 The province of Alberta is located in western Canada between the Canadian Rockies to the west and vast prairies to the east, just north of Montana. In summer, days are long—with up to 18 hours of daylight in some parts of Alberta—so there's plenty of time to enjoy the outdoors and comfortable temperatures around 20 degrees Celsius. In the Rockies, beautiful Banff, Lake Louise, and Jasper National Park are great summer destinations, and Edmonton in northern Alberta is a lively city with plans to host the Fringe Festival and Folk Music Festival in August. In southern Alberta, the Calgary Stampede will be held from July 8-17, featuring a rodeo, parade, nightly concerts and entertainment, motocross, a dog show, and more. At Elbow River Camp, the culture, art, and traditions of First Nations are presented.
Chicago, Illinois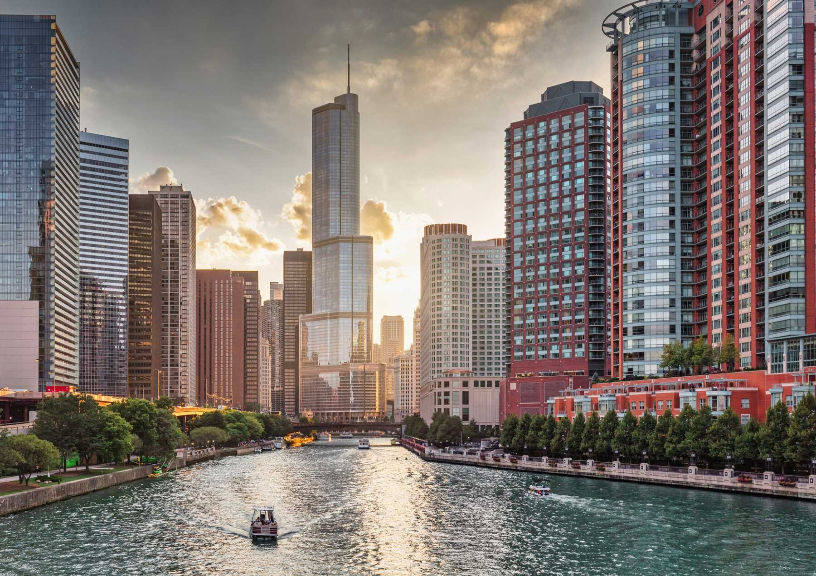 Warm weather makes summer the perfect time to explore Chicago. From boat rides on the Chicago River and Lake Michigan to relaxing on a sandy beach or exploring the city's gardens and parks, there's plenty to keep you busy during Chicago's 15-hour July days. Taste of Chicago pop-ups showcases the city's great food and entertainment in Grant Park from July 8-10. Lollapalooza, from July 28-31, features nine stages and more than 170 bands from around the world. In the heart of the West Loop, Nobu Hotel Chicago features Japanese minimalist style, exquisite sushi, and skyline views from its 11th-floor Rooftop at Nobu Hotel. Also, downtown, the Fairmont Chicago and Waldorf Astoria are luxurious options. Near the Northwestern University campus, Graduate Evanston offers comfort and college town style.
Santorini, Greece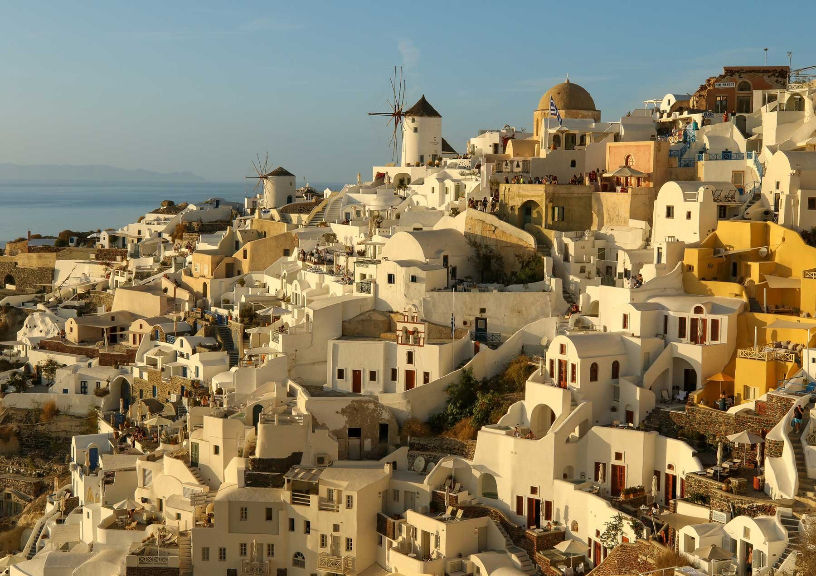 July is the height of the season on this island in the Aegean Sea, one of the Cyclades Islands east of mainland Greece. The weather is warm, the beaches are gorgeous, and crowds gather for the stunning sunsets at the end of long summer days. Boat trips take visitors to nearby volcanic islands and sunset cruises feature dinner and a front-row seat to the nightly event, making it one of the best places to travel to in July. Sampling local wines are one of the pleasures of a visit to Greece, and several wineries offer tours and tastings. The ancient city of Akrotiri, destroyed by a volcanic eruption in the 17th century, is a fascinating archaeological site. Visitors have many lodging options, including Andronis Luxury Suites, Andronis Arcadia, Andronis Boutique Hotel, and Andronis Concept Wellness Resort. Mystique, a boutique hotel in Oia offers suites and villas with terraces facing the sea.
Orange County, California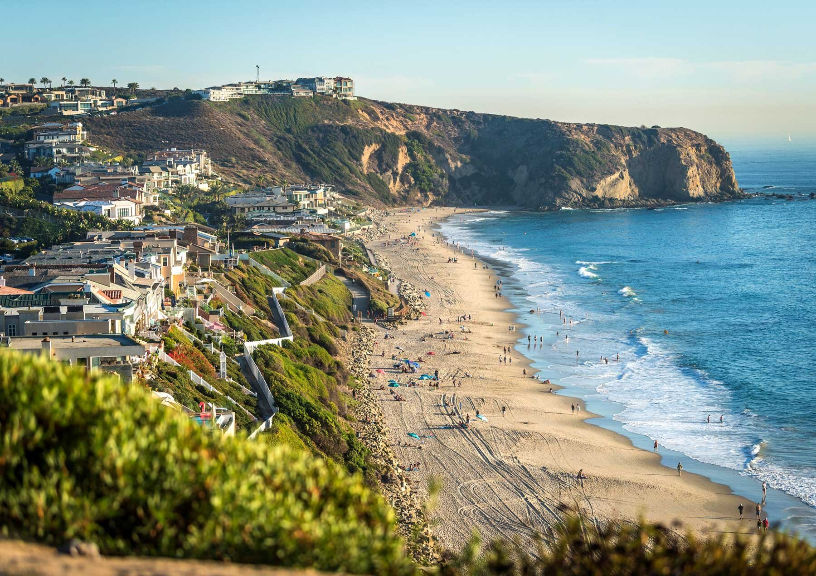 This region of Southern California is home to beaches, amusement parks, museums, golf, shopping, boating, and places to stay, from campsites to elegant hotels and resorts. Disneyland and Knotts Berry Farm attract visitors to Anaheim, and it's the waves that bring surfers to "Surf City USA," Huntington Beach, and the Pasea Hotel. Golf at Waldorf Astoria Monarch Beach & Club, the spa at Montage Laguna Beach, the history of the Inn at the Mission San Juan Capistrano, and the beachfront location of Surf and Sand Resort in Laguna Beach all bring summer visitors to Orange County. In Newport Beach, boating among the city's exclusive homes is a favourite pastime, and visitors can choose a guest room or townhouse-style suite at Lido House or a room overlooking the sea at Balboa Bay Resort. John Wayne Orange County Airport serves the region, and Los Angeles Airport is within two hours of most OC destinations.
Brevard, North Carolina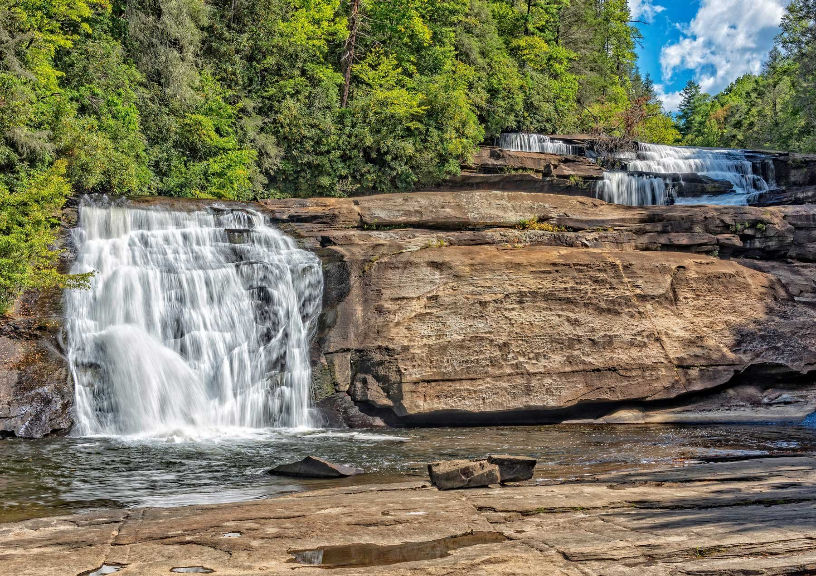 Off the beaten path, perhaps, but North Carolina's Land of Waterfalls sounds like a sure bet for a summer destination. One of the best places to travel in July, it is a must-visit for outdoor recreation, the area offers pristine forests, hiking and mountain biking trails, fishing, and North America's largest concentration of waterfalls. Downtown, visitors will find museums, art galleries, live music venues, and restaurants. Lodging includes cabins, motels, Airbnbs, cottages, and the elegant Greystone Inn, set on a private lake in the heart of the Blue Ridge Mountains. Nearby, Jackson County's Cashiers features lakes, mountains, and waterfalls as well as High Hampton, with golf, a spa, lawn sports, and restaurants.
(This story first appeared on www.travelandleisure.com)
Related: Planning An International Trip? These Countries Are Allowing Indians To Travel Without Quarantine