Don't be surprised if you find yourself contemplating a move to Sweden after a visit to Stockholm; the city makes travelling feel easy and effortless (even for newbies). Locals tend to be welcoming and friendly, English is widely spoken, and everything from the subway system to city streets are clean and straightforward. By Evie Carrick
But beyond ease of travel, Stockholm delivers a one-of-a-kind experience thanks to its placement on an archipelago of 14 islands that each offer a distinct feel — from the colourful buildings and cobblestone streets of Gamla Stan to the nature-rich isle of Djurgården. It's a place where you can hop on a public ferry and find yourself in a different world without ever leaving the city. And no matter where you end up, you'll find yourself at ease in the contemporary, urban feel Sweden is known for. Just make sure to make time for fika, a coffee and cake break, so you can slow down and enjoy life as the locals do.
Time Zone
Central European Time (GMT+2)
Best Time to Go
Sweden can be chilly, making the summer months an ideal time to visit. Between May and September, the days are long, the weather is temperate, and the country's biggest national festival, Midsummer, kicks off — just keep in mind the summer is the city's busiest time as well. For good weather and fewer tourists, shoot for September to early November, when you'll experience the shift to fall and the cosiness of Stockholm as the days begin to shorten. If you time it right, you might even catch the Stockholm Jazz Festival (October) and Stockholm International Film Festival (early November).
Things to Know
Currency: Swedish Krona (SEK)
(Check the current exchange rate)
Language: Swedish
I don't speak Swedish: Jag talar inte svenska
I'm lost: Jag är vilse
I would like…: Jag skulle vilja…
Calling Code: +46
Capital City: Stockholm
How to Get Around
Trains: The city's underground subway network, known as the tunnelbana, is quick, easy, and much cheaper than hopping in a taxi. To ride, you can either buy an SL access card and load it with a single-use ticket (38 SEK or INR 325) or pick up a travel card with unlimited access for a period of time (24 hours: SEK 160 or INR 1,369; 72 hours: SEK 315 or INR 2,695; and 7 days: SEK 415 or INR 3,551). Through the same transportation company, you can get out of the city via an above-ground train.
Buses, Trams, Ferries: If you're just visiting Stockholm for a short time, you should be able to get around via subway, but if you need, the city also offers a bus system. In addition to buses, trams run on the island of Djurgården (where you'll find the Vasa Museum) and scenic ferries connect the islands. All three modes of transportation rely on the SL card (same as the subway and most trains).
Taxis: In addition to Uber, Taxi Stockholm offers a reliable track record and booking via their app. Just keep in mind that taking taxis around Stockholm can be expensive.
Car service: For a luxury private car service, check out Blacklane or Freys, who has been in operation for over 125 years.
Best Hotels
The Rival
Address: Mariatorget 3
118 48 Stockholm
Phone: +46 8 545 789 00
Website
It doesn't get more sunny and hip than The Rival, a luxury boutique hotel in the lovely neighbourhood of Södermalm. In addition to designer rooms, you'll find gathering places for eating and drinking and an impressive theatre showcasing some of the world's finest talent.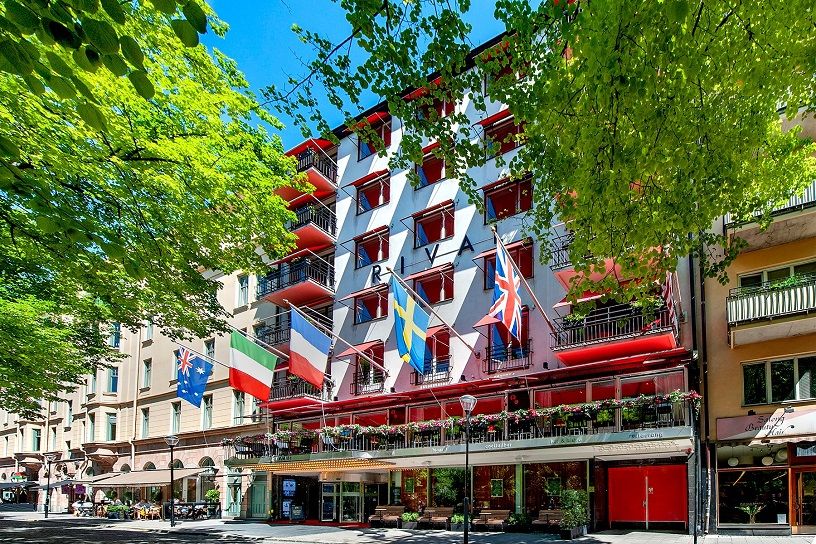 Lydmar Hotel
Address: Södra Blasieholmshamnen 2
111 48 Stockholm
Phone: +46 8 22 31 60
Website
The Lydmar might be one of Stockholm's finest five-star hotels, but you won't find buttoned-up staff or a snobby air. The hotel strives for relaxed elegance in everything from their contemporary classic rooms (with pieces that will make you swoon) to the staff who are encouraged to share their local intel and let their personalities shine.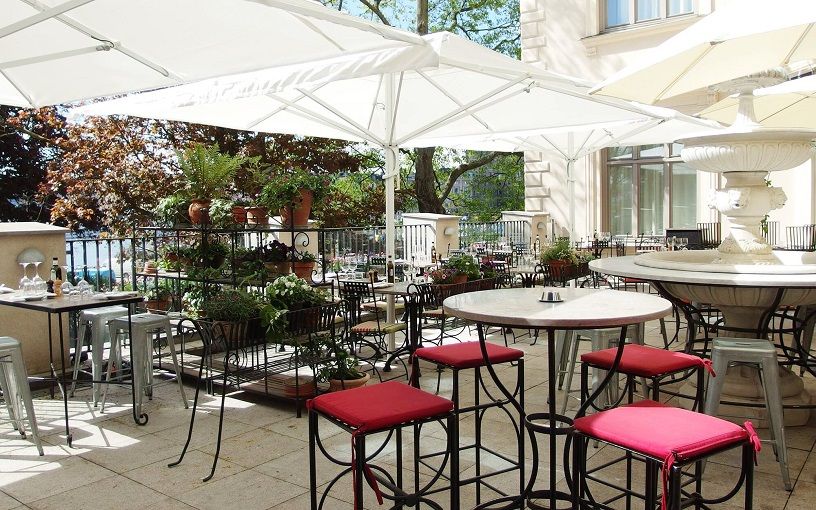 Red Boat Mälaren (The Red Boat)
Address: Södermälarstrand
Kajplats 10
118 20 Stockholm
Phone: +46 8 644 43 85
Website
As you might expect from a city built on the sea, Stockholm is home to a handful of boat hotels and hostels. The Red Boat and Ran of Stockholm offer both hotel and hostel-style rooms on Stockholm's most prevalent resource: water. Plus, the central location in the middle of Stockholm provides easy access to main tourist sites and the subway.
Villa Dagmar
Address: Nybrogatan 25-27
114 39 Stockholm
Phone: +46 8 20 05 90
Website
This opulent property plops you right in the heart of Stockholm, minutes from the Royal Palace and Royal Swedish Opera. Each individually decorated guest room is as comfortable as it is lavish — and some have balconies. Don't miss a meal in the bright courtyard and garden for a visit to the gazebo with its curated gifts and fresh blooms.
Ett Hem
Address: Sköldungagatan 2
114 27 Stockholm
Phone: +46 8 20 05 90
Website
You won't find Sweden's iconic IKEA look at Ett Hem (which translates to "A House"). True to its name, the hotel is found in a private residence built in 1910 and offers up an at-home feel for each and every guest. The thoughtfully designed, cosy rooms are the perfect place to snuggle in when the weather cools and boast high-end features like marble bathrooms and local furnishings.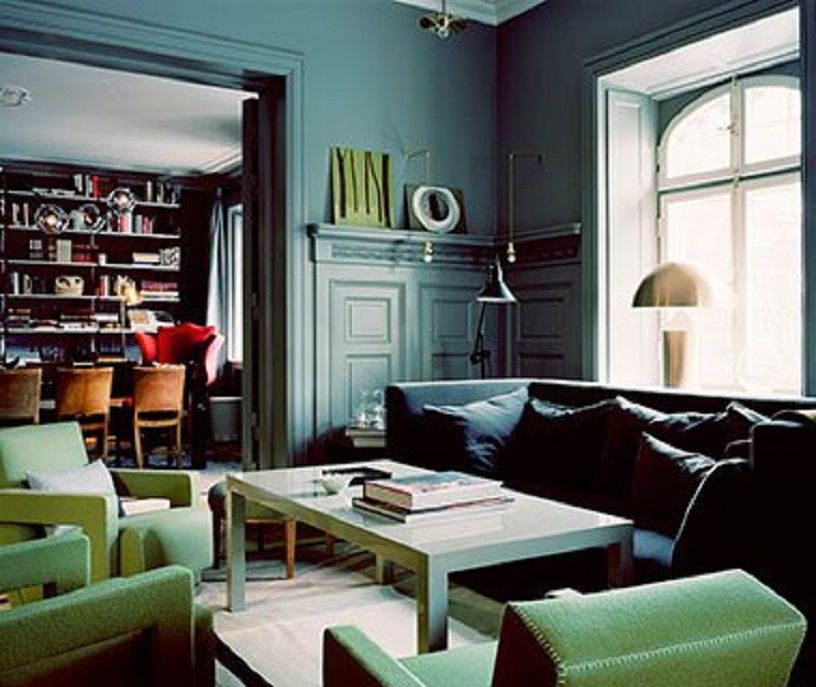 Hotel Skeppsholmen
Address: Gröna gången 1
111 86 Stockholm
Phone: +46 8 407 23 00
Website
Surrounded by trees near the waterfront, this hotel is designed for lovers of clean simplicity and brunch (yes, you read that correctly). In addition to beautiful rooms and a central location, you'll find Restaurant Långa Raden, which is known for its popular weekend brunch and brunch-inspired lunch menu.
Best Restaurants
800 Grader (pizza)
Address: Sigtunagatan 17
113 22 Stockholm
Phone: +46 70 858 95 98
Website
Even the Swedes need a reliable pizza spot, and this place is all that and more. Inside you'll find a cool, laid-back interior, friendly staff, and a simple menu of four or five pizzas. You can't go wrong. No reservation is needed and dining is indoors.
Vina (wine bar)
Address: Sofiagatan 1
116 40 Stockholm
Phone: +46 70 406 66 26
Website
Vina — as the name suggests — is all about the wine, but the food menu stands on its own. The tiny space is near Nytorget, one of Stockholm's trendier areas, and will draw you off the street and into its cosy, romantic atmosphere. Dining is both indoors and outdoors (depending on the weather) and reservations are recommended.
K25 (food hall)
Address: Kungsgatan 25
111 56 Stockholm
Phone: +46 8 21 29 29
Website
Have you really been to Stockholm if you haven't experienced one of their food halls? These spacious markets packed with food stalls offer everything from traditional Swedish cuisine to international classics. At K25, one of the city's best halls, you'll find sushi and dumplings alongside Swedish meatballs and burgers. Dining is indoors and market-style (no reservations needed).
Asian Post Office (Asian fusion)
Address: Regeringsgatan 66
111 39 Stockholm
Phone: +46 8 20 60 10
Website
Half the fun of eating at the Asian Post Office is kicking back in the restaurant's sleek, modern interior. You can pair innovative cocktails (and mocktails) with Asian fusion bites like pork buns, gyoza, and udon noodles with kimchi and lobster. To make sure you snag a seat, book a table in advance.
Knut Bar (Northern Swedish)
Address: Regeringsgatan 77
111 39 Stockholm
Phone: +46 8 30 40 57
Website
You can't leave Stockholm without trying out traditional Swedish cuisine, and when you're ready to try the local delicacies, this is the place to go. You'll find good northern Swedish dishes including venison, moose sausage, deer tartare, and plenty of local fish. Not into wild game meat? They have amazing northern Swedish-style pizza flatbread and lingonberry sorbet. Just make sure to book a table in advance and come expecting indoor seating.
Woodstockholm (contemporary)
Address: Mosebacke Torg 9
116 46 Stockholm
Phone: +46 8 36 93 99
Website
Woodstockholm takes food seriously, so much so that they constantly change the menu theme, delivering fresh dishes under a broad theme—like 'Art'. no matter what "theme" you find when you visit, you're guaranteed local, sustainable foods paired with a wine menu that showcases smaller producers.
Things to Do
Vasa Museum
Address: Galärvarvsvägen 14
115 21 Stockholm
Phone: +46 8 519 548 80
Website
The Vasa Museum's main draw is the almost fully intact 17th-century warship — the Vasa — which sank on her maiden voyage in 1628. The boat has been preserved beautifully and is the main event, but you'll also get a realistic look at life aboard and get to know the people who went down with the ship.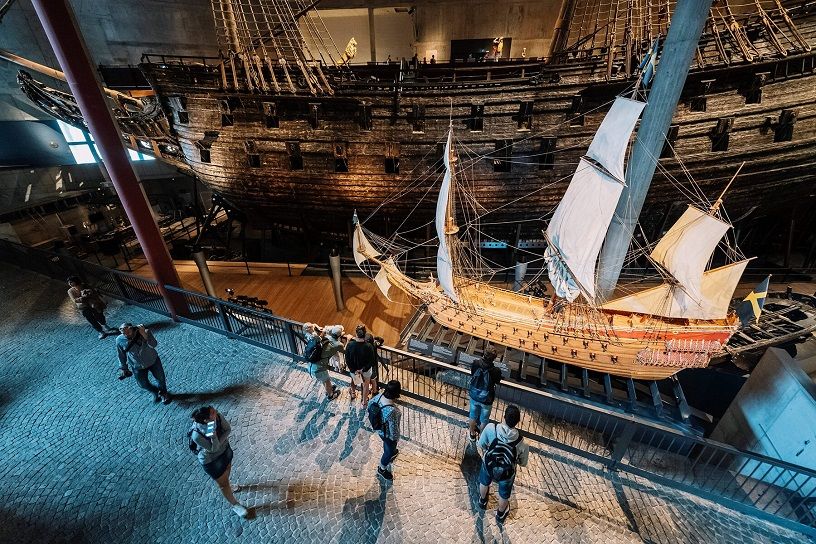 Fjäderholmarna
Address: Fjäderholmarna
100 05 Stockholm
Website
Taking a ferry in the archipelago is a must, and the island of Fjäderholmarna is an easy destination both in what it offers and its ease of access. It's a breezy, 20-minute boat ride to the island, which has a restaurant and cafe and small shops along with trails and swimming.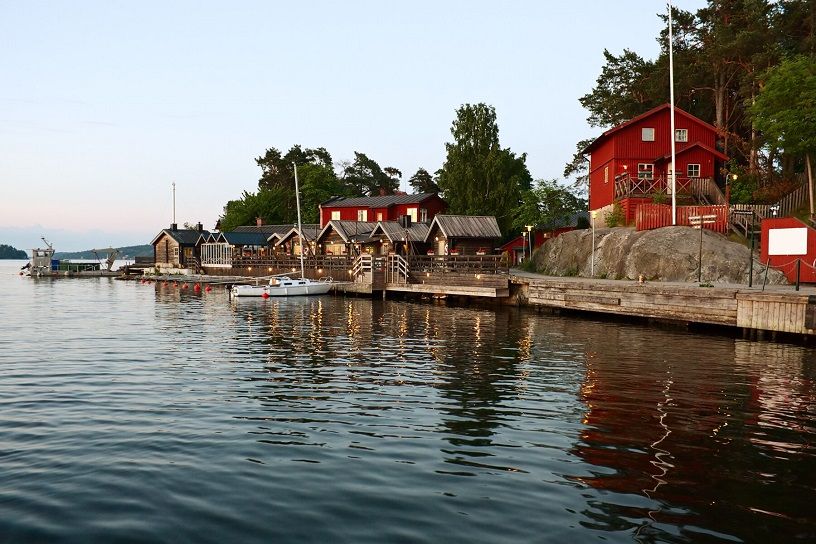 Fotografiska
Address: Stadsgårdshamnen 22
116 45 Stockholm
Phone: +46 8 509 005 00
Website
If you like photography, even a little bit, this is the place to be. Heralded as the "largest photography museum in the world" you'll find a vast collection of thought-provoking photography around every corner.
Stockholm City Hall
Address: Hantverkargatan 1
111 52 Stockholm
Phone: +46 8 508 290 00
Website
City Hall is one of Stockholm's most famous buildings, but beyond that, it gives anyone willing to climb the stairs in the tower an unparalleled view of the whole city.
Best Shopping
Granit
Address: multiple locations in Stockholm (Götgatan 31, Kungsgatan 42, Humlegårdsgatan 20, Långholmsgatan 36)
Phone: +46 8 21 92 85
Website: granit.com/se
Granit has a West Elm feel paired with an eco-conscious mindset and that distinct clean Scandinavian look. Swing by for homegoods, gifts, and a calming escape from the city streets.
NK Stockholm
Address: Hamngatan 18-20
111 47 Stockholm
Phone: +46 8 762 80 00
Website
NK — short for Nordiska Kompaniet — is a high-end department store with everything from Balenciaga and ba&sh to Hermès and HUGO. It's the place to go for a day of shopping at high-end retailers set in a relaxed environment.
Gina Tricot
Address: Götgatan 30
118 46 Stockholm
Phone: +46 8 411 29 70
Website
Also known as Gina T, this Swedish boutique has a crisp, modern look that's coveted by women all over the world. The brick-and-mortar shop gives you easy access to the brand's feminine, stylish look.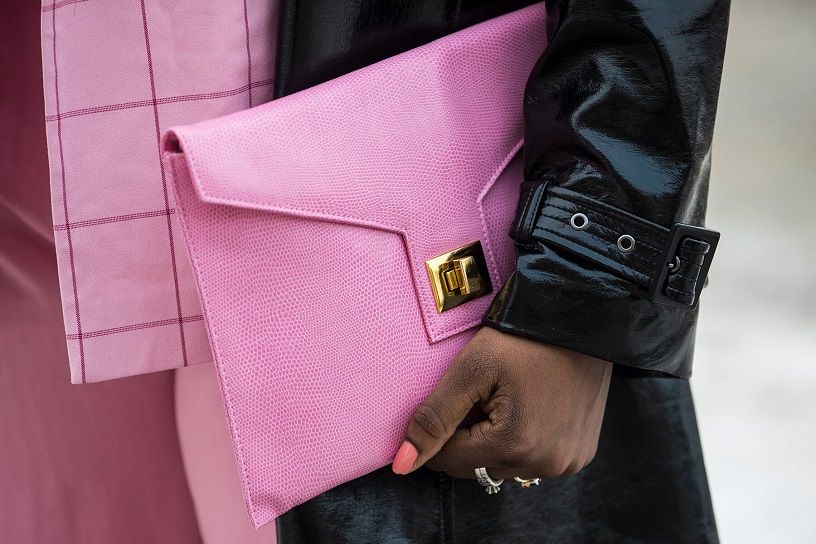 Weekday
Address: Multiple locations in Stockholm (Drottninggatan 63, Götgatan 21)
Phone: +46 8 642 02 59
Website
For an edgier take on Scandinavian style, check out Weekday, a beloved Swedish brand known for its minimal, street-inspired clothing.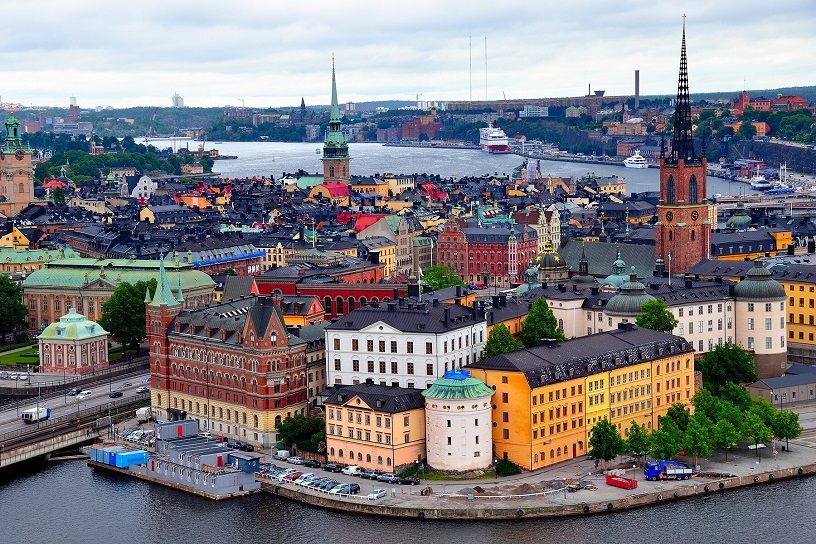 Neighbourhoods to Know
Gamla Stan (Old Town): It makes sense that the centre of Stockholm, a city that's built on islands, is found on a compact island marked with cobblestone streets and colourful buildings. Gamla Stan, also called Old Town, is so picturesque, you won't be able to put down your camera. Swing by the medieval Storkyrkan cathedral or watch the changing of the guards at the Royal Palace before stopping for a fika at Stortorget, the oldest square in Stockholm.
Djurgården: To the east of Gamla Stan is the much-larger island of Djurgården, best known for the Vasa Museum. But the island houses more than the city's most famous museum, the tranquil island is full of parks with walking trails and green meadows perfect for midday picnics. For a next-level experience take a ferry from Slussen (in Gamla Stan), so you can arrive via water.
Södermalm: It doesn't get more hip than Södermalm, also known as "Söder" or "The South Side." In this uber-trendy neighbourhood south of Gamla Stan, you'll find endless cafes and restaurants alongside boutiques and shops. If you're looking for an escape from the busy city streets, grab a sandwich to-go and find a nook in Rosenlundsparken, a sprawling neighbourhood park.
Norrmalm: Stockholm's "downtown" is a must for first-time visitors. In Norrmalm, you'll find yourself smack dab in the middle of Stockholm's commercial area, home to everything from the opera and ballet to giant department stores, hotels, and trendy cafes. Make time to rest your legs and people watch at Kungsträdgården park and enjoy the views over the water toward Gamla Stan.
Östermalm: To the east of Norrmalm is Östermalm, a large district with high-end residential areas sprinkled with smart restaurants and classy bars. It's a great place to explore if you're looking to get away from the buzz of Norrmalm and Gamla Stan.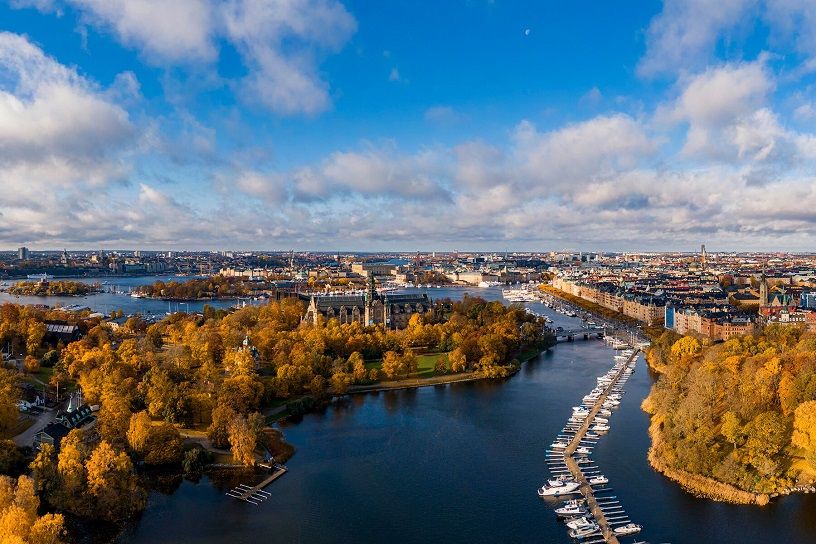 Weather
Spring: The start of spring marks a happy time for the Swedes, who welcome the longer days and first signs of colour and life. Temperatures vary greatly—March and April tend to be cooler—with averages typically hovering between 30 and 60 degrees Fahrenheit. There's usually not a ton of precipitation, but you can expect a couple rainy days each month.
Summer: Summer may be tourist high season, but there's a reason for that — the months of June, July, and August are warm and pleasant, averaging temperatures in the low 50s to low 70s. The month of July tends to be the rainiest month of the year (around three inches of precipitation).
Fall: The weather starts to dip in the fall, when temperatures can get as low as 0 degrees Celcius and November marks the shift into winter. That being said, you'll find the weather over 15 degrees Celcius in September. Precipitation is moderate, but might show up as snow in the later months.
Winter: As you might guess, winter in Stockholm can be chilly and dark. Temperatures range from -6 to 1 degree Celcius, and snow is a reality. When the weather shifts and winds blow in from the Baltic Sea, it's a good time to huddle in and enjoy a lavish fika.
Apps to Download
Uber: Ride-hailing, electric bikes and motorised scooters, food delivery.
iOs | Android
Google Translate: Word translation with offline capabilities.
iOs | Android
SL – Journey Planner & Tickets: Stockholm metro map, route planning, route updates.
iOs | Android
Bookatable: Restaurants near you with table booking.
iOs | Android
Keyflow: What's going on in Stockholm nightly with in-app ticket purchasing.
iOs | Android
Related: Vienna Travel Guide: Read This Before Planning Your Dream Holiday!