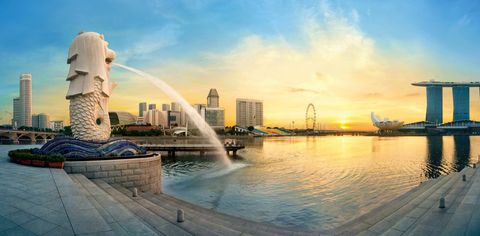 Singapore is open, and with Singapore Airlines steadily launching more flights to Changi, the Lion City is the ideal choice – be it for a week-long jaunt or a just quick weekend getaway. By Rashima Nagpal
With Singapore having relaxed all border measures, and with Singapore Airlines increasing its flight frequency from India, the city-state is all set to welcome even more Indian travellers to its shores. Singapore has long been the go-to destination in Southeast Asia for Indians. From heritage tours to modern wonders and fun activities, it has something for every age group, making it a favourite among families. Even the most informed travellers are pleasantly surprised by its array of new, unknown, and unexpected experiences hiding in plain sight.
. Increased Accessibility
Another reason behind so many Indians choosing Singapore for their holidays is its great connectivity. Singapore Airlines operates 80 weekly flights from eight cities across India: Mumbai, Delhi, Chennai, Bengaluru, Kolkata, Ahmedabad, Kochi, and Hyderabad. The airline recently brought back the iconic Airbus A380—the largest passenger aircraft in the world—to its Mumbai and Delhi routes.
Making its shores even more accessible, Singapore doesn't have any limit on group size, so your big family holiday need not leave anyone out. While masks are required indoors, when you're outdoors and exploring any of Singapore's lush gardens or attractions, you can put your masks away. The best part? No medical tests are required as long as you're fully vaccinated, for visitors aged 12 and above. New Attractions
For discerning travellers landing in Singapore, Changi Airport is a destination in itself, and since June 2022 passenger traffic through the airport is back to 50 per cent of pre-COVID levels. Explore its myriad gardens, contemplate its otherworldly art installations, or tuck into a delicious meal during your transit. At its heart is Jewel Changi Airport, which offers attractions ranging from Singapore's largest hedge maze to the world's tallest indoor waterfall, interactive sculptures, and world-class shopping and dining options. Meanwhile, the country has been busy enriching its already impressive inventory of attractions with cool new entries like Oasia Resort Sentosa and SkyHelix Sentosa. Opened in December 2021, SkyHelix is a first-of-its-kind rotating gondola-cum-bar offering panoramic views of Sentosa and Greater Southern Waterfront. On the other hand, Oasia Resort Sentosa focusses on a wellness-centric lifestyle, offerings its guests spa treatments as well as healthy diets, fitness routines, mind-body practices, guided meditation, and immersion in nature.
Related: The Ultimate Guide To The Best Hawker Centres In Singapore And What You Should Eat There
Written By