This Tiny Country Is Leading Southeast Asia's Sustainable Tourism Movement
The tiny island nation of Sri Lanka is leading Southeast Asia's sustainable tourism movement, with a dynamic bunch of local entrepreneurs spearheading change. By Riaan Jacob George
THE CAPITAL CITY
One balmy afternoon in downtown Colombo, I catch up with Natalie Pendigrast, interior designer turned entrepreneur whose store, Pendi (pendi.lk), can give anyone major design goals. In this beautiful sunlit space, Pendigrast curates an exquisite collection from Sri Lanka's trendiest sustainable brands and artists. "There is so much interesting work going on in terms of sustainable creativity in Sri Lanka. I wanted to use my store to give a platform to these local brands. Everything here is made in Sri Lanka," she explains.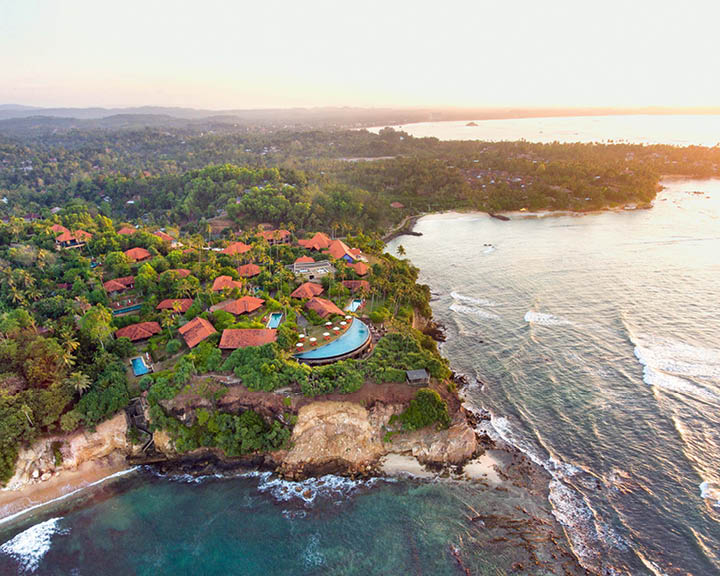 That afternoon at Pendi, I hang with the who's who of the creative community. Nihara Fernando runs Botanic Hues (narni.studio/botanichues), which uses flowers, leaves, turmeric, and other natural resources to dye fabrics, while Kanil Dias's initiative, Geo Blox, makes lifestyle products out of concrete—personalised souvenirs and objets d'art. Similarly, artist Dhanushka Wickramaratne of Cane Couture (canecouture.lk) works with rural communities and local artists to create a range of super-chic cane bags, while Xýlo (shopxylo.com) is an eco-friendly brand that specialises in cork placemats and coasters as well as bowls, chopping boards, and spoons made from discarded wood. "Rather than buying a factory-minted souvenir, the sustainable movement is real in Sri Lanka, where tourists can directly participate," Pendigrast tells me.
Across town, I step into the chic confines of Urban Island (urbanisland.lk), a gorgeous design store in an art deco bungalow, featuring a distinctly tropical vibe. Urban Island's quirky collections are sourced from local artisans using indigenous fabrics and raw materials in things like linen, books, accessories, bags, and even table decor.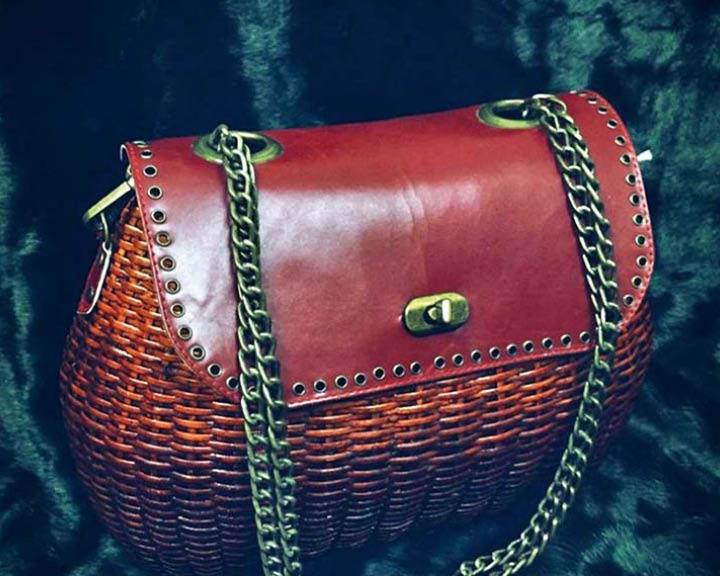 I cannot visit Colombo without making a quick pit stop at the iconic Barefoot (barefootceylon.com), whose story represents the very essence of sustainability. Way back in 1964, Barbara Sansoni started Barefoot to promote local artists and craftsmen who worked from home in order to eliminate factory lines and provide unique, local, handmade souvenirs. Even today, Barefoot's network of artisans spans across Sri Lankan villages.
THE SOUTH CONNECTION
Inside a stylish espresso bar in the 16th-century Galle Fort, I have a conversation with local sustainability entrepreneur Atheeq Ifthikar, whose community experiential platform Ceylon Soul (ceylonsoul.com) promotes responsible tourism in the region through its experiences. Ifthikar tells me, "I make it a point to engage local communities in whatever experiences I curate. These could be anything from cooking with locals, visits to markets and sourcing indigenous vegetables, thereby supporting local farmers, and even checking out indigenous artisans. Since cinnamon is a huge crop for us, we also try to get travellers to enjoy an experience at a cinnamon farm."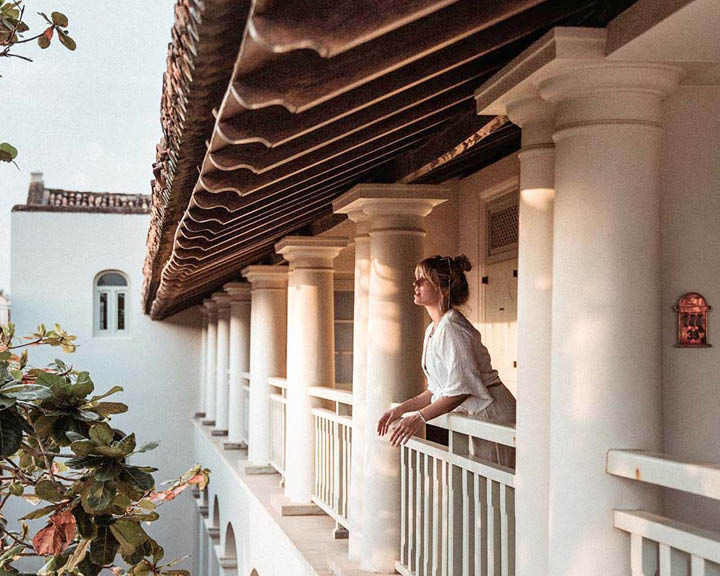 As I walk through the Galle Fort, it becomes evident that this luxury precinct is sans any big chain hotels, and is dotted by small-scale, homegrown, luxury boutique properties and villas, most of which practise sustainability. Take the boutique hotel, The Bartizan (thebartizan.com), for instance, situated in a restored heritage structure, with just under a dozen rooms. The Bartizan's rooms use elements of local art and craft, eco-friendly materials, and minimal plastic. The ambience is of less consumption. In fact, this is the general vibe of the hospitality industry along this coast. A couple of kilometres away, the Sri Lankan-owned brand Jetwing Lighthouse (jetwinghotels.com) takes pride in being one of the most sustainable chain hotels in the country, consistently winning awards for it. Like the chain's other hotels, Jetwing Lighthouse has its own sustainability programme. The staff tell me that all the water in the glass bottles used in the hotel is filtered and bottled in an onsite plant, thereby reducing plastic and the carbon footprint of water bottles being transported.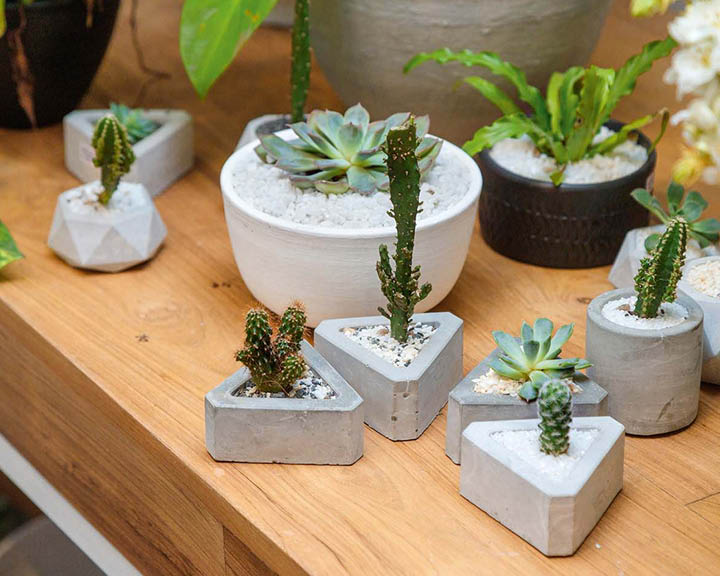 I drive down the gorgeous Galle coastal road towards Lake Koggala to discover one of the island's most exclusive eco-resorts, Tri (trilanka.com). Its 11 gorgeous suites feature truly innovative design—living roofs, vertical gardens, rainwater channelling, and growing of endemic plants, mangroves, and trees. In addition, Tri's chalets feature solar panels, and the structures have been created using recycled local wood.
CERTIFIED GOOD
The Sri Lanka Tourism Development Authority started the National Sustainable Tourism Certification as a means to make the tourism industry in the country more sustainable. Last year, 37 hotels were recognised for their noteworthy practices by the NSTC. Leading the pack were Heritance Kandalama (heritancehotels.com), Jetwing Lighthouse Galle, Anantara Peace Haven Tangalle Resort (anantara.com), Cinnamon Citadel Kandy (cinnamonhotels.com), and Mövenpick Hotel Colombo (movenpick.com).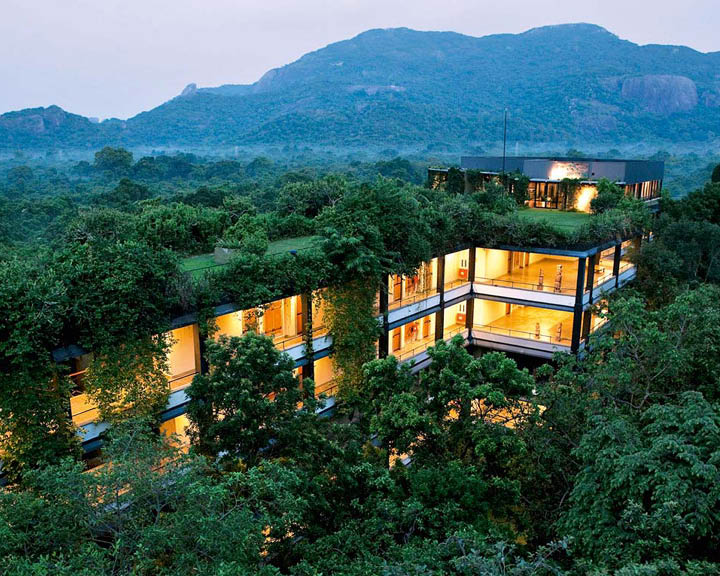 IN THE HILLS
If you are looking for a luxurious vacation in the Sri Lankan hills, chances are you have heard of Santani (santani.lk). Considered to be one of the most exclusive wellness resorts in the region, tucked away in a lush forest outside Kandy, Santani is best described as a haven of sustainable wellness with its 16 mountain chalets and four forest chalets. On a cool morning, on one of Santani's panoramic patios, I get chatting with the man behind the concept, Vickum Nawagamuwage. Blending sustainability and wellness is the mission, he tells me. "Human sustainability is the result achieved by being the best you can be physically, mentally, and spiritually. It is not about following any fad or practice. We want to bring out the best in you, in a sustainable way." Following two years of extensive research, the chalets, located in the midst of a sprawling former tea plantation, were designed smartly. Within the chalets, I do not notice the absence of air-conditioning, thanks to their natural ventilation. This way they reportedly save over 70 per cent energy, Nawagamuwage tells me.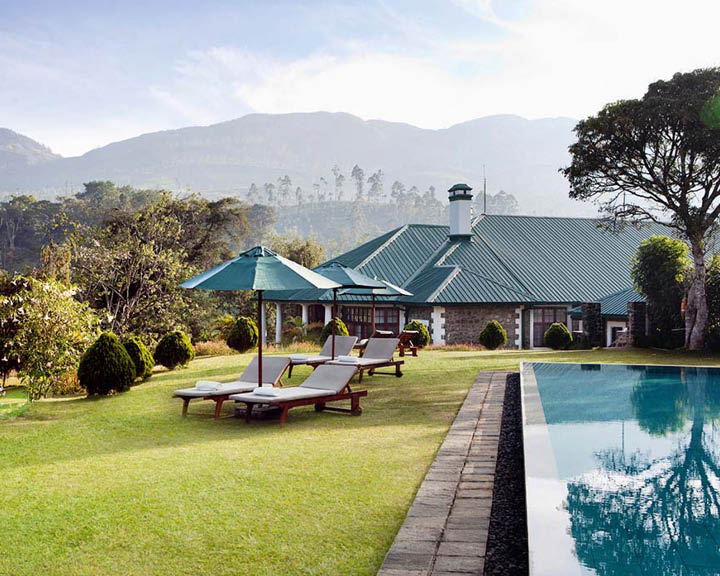 Tucked away in another corner of the Sri Lankan tea county, Malik Fernando, scion of Dilmah Tea (dilmahtea.com), drives me around the lush green expanse of Ceylon Tea Trails. Under the luxe Resplendent Ceylon umbrella (resplendentceylon.com), featuring Cape Weligama and Wild Coast Tented Lodge, these highly experiential Relais & Chateaux properties are high on the sustainable tourism agenda. Ceylon Tea Trails, a series of restored plantation bungalows separated from each other by several kilometres, boasts a small carbon footprint, again partly thanks to the absence of air-conditioning. "We use water from natural sources, we send our food waste to the piggery nearby to avoid landfills, and Resplendent Ceylon is involved in a host of conservation, research, and community engagement activities," Fernando shares. During a recent visit to Cape Weligama, I discovered that the group also works closely with the local community on beach cleanliness, runs the village pre-school and community centre, and is embarking on a programme to restore the reef in the bay.
T+L DISCOVERY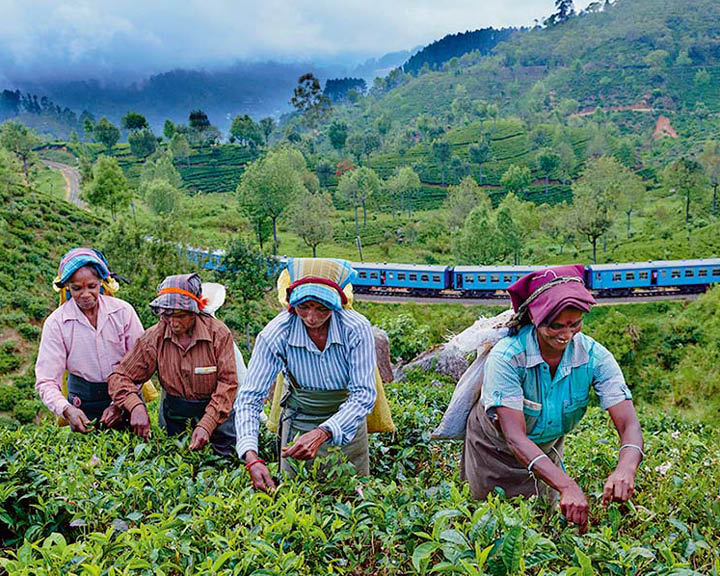 Situated in the Haputale mountains in central Sri Lanka, The Cliff Lodge eco-camp is the country's best-kept secret. For starters, getting there requires an eight-kilometre off-road drive in a 4X4, following which you need to hike nearly two kilometres through the forest. The Cliff Lodge is in the midst of an abandoned tea plantation. This place only accepts one booking at a time, so you have the place entirely to yourself. While there is no electricity, no hot water, and limited phone network, you are provided gourmet meals and a host of sustainable experiences. If you don't want to sleep in the tent, you can opt for the glass sleeping pod along the side of the mountain for a glamping experience.
Related: Discovering Ceylon On A Secret Itinerary In Sri Lanka